sPare opens (de)Coding Mumbai exhibition at newly-launched cultural centre IFBE this weekend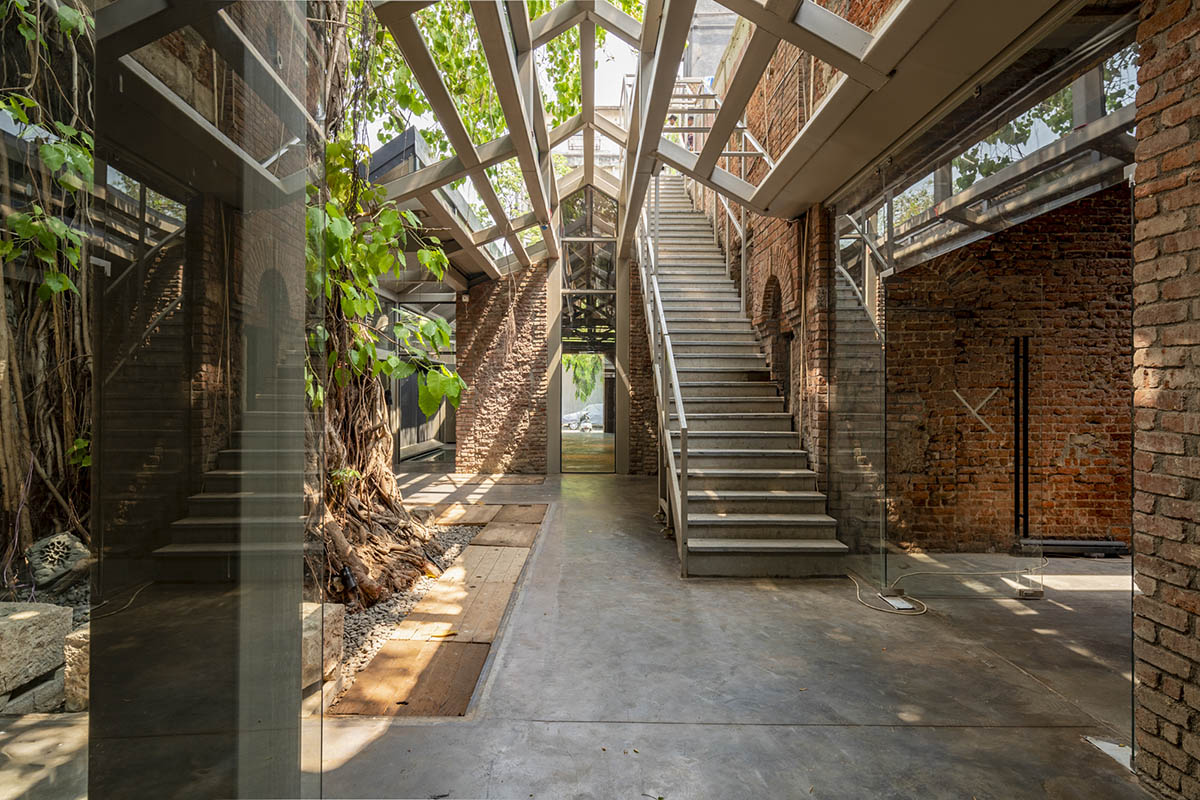 sPare, a research arm of the Mumbai-based architecture studio sP+a, will present its research project at newly-launched the Ice Factory at Ballard Estate (IFBE) in Mumbai, Maharashtra, India.
Set to be opened on 12 June, the research project, titled (de)Coding Mumbai, will document the history of Mumbai's housing fabric through the evolution of building and development regulations.
The two-week exhibition will be on view until 25 June, 2022 at IFBE and entail a program of tours, lectures, panel discussions and workshops as well as the exhibition itself.
Banyan tree cafe
The exhibition will be on display at IFBE's 10,000-square-foot space that conserves an old Ice Factory in Ballard Estate and houses multiple exhibition spaces, a gallery shop, cafe and restaurant, designed by Malik Architecture.
The show traces the development of the first regulations emerging as a result of the plague of 1896 to modern building regulations today that are structured to quantify real estate and not qualify living environments.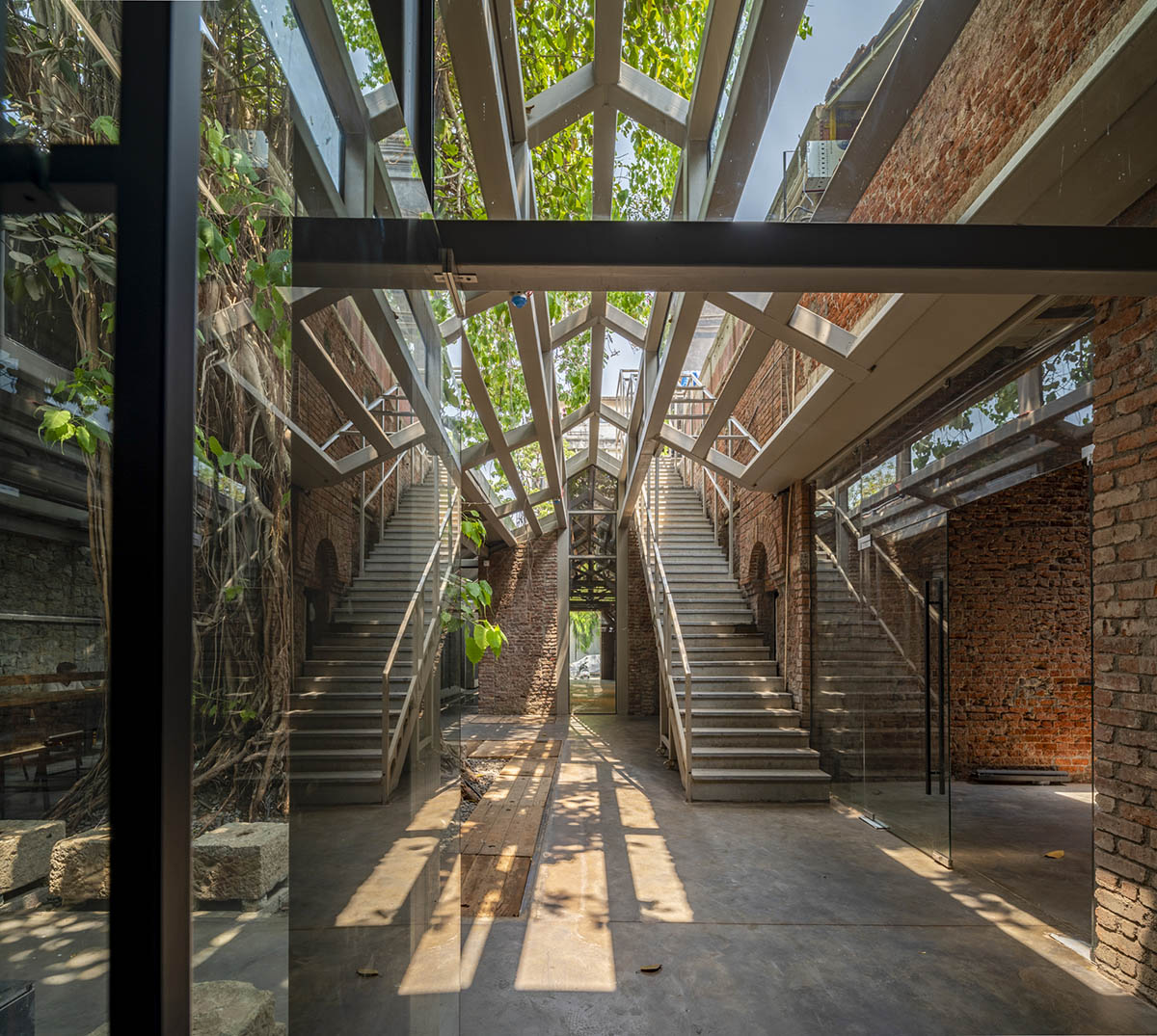 Banyan tree courtyard
The exhibition will present 18 case studies that document and analyze the trajectories of Mumbai's building codes. sPare showcases the last 100 years of regulations for housing in the city of Mumbai.
These regulations and codes have shaped the housing and urban form of the city impacting directly the lives of its residents. An example of Mumbai's historical architecture is IFBE; what was once made to be an ice factory and storage unit 143 years ago is now used as an art and architecture centre with exhibitions spaces, a cafe and a restaurant.
Cathedral
The exhibition program will include:
An Exhibition Tour by Sameep Padora | 11 AM, 12 June and 5:30 PM, 15 June
Built Form Codes for Housing Everyone: Drafting a Design Manifesto, a workshop by Hussain Indorewala | 5:30 PM, 14 June
Ghar Mein Shehar Hona (Part 3), a Performance Presentation by CAMP | 6:30PM, 17 June
(de)Coding Mumbai, a keynote lecture by Sameep Padora | 5:30 PM, 18 June
Understanding Building Regulations, a workshop by Prasad Shetty | 11AM, 19 June
Mumbaikars, A discussion between the Residents of the Documented Case Studies | 5:30PM, 22 June
Housing Futures: Mumbai, a panel discussion moderated by Hussain Indorewala | 5:30 PM, 25 June
Cathedral
Understanding Building Regulations, hosted by Prasad Shetty will be open for architecture and planning students, professionals and architecture aficionados to understand how laws, bye-laws and policies are framed.
Mumbaikars will invite residents and inhabitants of projects that are documented in sPare's book to share their experiences, thoughts and views of inhabiting their specific forms of housing.
Courtyard
Housing Futures: Mumbai moderated by Hussain Indorewala, will conclude the exhibition with a panel discussion that will bring opinions and ideas on the future considerations for housing in Mumbai.
The panel brings together seven experts from a diverse set of practices including Neera Adarkar, Jasmine Saluja, Prasad Shetty, Prachi Deshpande Merchant, PK Das and Sameep Padora.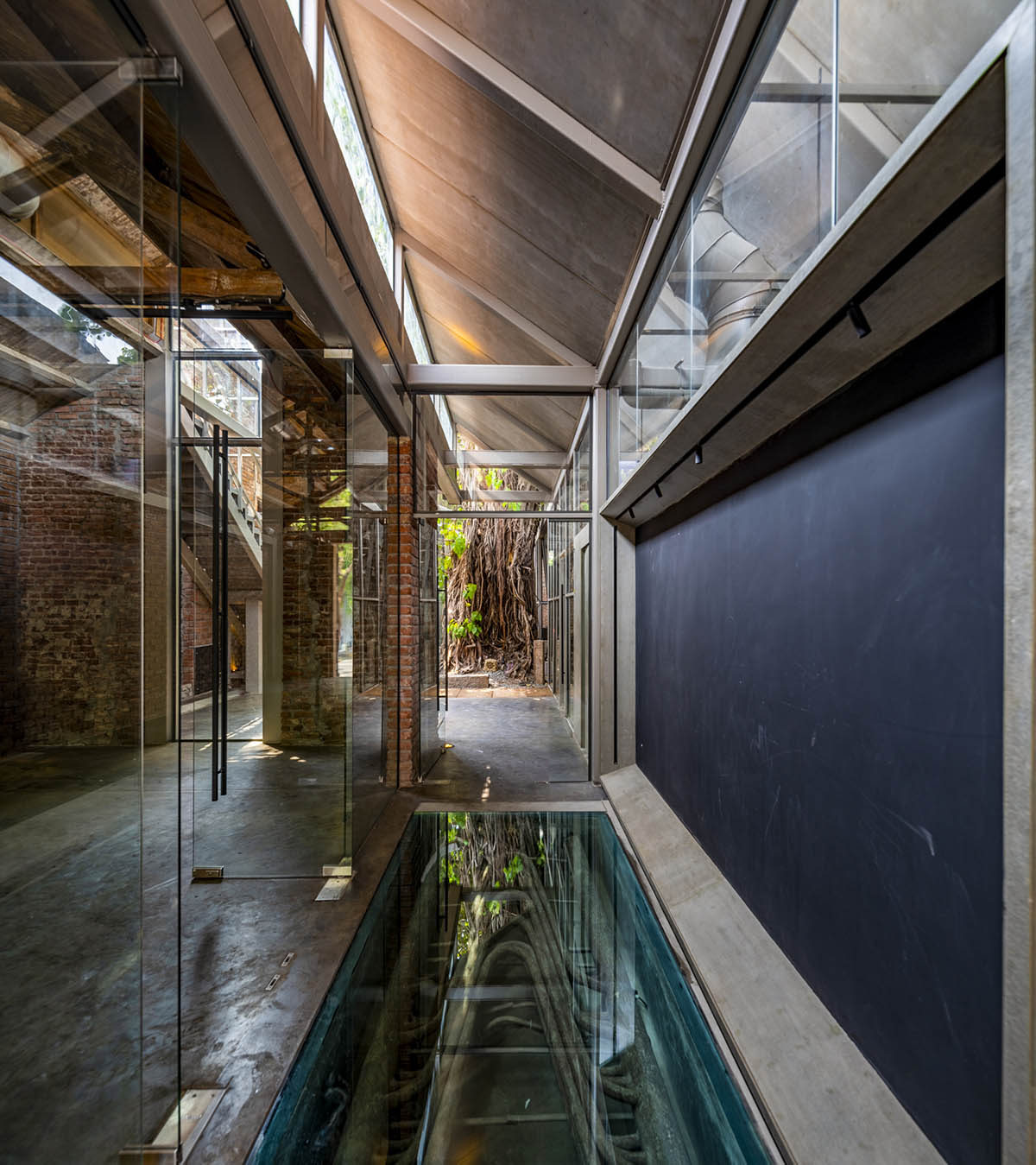 Entrance
"As residents of cities like Mumbai, our experiences at the scale of the city, of our neighborhood, down to the experience of our house are all dictated by some mode of regulation. In Bombay, from the first regulations emerging as a panacea for the plague of 1896 to the building codes today that allow an architecture that enables the spread of disease, it seems that the city of Mumbai has come full circle," said Sameep Padora, founder of sP+A.
"We at sPare are happy to present our research that documents and analyzes the trajectories of Mumbai's building codes and development plan."
"Tracing the interrelationships of housing with socio-political and economic currents we try to make explicit the extraordinary layered nature of the policies and codes that create this architecture of the everyday," Padora added.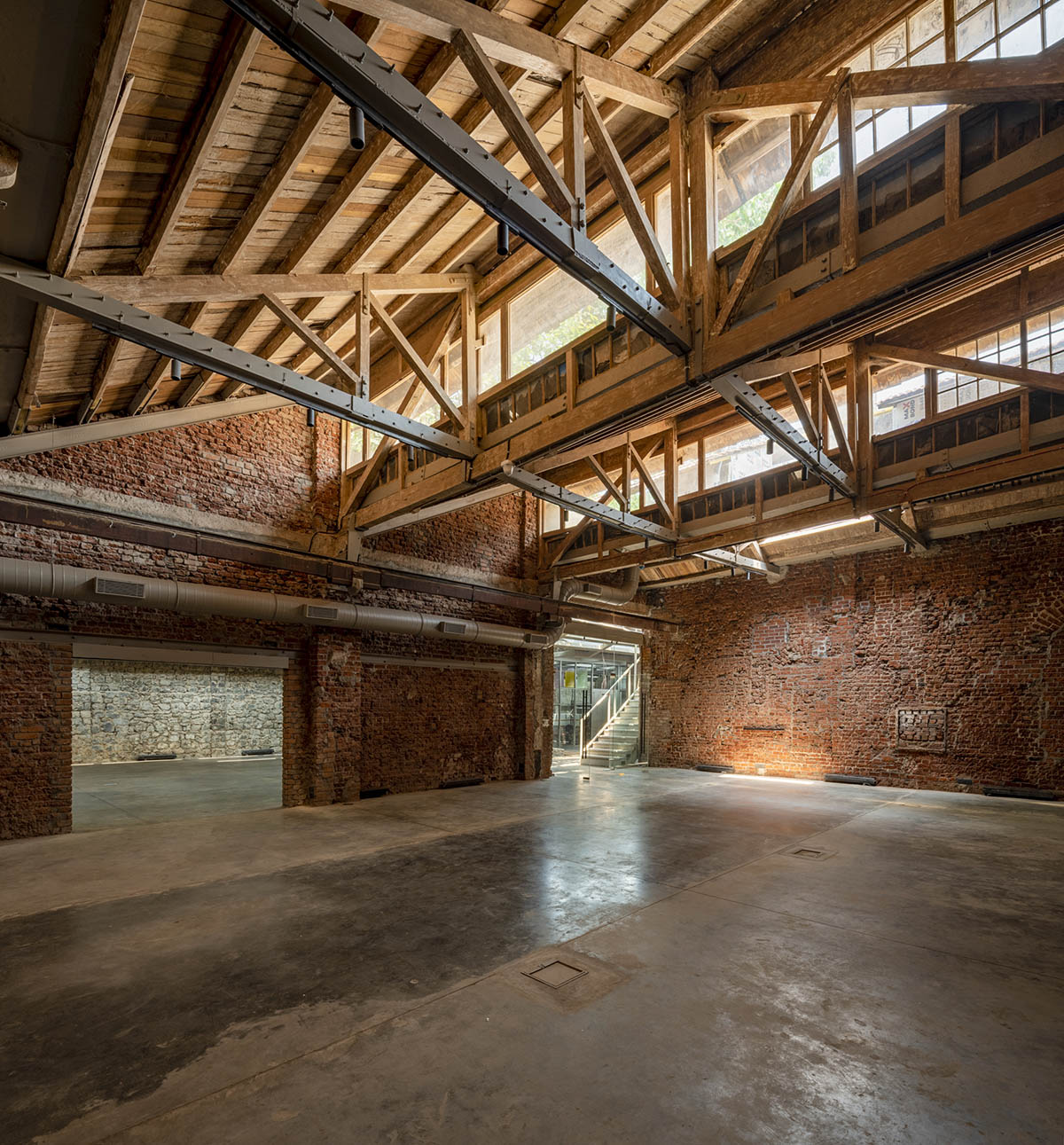 Ice factory
Ice factory
Substation
Image courtesy of sPare
Exhibition facts
Exhibition name: (de)Coding Mumbai
Exhibition dates: 12-25 June, 2022
Location: 10-12, Calicut Road, Ballard Estate, Fort, Mumbai, Maharashtra 400001
Hours: 10AM - 7PM
All images © Bharath Ramamrutham unless otherwise stated.
> via sPare