Rural house is renovated with 100 per cent local materials by Anatomies d'Architecture in Normandy
Paris and Marseille-based architecture practice Anatomies d'Architecture has renovated a rural house by using 100 per cent local materials in Sap-en-Auge, Normandy, France.
Named Le Costil, the 83-square-metre house was renovated by taking into consideration ecological construction approach through entirely local materials and traditional craftsmanship.
According to the studio, the renovation of traditional brick house (or "longère") includes zero concrete, zero plastic, and 100 per cent natural materials from within a radius of less than 100 km.
During the design process, the studio tried to tackle these questions: "How to recontextualize the act of building our homes?".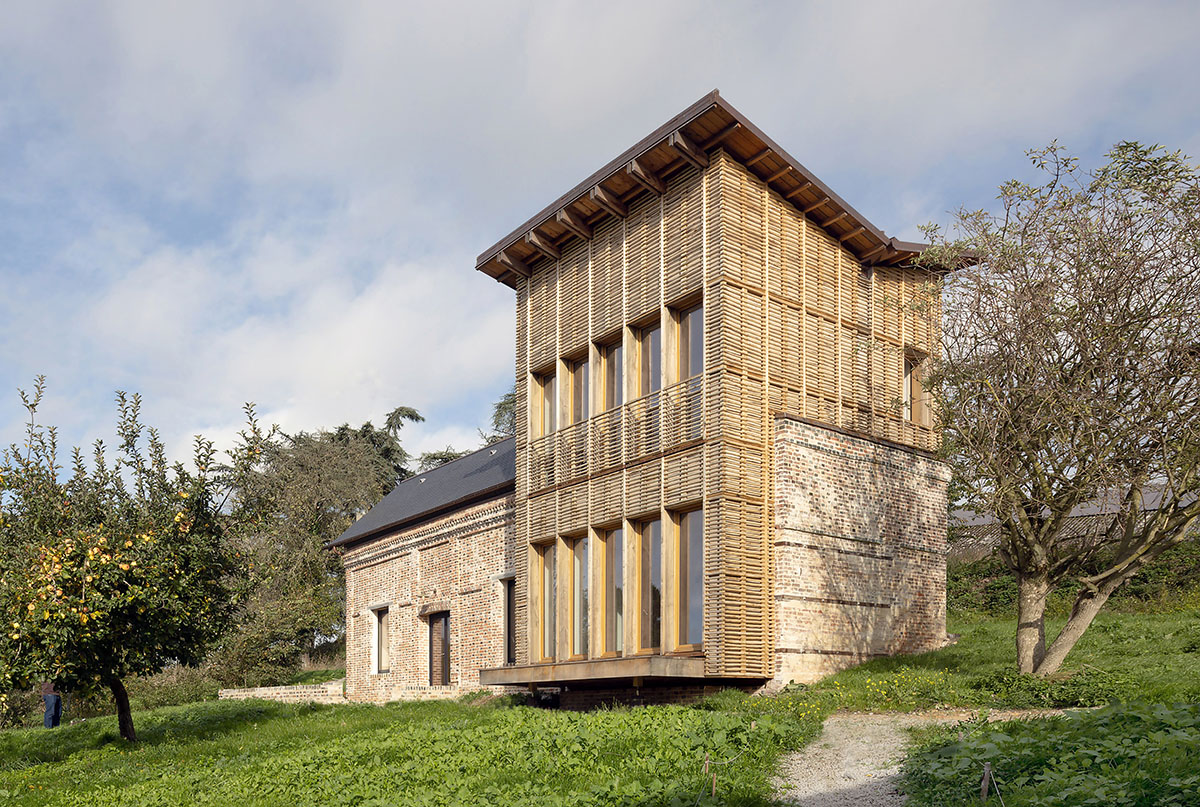 "In other words, how to reconnect our habitat to its territory, taking into account its particularities and resources: climate, geography, history, built heritage, local materials, regional building techniques?.
"And how to take advantage of this recontextualization to provide an architectural response to the ecological challenges of the anthropocene epoch?".
To renovate the house, the studio used hemp insulation, raw earth coatings, timber frames made of local chestnut and oak tree, reuse of traditional bricks and recycled corks.
While foundations are made of locust tree trunks, floors are made of reused wood windows.
The renovation of the house took two years, as the studio explained. During this time, Anatomies d'Architecture tried to figure out alternative and local solutions to conventional buildings.
"This project was only made possible thanks to remarkable people in Normandy that keep fighting everyday for the preservation of local and traditional craftsmanship, ancestral practice, regional solidarity and short circuits: farmers, lumberjacks, sawmills, quarrymen, masons, historians, researchers, apprentices, volunteers," said the studio.
The two-storey house consists of kitchen, dining and living and bedroom on the ground floor, while a mezzanine floor is dedicated to a study room, bathroom and an open hall.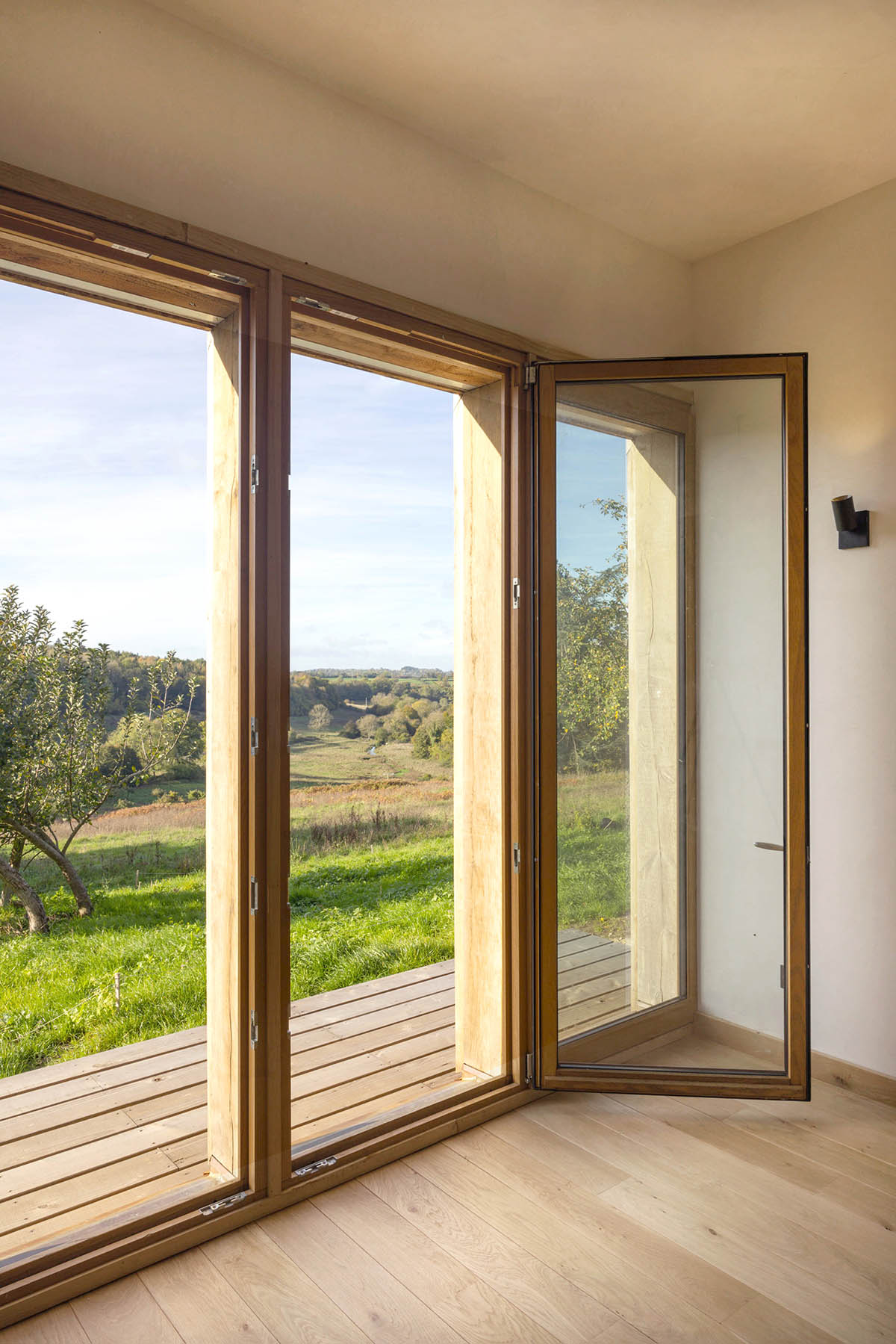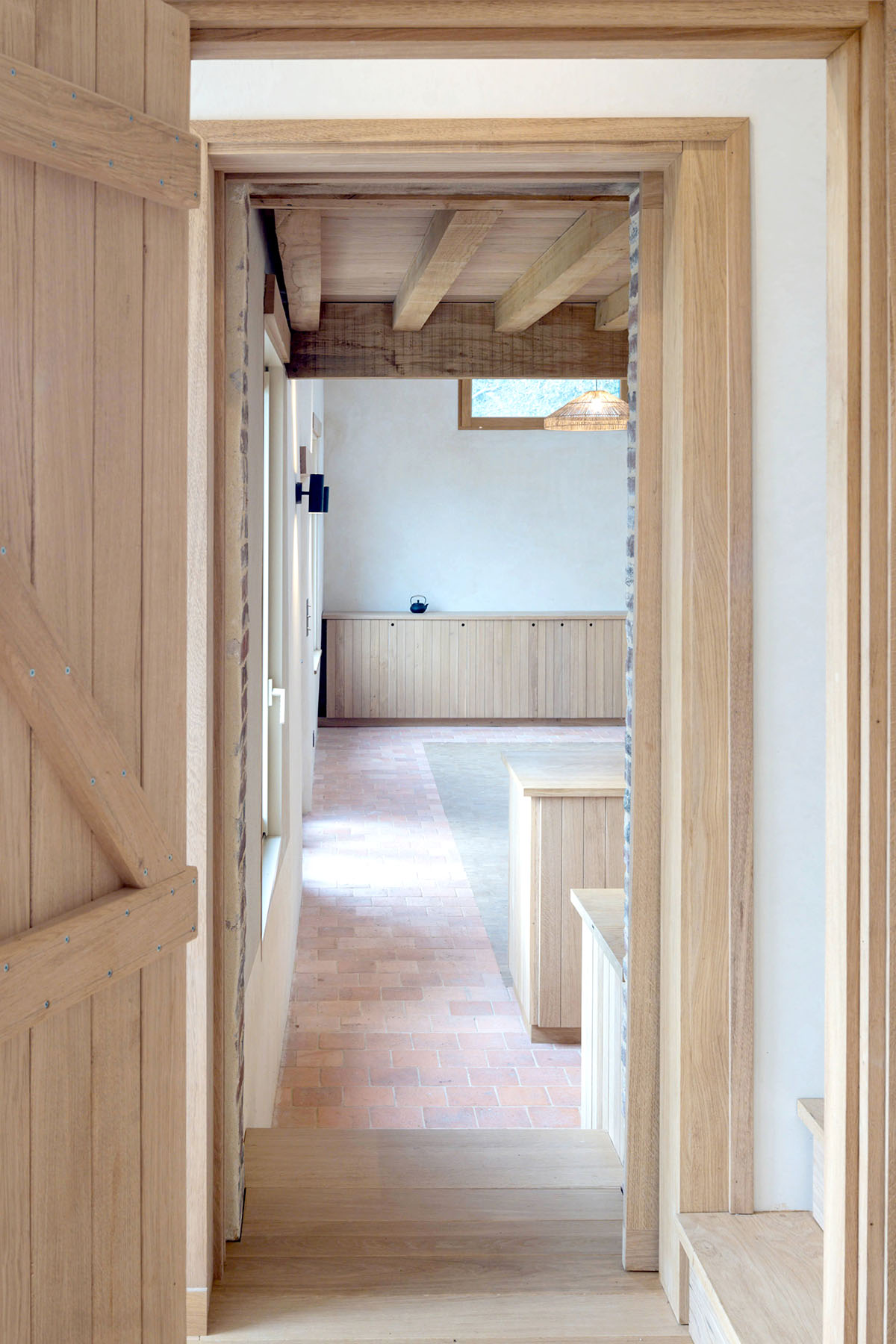 Ground floor plan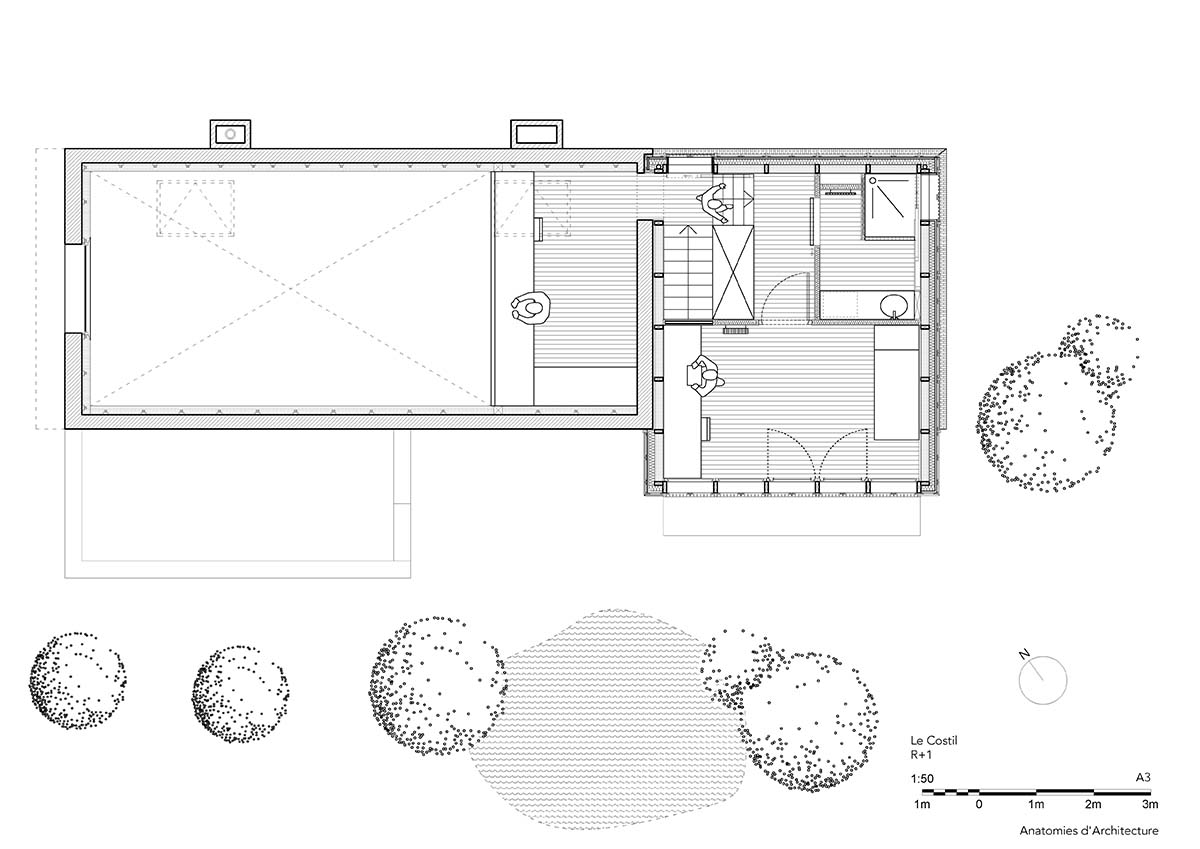 Mezzanine floor plan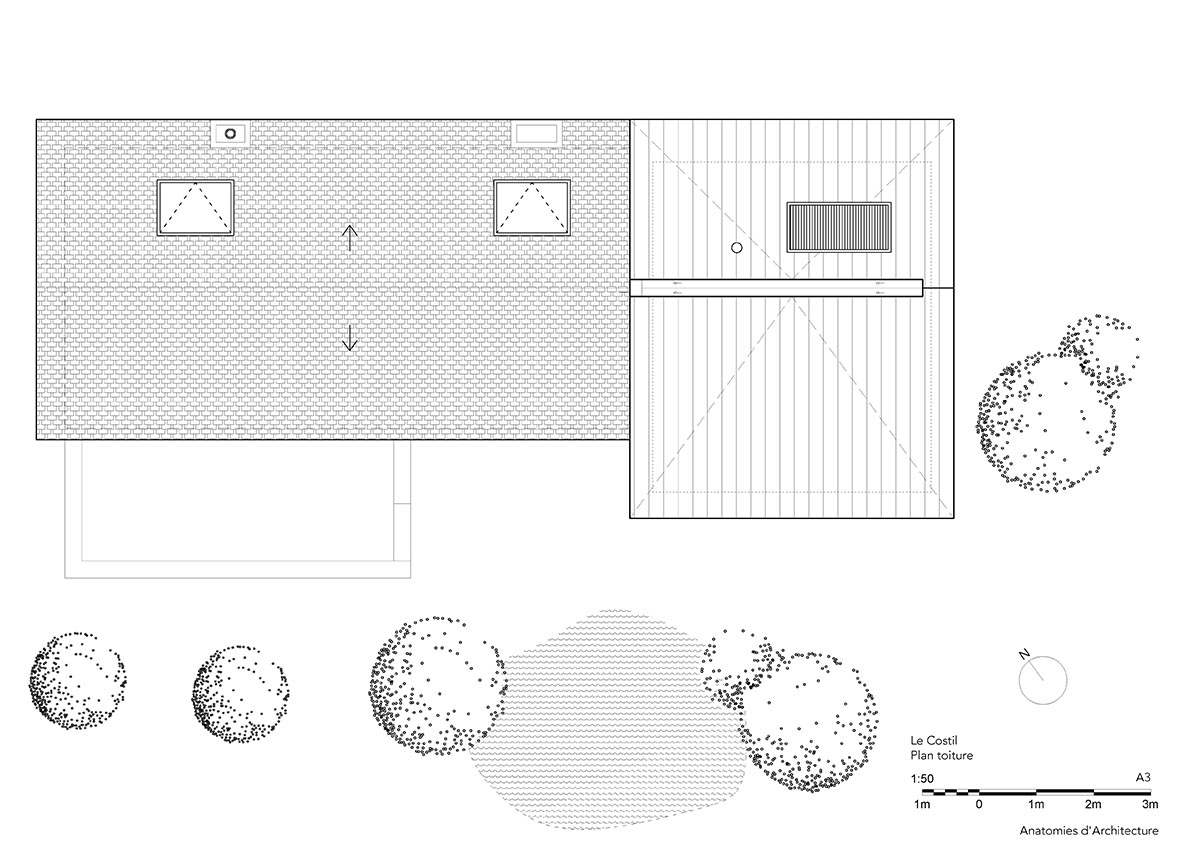 Roof floor plan
Section
Section
Section
Elevation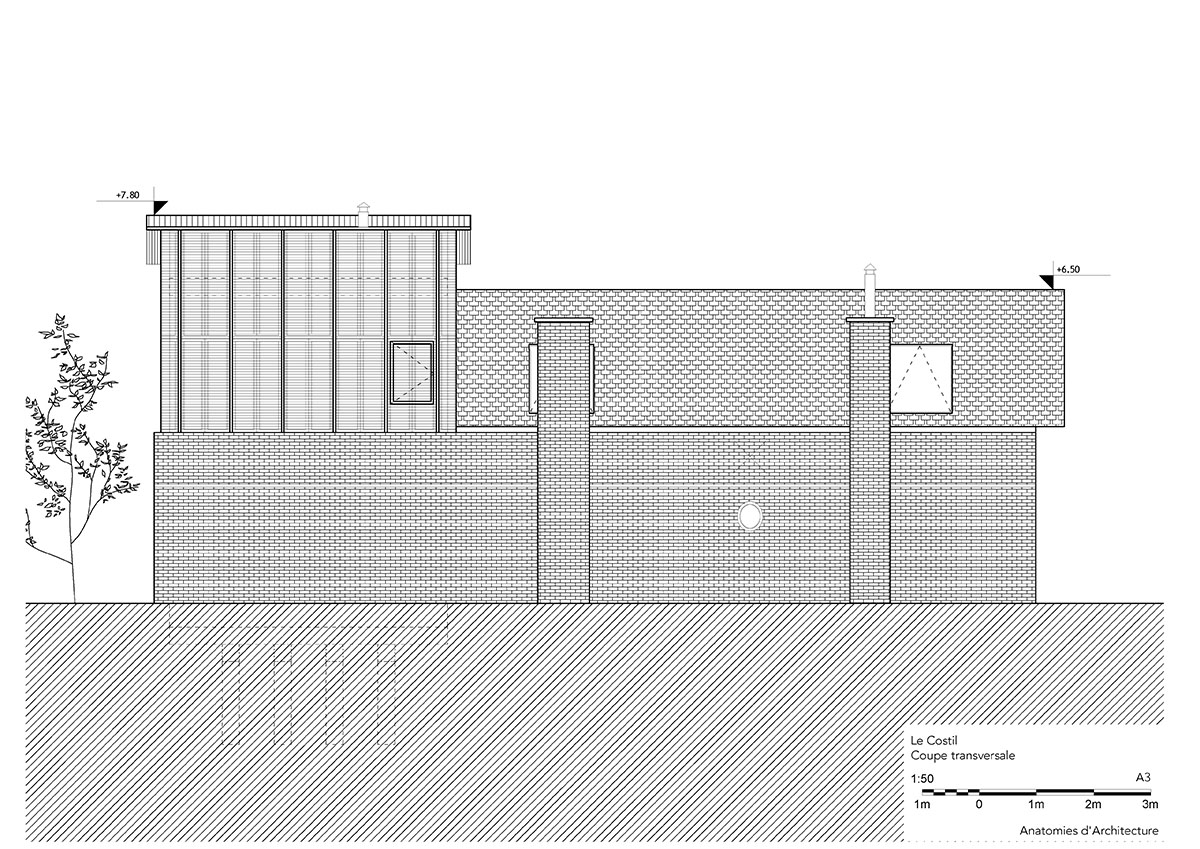 Elevation
Elevation
Axonometric drawing
Image © Felix Illustra
Image © Felix Illustra
Image © Felix Illustra
Project facts
Project name: Le Costil
Architecture: Anatomies d'Architecture
Lead architects: Mathis Rager, Emmanuel Stern, Raphaël Walther
Location: Sap-en-Auge, Normandy, France
Size: 83m2
Completion year: 2022
Manufacturers: Depuis 1920, Couverture Grolleau, Scheck & Déco, Eco-Pertica
All photographs © Olivier Sabatier unless otherwise stated.
All drawings © Anatomies d'Architecture.
Illustrations © Felix Illustra.
> via Anatomies d'Architecture