"It's not only about designing the spaces but also the social reconstruction" says Michel Rojkind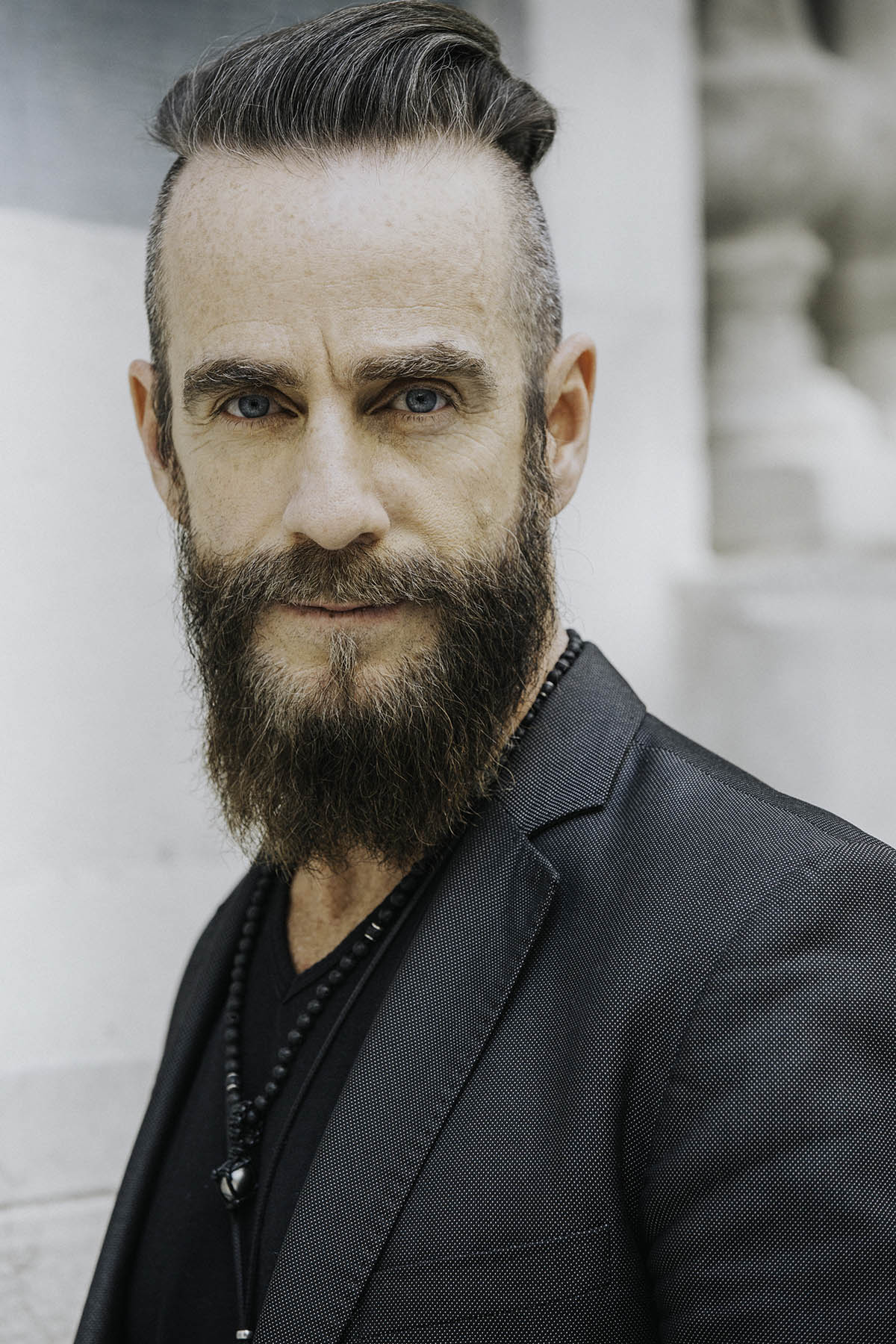 Mexican architect Michel Rojkind, Founding Partner of Rojkind Arquitectos and Honorary Member of World Architecture Community, has shared his particular vision that he puts in every project, presented at the reSITE's ACCOMMODATE Conference, which is continuing at Prague's Forum Karlin.
In his special lecture, the Mexican architect presented his "shared responsibility" strategy, exploring that how can architects create architectural possibilities for homes by involving other participants and collaborators to create better communities and better cities.
According to the architect, in his studio, Rojkind is working with his team by reprograming the program given by the client, with a group of experts in different fields so that they can enhance the end result to have a better outcome and create better social relationships.
He explained that how his studio creates a social and community values in each projects that they carry out. The architect, in conversation with Martin Barry, shared lessons learned from his wide-ranging practice Rojkind Arquitectos.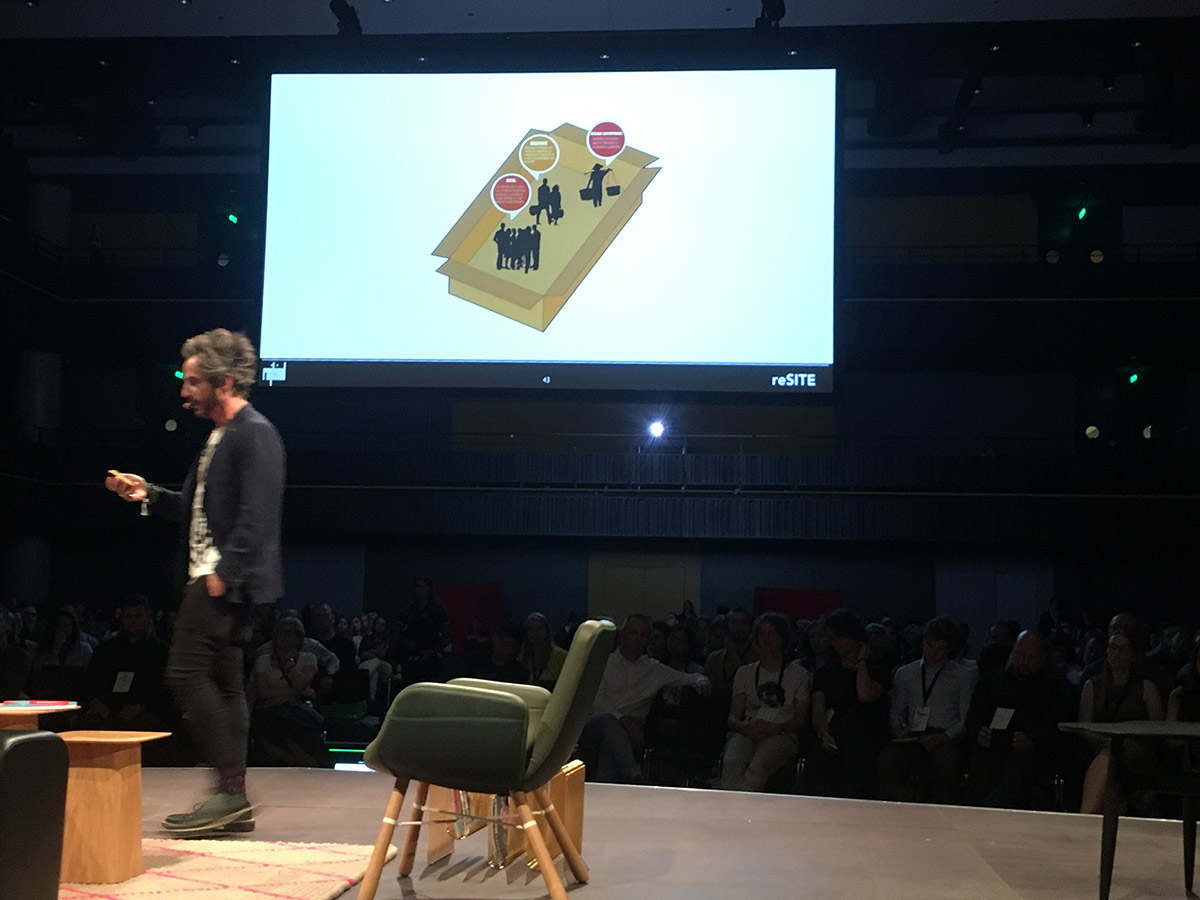 "How can we try to define "housing" from Informal to Formal settlements?," asked Michel Rojkind. "We're following a strategy not to have informal dwellings," added the architect.
"We always try to push boundaries, enlarge the capacity for local communities, and expand the existing conditions," he continued. "We always question the given program and demand more that is actually not being in the program."
Tori Tori Restaurant completed in 2010 in Mexico City. Image © Paul River
"We design the social reconstruction, with custom-made experiences," he continued. He added that "it's not only about designing the spaces but also the social reconstruction."
"We are always trying to find the broken part of the community and we think how can we give them back." "What are the possibilities? and we think how can we start with a local craft during design process."
Image © Jaime Navarro
Rojkind also talked about his recently-completed project Foro Boca in Mexico City. He explained how he engaged with the local community to understand the essence of space.
"I really enjoy at a moment that I saw it was shared by others," he explained. We actually create a network to design a workable space."
"It's about the community, pressure and pushing boundaries with local people," Rojkind continued. "How we will create a social asset is the major thing that we always question."
"We're working with interdisciplinary teams, theorists, philanthropists and so forth, we have no chief architects on the projects, we're talking with local people to understand the local craft," he added.
Conceived as one of Mexico's most prominent young architects, Michel Rojkind founded the MXDF Urban Research Center in 2004 to examine the broader social and economic contexts of housing.
High Park completed in 2015 in Monterrey, Mexico. Image © Adrian Llaguno
Rojkind Arquitectos completed High Park, a shifted-slab residential building in Monterrey, Mexico, Falcon II Headquarters in Mexico City, an extension of a previous project by Rojkind Arquitectos.
Rojkind Arquitectos is working on various types of projects ranging from master planning, urban planning, interior design, and installations to industrial design and consulting. The studio describes itself as a design studio focusing on "design, business tactics, and experiential innovation."
"In this process we find links that strengthen and amplify our architectural platform. As a result, an extended program creates opportunities that strengthen the original plan with the new programs that produce new social relationships in the spaces," said the architect.
The studio recently completed the new Concert Hall, featuring mega concrete volumes in the coastline of Mexico.
reSITE's this year's theme is ACCOMMODATE, focusing on the future of housing, affordable living and innovation for new housing models. Sou Fujimoto, BMW-MINI, Airbnb, WeWork/WeLive and OMA's Reinier de Graaf, Jeanne Gang of Studio Gang, Michel Rojkind of Rojkind Arquitectos, Richard Burdett, Professor of Urban Studies at the London School of Economics and Director of the Urban Age and LSE Cities are among the speakers at reSITE's 2018 Conference.
World Architecture Community is the Main Media Partner for reSITE 2018 and is bringing you the hottest topics, live-discussions and keynote sessions from the two-day event with exclusive interviews.
Top image © Santiago Ruizseñor
All images © World Architecture Community, unless otherwise stated