Studioninedots designs sculptural and social building in Amsterdam
Studioninedots is an Amsterdam based architecture studio. The Westbeat design has recently been completed and the building officially opened in November 2020. The building aims to add a dynamic new link to the public space network. It is located on the corner of Lelylaan and Delflandlaan in Amsterdam Nieuw West, an upcoming neighbourhood.
The studio states: "We created a lively destination and pioneering project grounded in Nieuw West that integrates architecture, programme and people. The diverse users and the crossovers between their activities ensure a lively atmosphere around the clock."
Studioninedots states "For Westbeat to become a social destination, the architecture needs to make a mark; such a vast arched public space creates the 'wow' factor we imagined."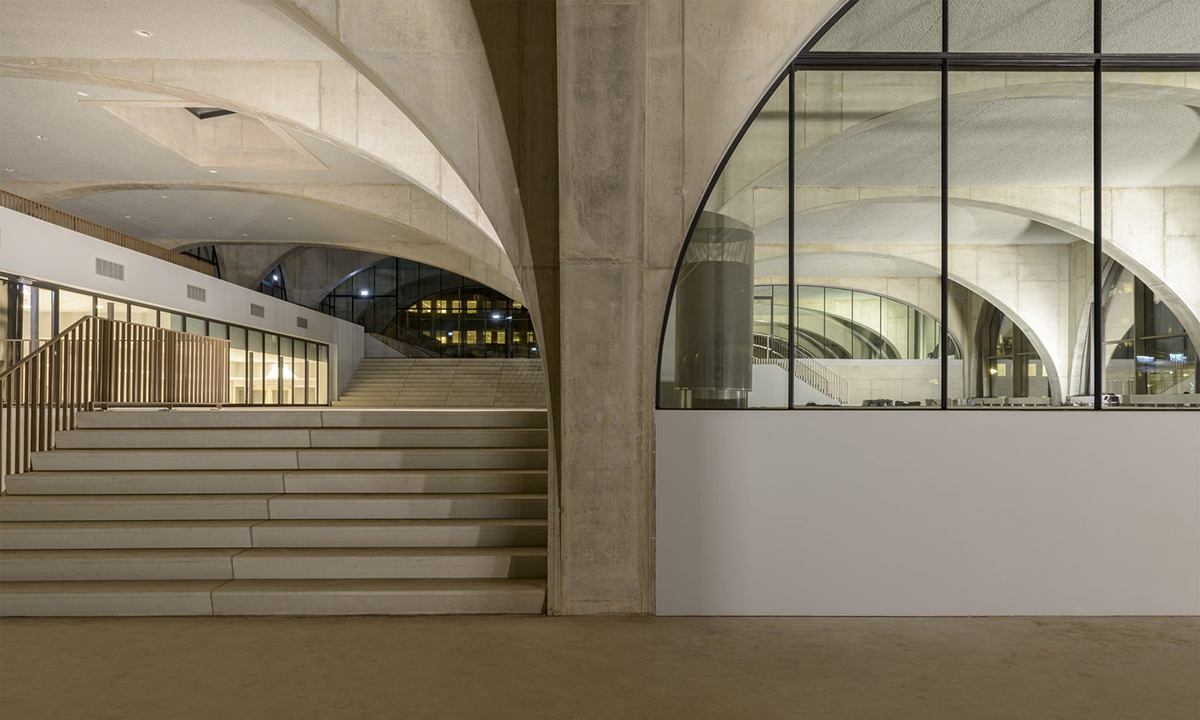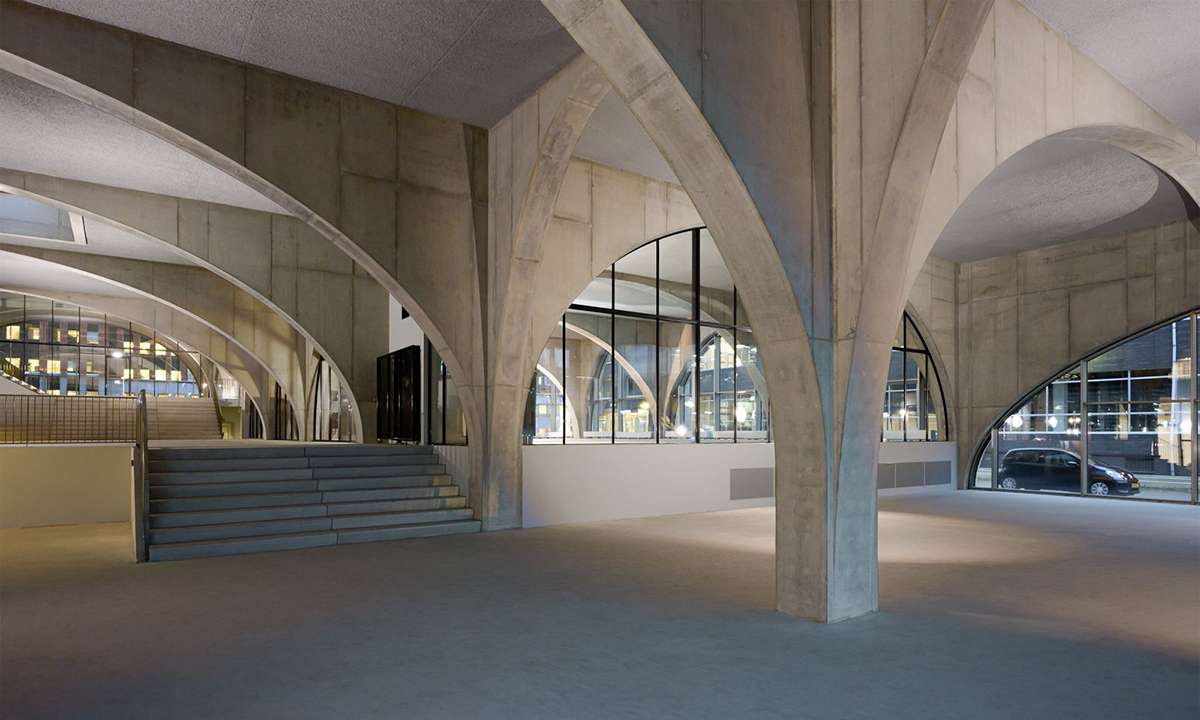 The building is mixed-use with its cultural and commercial spaces. The design includes 150 starters' apartments that have a total of 24,000 square meters. The public base of Westbeat is composed of 86 arches that shape a network of open and public spaces. These open spaces can be used flexibly, allowing the building function to evolve in the future. The arches measure up to 86 x 50 meters and have a height of 8.5 meters. The arched base of the building serves as a visual and structural transition between the parking garage below and the apartments above it.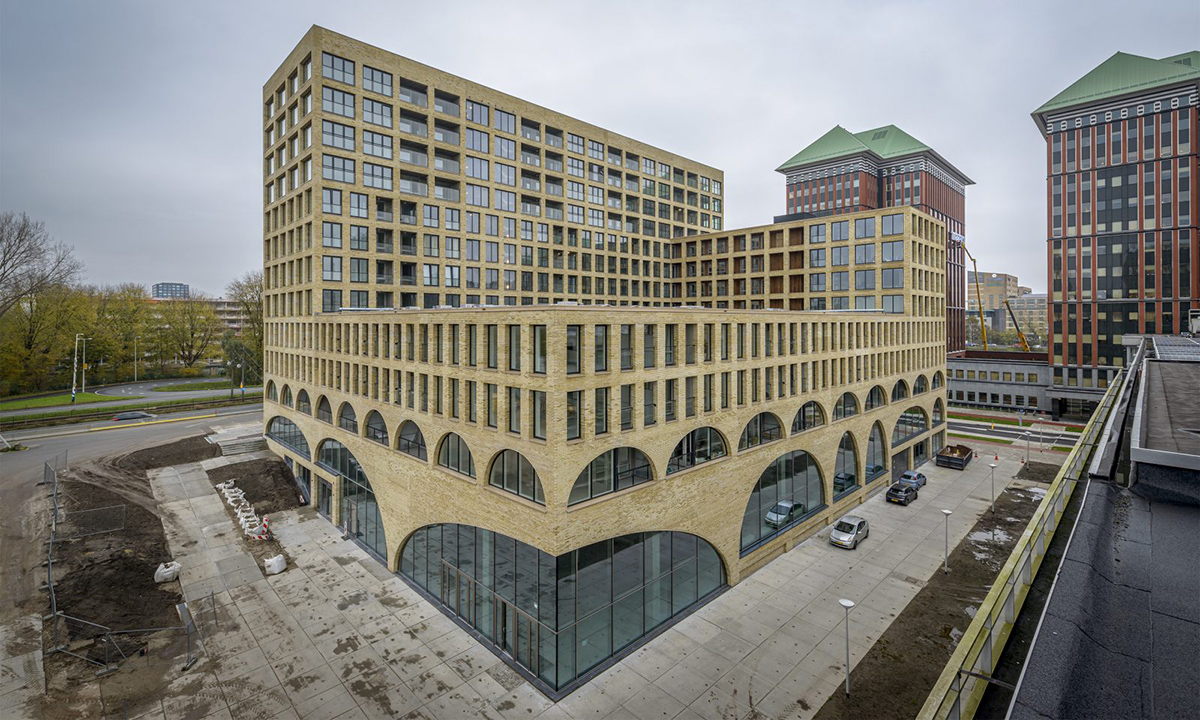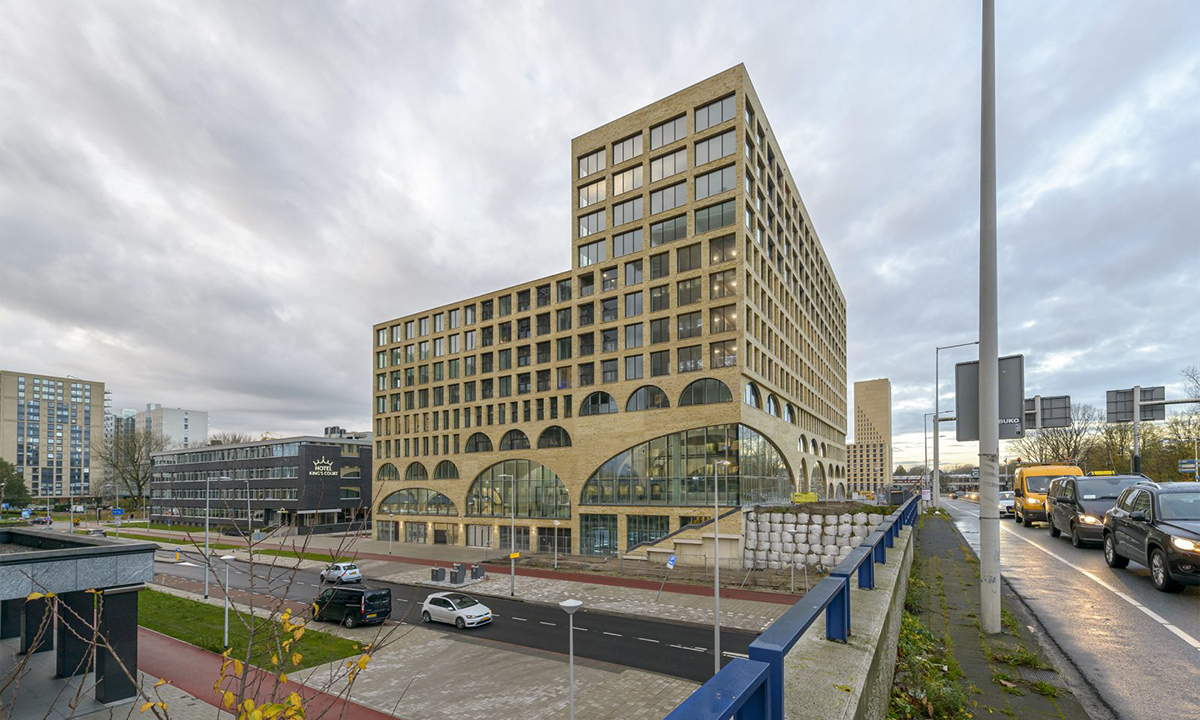 Studioninedots states that "this superspace literally and metaphorically elevates Westbeat to become a distinguished destination in the city's densifying urban periphery."
Ground floor plan with cultural and commercial spaces, image courtesy of Studioninedots.
First floor plan with starters' apartments, image courtesy of Studioninedots.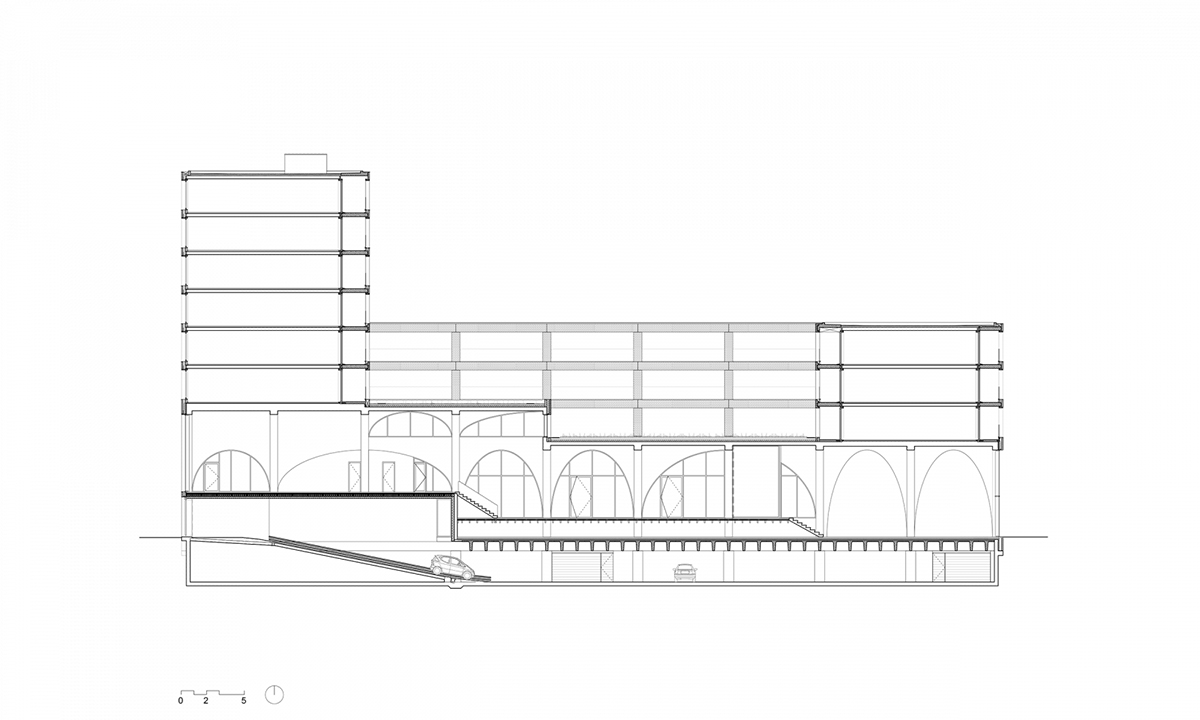 Section, image courtesy of Studioninedots.
Section, image courtesy of Studioninedots.
The studio continues: "The graceful arched spaces of Westbeat set a sculptural setting that invites residents, locals and the public to discover this new public hub and make it their own. This superspace alternates in function, hosting workspaces, hospitality venues, performances, concerts and more."
The opening of the building was celebrated by merging architecture and dance. The video of the performance is shown below. Through this creative way, the building was launched festively in times of social distancing.
Dance performance for the building launch, video courtesy of Studio Holgersson
Project details:
Client: Lingotto Ontwikkeling BV, Achmea Dutch Residential Fund
Type: Cultural and commercial space, apartments; 24.000
Certificate: EPC: -0,05, GPR 8,3
Location: Lelylaan-Delflandlaan, Amsterdam, the Netherlands
Design completion: 2016-2020
Partners: Heddes Bouw en Ontwikkeling BV, Royal HaskoningDHV, Cauberg-Huygen, Huygen installatie advies, Skaal, Atelier Bouwkunde, Moss Amsterdam, Donkergroen
Design Team: Albert Herder, Vincent van der Klei, Arie van der Neut, Metin van Zijl, Joost Maatkamp, Wouter Hermanns, Laura Berasaluce, Joost Korver, Rutger van der Meer, Lesia Topolnyk
All image courtesy of Frans Parthesius unless stated otherwise.
> via Studioninedots