Acclaimed Iraqi architect Rifat Chadirji dies from coronavirus complications at 93
Acclaimed Iraqi architect and designer of Iraq's most famous buildings Rifat Chadirji has died from coronavirus complications at 93, reported The National. It was reported that Iraqi architect Rifat Chadirji has died on April 10 in London after contracting the coronavirus.
The architect was known as "the father of modern Iraqi architecture" as he designed more than 100 buildings across the nation.
Born in Baghdad in 1926, Chadirji designed Iraq's most famous buildings. The architect's prominent works include Tahrir Square's Freedom Monument in the centre of Baghdad, the Tobacco Monopoly Headquarters (1965), the Central Post Office in Baghdad (1975) and the Unknown Soldier Monument (1982).
The monument was one of his most culturally significant intervention designed in 1959 and was demolished in 1982 and then replaced by a statue of Saddam Hussein in 2003.
Trained as an architect, Chadirji completed his graduate degree in 1952, then he returned to Baghdad and began working on what he called his "architectural experiments" in Baghdad.
Rifat Chadirji's architecture is inspired by the characteristics of regional Iraqi architecture, and combined the regional Iraqi architecture with contemporary features meeting social needs, placing his style in "international regionalism".
The Unknown Soldier Monument
Chadirji's body of work comprehensively influenced the new developments in the Arab region. He also was a major figure in one of the most important and influential architectural schools in the Arab world.
He rejected the use of the forms of the past, Chadirji "devised a synthesis of form that could translate into a new and contemporary urban aesthetic - one that would guide the articulations of a genuinely modern Iraqi town-scape in the latter part of the 20th century."
He won the Aga Khan Chairman Award in 1986, a triennial architecture prize "aims to identify and reward architectural concepts that successfully address the needs and aspirations of Muslim societies in the fields of contemporary design, social housing, community development and improvement."
Chadirji was coming from an influential family. His father, Kamil Chadirji, played a central role in Iraq's political life as the founder in 1946 and then president of the National Democratic Party.
Being an important cultural figure between the 1950s and 1970s, he was one of the members of the Baghdad Modern Art Group in which its members included sculptors Jawad Saleem and Mohammed Ghani Hikmat, and artist-intellectual, Shakir Hassan Al Said.
Chadirji was also photographer, author and activist, he documented, with his father, much of Baghdad and the larger region of Iraq and Syria with more than 100,000 images. He published a book of his father's precious photographs in 1995.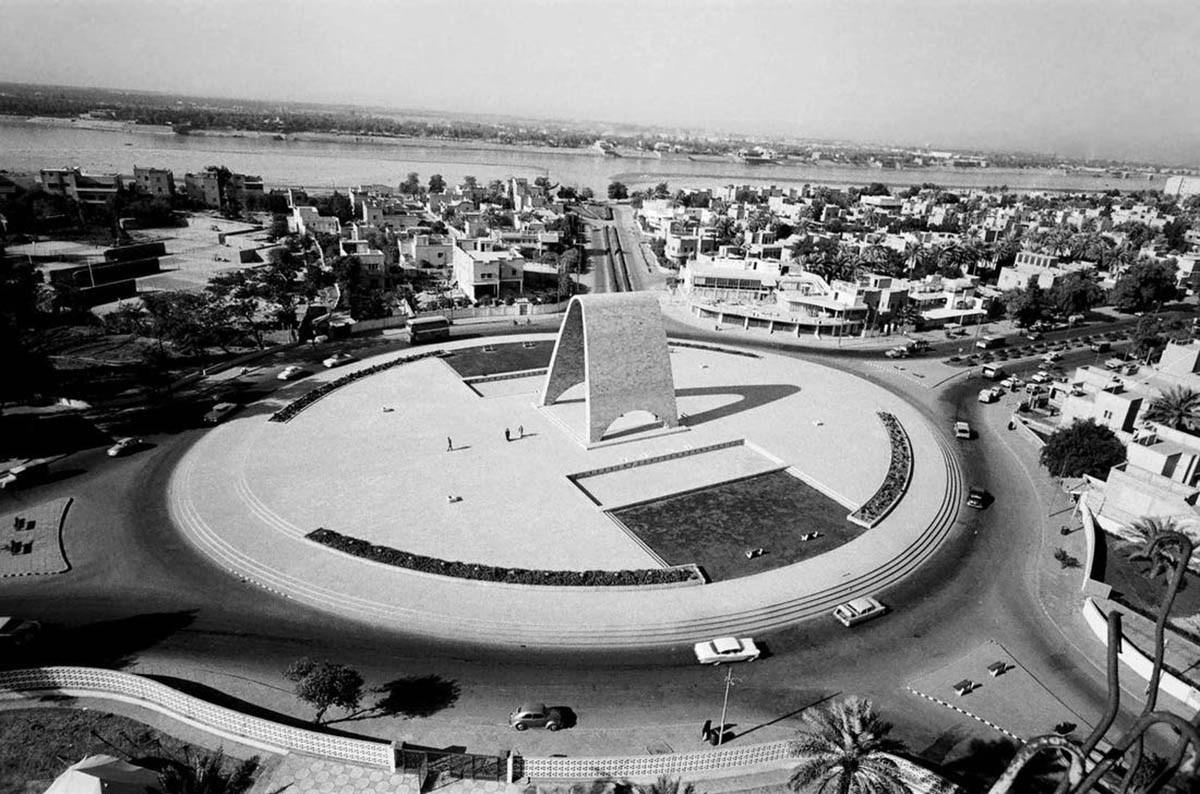 Chadirji's works gained a worldwide acclaim and in 1982, he was awarded with the honorary fellowship of the Royal Institute of British Architects and the American Institute of Architects.
In 2008, he won the Sheikh Zayed Book Award 2008 and Tamayouz Excellence Award 2015. In January 2017, the Rifat Chadirji Prize was established as part of the Tamayouz Excellence Award, a program of championing and celebrating the best of Iraqi architecture.
The Rifat Chadirji Prize is a thematic open international prize focuses on proposing designs responding to local challenges in Iraq. "This prize aims to introduce Iraq and its challenges to the world and invite them to submit their ideas and to establish an uncompromising open source of ideas tackling social issues in Iraq through design."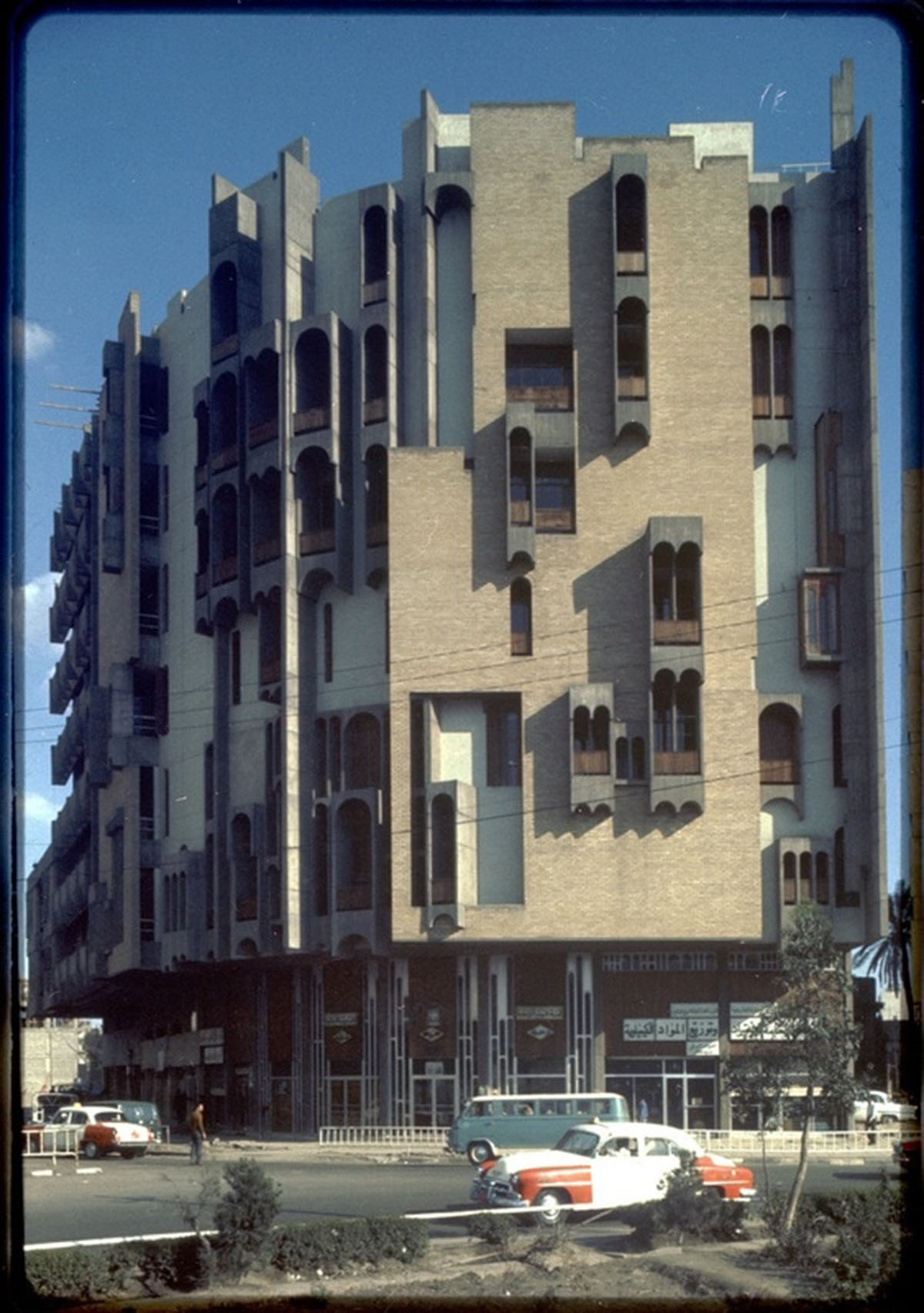 Iraq's Prime minister designate Mustafa Al Khadhimi paid his tributes and described his death as "a loss for Iraq and humanity".
"He was a model for devotion to national architectural identity, and his legacy reflects how architecture can define cities and nations," Mr Al Khadhimi wrote on Twitter.
"May he rest in peace. Our thoughts are with his family."
Iraqi President Barham Salih also said on Twitter: "the world loses its modern lung, which breathes modernity and beauty," adding that "he left behind much to the heritage of this country."
Architect and writer Esra Akcan said on her Twitter account: "Another very sad day for architecture. Let's preserve and restore his buildings in Iraq that have been destroyed due to wars."
"Iraqi Architect Rifat Chadirji, the father of Iraqi architecture, a recipient of the Aga Khan Award for Architecture & designer of Abu Dhabi National Theatre passed away today," said Noura Al Kaabi, the UAE's Minister of Culture and Knowledge Development.
"Our deepest condolences to his family & loved ones".
Top image © Paul Taggart / WPN
All images courtesy of RifatChadirji.com
> via The National