Universal Design Studio and Giles Miller Studio designed recyclable pavilion for BBC in Cannes
London-based architecture and interior design practice Universal Design Studio and Giles Miller Studio have built a recyclable pavilion for BBC Studios in Cannes, France.
Commissioned by BBC Studios, the BBC Pavilion has been designed for the MIPCOM trade fair, the world's entertainment content market held annually in Cannes.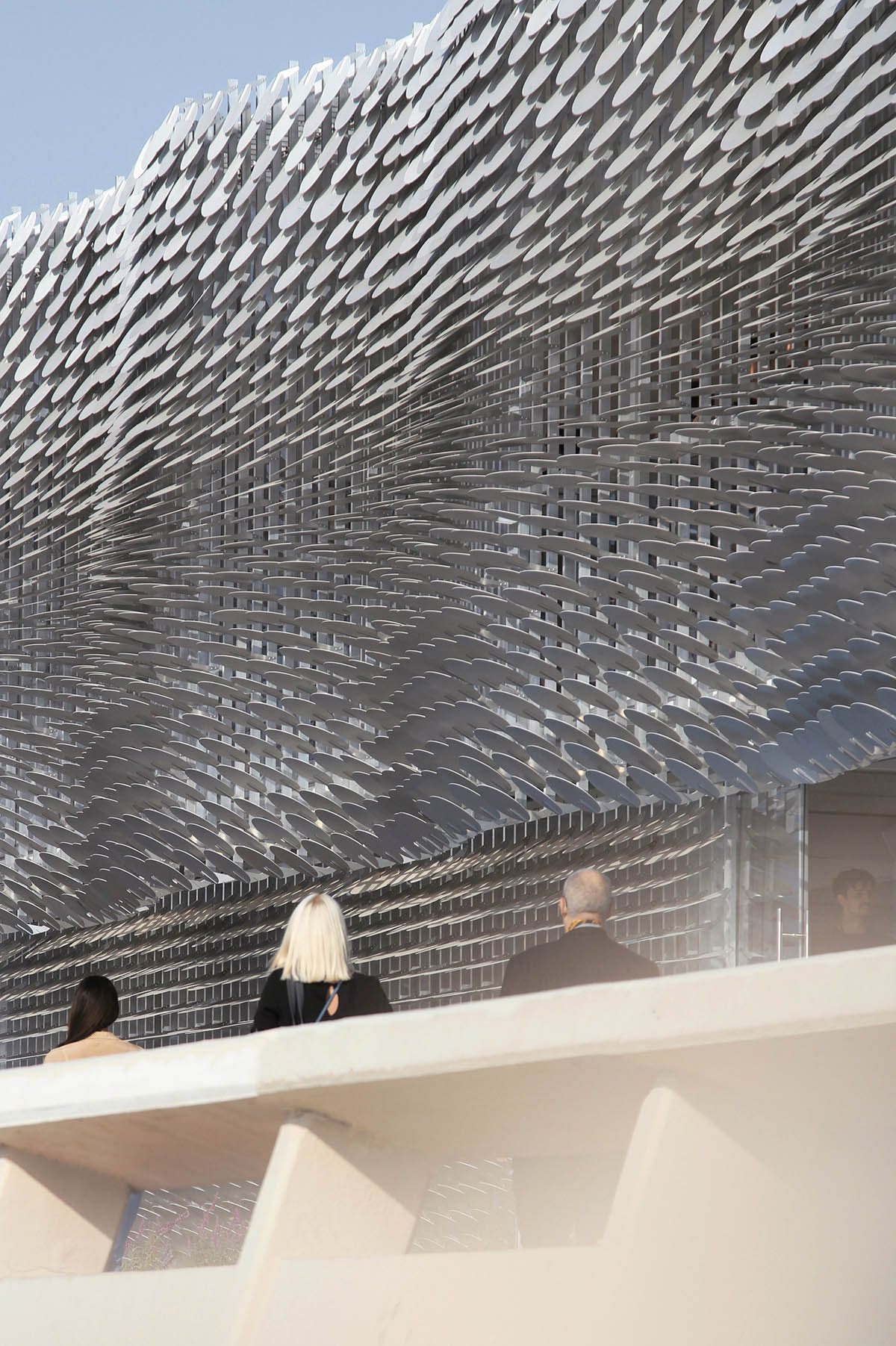 The BBC Pavilion has been designed with a special skin and structure so that it can be dismantled, reused and rebuilt in any place of the world. The distinguished external skin of the pavilion also shows the structure as a semi-transparent object on the waterfront.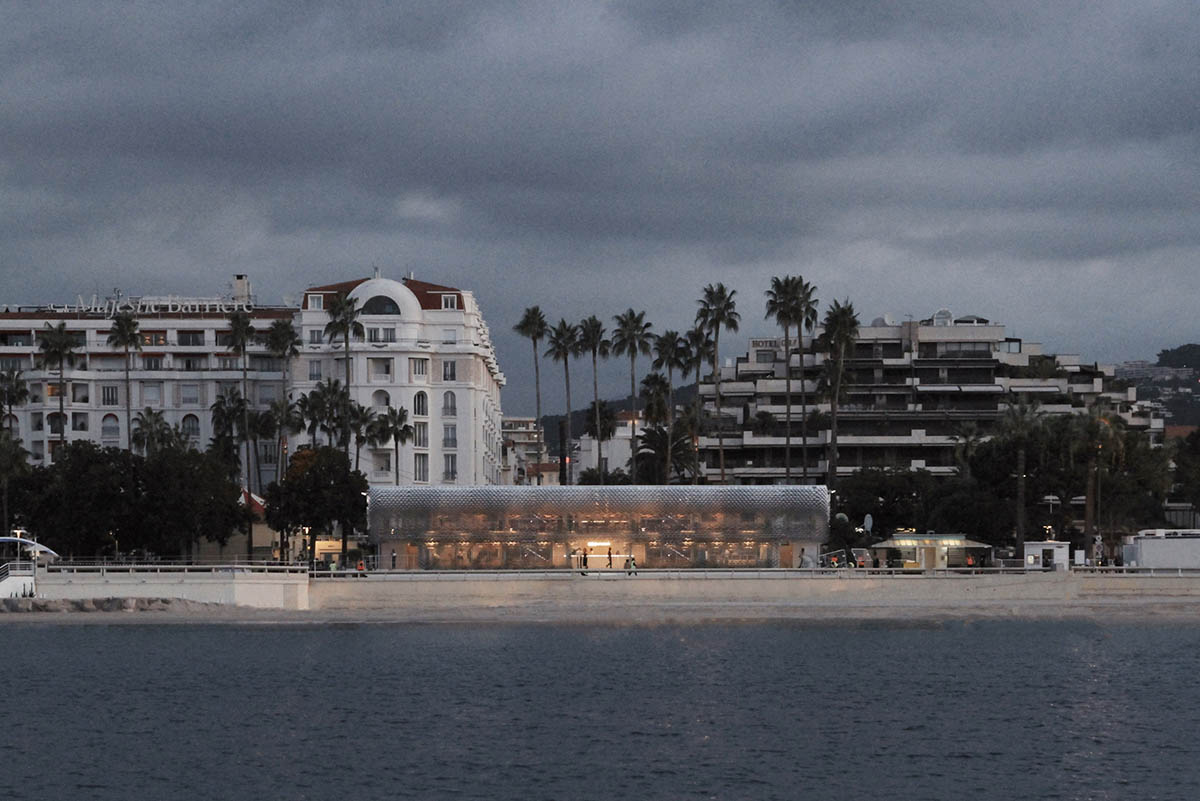 The pavilion was realized as a seminal project for the BBC Studios - a British television production and distribution company - it was in development for almost two years, and the pavilion is a large-scale organic structure located on the beach front in Cannes.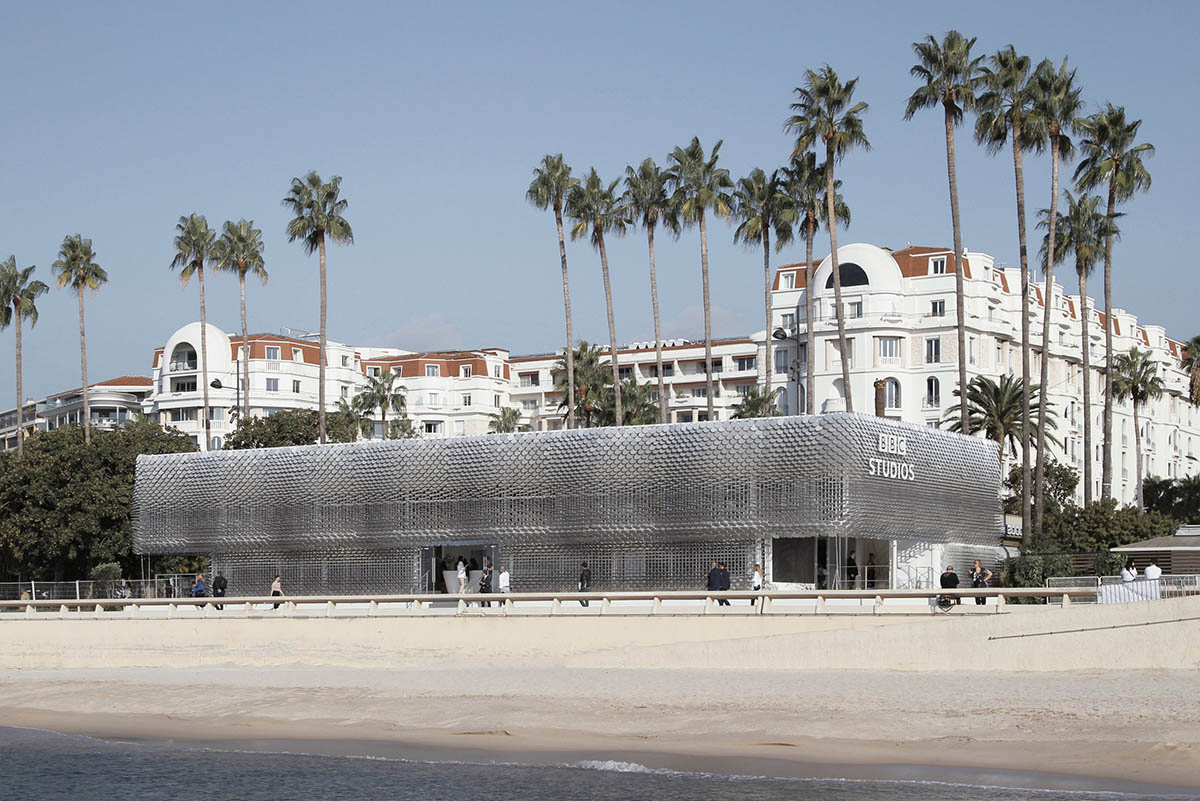 "The building fuses an iconic sculptural aesthetic with highly innovative architectural functionality," said Giles Miller Studio.
The skin of the structure has been conceived as the foremost a mechanism for controlling the visual transparency of the building. The sculptural composition of the skin is made of thousands of recyclable aluminium "petals" which resulted in an object of inherent natural beauty.
The undulating front of the building opens up during the day in a unique and complex mechanical concertina, exposing visitors to open views of the Mediterranean whilst referencing the performative nature of BBC Studios output.
GMS' organic exterior is complimented by a sleek and finely crafted interior scheme designed by Universal Design Studio to create a unique and enhanced experience of the building for its many visitors.
The outer petals of the skin allows to filter the light inwards and play with daylight during the day. Its undulating facade system makes the structure invisible time to time, the facade changes its appearance according to the daylight that hits it.
The interior of the pavilion is also made of grey-scale color palette that complements its outer skin. The interior contains meeting spaces, private areas and public spaces for public facilities for its visitors.
The project was led by Cheerful Twentyfirst and Christine Losecaat and was built by York-based Stageone in a mere 6 day install.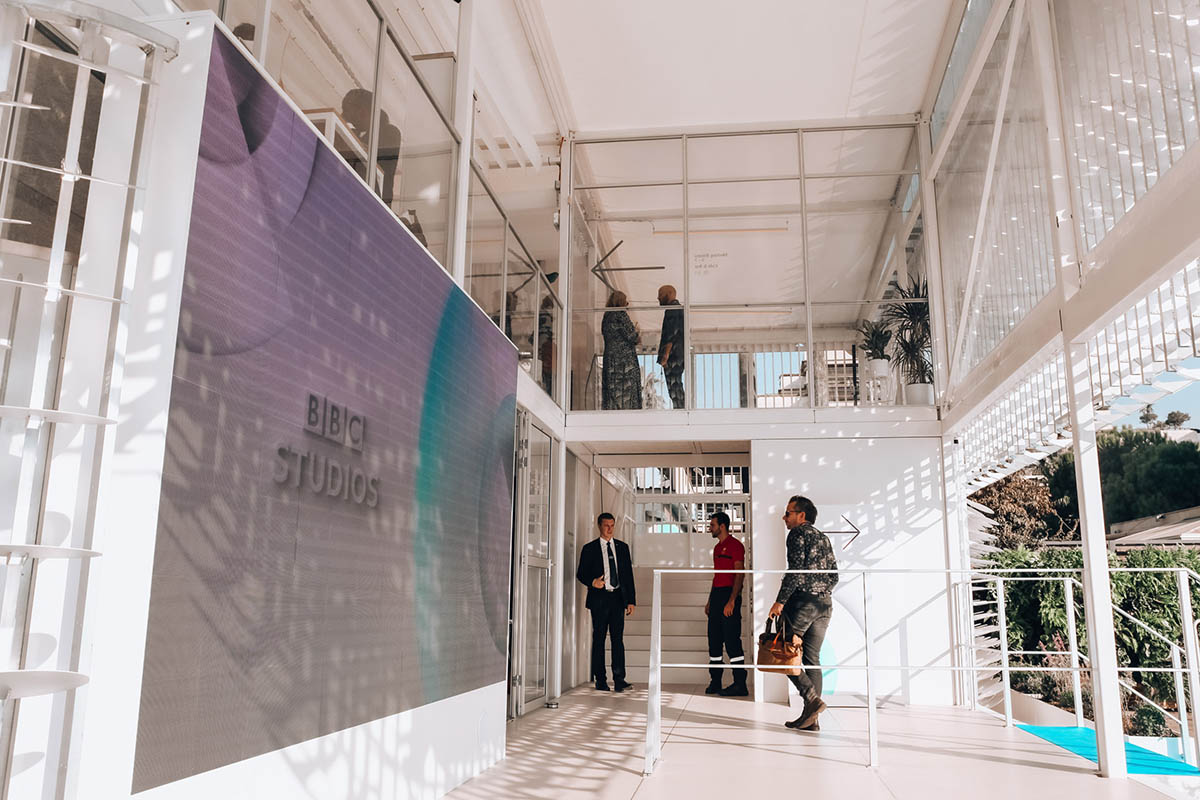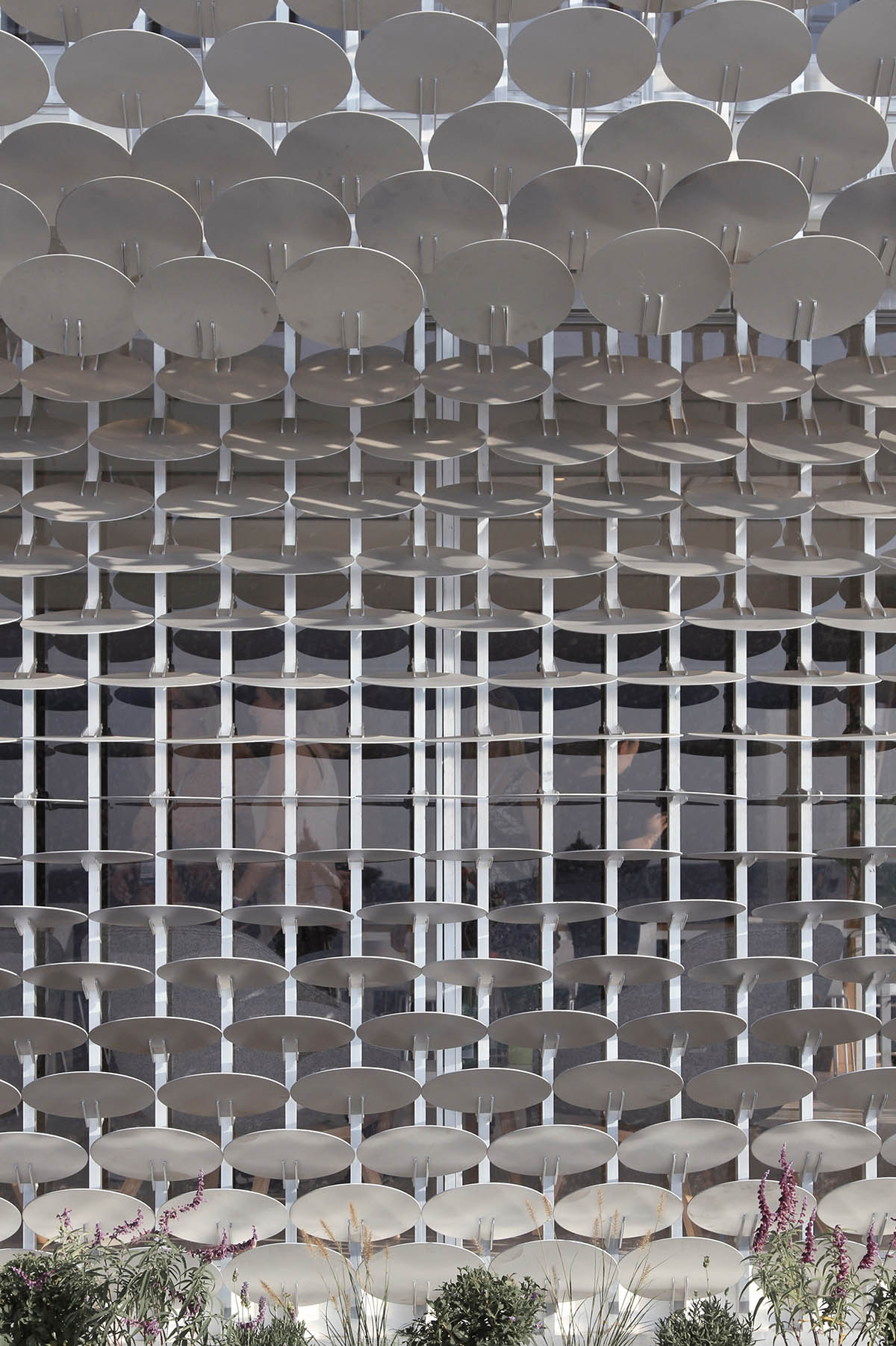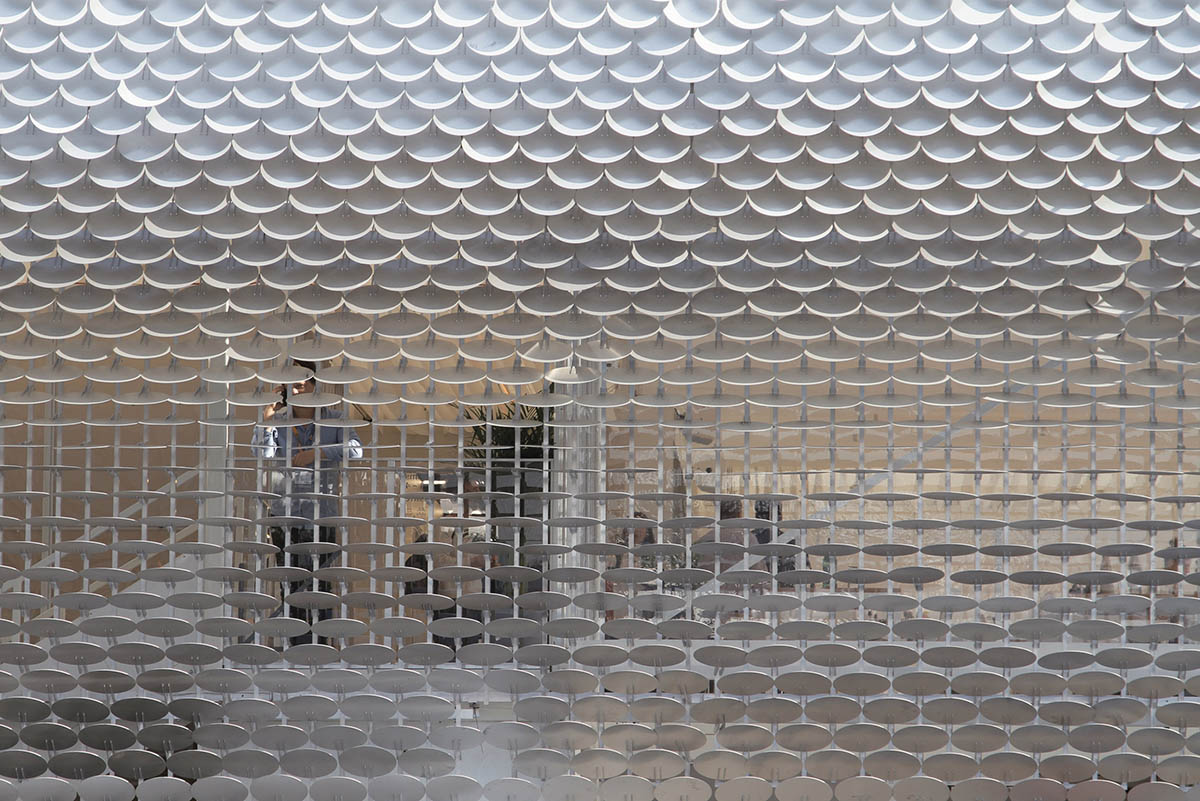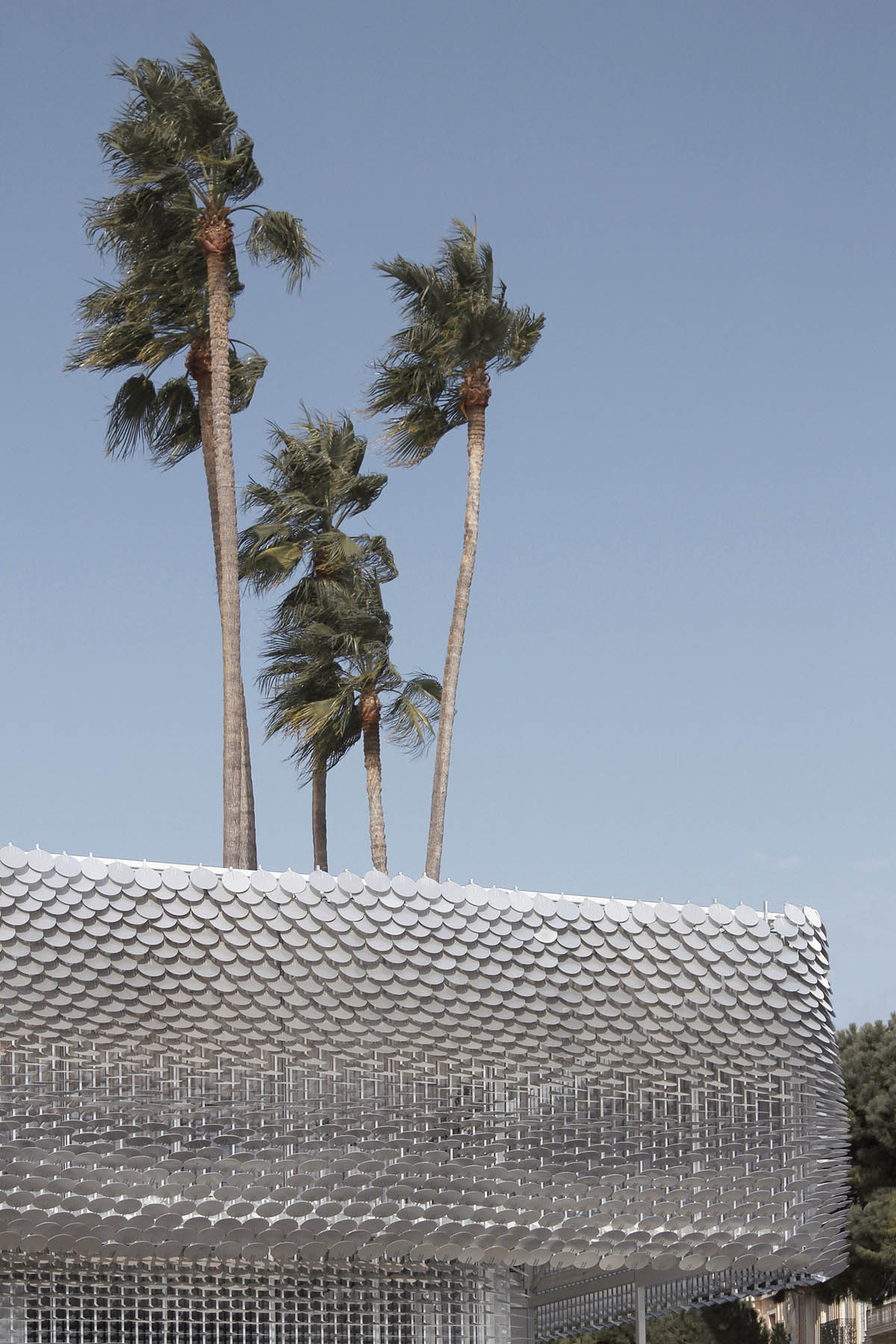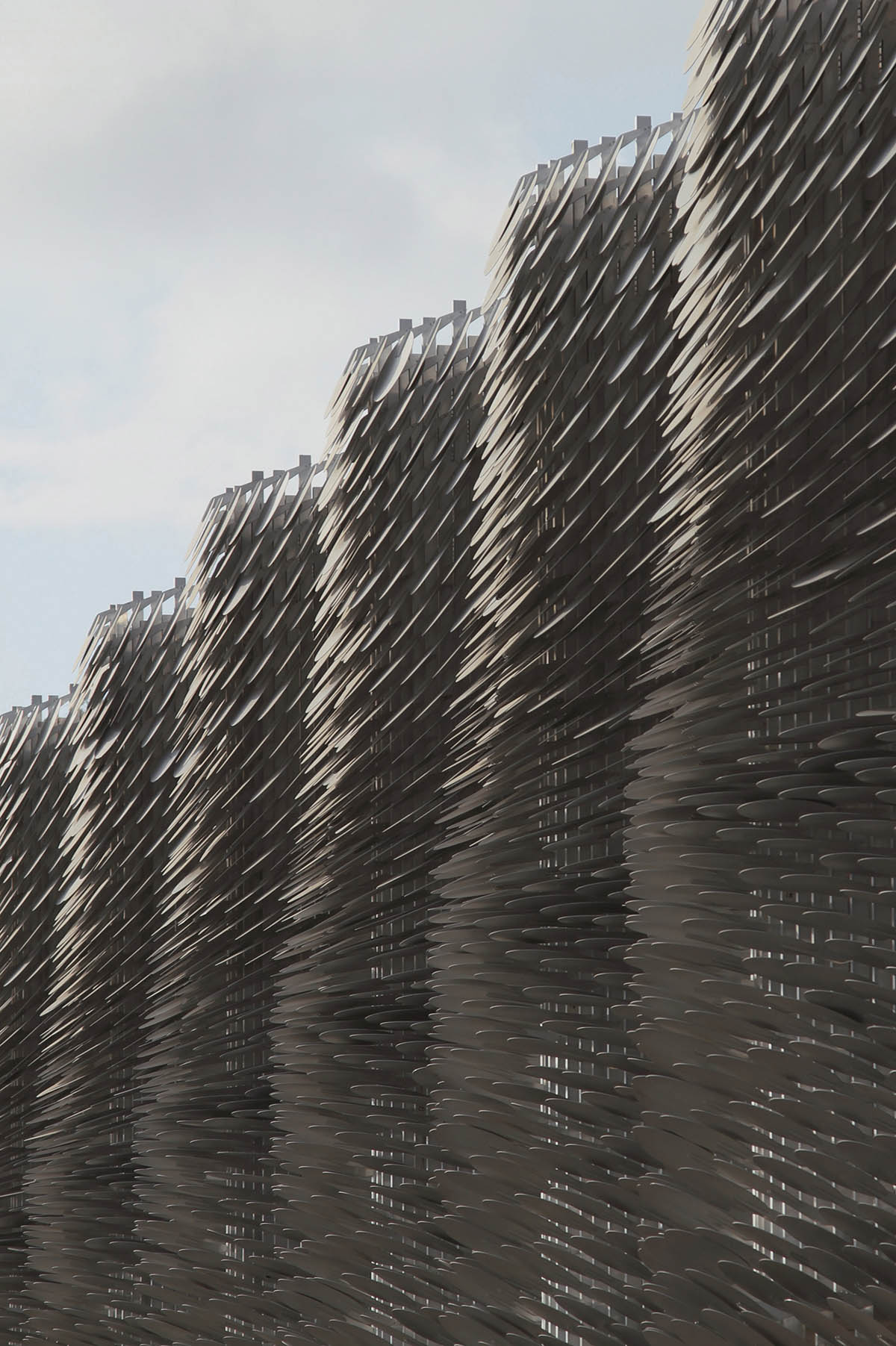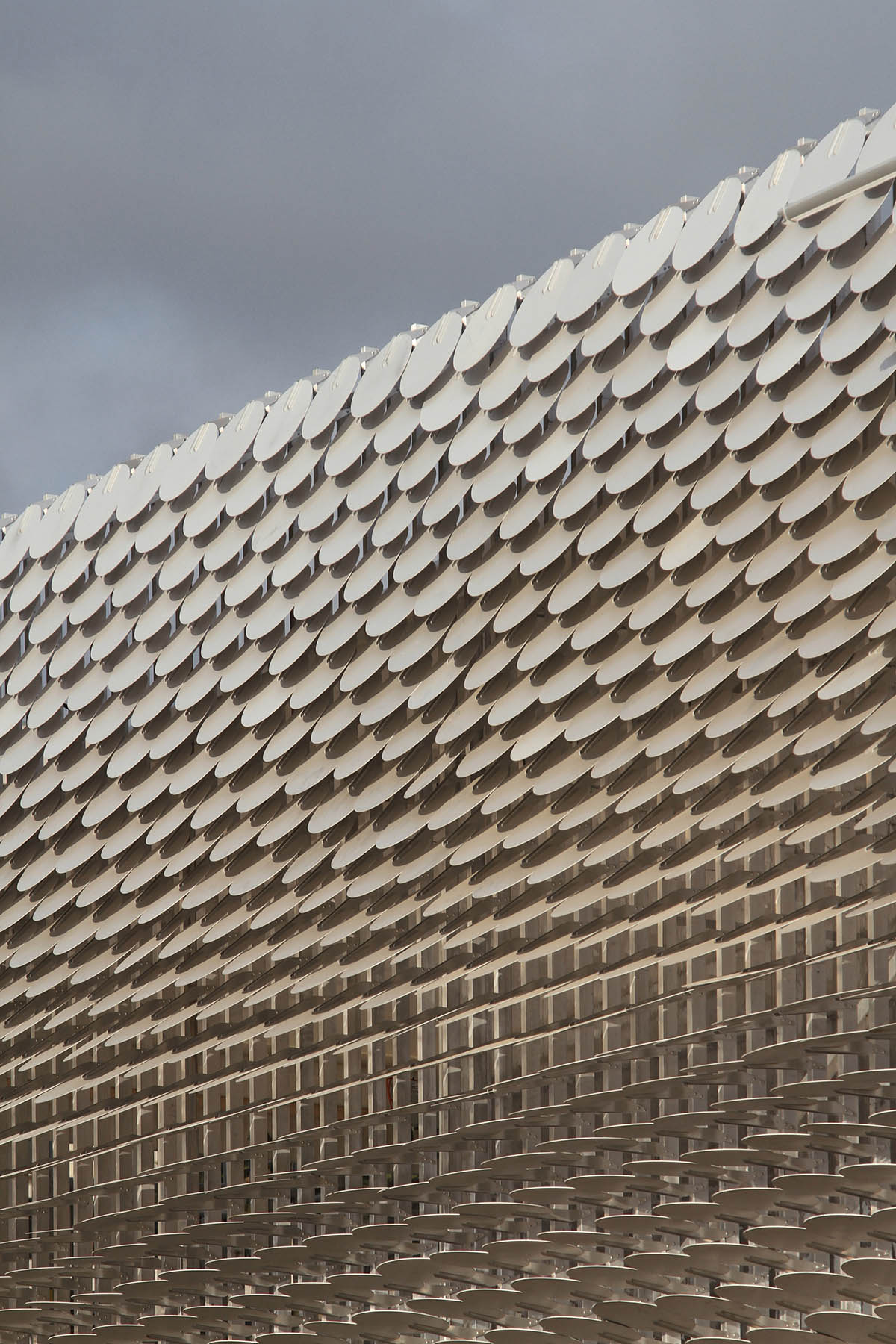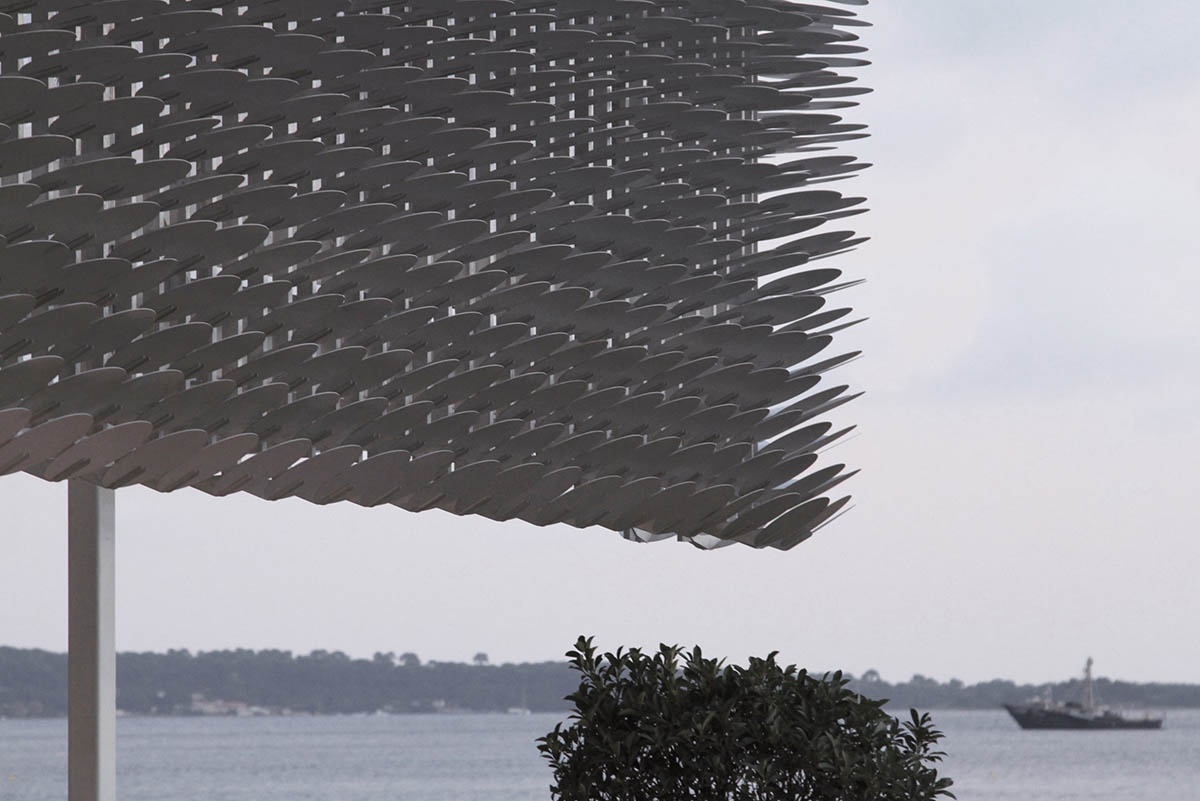 Project facts
Lead agency and project direction: Cheerful Twentyfirst, Steve Quah
Creative direction: Christine Losecaat
Design lead and interiors: Universal Design Studio
Sculptural facade: Giles Miller Studio
Construction and detailed design: Stage One
Client: BBC studios
All images courtesy of Edvinas Bruzas and Cheerful Twentyfirst
> via Giles Miller Studio