Garrido Lizarraga Arquitectos' white-coloured family house is enriched with cylindrical volumes
Mexico-based architecture firm Garrido Lizarraga Arquitectos has completed a single family house in Merida, Mexico, the house is comprised of a single low-rise block but differentiated with cylindrical volumes for functional purposes and the enrichment of the building as overall form.
Called House O + I, the 165-square-metre house is located in Merida, known as one of the most beautiful cities in Mexico. The architects' main idea for this house was to take advantage of the long sense of the land and create a completely open house that could be covered in different ways, taking advantage of all possible spaces and enjoying the changing perspectives and games of light and shade along these routes and approximations.
Using white color paint in finishes and a simple form in its architecture and using a strong interior lighting make the form of the house more clear. Smooth white surfaces create a contrast with the existing environment.
"In the southern boundary of the lot was built a pool of considerable dimensions, so it was decided to place the public area of housing throughout this pre-existence, followed by this space are the rooms, which are divided by a cylindrical volume that divides the construction in half and creates a diffuse boundary between public and private spaces," said Garrido Lizarraga Arquitectos.
The program of this house is designed in a basic layout and all functions are aligned throughout its elongated form, the program includes two bedrooms, living room and kitchen, wc and big terrace with a swimming pool.
The architects used conventional beam and vault as the traditional method of construction, the joists are supported in the same way throughout the house and at the same level of slab, facilitating the cost and time of construction of the work.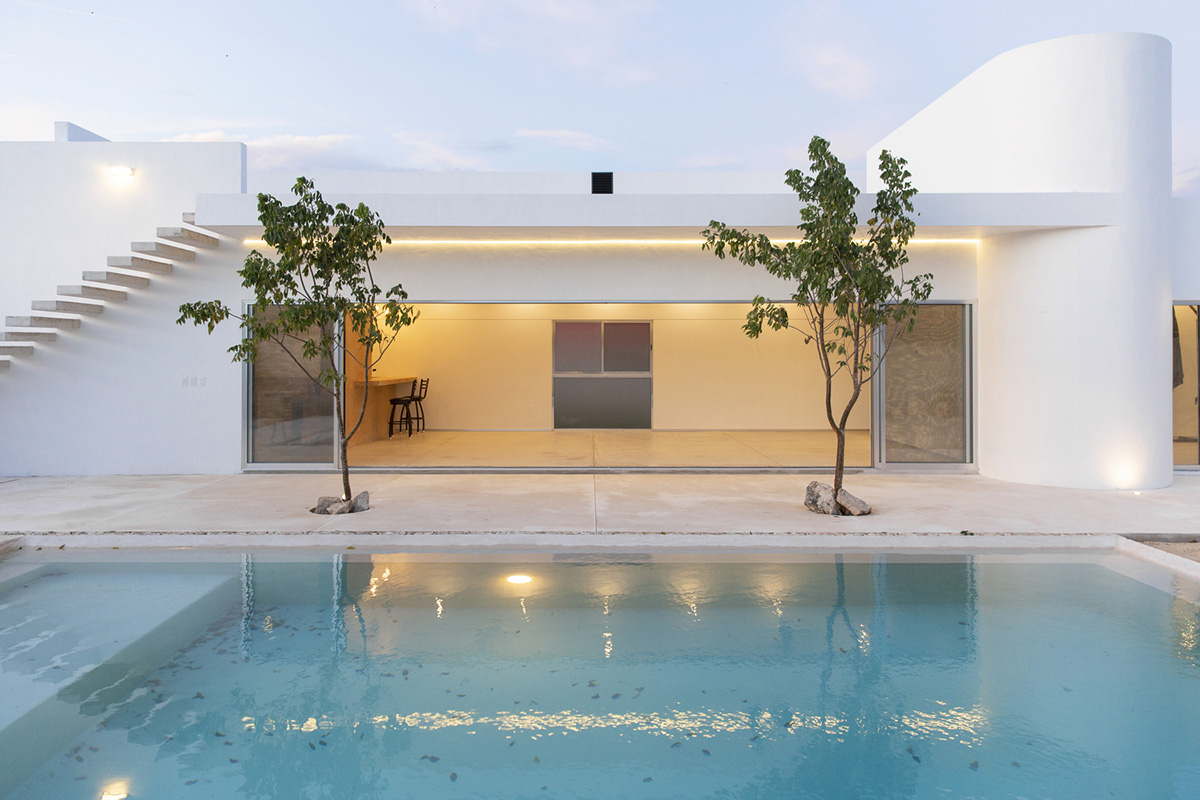 White is the color that was decided to be used as the final finish of the house and only in certain volumes was chukum with red earth used as contrasting elements and visual finishing touches. The roof of the house is also accessible via a staircase and provides a beautiful terrace overlooking the nature.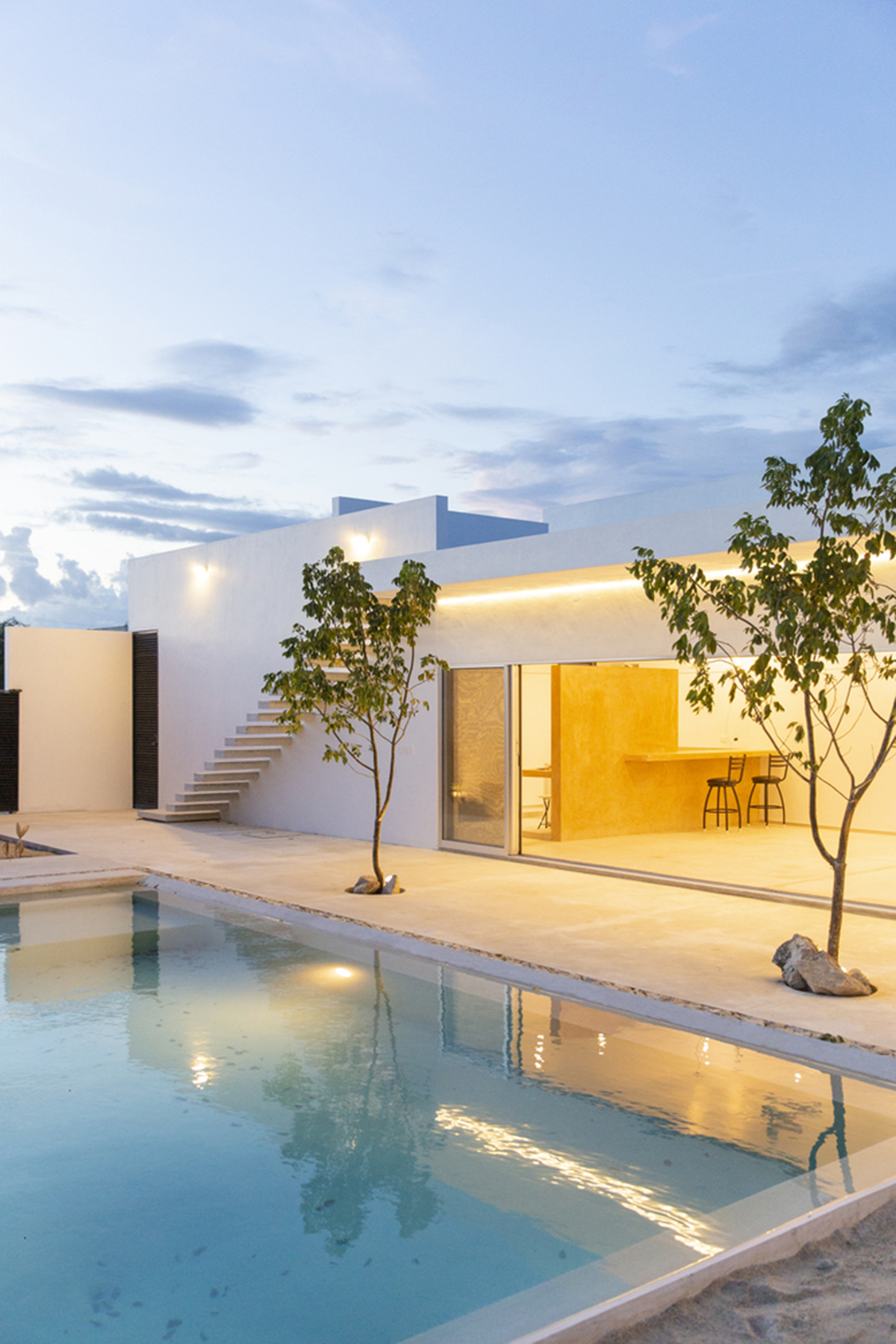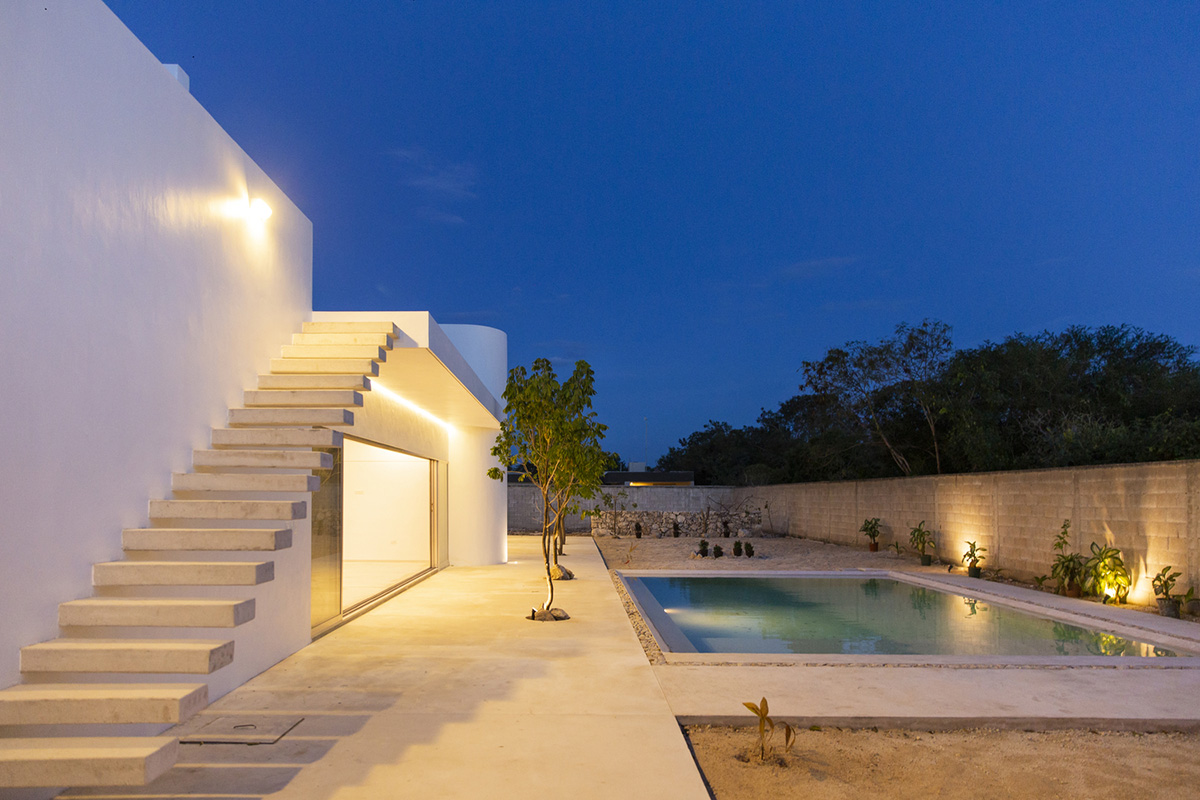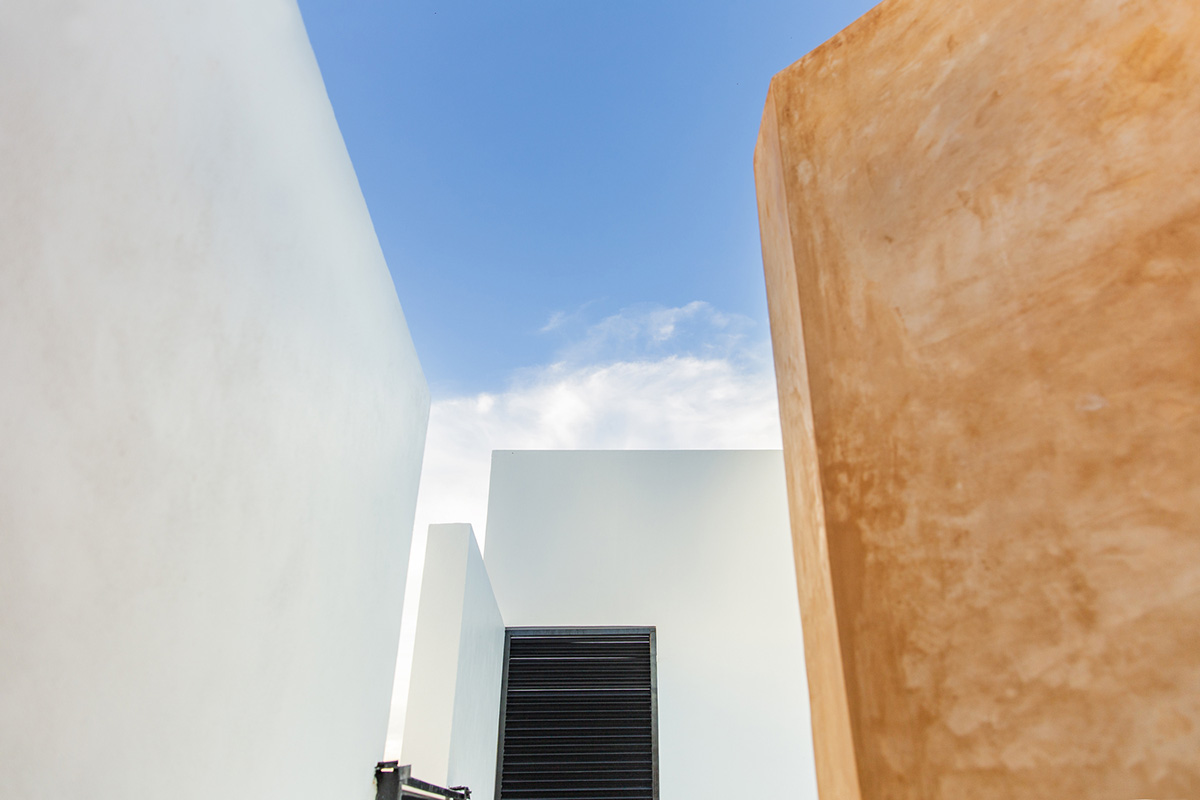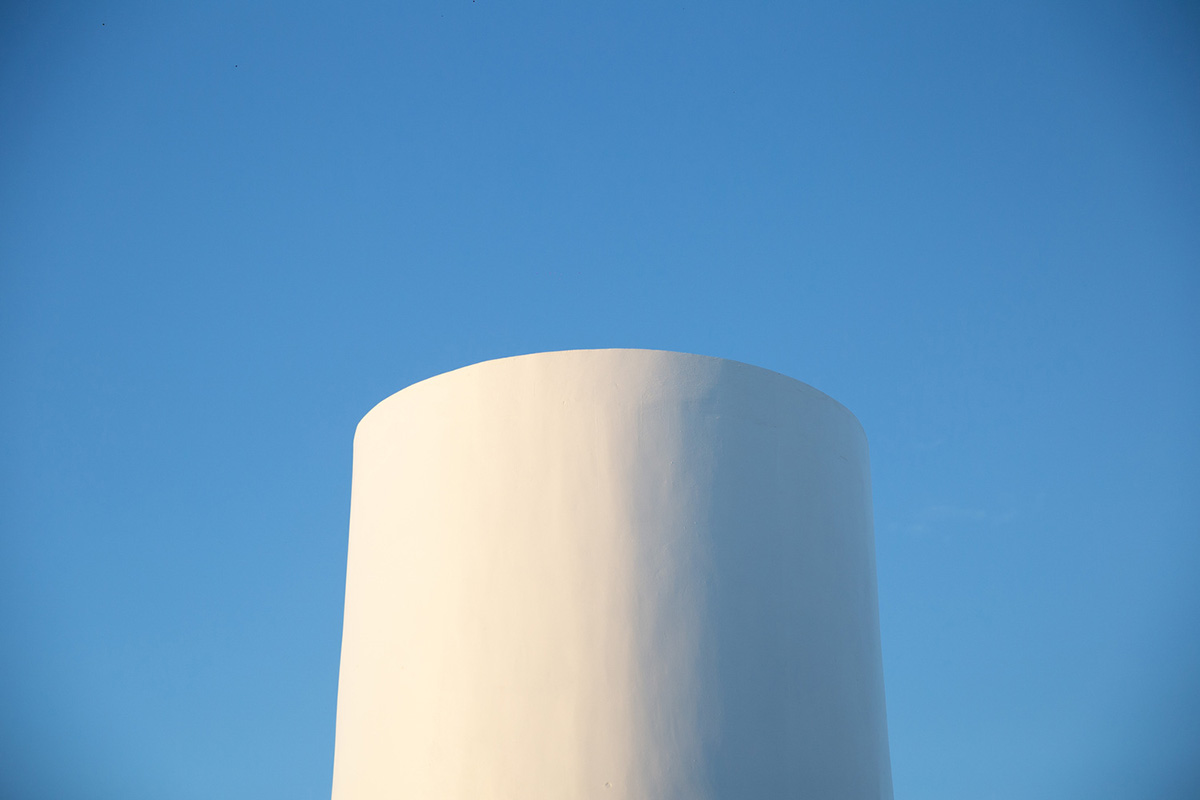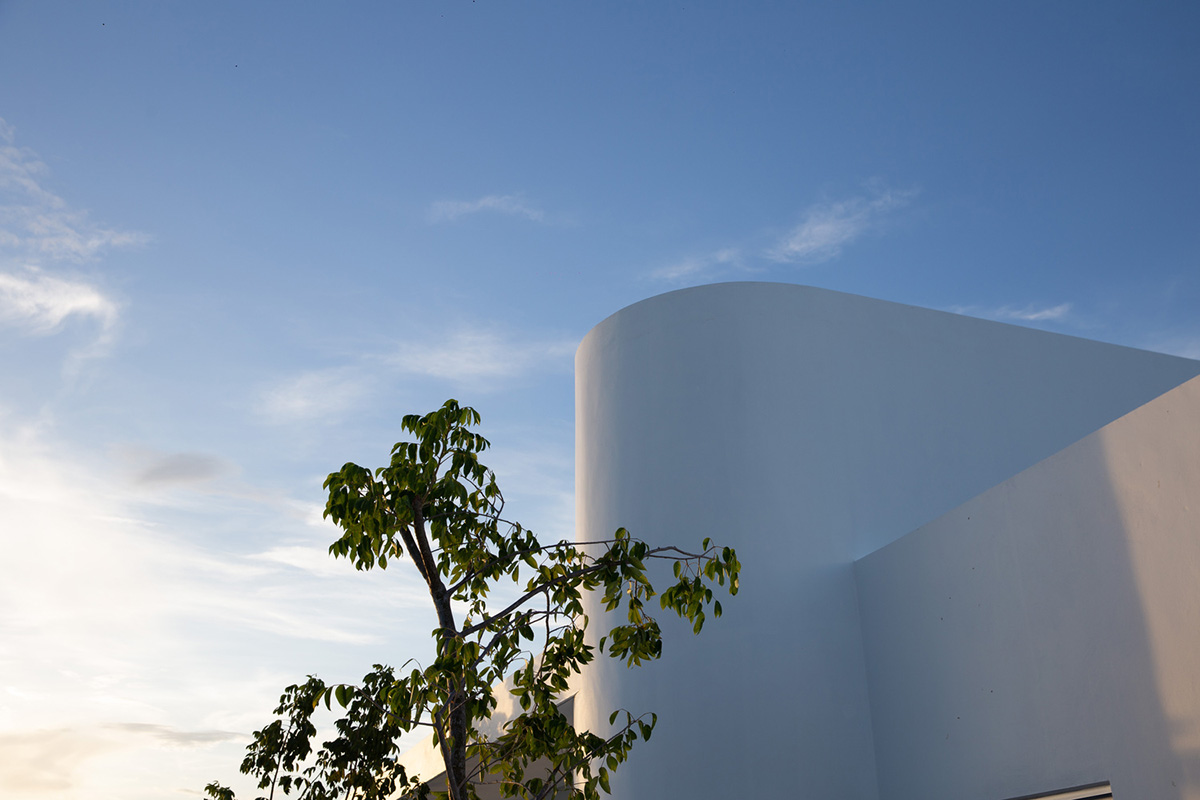 Site plan
Floor plan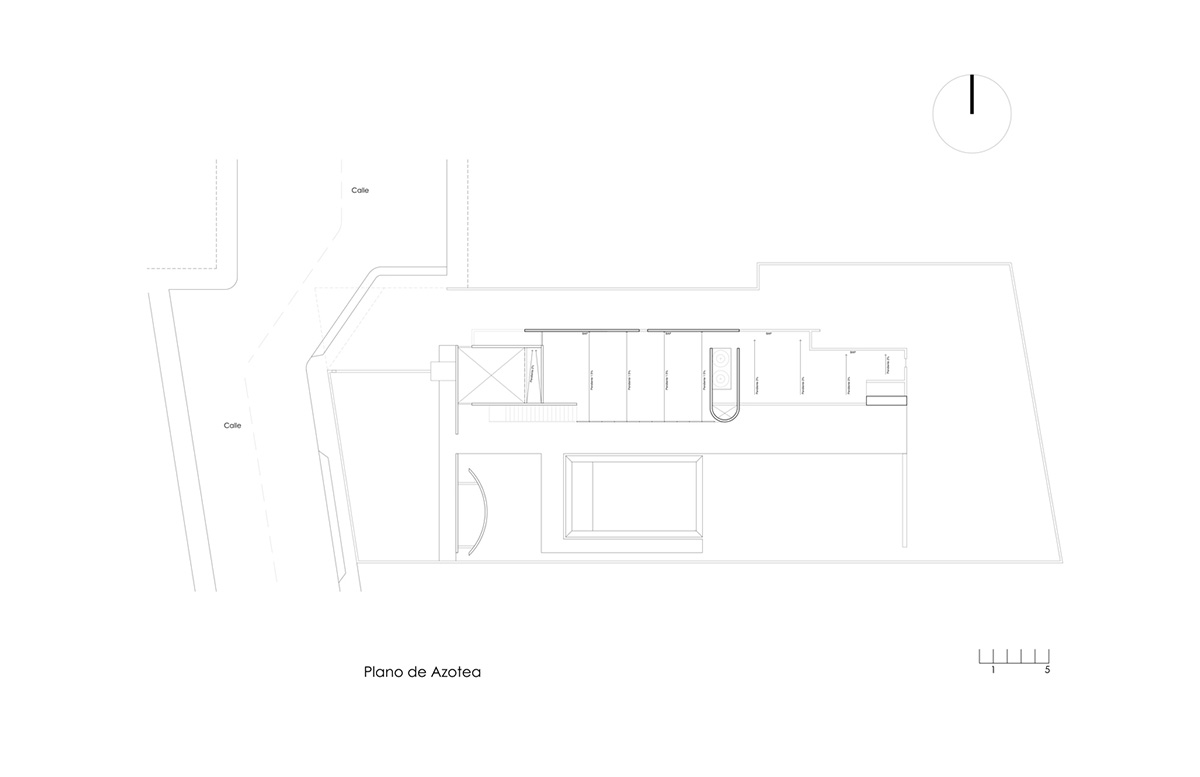 Floor plan-2
Sections
Project facts
Project name: Garrido Lizarraga Arquitectos
Location: Merida, Mexico
Design: Arq. Julio Enrique Garrido Lizarraga + Architect Alejandro Torre Espinosa
Construction: Garrido Lizarraga Arquitectos & Asociados + Atorre Architecture and Construction
Year: April 2018 to September 2018
All images © Diego Ayuso