The Niche of Lights by Murad Jamil Associates
A renowned architect Murad Jamil based in the city of Islamabad, Pakistan renovated a 35 years old house for his family's residence. The renovated home is named as the "Niche of Lights" (also called Mishkat-ul-anwar) by the architect. The concept behind the redesigning of the old structure into closely knit spaces specially designed for his own family was actually taken from some verses of the holy Quran. The architect tried to establish a connection with the Divine Being through the design of his very own residence.
The distinguished design inspiration was generated by interpretation of the Quranic verses done by a famous philosopher "Imam Al Ghazali". As the Architect Murad Jamil explains the design inspiration lead him to conclude the design with the following five design features: Niche, Glass, Lamp, Tree and Oil.
According to the architect Murad Jamil's interpretation, the site played the role of a niche thus holding the house, glass that symbolized the visual continuity and self reflection, the house was thought to portray the lamp held by the niche(the site), the tree that symbolized the pragmatic attributes and a lamp that symbolized the righteousness that spreads and influences.
Spacial Planning
One can feel the simplistic nature and warmth of the house while standing on the entrance. The front veranda and terraces located on all corners of the house intermediate between the outside and inside of the house. The spaces are organized along the cardinal axis such that the interconnection of the built spaces provides one with ample introspective spaces. There is a naturally divided order in the planning layout of the house. The ground floor has a smooth entrance that leads to a drawing room, living room, dining room, kitchen and two bedrooms while the first floor has three bedrooms, a kitchen and a sitting area.
Interior
The interior of the house has also been connected visually by giving the same color to all the walls and indicating the change in space through the color and texture of the floor. The glass doors play a vital role in enhancing the visual connection of the spaces. The overall interior gives a feeling of warmth and has a welcoming ambiance.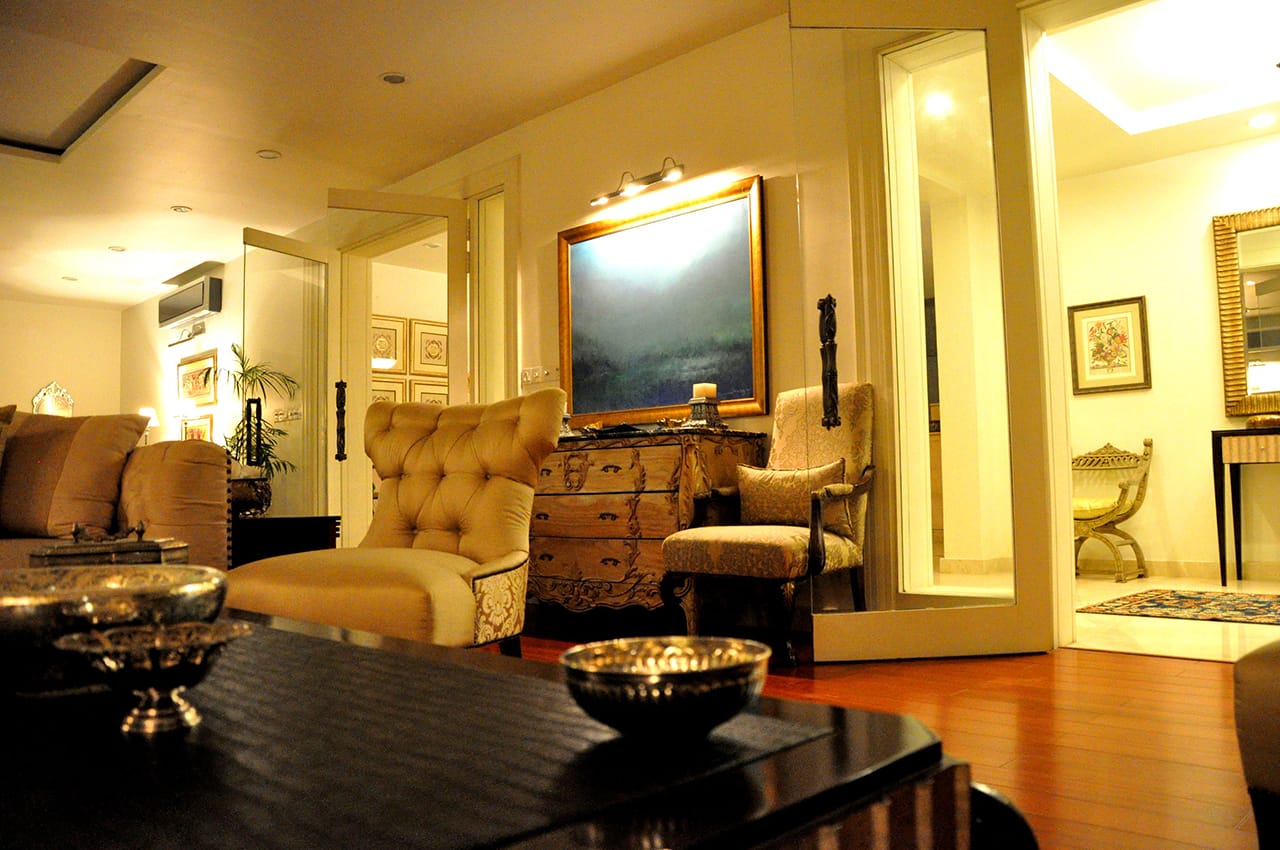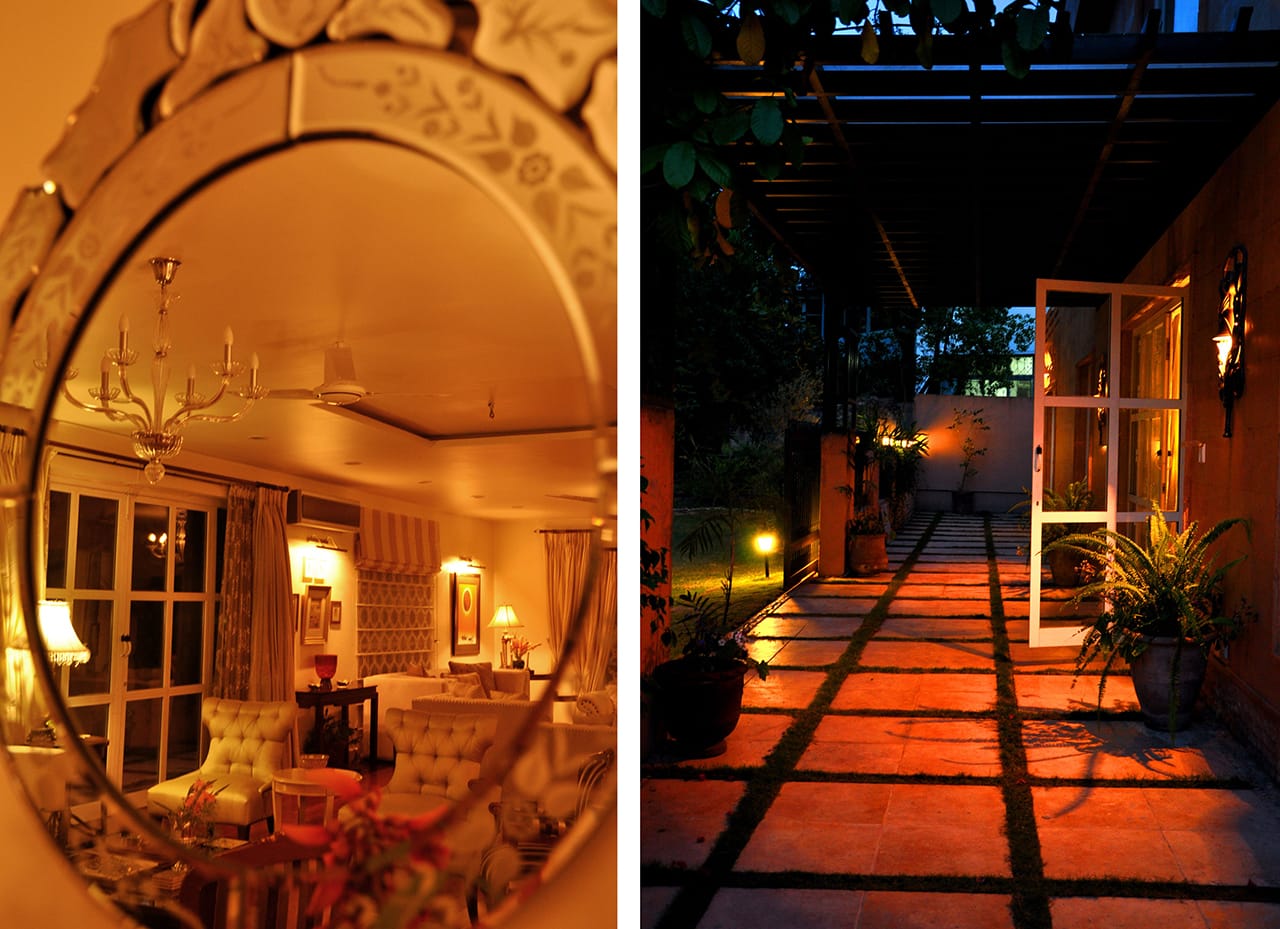 Exterior
The varying shades of the sanguine colored limestone on the outside indicate the change in time, thus sticking to the architect's original concept. The skin of the house has merged well with the surrounding landscape over time. Pergolas and trellises interject the solid mass of the building to maintain a continuity in the exterior facade while bringing privacy and shade to the interior spaces. The house has a large green area with carefully chosen vegetation that makes the space even more tranquil and beautiful.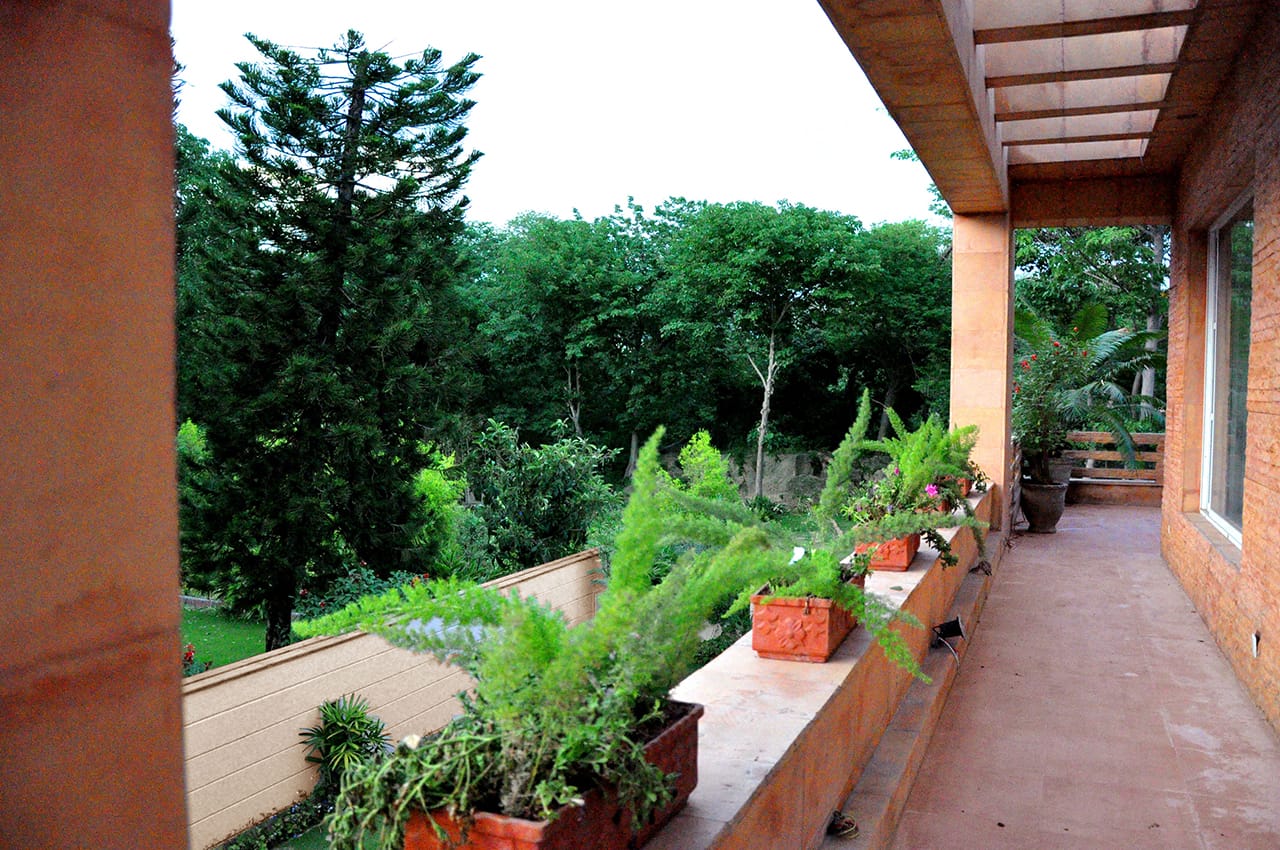 Project facts
Consultants/Architects: Murad Jamil Associates.
Project Architect: Murad Jamil.
Renovated/Redesigned: 2010
Location: Islamabad.
Program: Private House.
Stories: 2
Status: Completed.
All images courtesy of Murad Jamil Associates.
> via Murad Jamil Associates