UrbanCampsite Amsterdam offers a variety of artistic installations and a new home for sleeping
Solid Family: In continuation of UCA 2013, Boomhuttenfest wants to expand their Icosahedron figure. By connecting an additional room to the Icosa through a tunnel or corridor the object offers accommodation for up to four people.
all images courtesy of UrbanCampsite Amsterdam
UrbanCampsite Amsterdam is a publicly accessible open-air exhibition of artworks in an unlikely place in Amsterdam. The exceptionality of these artworks is the fact that they can serve as accomodation, whereby the exhibition acts as a temporary campsite at the same time. The arrangement of the artworks in a special location of Amsterdam such as this underused area offers the visitors a different view of the city and the place itself. Where nothing has been before, art and life suddenly bloom. UrbanCampsite Amsterdam shows that even the most remote place can receive an exciting dimension. All installations can be found on our homepage.Reservations are made via airbnb.
UrbanCampsiteAmsterdam brings a broad public into contact with contemporary art and shows this art's potency to transform a location. This transformations revolves both around the visitors' experience and the physical location.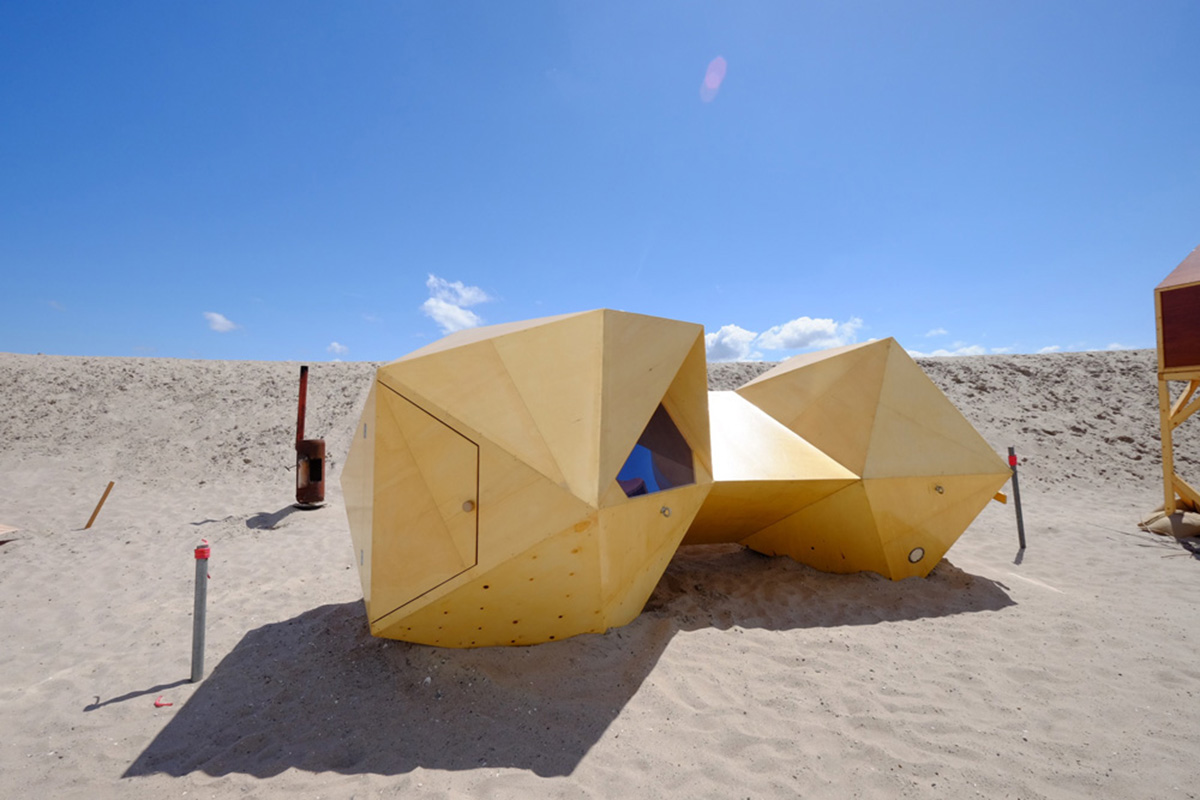 Besides from being an exhibition and temporary settlement UrbanCampsiteAmsterdam is also a gathering place for local residents, tourists, architects, artists and kids. With a lively framework programme the site is always lively and active. In various workshops visitors are encouraged to actively participate in the appropriation and transformation of this place. Different performances aim to continually attract new groups to grace UrbanCampsite with their visit.
Upside down you turn me: This survival capsule has landed on the endless sand plains of IJburg. Lying inside you can look left and right and also up and down through hemispherical windows. You can sit outside, sheltered from the rain below the object. Thus, there are two rooms: inside the capsule, for resting and sleeping, and beneath the capsule one can sit and dream oneself beyond the horizon.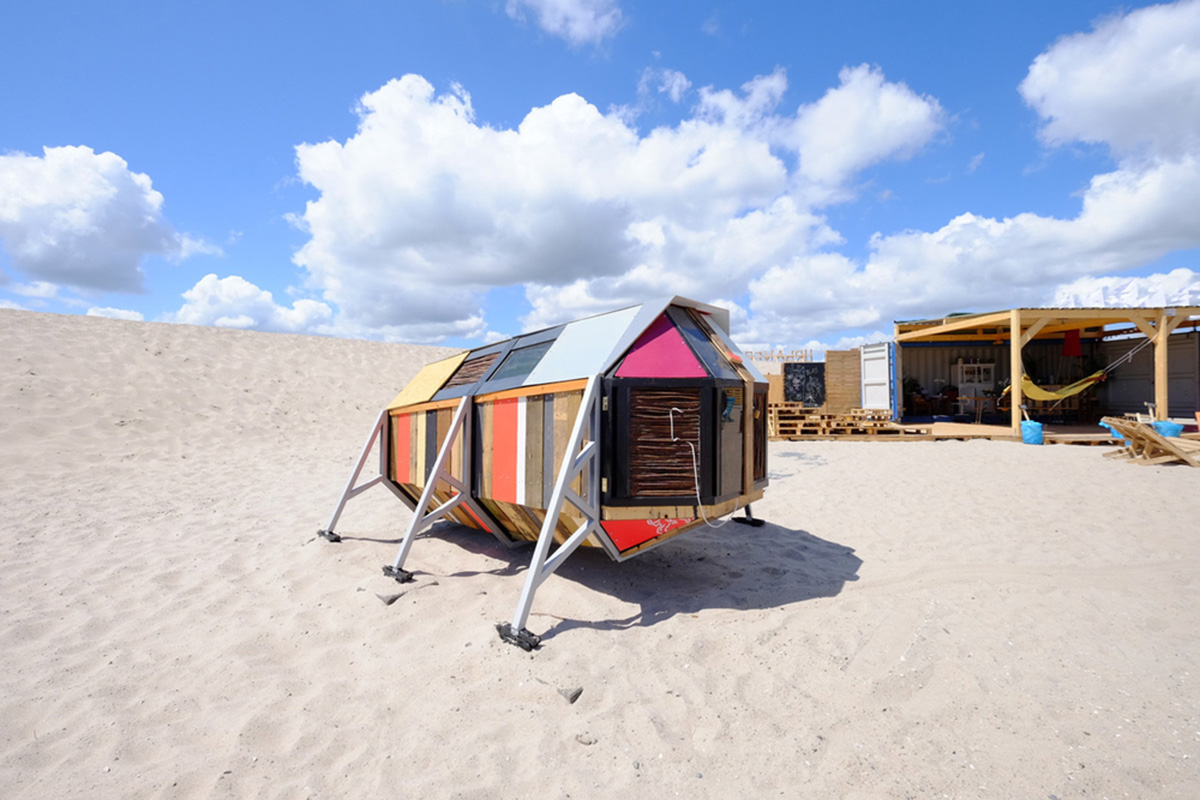 Bedbug: The object we want to create lives as a nomad: it adapts to its surroundings but is completely mobile. In the case of UrbanCampsite, there is not much to see in terms of natural environment: wind, water and sand. Natural elements, with which the objects coalesces and thereby amplifies itself.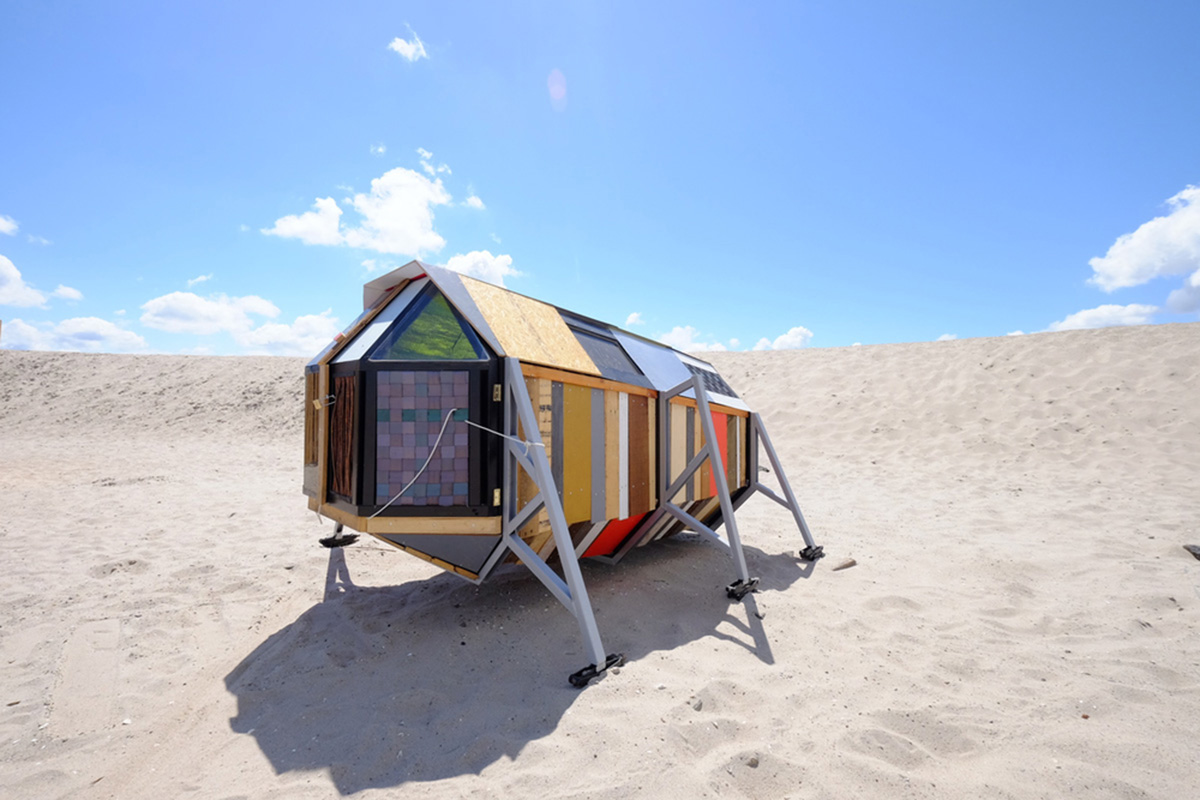 Superfire Camp: Embrace the warmth with The SUPERFIRE, a 2.0 fireplace that heats up your camp. Start a great fire and the warmth wil flow trough your very own rounded red lounge by an ingenious system. Not only your front heats up by the fire, but the entire seat slowly warms your body completely. And that's not all: keep the fire kicking and the hot-tub we have dug in for you gets warmer and nicer. After this experience you just chillout at the fire for a little while longer and then retreat in your cabin with satisfaction. The cabin seems to be an old sea beacon but she shines on the inside. Here an intimate round bed awaits you. The SUPERFIRE is a concept in continuous development. This summer we will also prototype extracting electrical power from fire!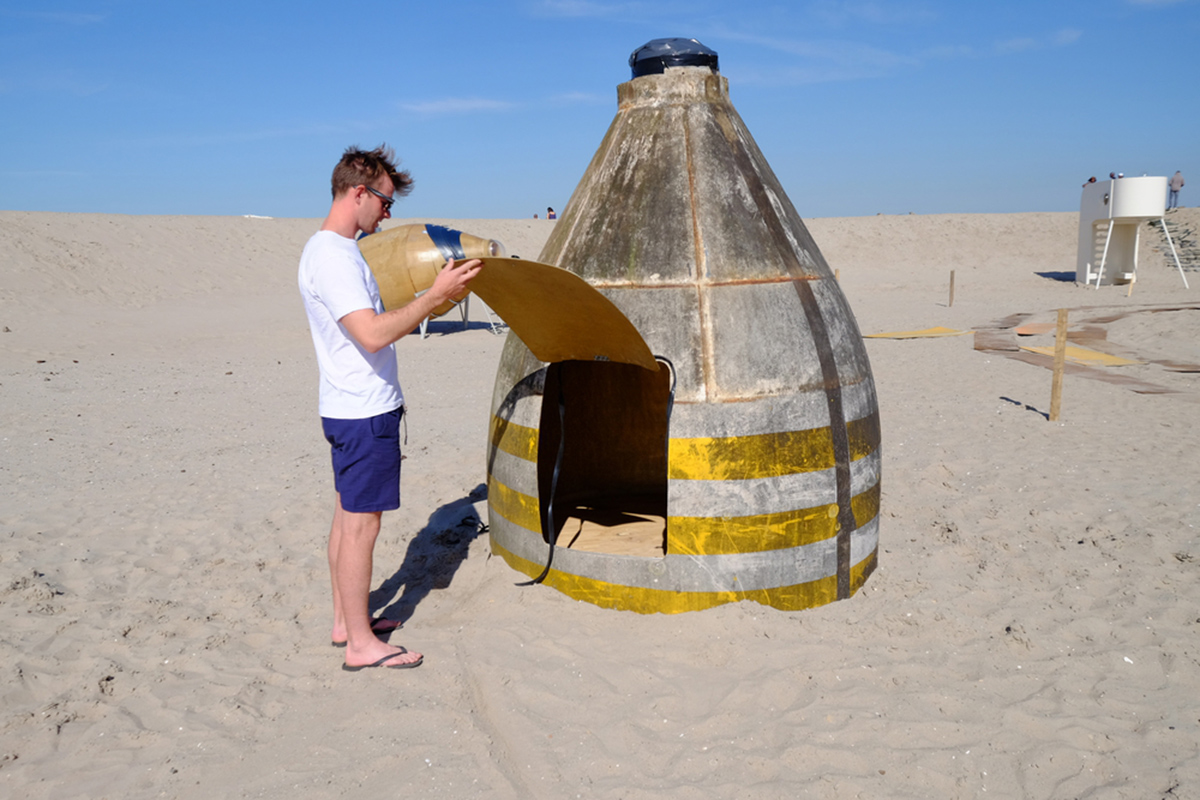 Val Ross: The basis of Mud Projects is to breathe new life into old, discarded objects. "To draw inspiration from avaliable objects and materials and thus be guided towards new forms and insights. It is important to study the form of the existing object and to let it speak to you in order to transform the object to subjugate the relation to its original purpose." says Boris Duijneveld from Mud Projects.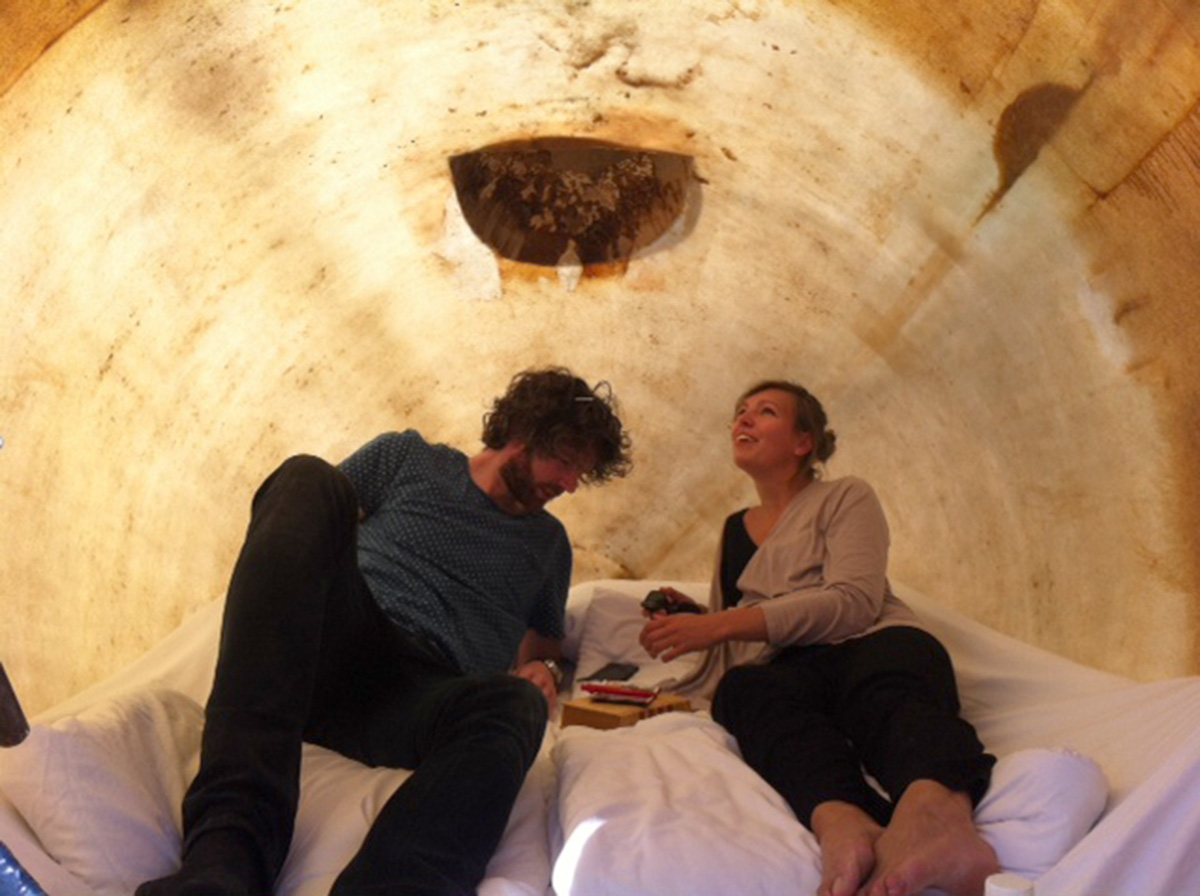 > via urbancampsiteamsterdam.com/en/