Swiss Radio Television by JDS Architects
JDS Architects participated in the bid to design the Swiss Radio & Television Headquarters in Lausanne, right next to one of our favorite building, the Rolex Center designed by SANAA.
Unfortunately JDS Architects didn't make it into the final 8 to go on and compete for the job. You're invited to find out the very basic concept we put together to address this multi-program project.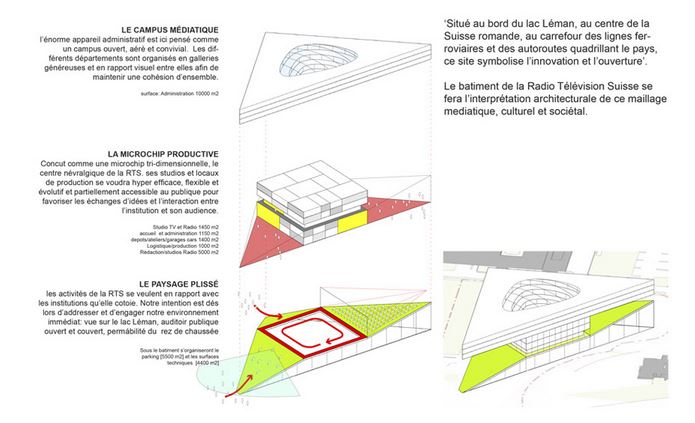 Congratulations to the selected 8 teams, Lacaton et Vassal, Bernard Tschumi, EM2N, dl-a, OFFICE, Mangado y Asociados SL, Diller & Scofidio + Renfro, Aeby Perneger et Associés SA, that will now compete for the honour to build this prestigious project!
> via JDS Architects