Sponsored Content
Juliana Daidone brings Miami's vibrant scene to apartment interior on South Beach
Entrepreneur and designer Juliana Daidone has brought Miami's rich and vibrant scene to an apartment interior on Miami's South Beach, United States.
This building was designed by renowned architect Allison Spear as two interconnected structures, providing corner exposures, cross ventilation, and captivating views in almost every apartment.
Serving as the centerpiece of Spear's design, a sculptural covered driveway frames the magnificent entrance and extends along the lobby's axis, connecting its front to a veranda that overlooks the water.
Each building was meticulously crafted to optimize views, minimize scale, and create a striking contrast to the towering structures that now define South Beach.
This was the blank canvas that designer Juliana Daidone had to work with for this unit's project: honoring the lines set by Allison and ensuring that the apartment's view remained the focal point.
To truly capture the essence of Miami's rich history and showcase its vibrant scenery, Juliana drew inspiration from the city's pastel colors that evoke memories of its charming old town.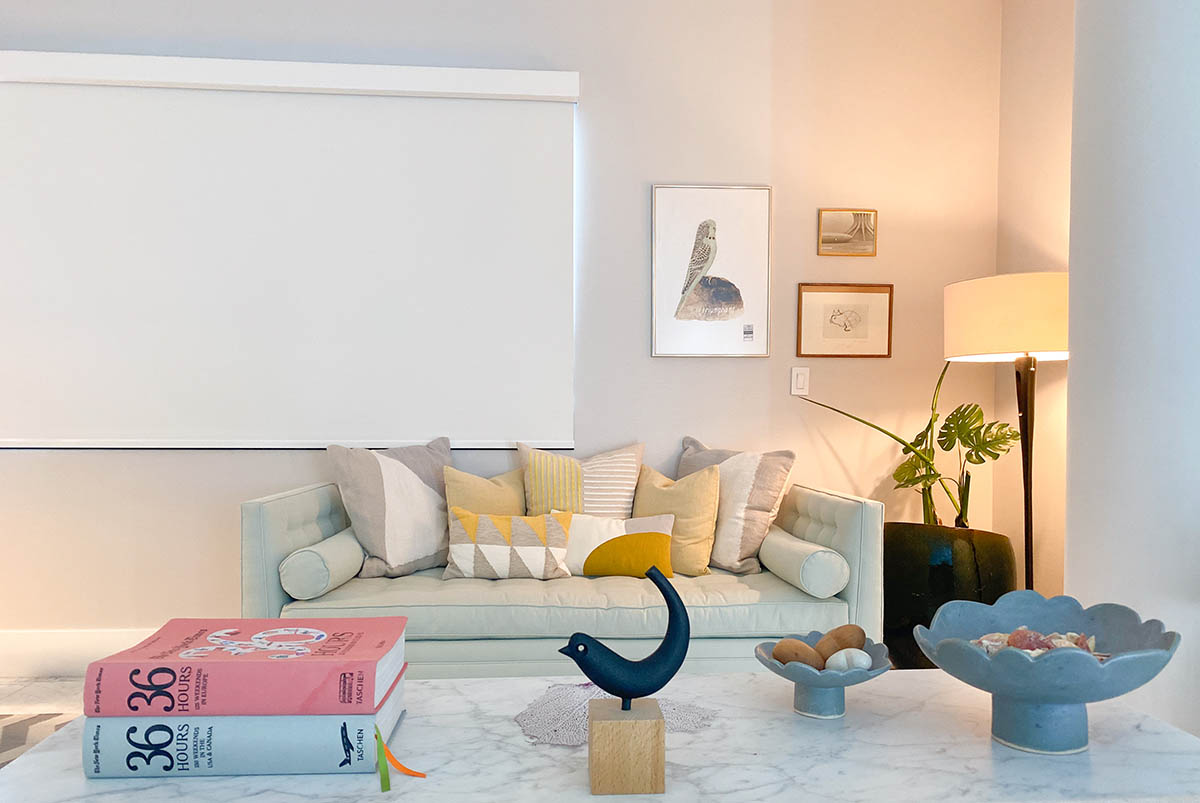 Blue footed ceramic bowls by Brazilian artist and ceramist Valeria Gonçalves preserve souvenirs from the beach collected by the owners
In this project, the designer intentionally refrained from using vibrant colors to maintain the emphasis on the awe-inspiring sea view. The decision to acquire this property was motivated by the serenity that this view provides.
Bowls and vase by artist and ceramist Valeria Gonçalves with sgrafitto technique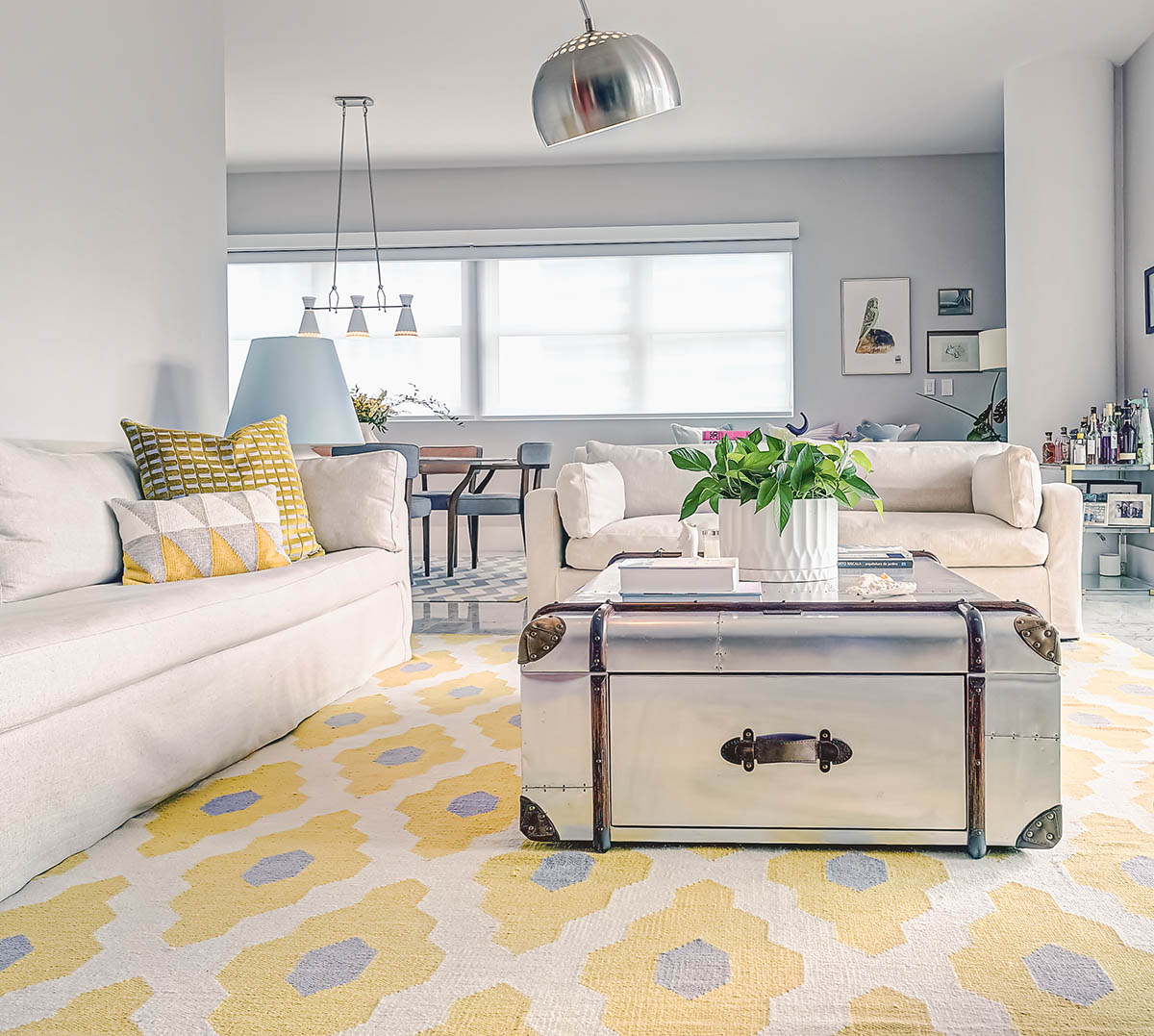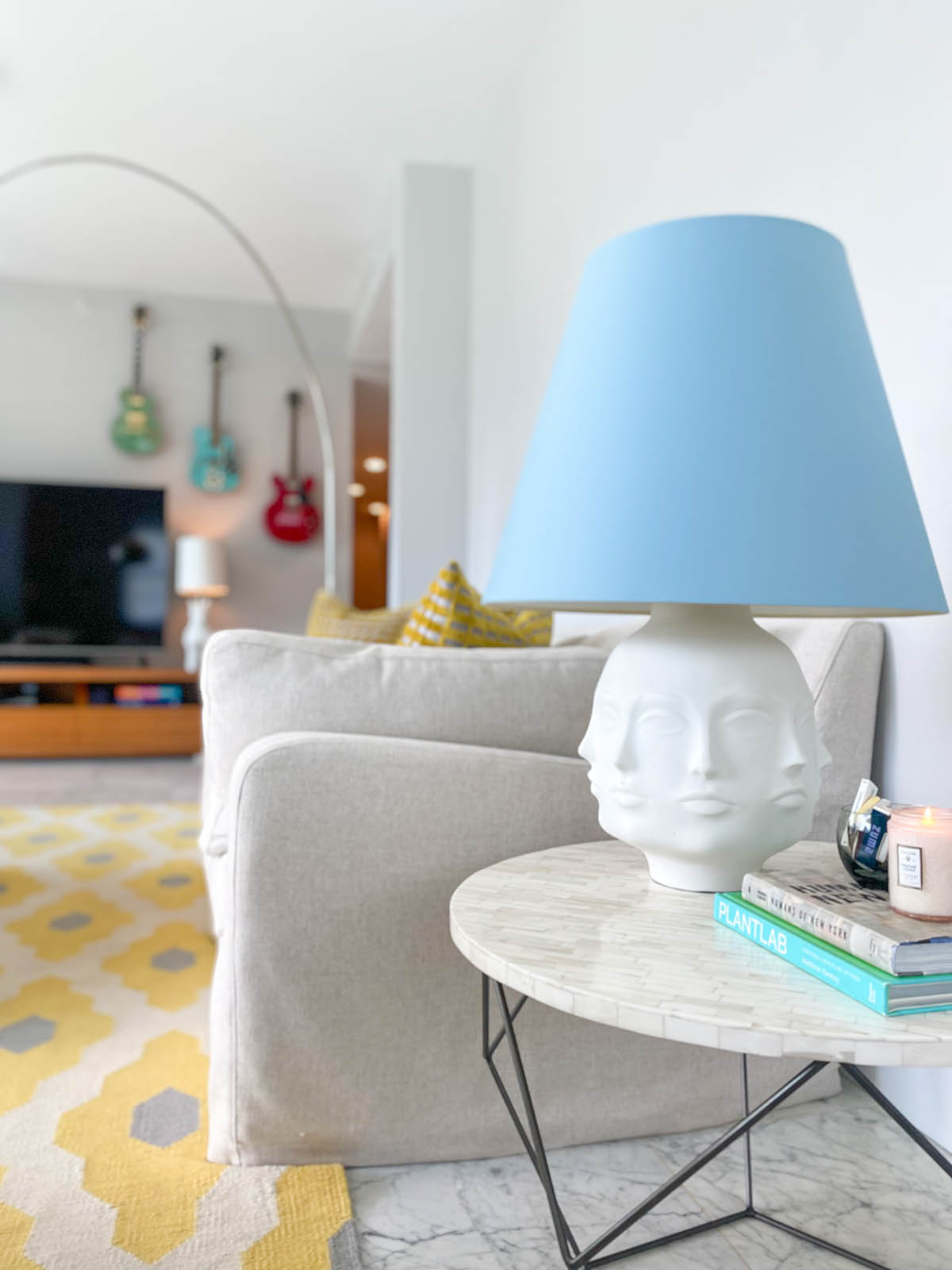 Handmade Imbuia wood table, called Galuchat Table, with a stingray leather top designed by Juliana Daidone
Daidone created a hand-made table that combines sophistication and natural feeling.
Inspired by nature, the table, described as "a handmade masterpiece", was made of a combination of the rich, dark Imbuia wood and the sleek stingray leather.
Ceramic bowls by Brazilian artist and ceramist Valeria Gonçalves. Image © Juliana Daidone
Juliana Daidone has interior design store, called SaLA Design, in which she intends to bring together individuals with art.
Her brand aims to bridge the gap between art and consumers, while also promoting emerging artists and designers, and emphasizing the importance of design in everyday life.
Top image in the article © Juliana Daidone.
All images © Edgar Alexander unless otherwise stated.
> via Juliana Daidone