Blancostudio wraps pottery shop with rammed-earth walls with zen garden in Ubud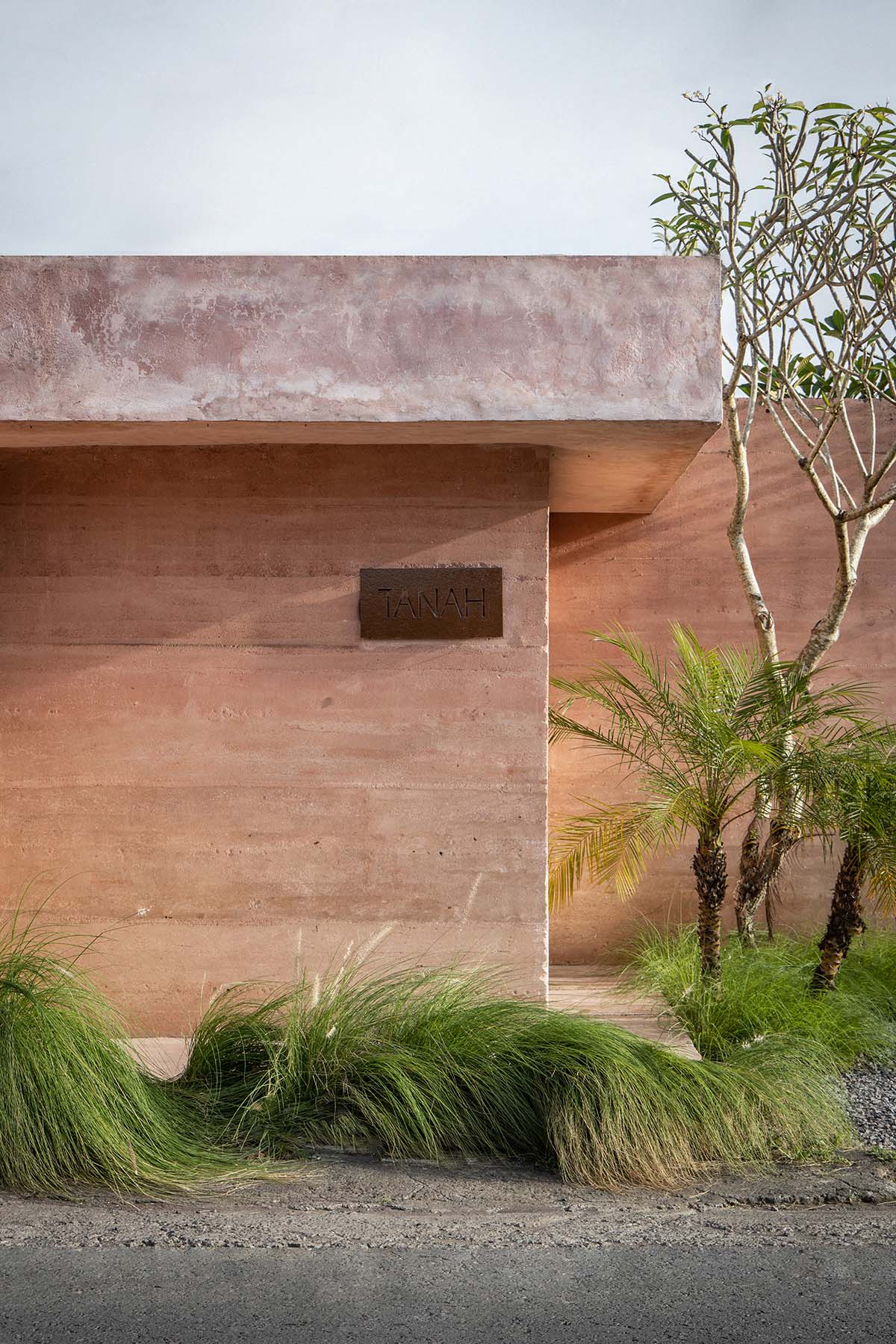 Blancostudio has wrapped a pottery shop with rammed-earth walls to represent hand made ceramic tablewares inside a minimalist building.
Named Tanah Pottery, the 35-square-metre building is located in Ubud, Bali, Indonesia and designed together with Bali Landscape Company, offering a seating and a zen garden with a piece of calmness.
Drawn in a simplest layout, the building was envisioned as an artisan studio that specializes in custom hand made ceramic tableware.
The goal of the project was to reflect their first pottery shop that aimed to capture essence of their stoneware that is 100 per cent handmade.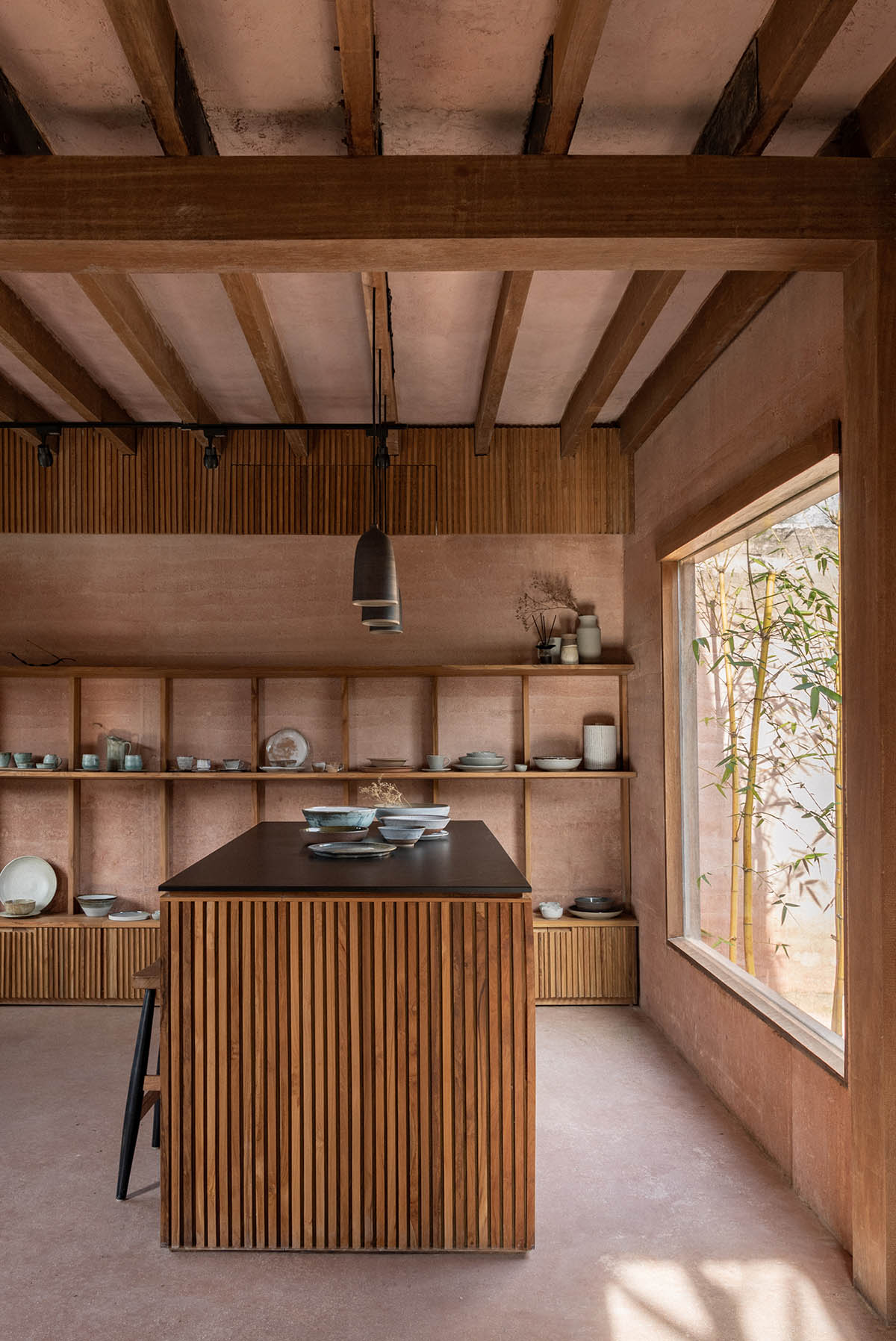 "Tanah meaning "earth" in Indonesian, we wanted to tell their story by building the entire shop out of earth," said Blancostudio, led by Balinese architect and designer Conchita Blanco.
The walls of the shop is the protagonasit of the project in which the walls were made of rammed earth. According to the studio, "the rammed earth has been mixed with their very own leftover crushed terracotta tiles that results in the pinkish color toned walls and texture on the wall."
The floors and ceiling were both made of limestone mixed with iron oxide to create the same hue to the walls. Holding the roof are solid wooden merbau beams that are exposed.
Inside, when a customer enters in, the customers are welcomed by a minimalist environment that features their latest ceramic collection, seating and a zen garden. Wooden seating and shelves move within the integrity of the space.
Floor plan
Section
Section
Elevation
Blancostudio was founded in 2020 by Conchita Blanco, a Balinese architect and designer. Conchita's approach in design has always been focused on incorporating natural materials, with a strong emphasis on simplicity and bespoke details.
Project facts
Project name: Tanah Pottery
Architects: Blancostudio
Location: Ubud, Bali, Indonesia
Size: 35m2
Date of Completion: April 2023
Landscape Design: Bali Landscape Company
All images © Indra Wiras.
All drawings © Blancostudio.
> via Blancostudio