There are only 2 days left to enter WA Awards 45th Cycle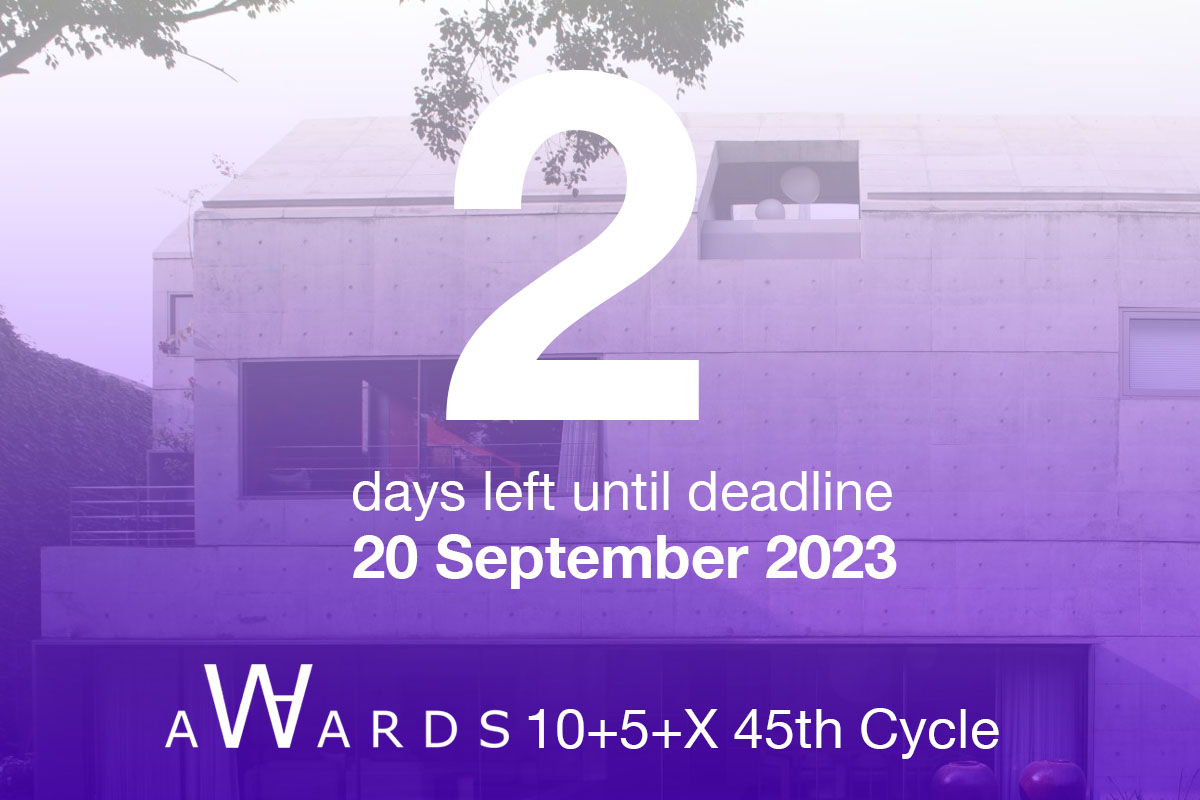 You have only two days to complete your entry for the WA Awards 10+5+X 45th Cycle!
Entries close at midnight 23:59 GMT +0 on Wednesday 20 September. So it's time to finalise your entries as early as possible for the prestigious and acclaimed WA Awards.
WA Awards 10+5+X is accepting entries from architects, architecture offices, interior designers, interior design offices, architecture and interior design students from all around the world.
WA Awards' entry procedure is very simple, you can create an account on our sign up page (if you are not a WAC member), or if you're a member already, you can sign in from here, upload your project and participate.
Can I complete everything in 48 hours to submit my entry?
Yes. It's very simple. All you need to do is to prepare a text and images of your project. Prepare your project description exceeding 1500 characters (with spaces), including technical data and project team. Upload a selection of 10 images (for Associate Members), 20 images (for Professional Members), plus with an attractive hero image.
Save your project, review it, and click on the Participate Now button! You can pay for your entry by your credit card in the payment stage.
When you submit your project, you will see a submission label on your project page, and you will receive a payment receipt to your registered email.
Can I send multiple entries within this time?
Yes, you can send multiple entries within 48 hours. Once you've prepared your projects on your page, it can take approximately 30-40 minutes to send multiple projects with payment.
Enter WA Awards today
Hurry up! Entries close at midnight 23:59 GMT +0 on Wednesday 20 September. To see our visual guidance about WA Awards, visit our How To Participate page.
If you have further questions, you can contact the WAC editorial team at [email protected].
Top image in the poster: Matra's Prism House in India won the WA Awards in the 44th Cycle in the Architecture/Realised category. Image © Mayank Sharma.