324PRAXIS creates "inviting and flexible façade" for a hotel in Vietnam
Vietnamese architecture firm 324PRAXIS has created an "inviting and flexible façade" for a hotel in Nha Trang, Vietnam.
Named Sep'on Heartfulness Centre, the 600-square-metre hotel draws an intriguing profile with its skinny structure and tiny balconies atttached on the corners.
The building is located in the vibrant city of Nha Trang, where the atmosphere intertwines a bustling tourist hub with the essence of local life, our building stands as a testament to the symbiosis of these influences.
The studio adopted simplicty in the design of of the project, delivering unpretentious lifestyle.
The design philosophy is centered around crafting a hotel that embodies this notion entirely.
In response to the desire for a space where visitors can immerse themselves in serenity and gain insight into the diverse local culture, 324PRAXIS has created a place that encourages engagement, observation, empathy, and a deep appreciation for native ways of life.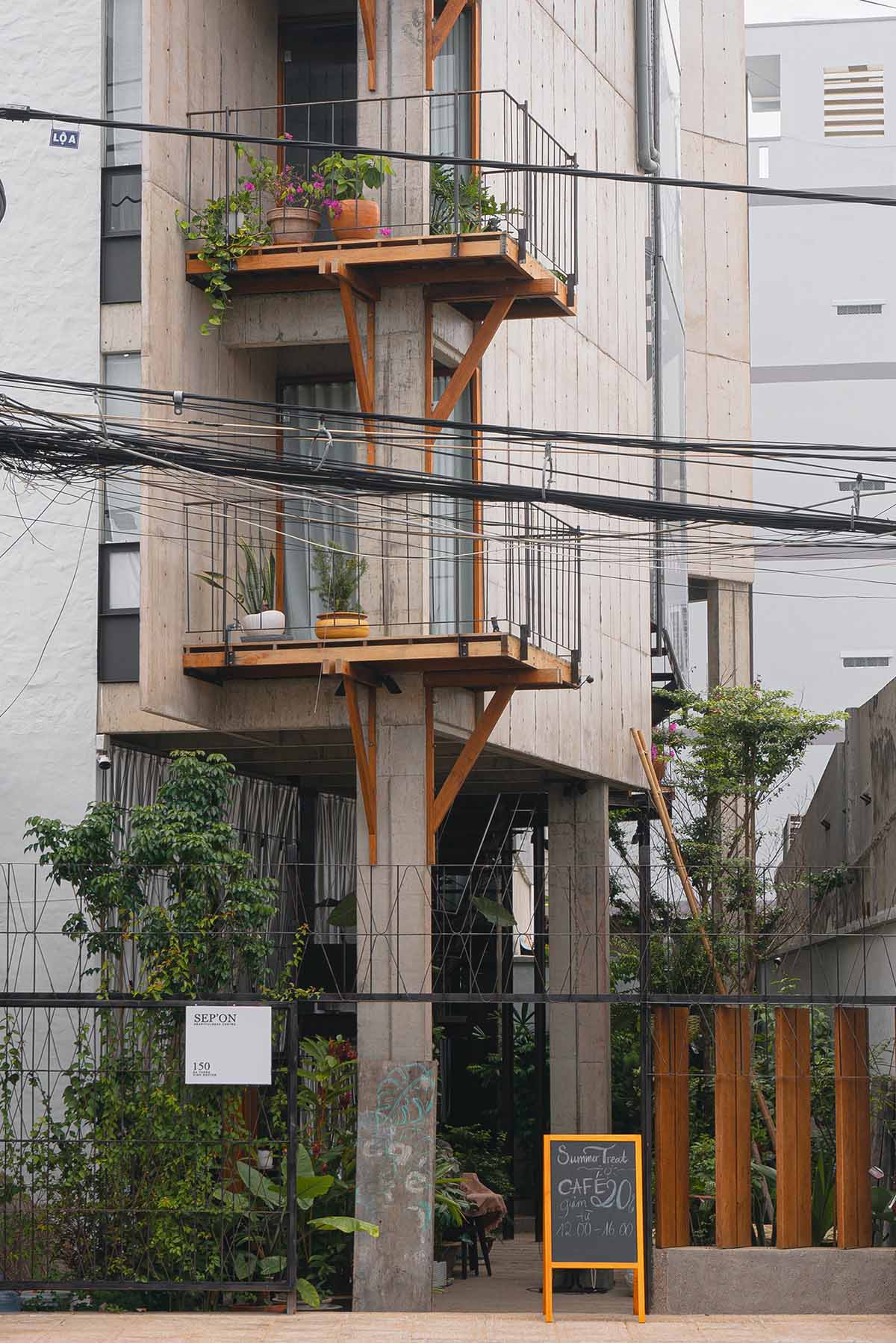 "Here, doors are opened not only by demand but by the gradual realization that humans must learn to adapt, respond, and find joy in this way of life," said the studio.
"We sought to create an inviting, flexible façade that adapts to various uses."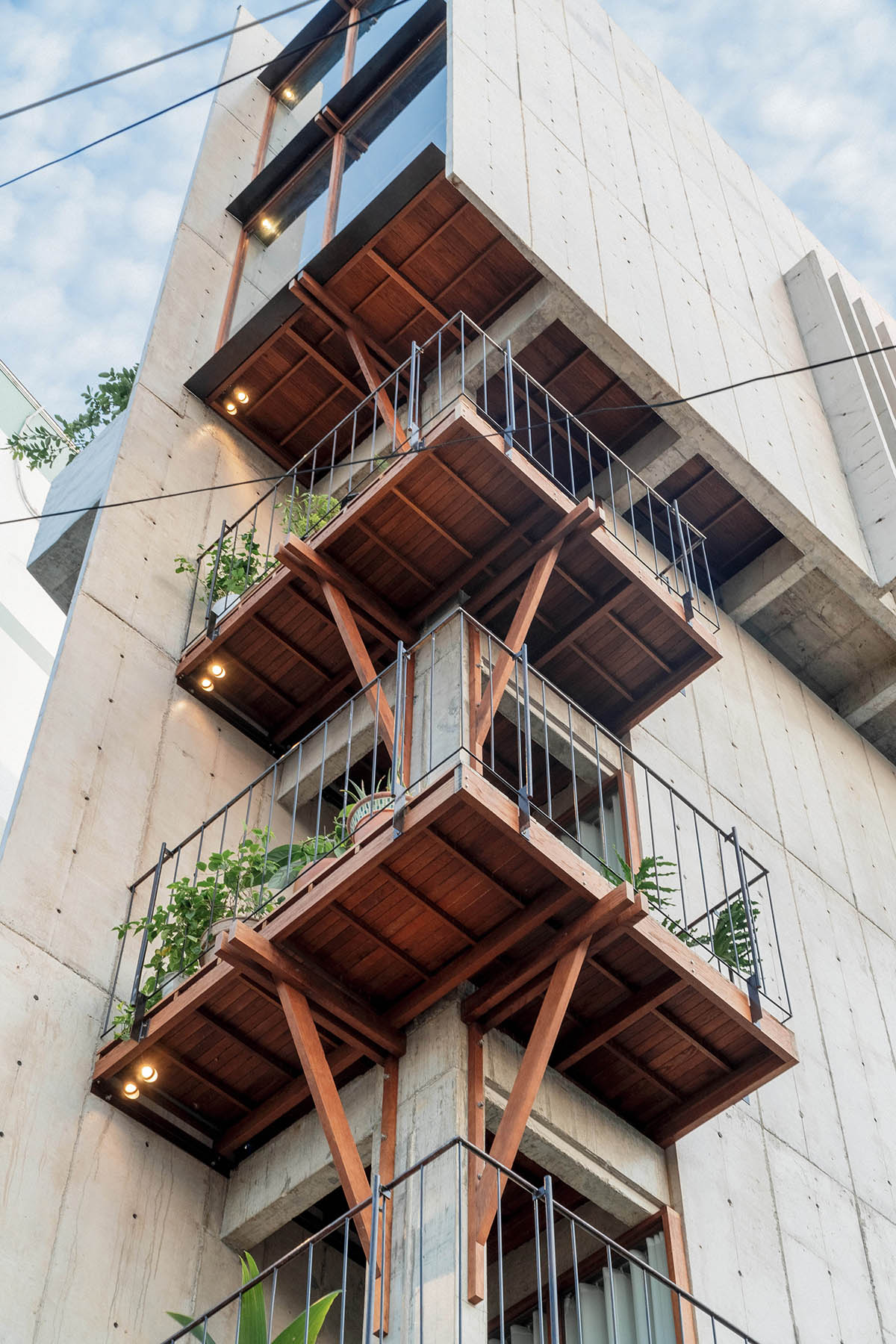 The design team wanted to extend the façade outwards into the city as the striking feature of the façade. The hotel seamlessly integrates a café and a tranquil bar accessible from the street, welcoming locals and tourists alike to partake in its offerings.
To harmonize with the surrounding landscape, the hotel encompasses a variety of spaces with vistas of mountains or sea. The hotel is divided into three volumes: five floors, three floors, and four floors—based on the condition of the land.
All these sections are designated to interact and connect through open spaces, granting views of the garden below and the sky above.
"This open space incorporates three alternating functions distributed vertically throughout the structure," said the office.
The ground floor houses a café seating area and a cozy 6-seat bar, flowing upwards to a mezzanine space dedicated to reading and relaxation, allowing guests to savor the open air and connect with the elevated surroundings.
A communal rooftop garden is placed on the third floor, presenting an ideal platform for stargazing or sunrise watching.
"Nestled within a valley formed by building blocks and shaded by higher structures, it evokes a sense of protection and intimacy," the architects added.
The design team arranges a yoga and meditation space on the fourth level, offering panoramic views of the entire complex.
The arrangement of these spaces—a continuous exterior and discrete enveloping volumes—fosters an environment where people can tangibly feel and perceive the invisible.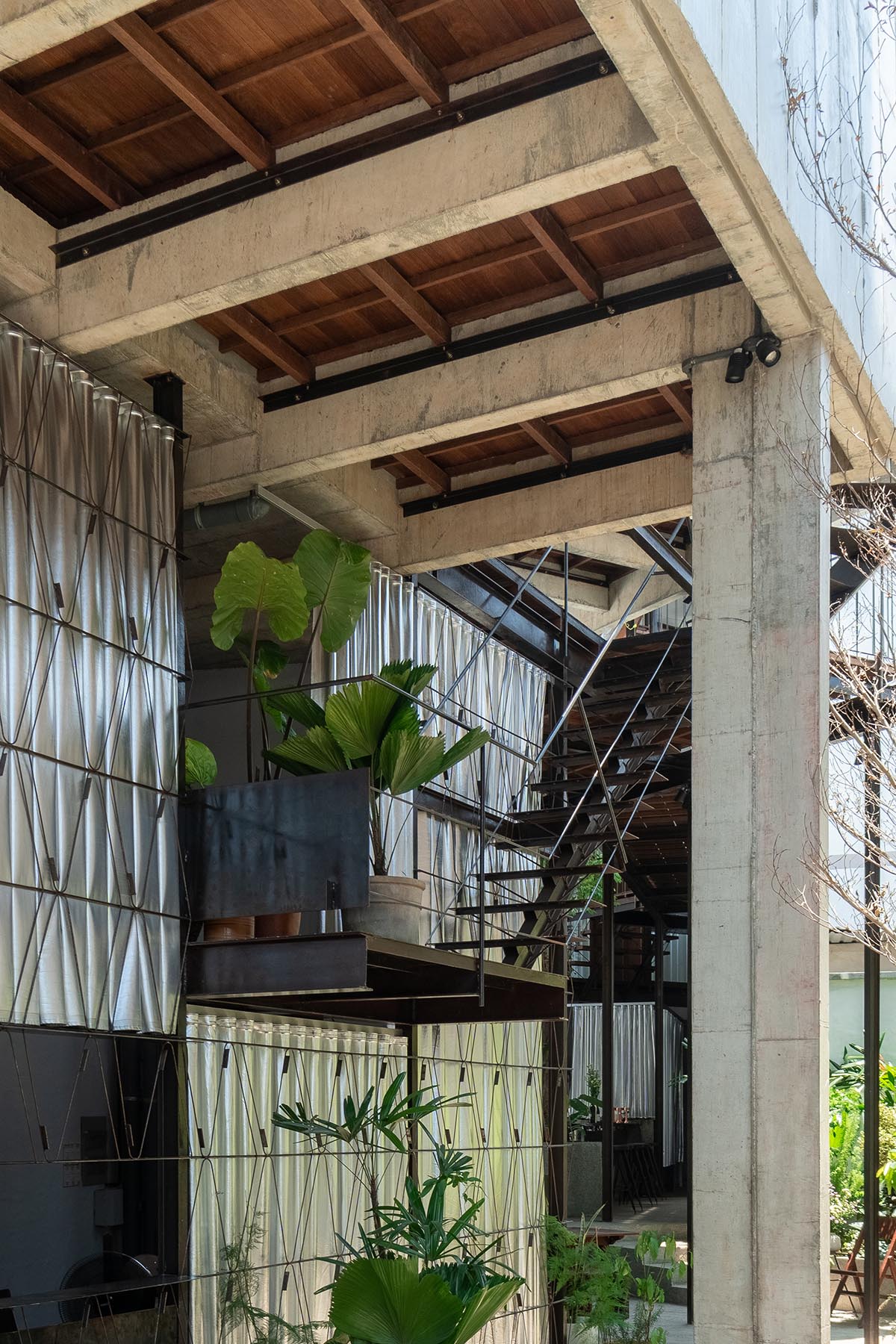 These enveloping walls provide an avenue for users to experience the transformation of emptiness into enclosed spaces that are serene and contemplative, evoking feelings of refuge and intimacy and once again rekindling our connection with nature.
The studio's vision of an outdoor sensibility serves as the cornerstone of this hotel, as they've embraced materials that facilitate openness, much like the parklands and adjacent pathways that seamlessly blend with interior spaces.
After thorough exploration of local materials that could be employed, given aesthetic and diversity constraints, the studio chose to work with washed concrete with striped patterns—a material widely utilized in parks, noted for its anti-slip qualities and color versatility achieved through adjusting aggregate ratios.
The project has cultivated a sense of "biophilia," teaching us to "sense and cherish" these empty spaces and expressions of beauty, inspiration, enchantment, tranquility, stillness, and intimacy.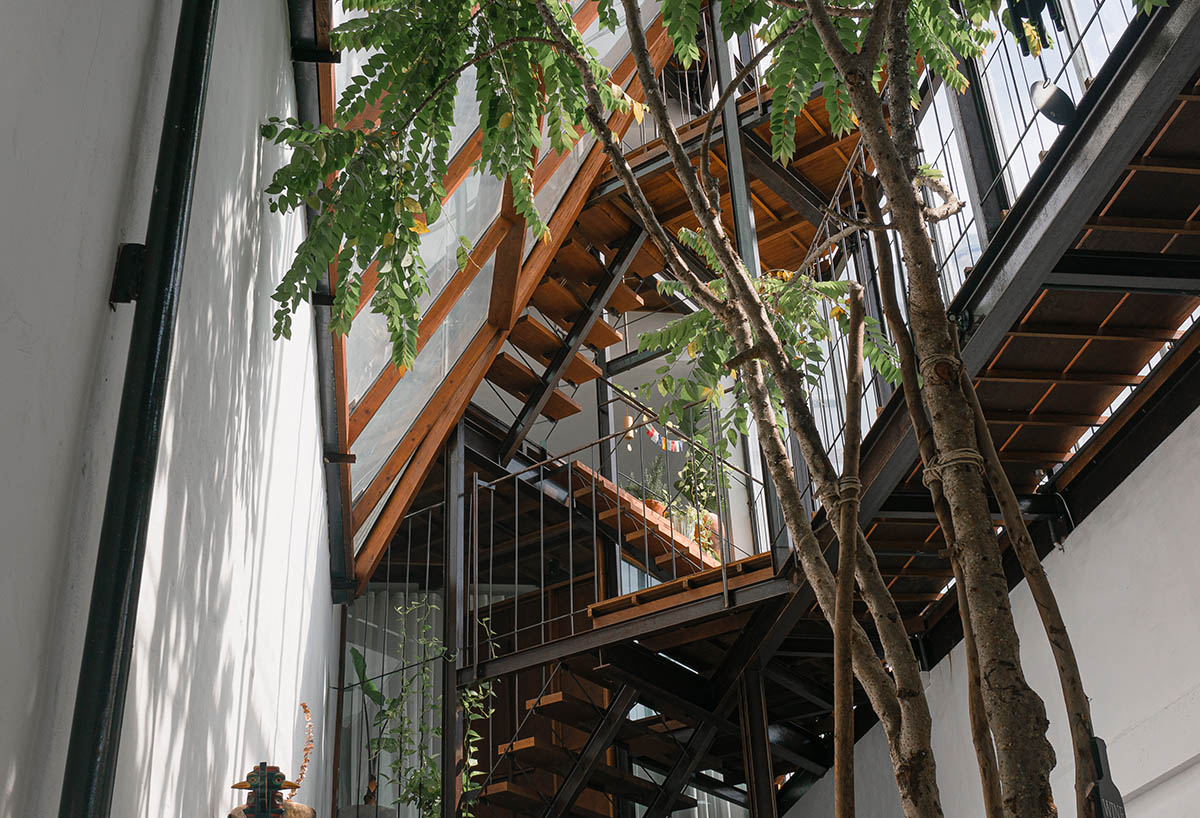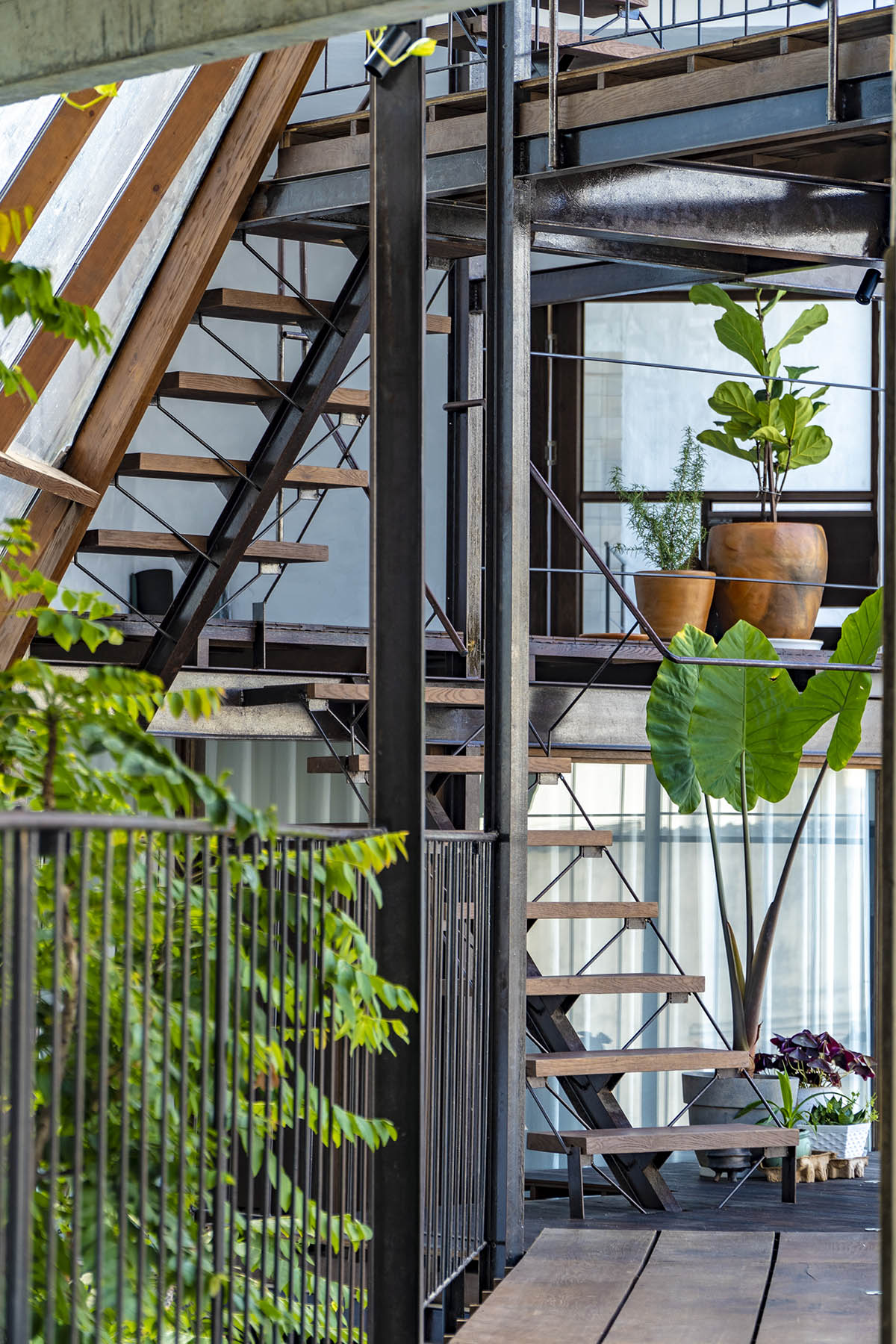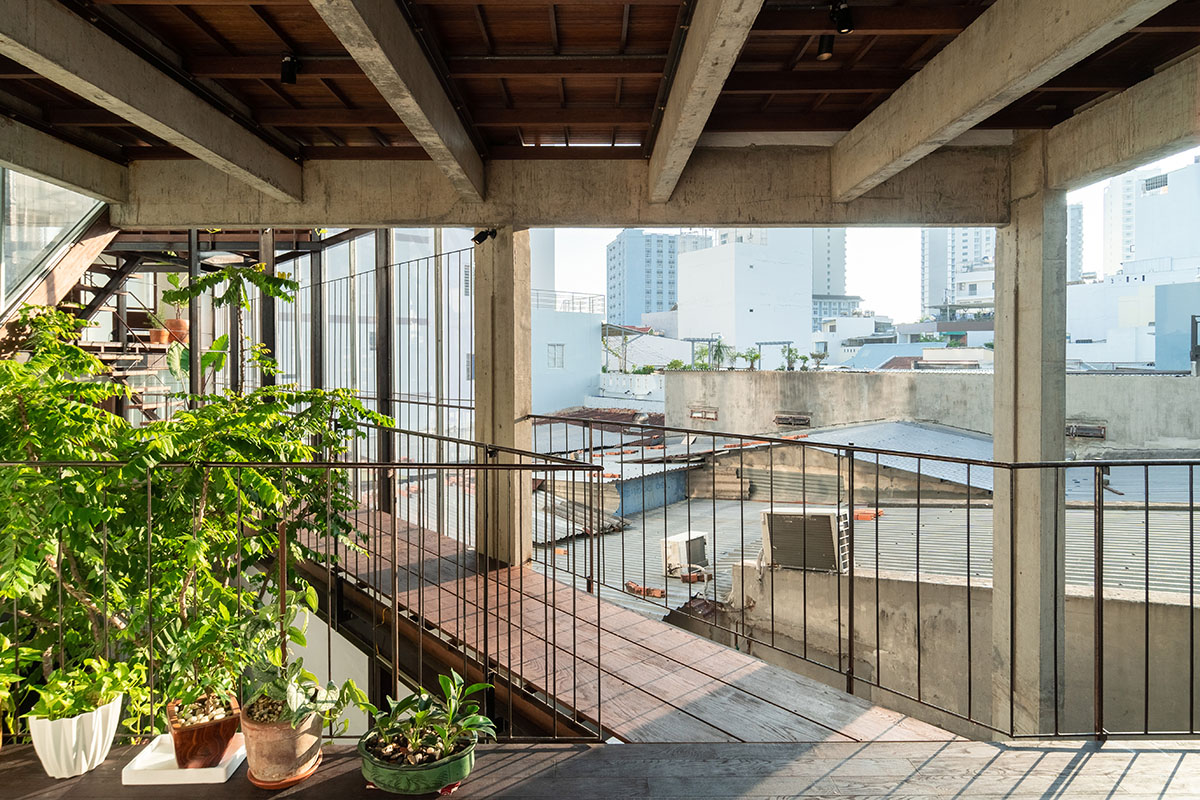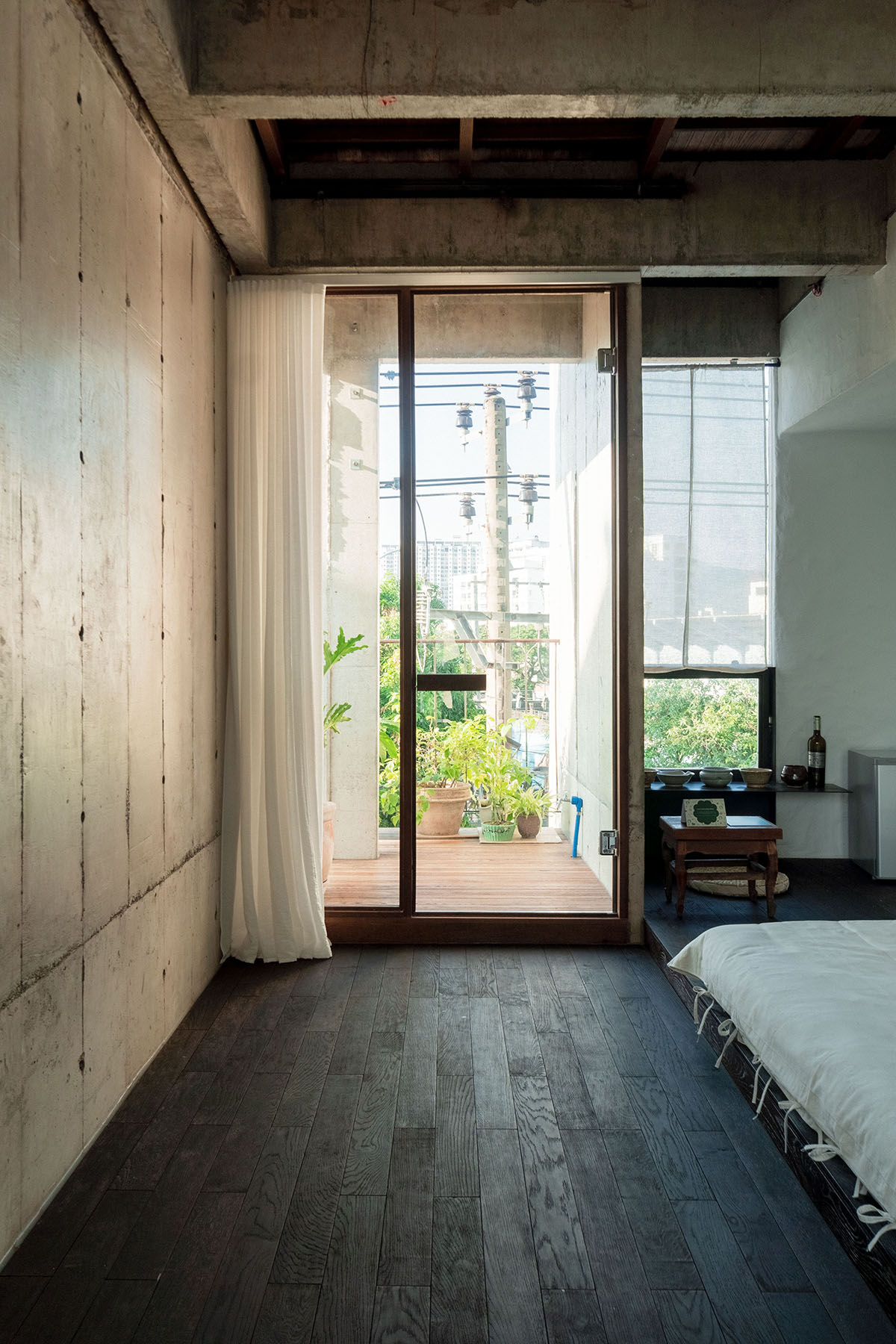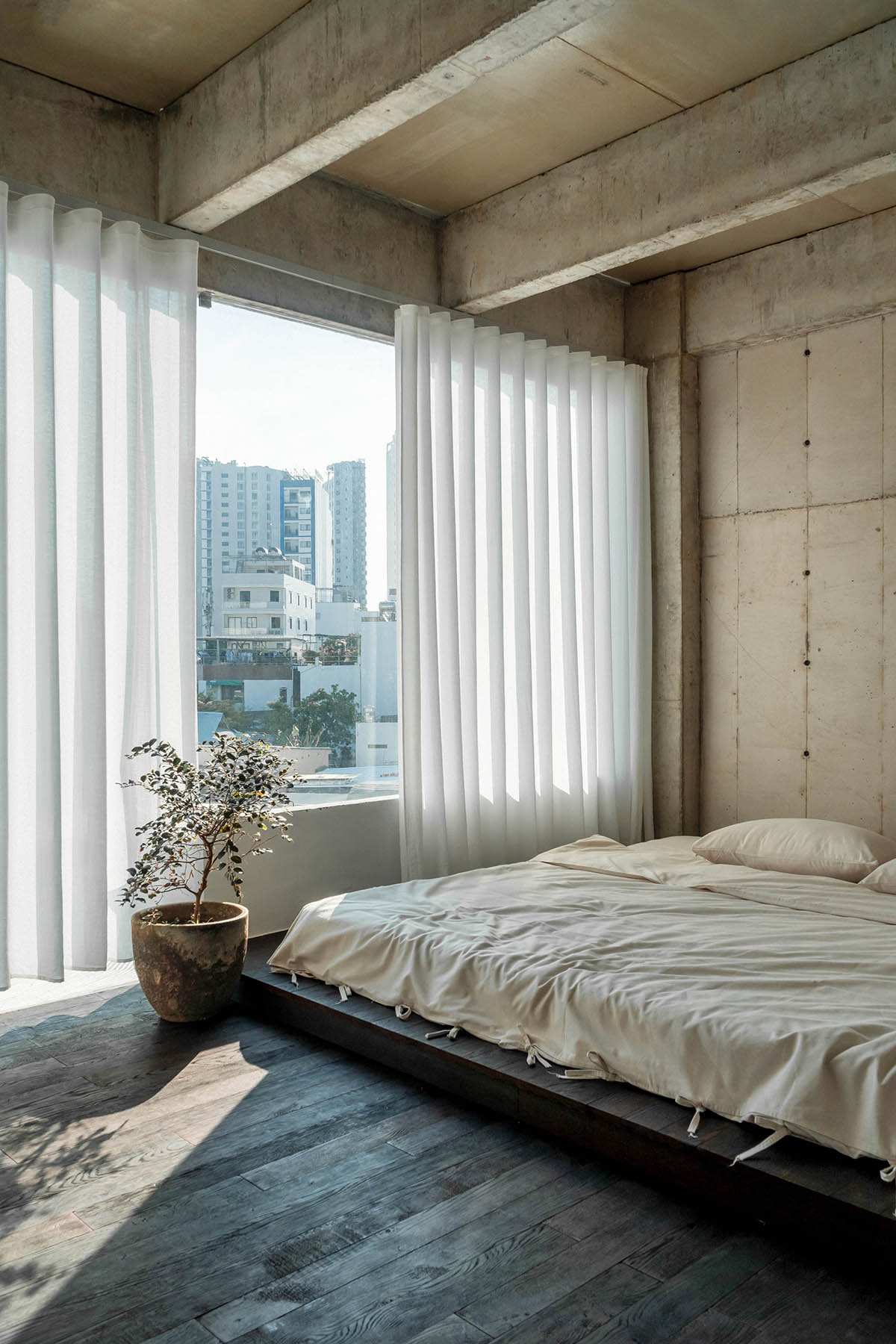 Site plan
Ground and 2nd floor plan
Third and 5th floor plan
Elevations
Project facts
Project name: Sep'on Heartfulness Centre
Architects: 324PRAXIS
Completion Year: 2023
Gross Built Area (m2/ ft2): 600 m2
Project Location: Nha Trang, Vietnam
Lead Architects: Dat Dinh
Design team: Nguyen Ngoc My Ngan, Vo Ngoc Khanh Chi
All images © Duy Nhat, Le Ba Loc.
All drawings © 324PRAXIS.
> via 324PRAXIS