SHAC has been awarded the COLORBOND Award for the design of Port Stephens Health One
SHAC Architects work across a range of building typologies from Residential, Education, Health, Industrial, Commercial, Cultural/Civic and Aviation. In 2021, SHAC has been awarded the COLORBOND Award for designing Port Stephens Health One.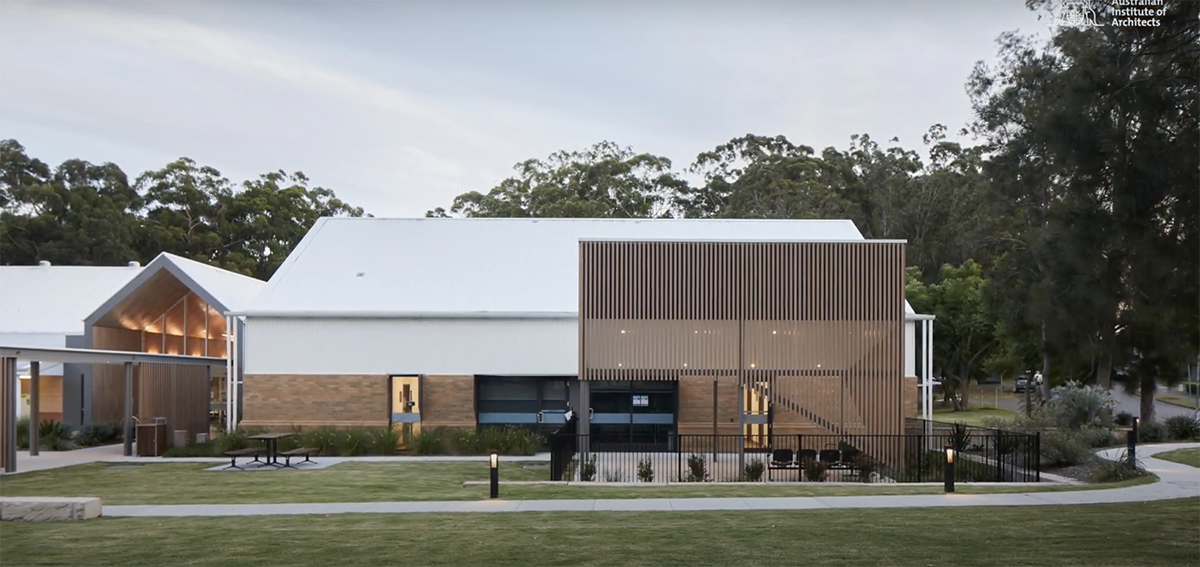 Image © Australian Institute of Architects
Port Stephens Health One is located at Tomaree Hospital in Nelson Bay, NSW. This building utilises steel to navigate fire, termite and flood considerations while avoiding heroic or intuitional gesture to comfortably locate and expanded from frontline health service within an established residential context.
Image © SHAC architects
The gable roof pavilion establishes a relationship with the existing facility while housing clear span steel structures that will enable future adaptability as the requirement of health service change over time. SHAC's clear thinking is evident in the project. And their use of steel has ensured that the health centre will have a legible identity within the community.
Image © SHAC architects
"Not just a place to repair, it's a place to meet, catch up and care for one another in a familiar natural environment. This coastal front line health service serves a proudly aged population whose health is essential to their quality and way of life," said SHAC architects.
"Juxtaposed against clinical spaces are natural places for people to linger and enjoy, including an external waiting area for First Nations people and a Children's Bush Play Space beside the foyer," the studio added.
Image © SHAC architects
Image © SHAC architects
"Nestled in the cradle of the Tomaree National Park amongst an important Koala colony and breeding habitat the Port Stephens HealthOne project required careful siting and protective consideration; Flexibility, sustainability, future adaptability and respect for ongoing operational elements are key achievements in this project."
"With this new expansion, the Port Stephens HealthOne Tomaree Hospital is now a holistic health experience including medical imaging, oral health, community health and a GP service," reported by SHAC architects.
Image © SHAC architects
Top image courtesy of SHAC Architects.
> via SHAC Architects