Demo Arquitectos wraps merino wool center pavilion with high-density polycarbonate panels in Chile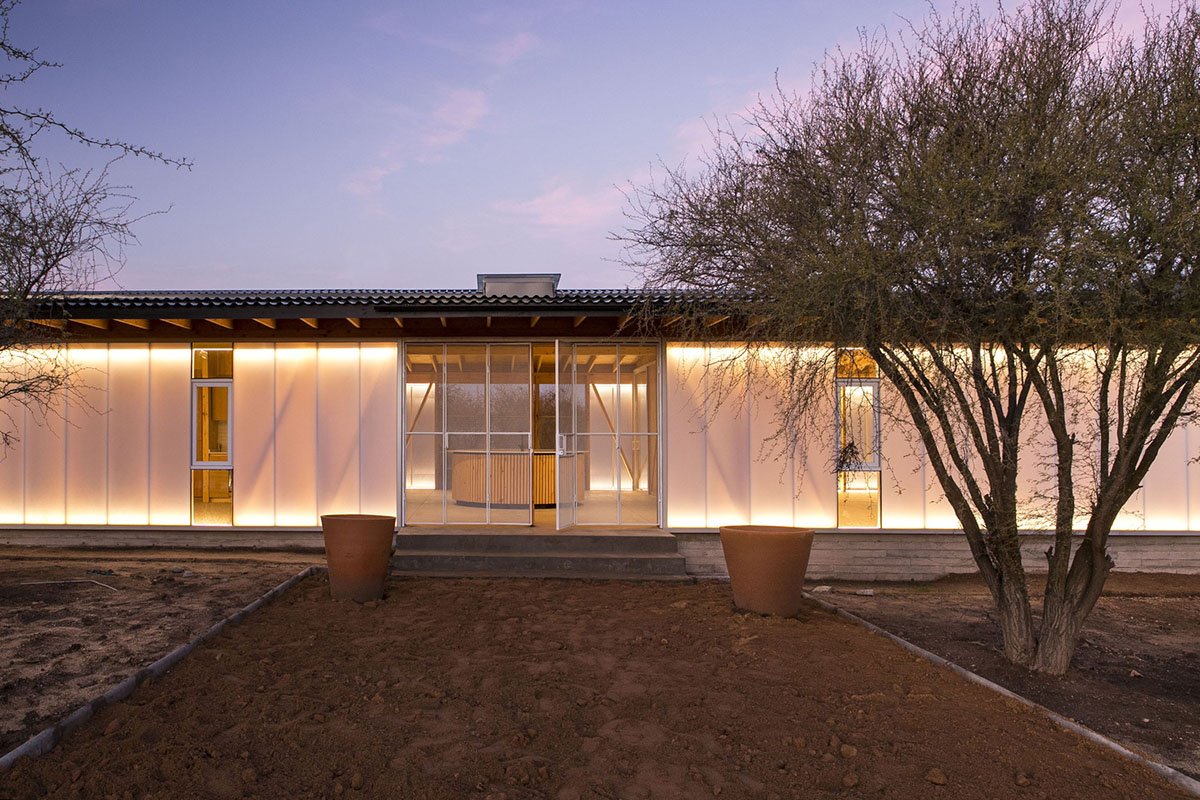 Chilean architecture practice Demo Arquitectos has completed the Merino Wool Center that can function as a pavilion in Marchigue, Chile.
Named Merino Wool Center, the 340-square-metre space is wrapped by "high-density polycarbonate panels", while the structure is made of timber with a concrete plinth atop of it.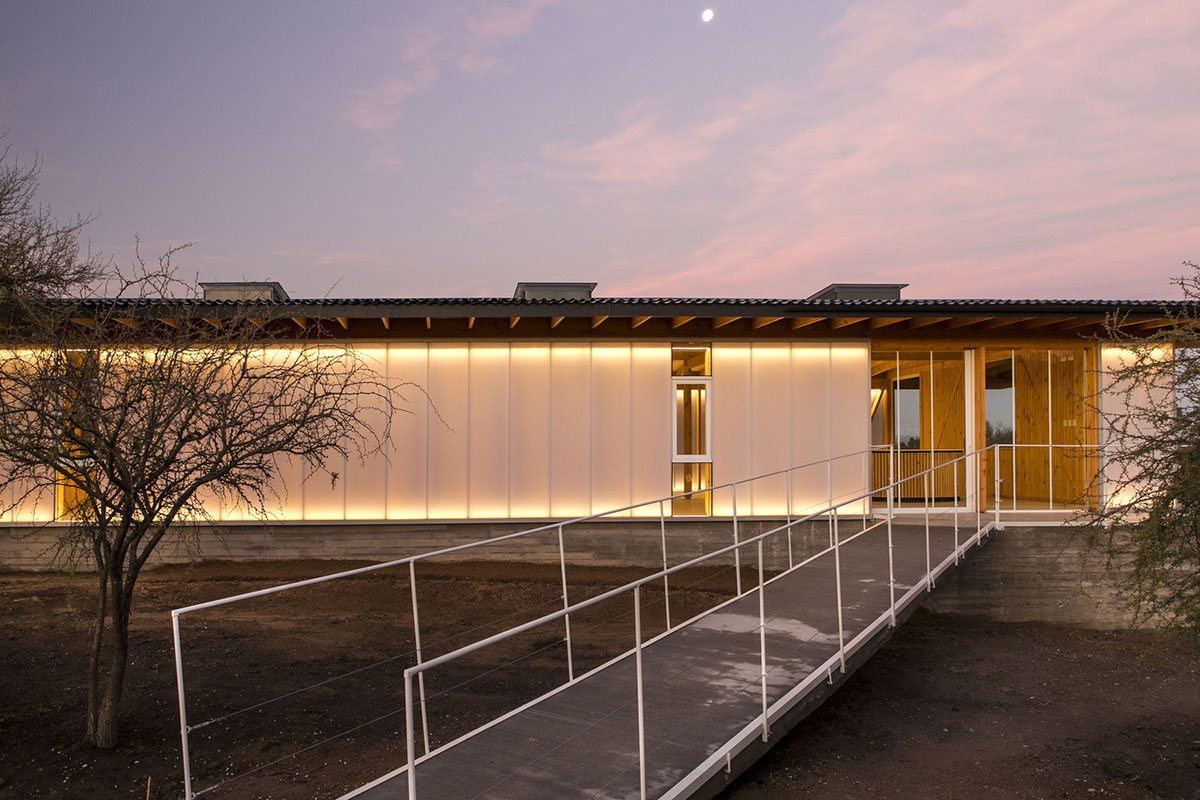 The pavilion was initially commissioned by a community of artisan women and "agrupación de artesanas ruta de la Lana merino" among a region that maintains a long-standing tradition and culture of merino wool weaving and knitting.
To contribute to the continuation of this culture, Demo Arquitectos designed a timber pavilion to provide a space exhibiting the group's work together with the artisanal production processes of merino wool.
The pavilion will also offer a space for the sale of finished products for visitors. The center will be a significant space where local artisans can explain the process of their work.
Drawn on an elongated plan layout, the center also includes a storage of the raw material through the whole process until the final handcrafted product is ready to be sold.
A linear programmatic layout contains the process stages in order to show visitors the production step by step from its point of origin.
Atop of the structure the architects used a concrete plinth which compensates for the sloping terrain. The structure is built from laminated wood and processed in a computer numerical control (CNC) carving machine.
As the architects explained, "the architectural language of the building recalls the authentic rural constructions from the region, expressed as long wooden structures with wide eaves that help resist high temperatures in summer and winter rainy days."
High-density polycarbonate panels were used for the outer cladding. "This material helps to evenly distribute natural light for working and exhibitions," added the team.
By using semi-translucent panels, the lighting makes the building stand out as a landmark in the landscape.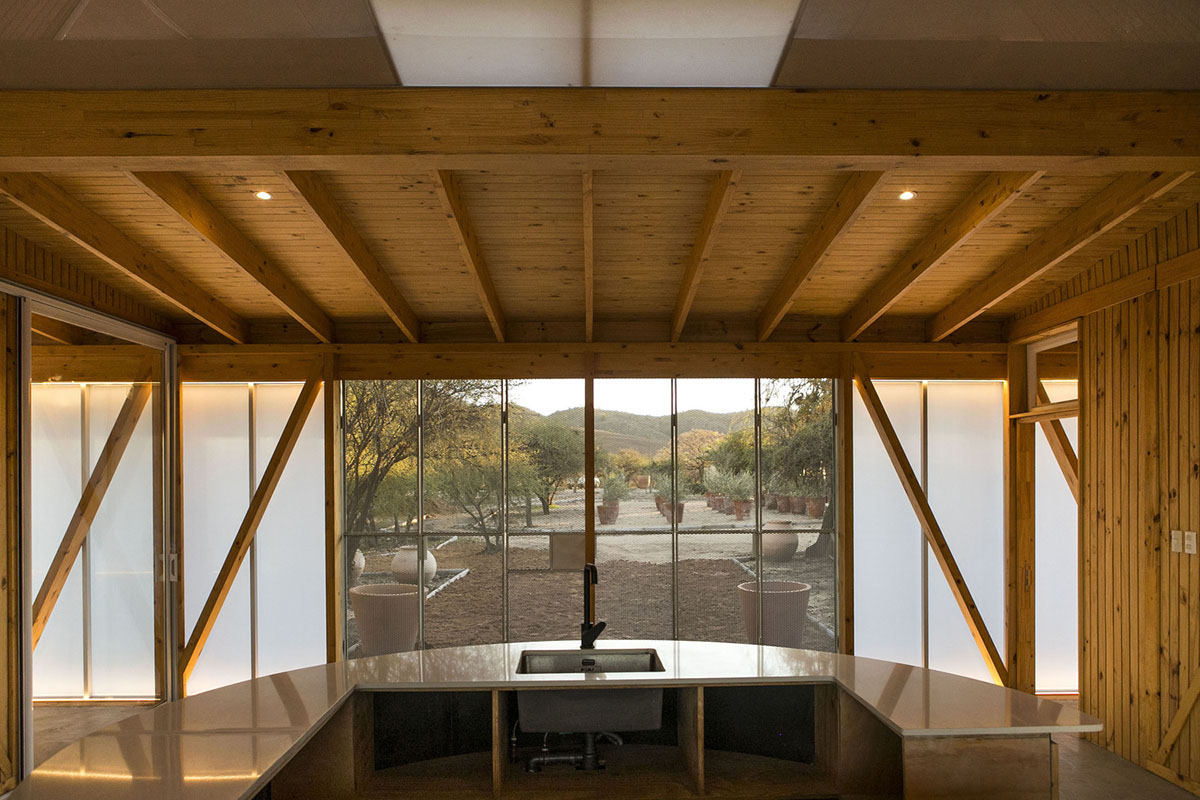 Floor plan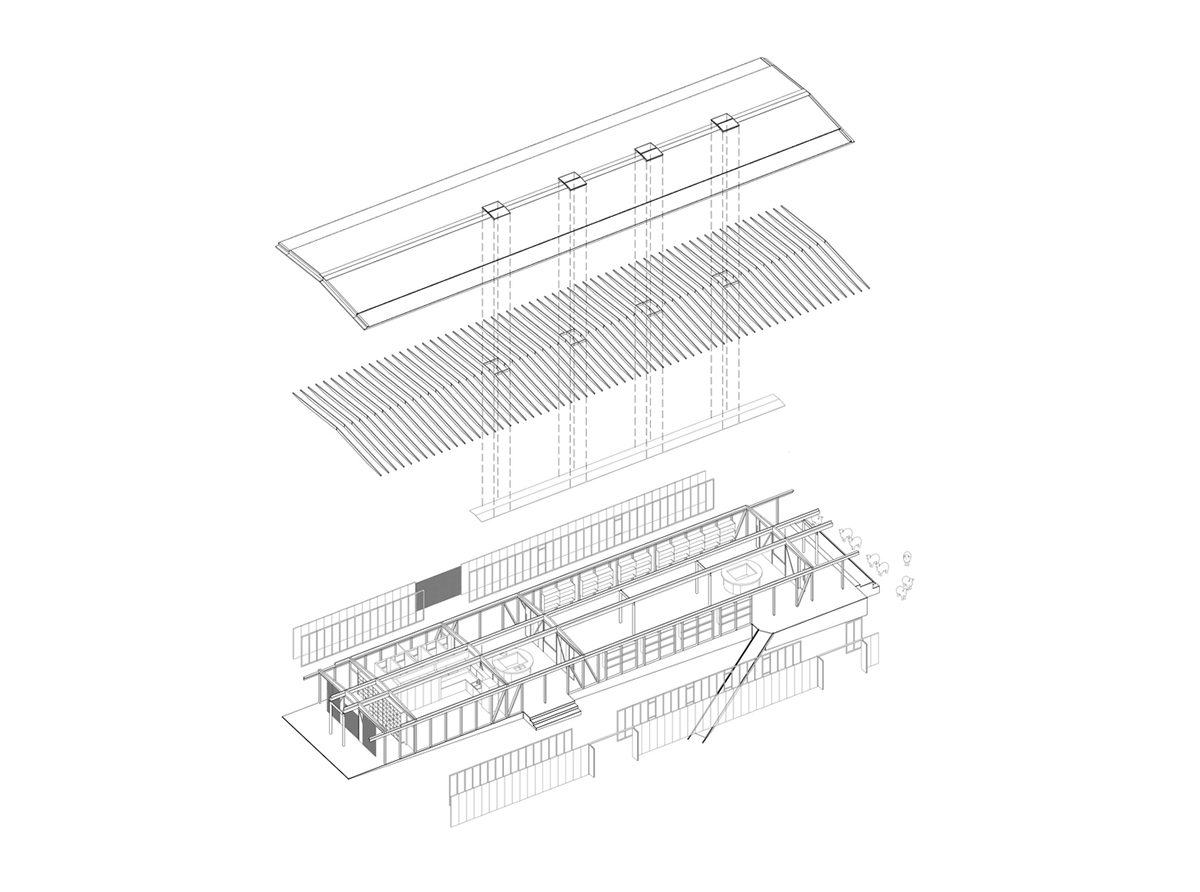 Axonometric drawing
Elevation
Demo Arquitectos, based in Pichilemu, Chile, was established by Juan José Mena and Antonio Riquelme in 2018. The focus of the practice is on the development of small and medium-scale regional projects that promote the local development of the places where are inserted.
Project facts
Project name: Merino Wool Center
Architects: Demo Arquitectos
Location: Marchigue, Chile
Size: 340m2
Date: 2020
All images © Javier Araneda
All drawings © Demo Arquitectos
> via Demo Arquitectos