Jasper Architects designs sand dune-inspired hotel in Kuwait
Buenos Aires and Berlin-based architecture studio Jasper Architects has won an intentional competition to design a hotel located in Kuwait, a country of 4.2 million people that is largely a desert.
Called DUNAS, the hotel features like a curved, flower-shaped roof with large hole allowing trees passing through them.
Under the roof, private suites, varying between 554-600 square meters, will overlook a mesmerizing view towards the desert.
The architects are inspired by elements of the natural sandy landscape and the textures, shapes, colors, and soft curvilinear geometries of the dunes.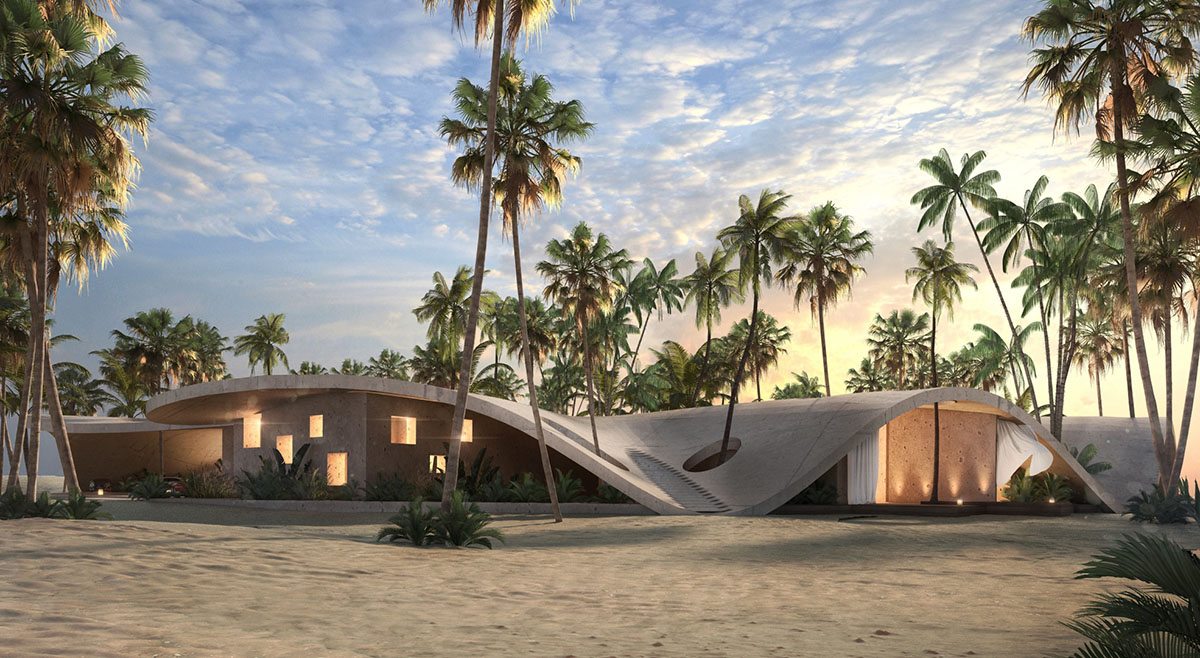 The concept proposes an immersive oasis to arrive and observe the desert from within, building on Jasper Architects' previous resort experience in South and North America.
Covering a total of 19,866 square meters, the construction is planned to be executed with pigmented shotcrete - a form of concrete conveyed onto surface through a pressurised hose. Paired with pigmented readymade concrete elements will also be used in the construction.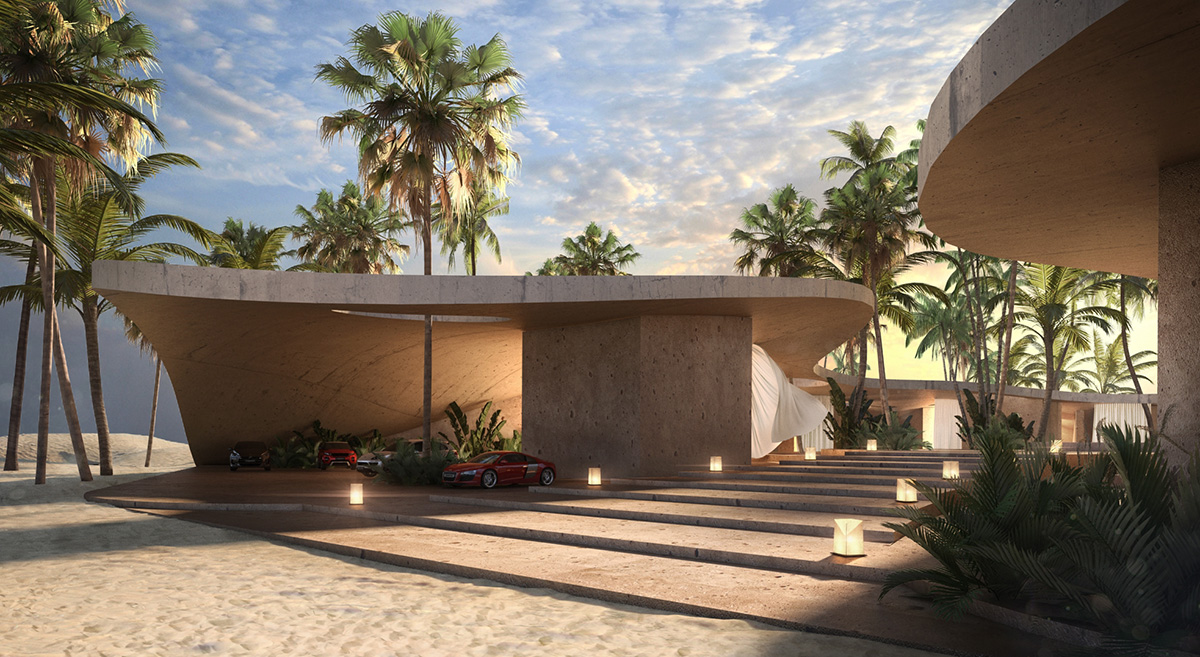 In the interiors, the architects will use wood and rammed earth elements to complement the overall language of design.
The project is designed according to the topography of the surrounding. A circular roof folds down in a radial array, following the undulations of the desert dunes and creating spaces for private suites.
Perforations in the roof allow for direct visible connections from the inside to the desert's sky. In the center, common areas are designed to create a comfortable, relaxed environment where collective gathering happens.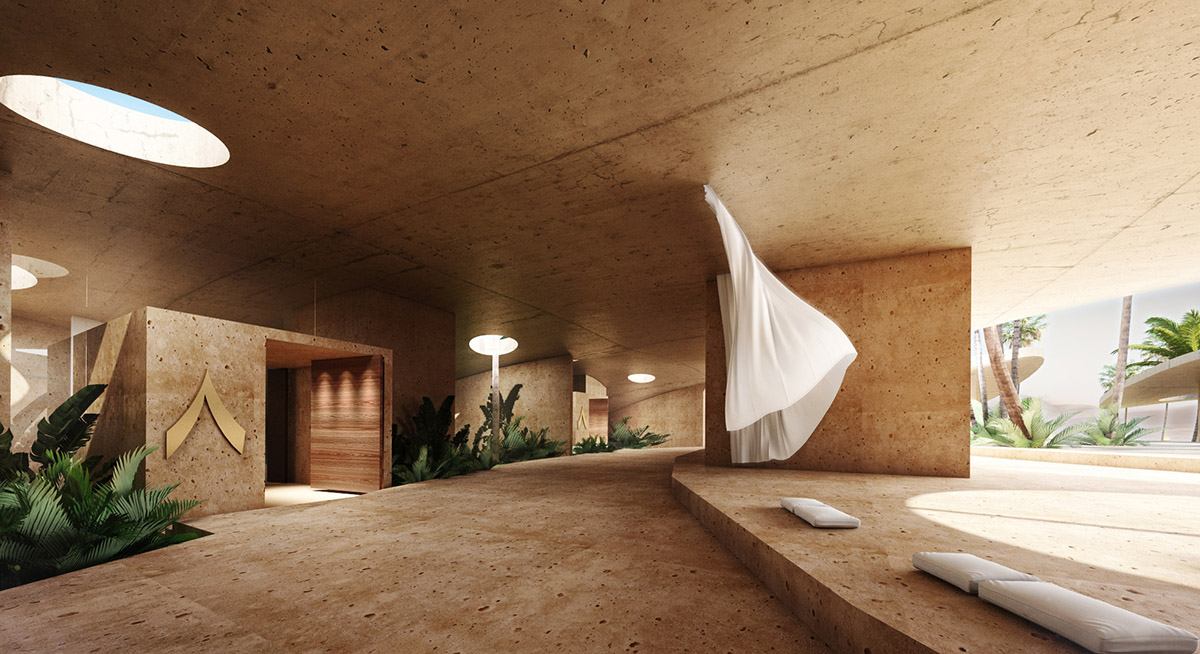 Each private suite will have a unique view that allows guests to enjoy a direct connection with the desert. The suites will also feature a spa salon, a private swimming pool, and common living spaces.
The roof's touchpoints between each suite create access to the roof through molded stairs, creating yet another spectacular place for guests to see, experience, and marvel at Kuwait's desert landscape.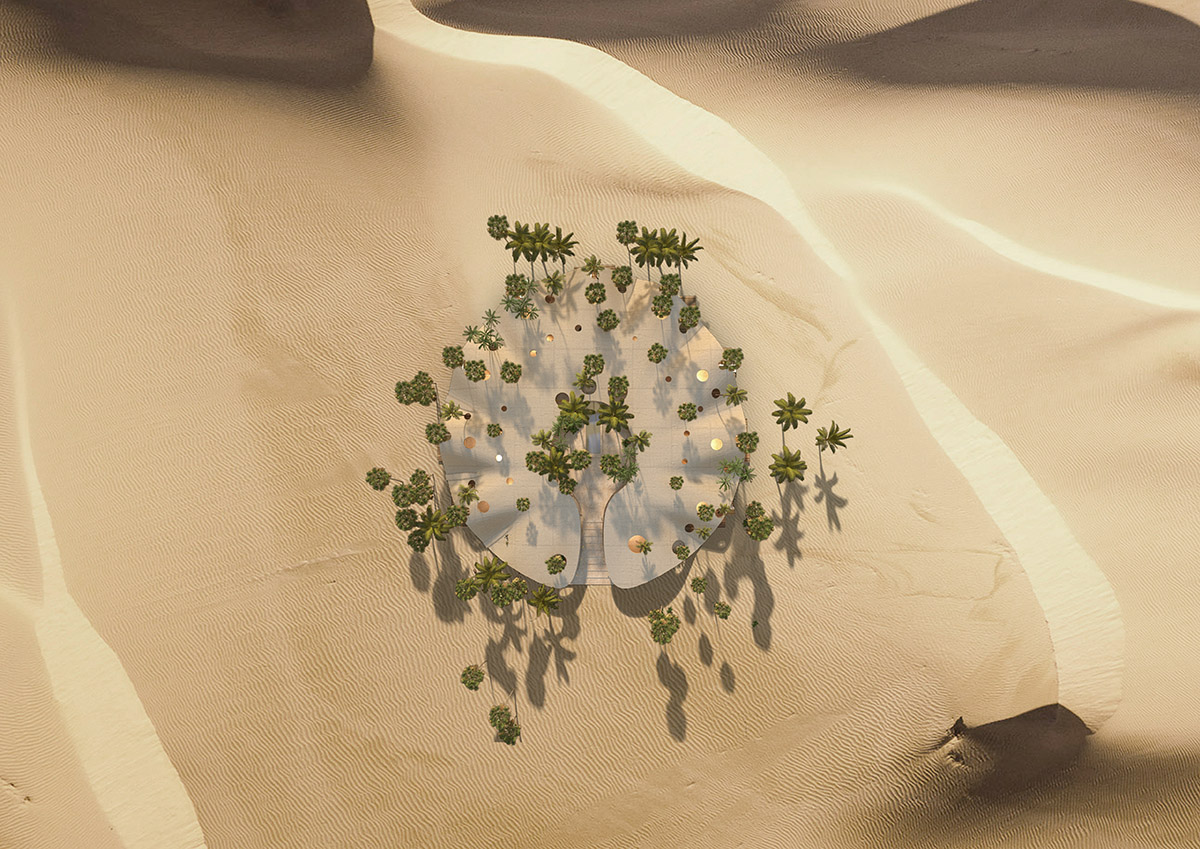 Jasper Architects was founded by Martin Jasper in 2008. The studio produces projects by integrating innovative ideas and solutions based on extensive research bringing the unique context and condition of each individual project to the fore.
Jasper Architects has offices in Berlin, Buenos Aires, Vienna, Quito, Panama and Santo Domingo.
Project facts
Team: Jasper Architects
Design Lead: Martin Jasper
Project Team: Santiago Flagel, Federico Iacoboni
Size: 19,866 m2 / 213,835 ft2
Location: Kuwait
Timeline: 2021-2024
Status: Design in Progress
All images courtesy of Jasper Architects.
> via Jasper Architects