Laura Ortín Arquitectura renovates old apartment flat with undulating walls for flexible use in Spain
Spanish architecture practice Laura Ortín Arquitectura has renovated an 1980s apartment flat with undulating walls for flexible use and to help easy transition from space to another.
Named MO House, the 129-square-metre flat is located in the heart of Murcia, Spain and is filled with color, light and vivid atmosphere that takes its energy from a high level of adaptability.
The rooms are not designed with specific furniture placements while offering flexible furniture design as well, which are left open, large and airy.
"The project was conceived just when our bodies and after a few days our minds were confined. Could this new household up another confinement? We wonder," said Laura Ortín Arquitectura.
"This will be perhaps from now on the new question to project. Because if architecture is good because it is flexible, bright, and healthy, it will endure confinement and any future situation. Because it will be adaptive, evolutionary, and caring."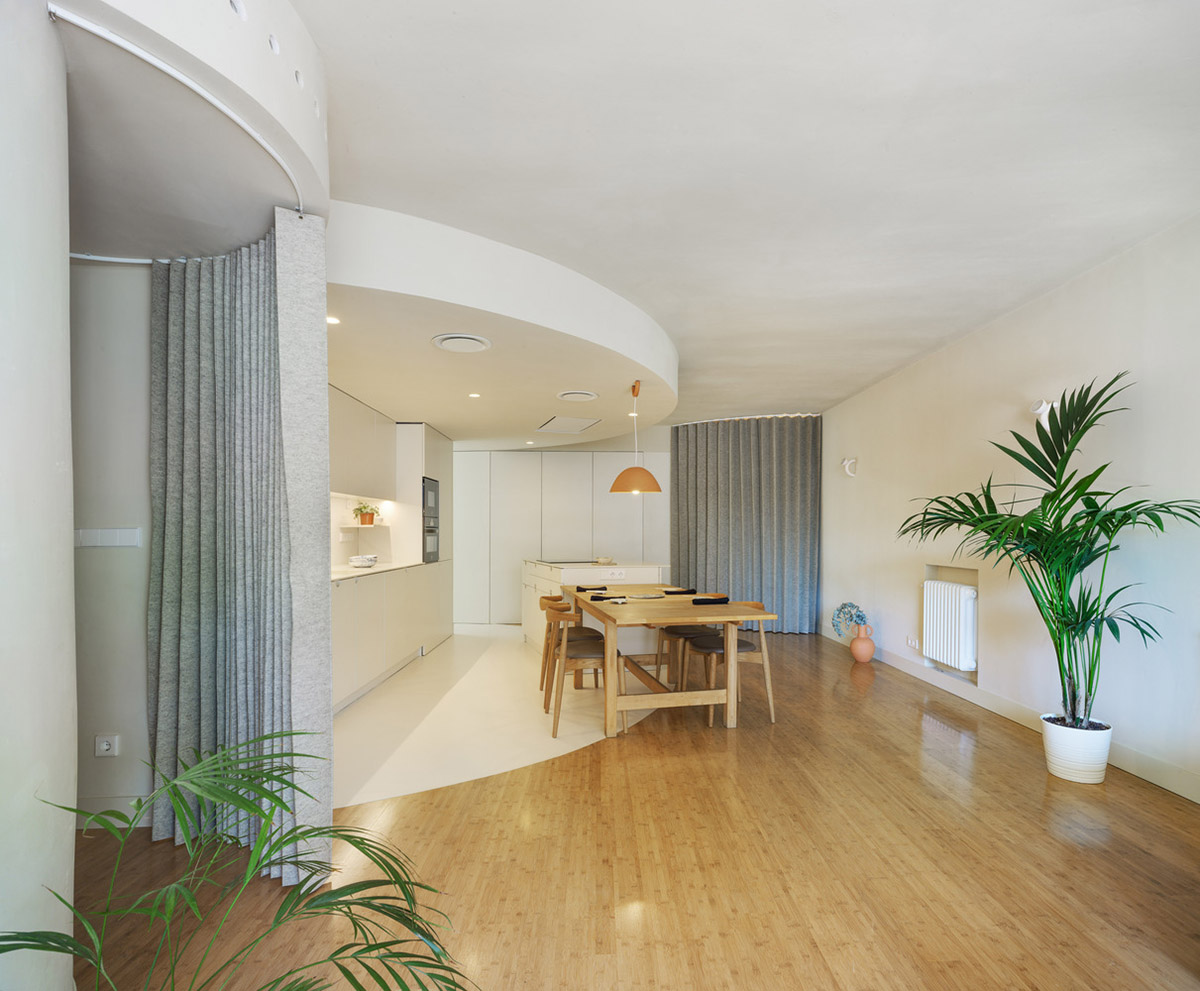 The architects wanted to challenge to the traditional design of the flat which "was extremely compartmentalized and organized with hierarchical spaces typical of another era, of another way of living," as the architects added.
To break this typology, natural light was a key component in design, and as they noted, circulations forced too unnatural movements and the different rooms were for only one activity.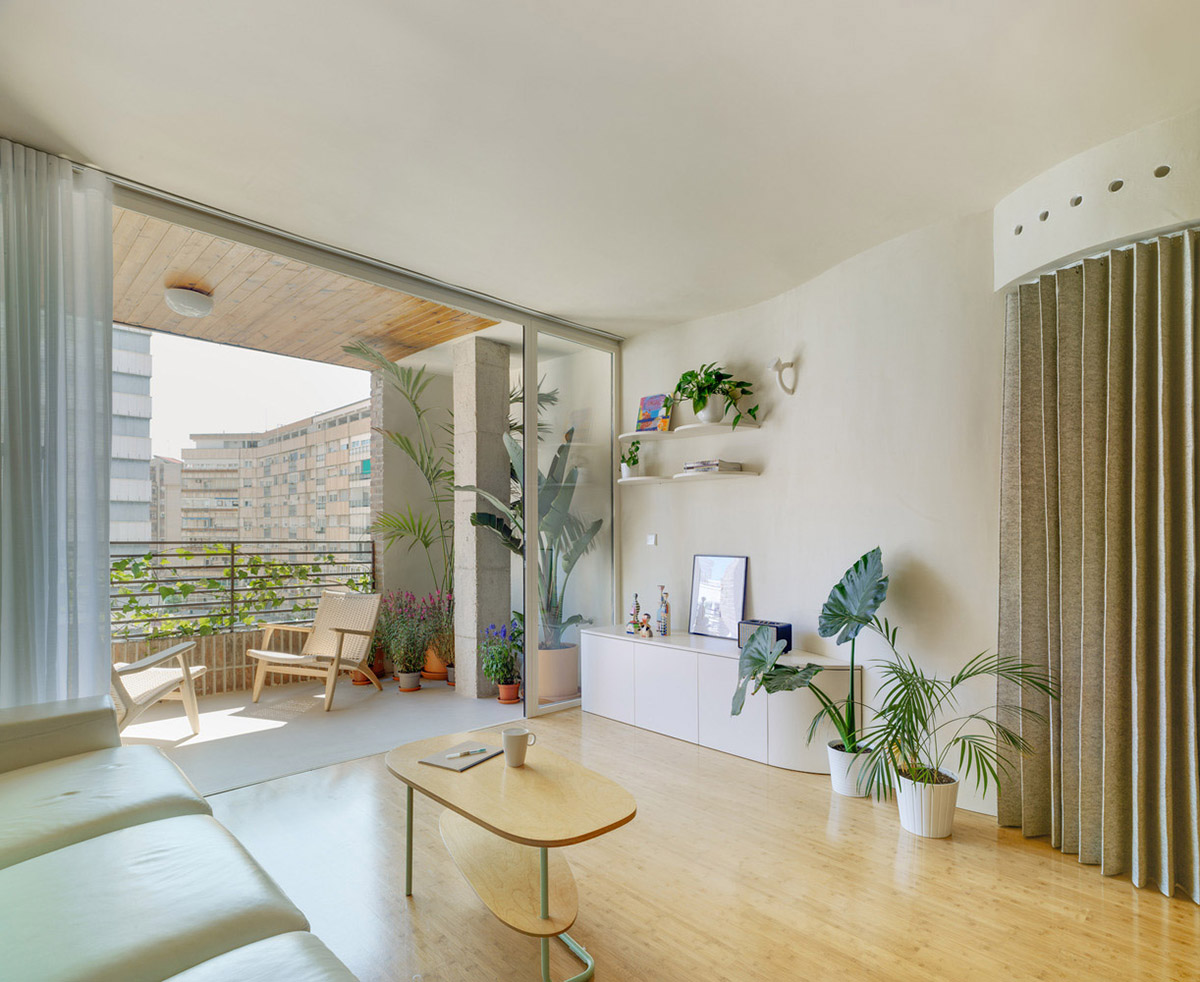 The team were obsessed with three things to solve: outdoor space (more terrace), the flexibility of use (interchangeable rooms), self-care spaces (teleworking, relaxation), and environmental quality (natural light more hours, healthy materials).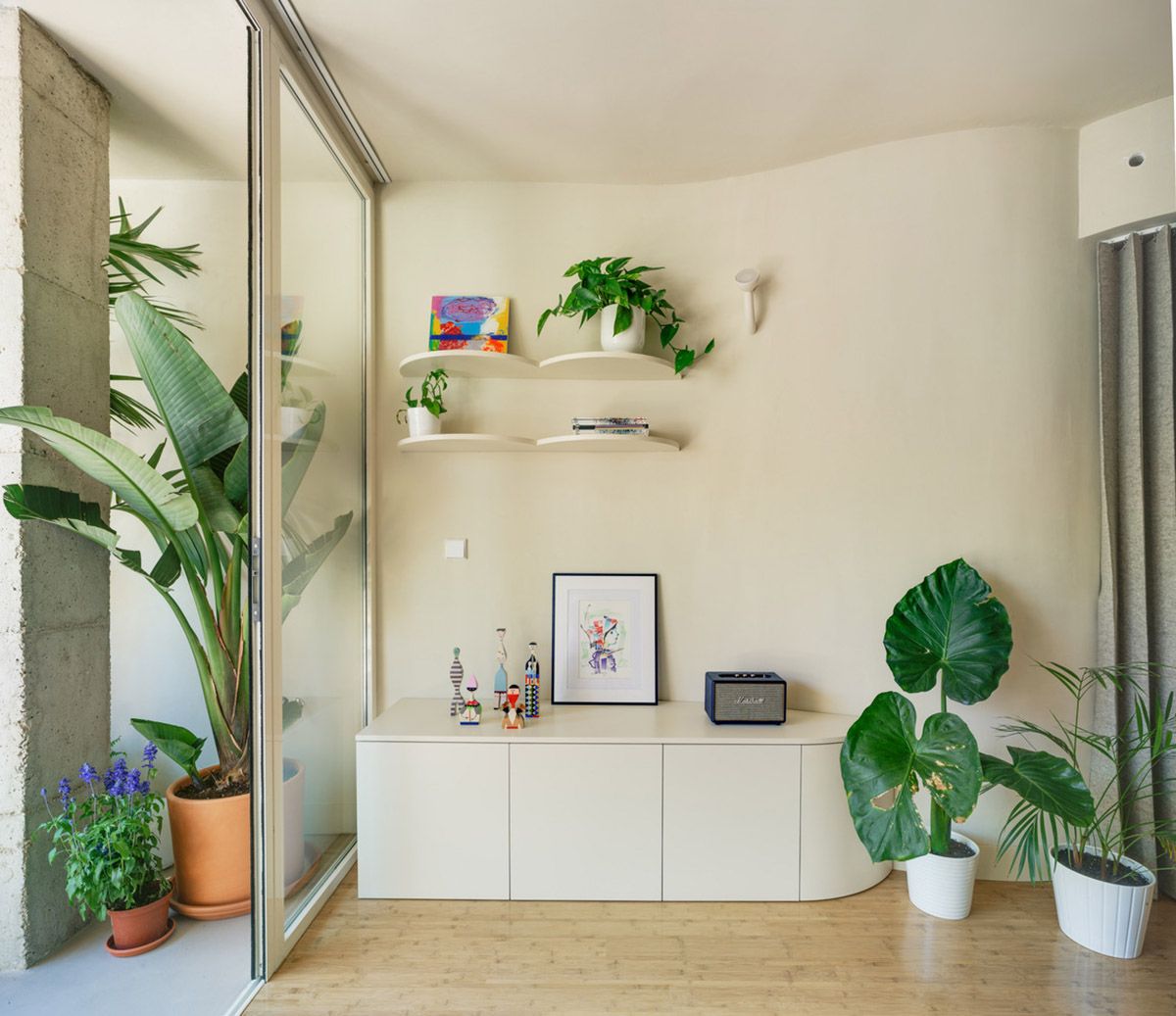 "We force conflict (understood as something positive), we provoke our own exoticism and evocative architecture that would forget the continent and recreate a careful and delicate content," added the firm.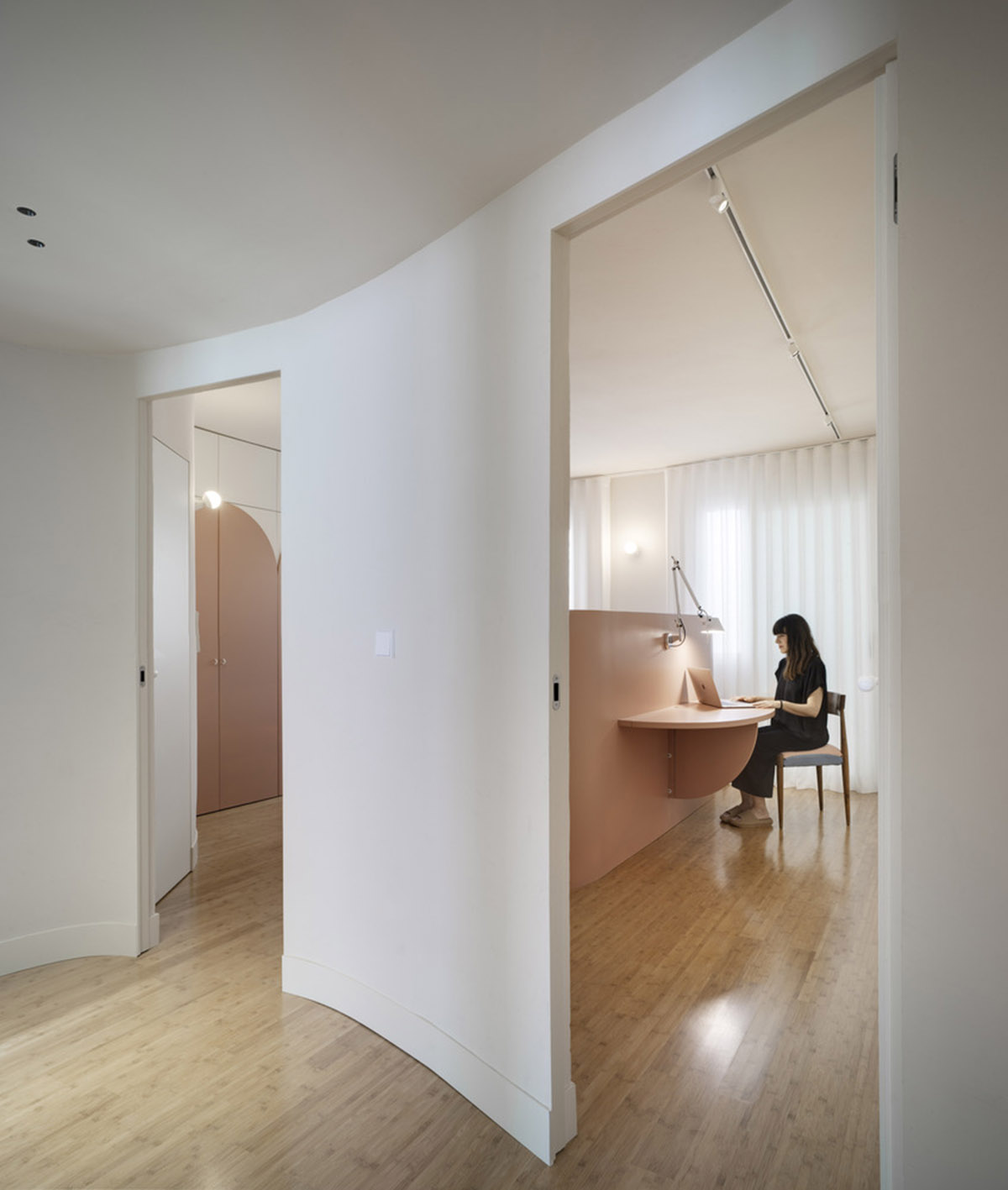 Inside, all rooms are traversed in an organic and natural way and the transitions between rooms are arranged proportionally. They created a healthy environment with natural materials by using bamboo wood, lime paints and chalk lacquers. "They make up a home with an "sssh" effect, in calm, in peace ..."
Smooth concrete surfaces with a red pigment colored dominate the bathroom while creating a sharp contrast with white cabinet doors. Interiors reflect a perfect balance and harmony between textures and furnitures.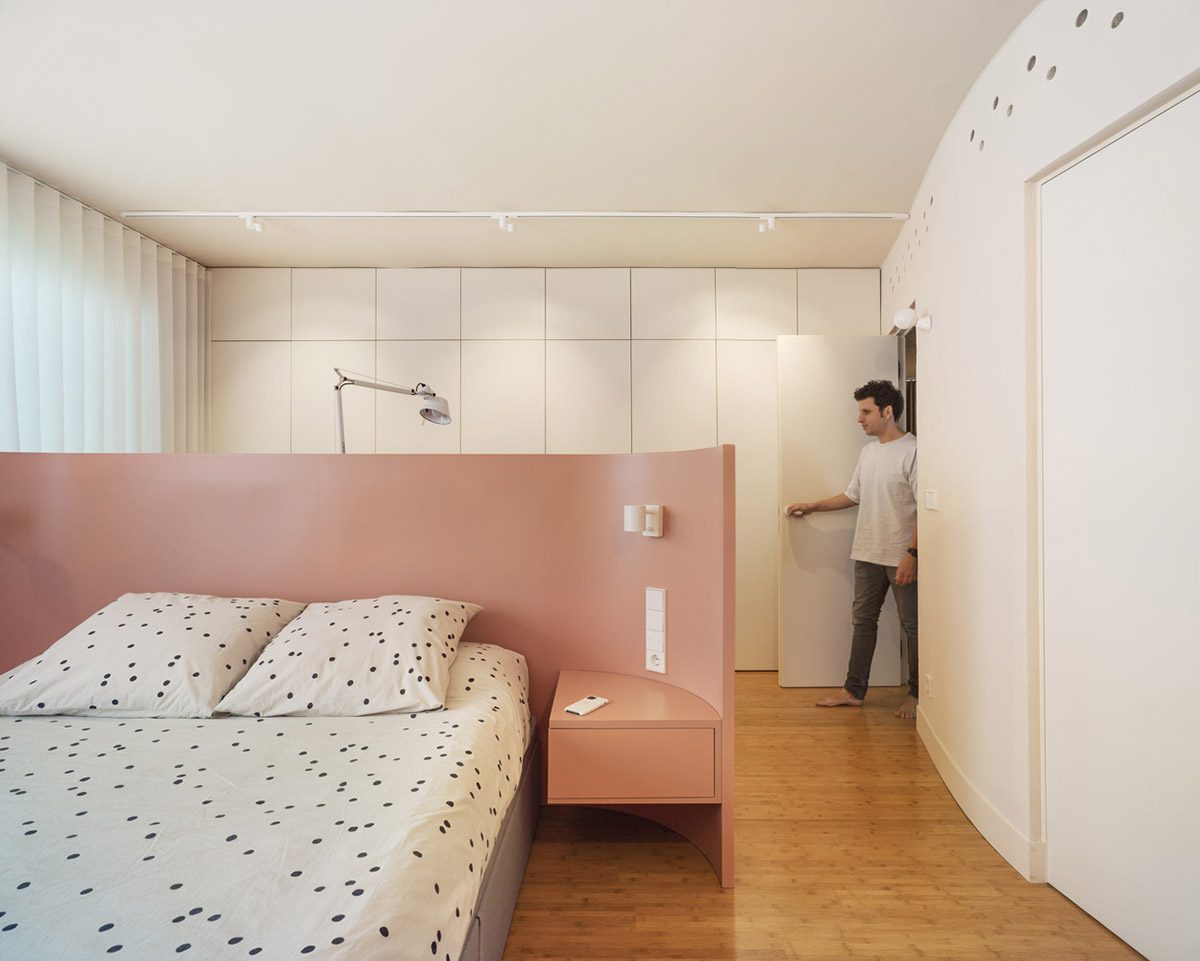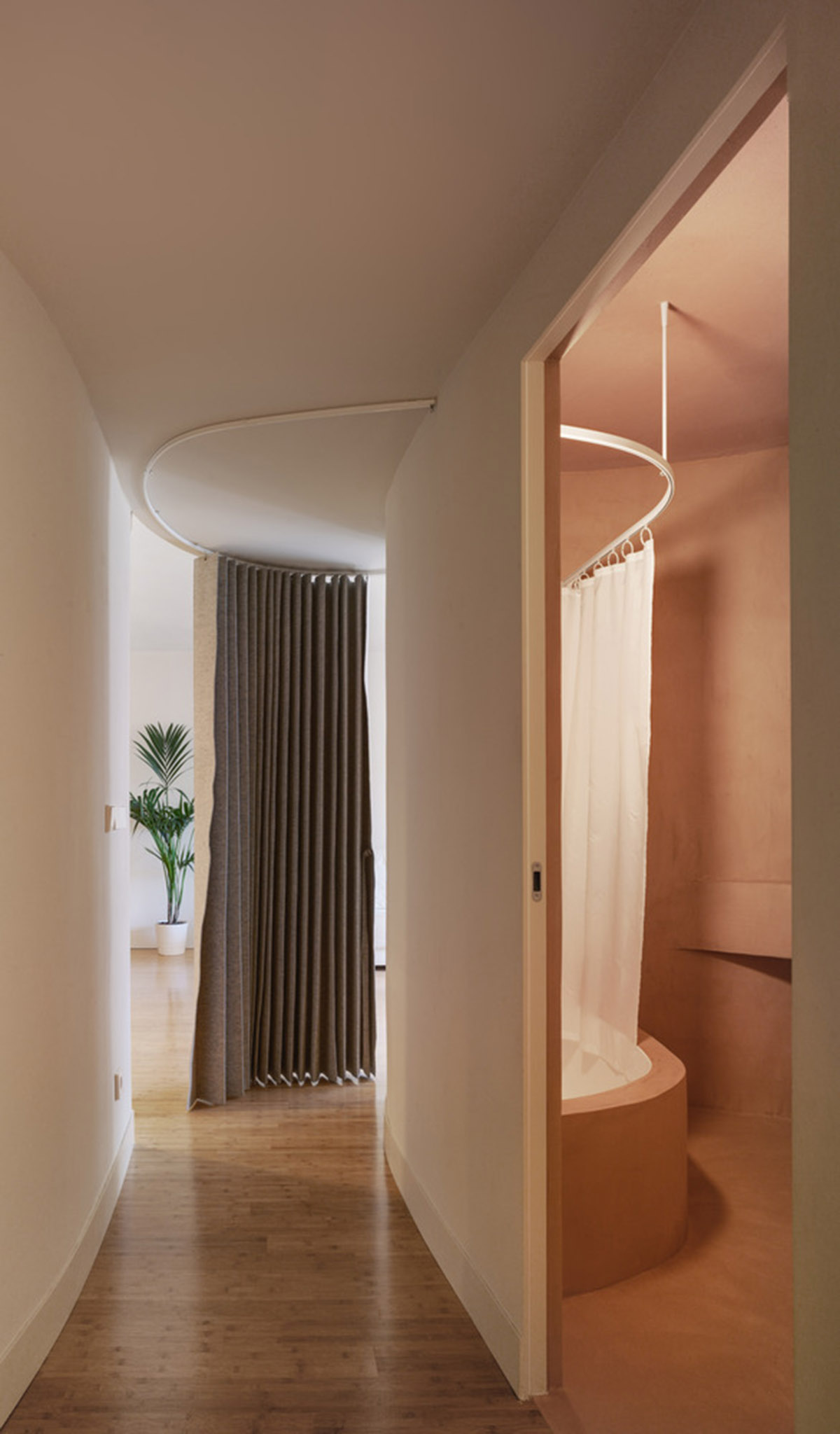 3D axonometric
Floor plan after renovation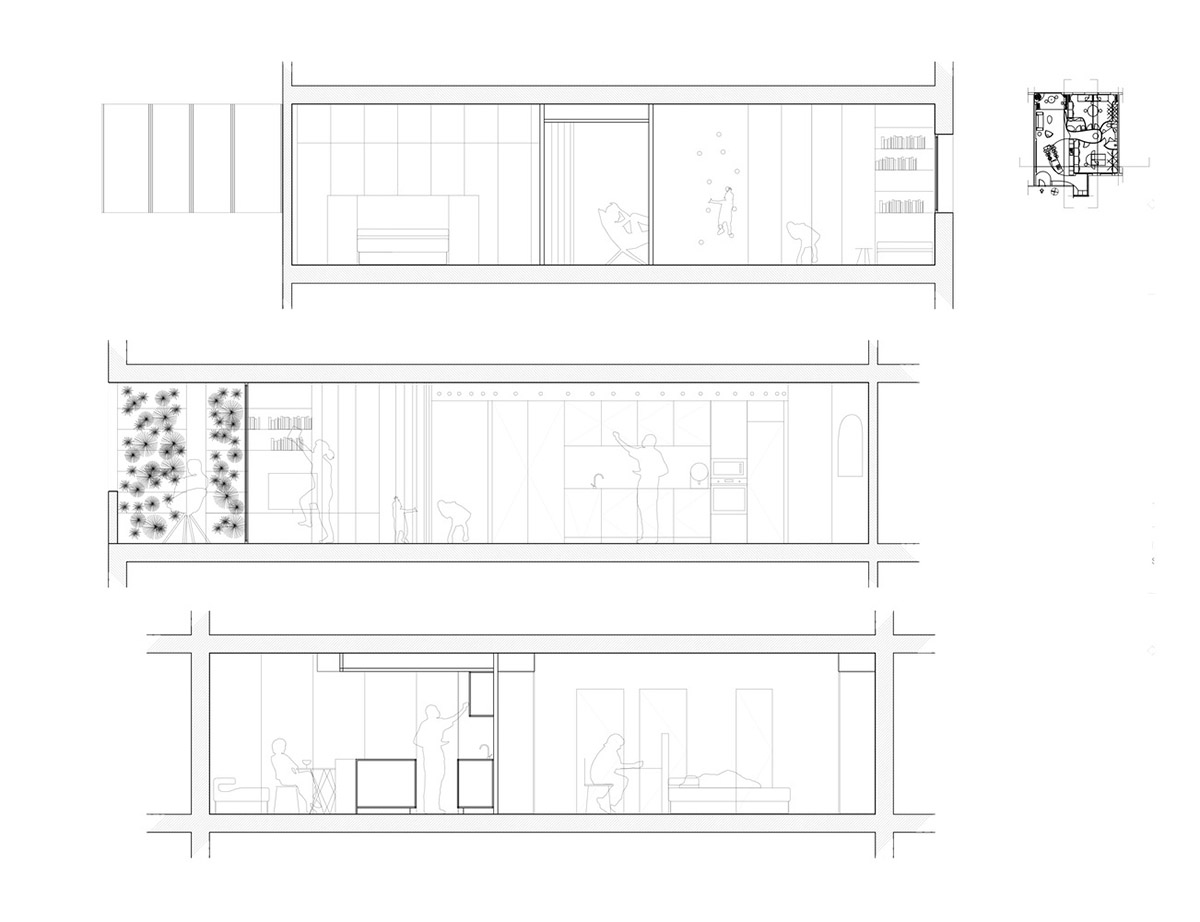 Sections
Project facts
Project name: MO House
Architects: Laura Ortín Arquitectura
Location: Murcia, Spain
Size: 129m2
Date: 2021
All images © David Frutos
All drawings © Laura Ortín Arquitectura
> via Laura Ortín Arquitectura