Iconic Nakagin Capsule Tower to be dismantled and regenerated as accommodation modules
Tokyo's iconic Nakagin Capsule Tower is set to be dismantled and regenerated as accommodations units and exhibits after the future of the building has been uncertain for more than a decade.
Designed by Kisho Kurokawa Architects and Urban Design Office Chiyoda-ku in 1972, the Nakagin Capsule Tower is a significant remaining example of the 20-century and Japanese metabolism. Japanese metabolism represents an architectural movement that is emblematic of Japan's postwar cultural resurgence.
In the Japanese metabolism movement, the projects represent architectural megastructures fused with biological and social biological growth, inspired by Marxist theories in the 1960s.
Image © FALA
According to Japan's PR Times, the tower's capsules will be dismantled and reused as accommodations and museum installations across the world, based on its original idea of "metabolism and then connecting it" - instead of complete demolition of the building.
All the capsules will be renewed in their original form through a crowdfunding, while some of the capsules will be donated to museums in Japan and overseas to convey the idea of metabolism. A model of a capsule is currently on display at the Museum of Modern Art Saitama, designed by Kisho Kurokawa.
Reportedly, the Pompidou Center in Paris requested to acquire one capsule of the tower for its own collection.
Image courtesy of Japan Property Central
The Nakagin Capsule Tower was completed in just 30 days in 1972 and is made of two interconnected concrete towers containing 140 self-contained prefabricated capsules in total. Each capsule is supported by one of the two main shafts only by four high-tension bolts and is designed to be replaceable.
Inside, each capsule measures 2.5 metres by 4 metres with a 1.3 metre diameter window at one end and includes a small living or office space. Each unit also includes all necessary fixtures and furnitures, such as built-in furniture, a bed, built-in working desk, a small kitchen, a bathroom, air conditioning system, electronics, a tape recorder and color TV to a rotary phone.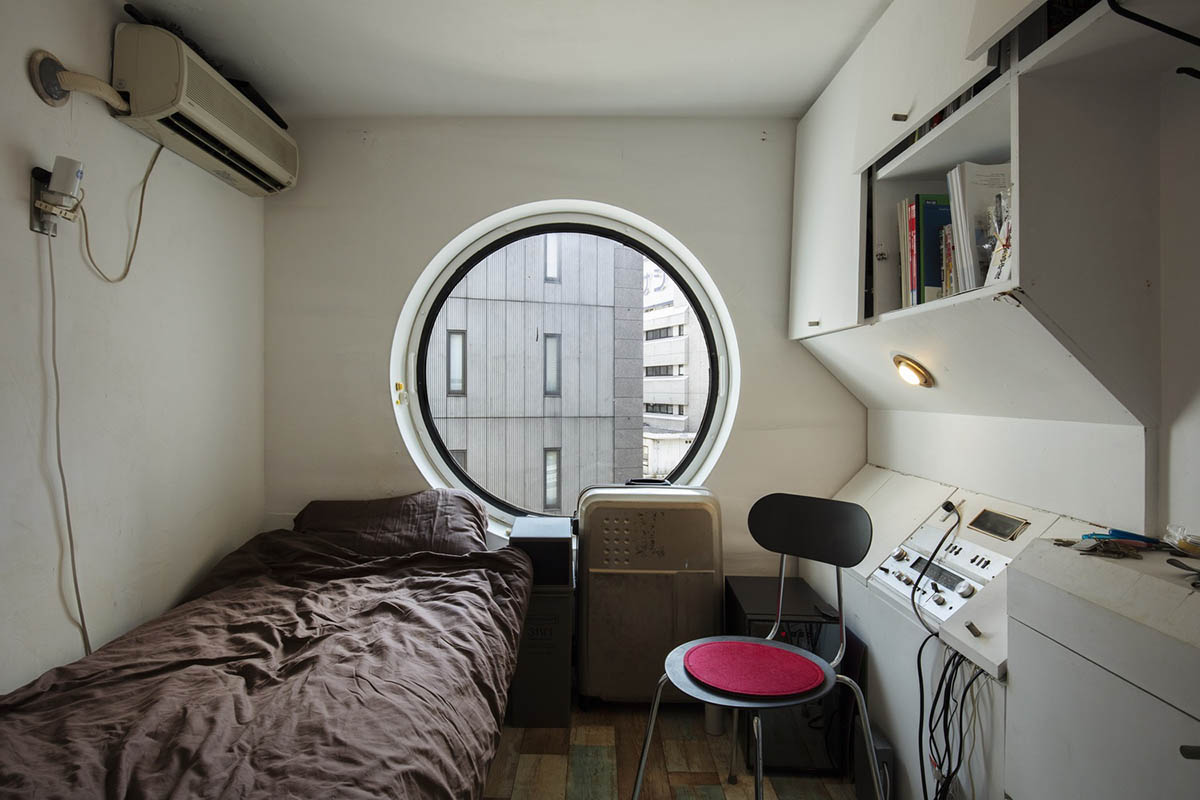 Image courtesy of Nakagin Capsule Tower
Complaining about the poor conditions of the building and the walls, in 2007 a majority of the users voted to demolish the structure and build a more large and modern building in its place. However, in 2008 the developer of the project went bankrupt in the 2008 global financial crisis, leaving the future of the tower uncertain.
Since 2018, the tower has been operating "Monthly Capsules", allowing for accommodation as trial for one month. In almost two and a half years, more than 200 people have used the capsules and gave a positive feedback to the team of architects to develop "nationwide" capsules.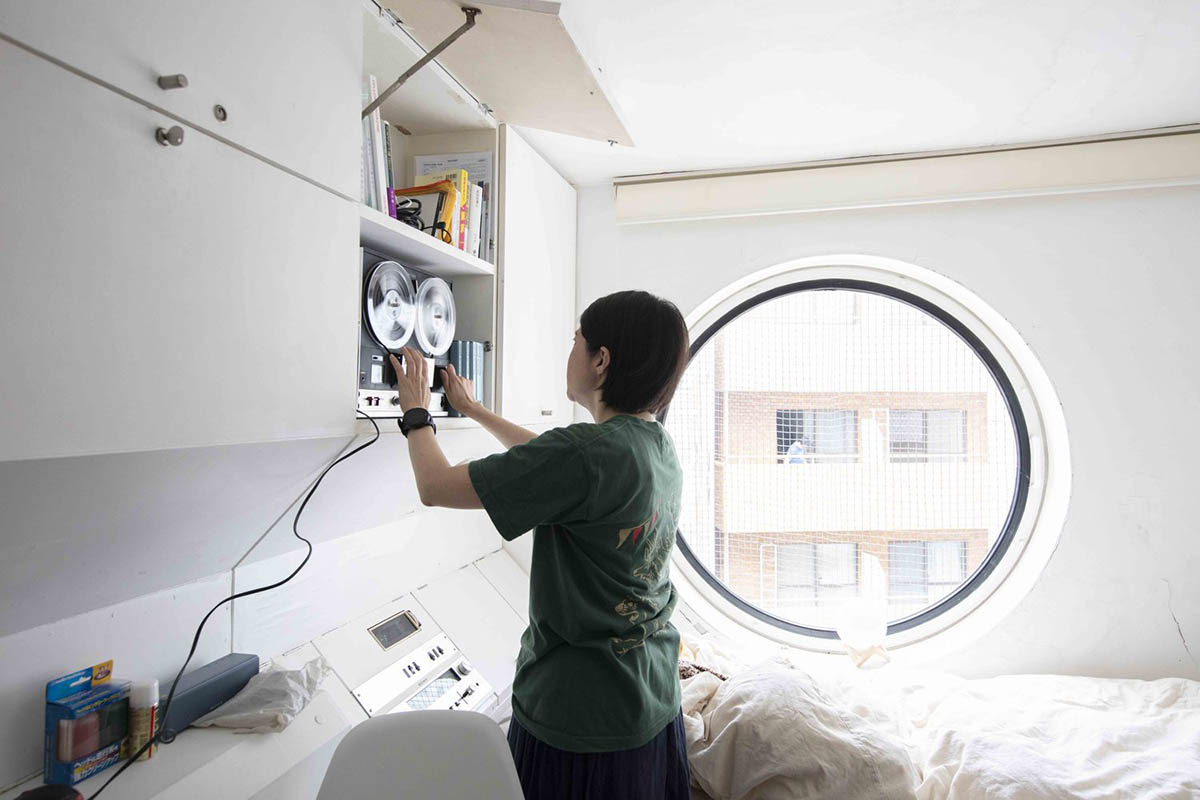 Image courtesy of Nakagin Capsule Tower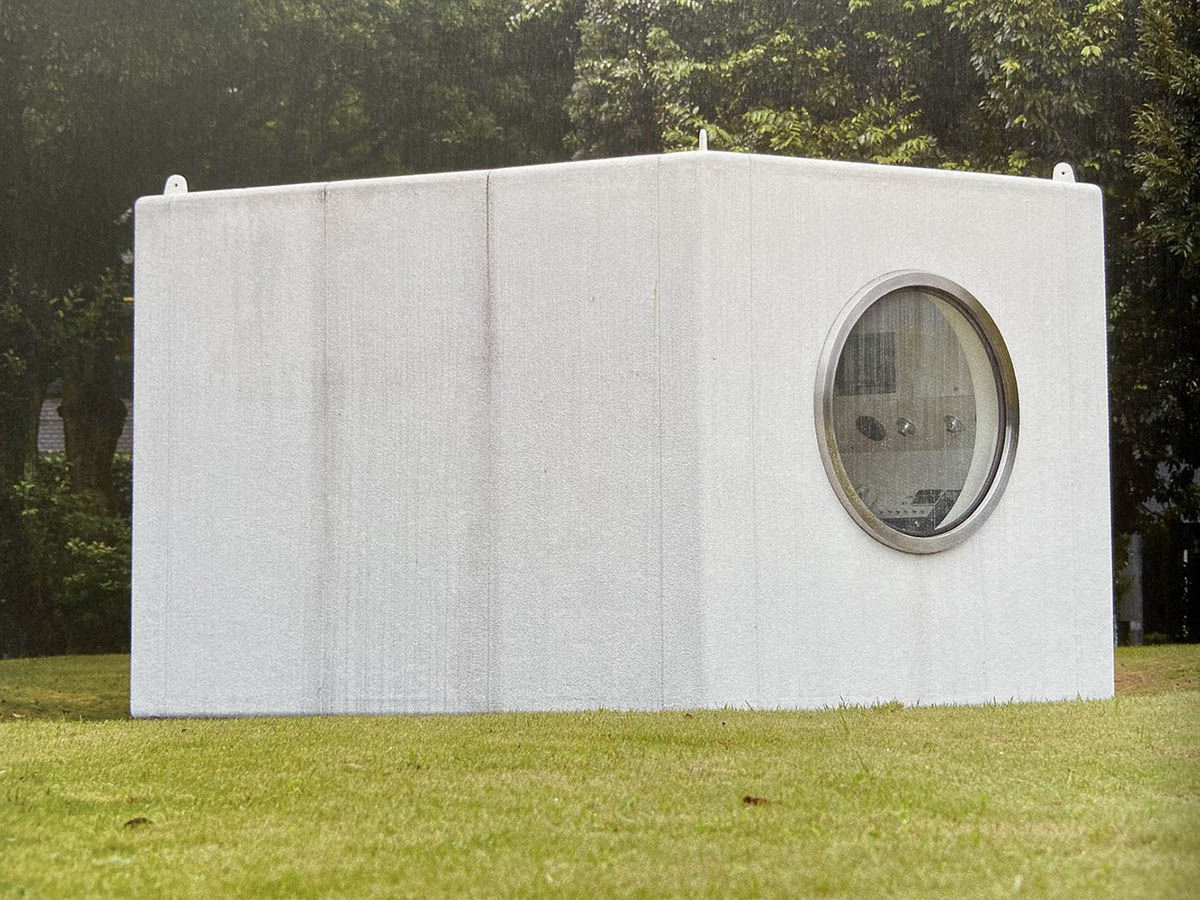 Image courtesy of Nakagin Capsule Tower
Crowdfunding has been run on the Motion Gallery site since July 2nd to be able to repair the capsules to be donated to museums. It is also reported that a new survey is prepared for each capsule, with the cooperation of architectural laboratories of multiple universities. The results of the survey will be published in a new book by Soshisha, planned to be released in February 2022.
Top image courtesy of visuall.net
> via PR Times Japan