NADAAA designs linear family retreat nestled into a slope in the south of France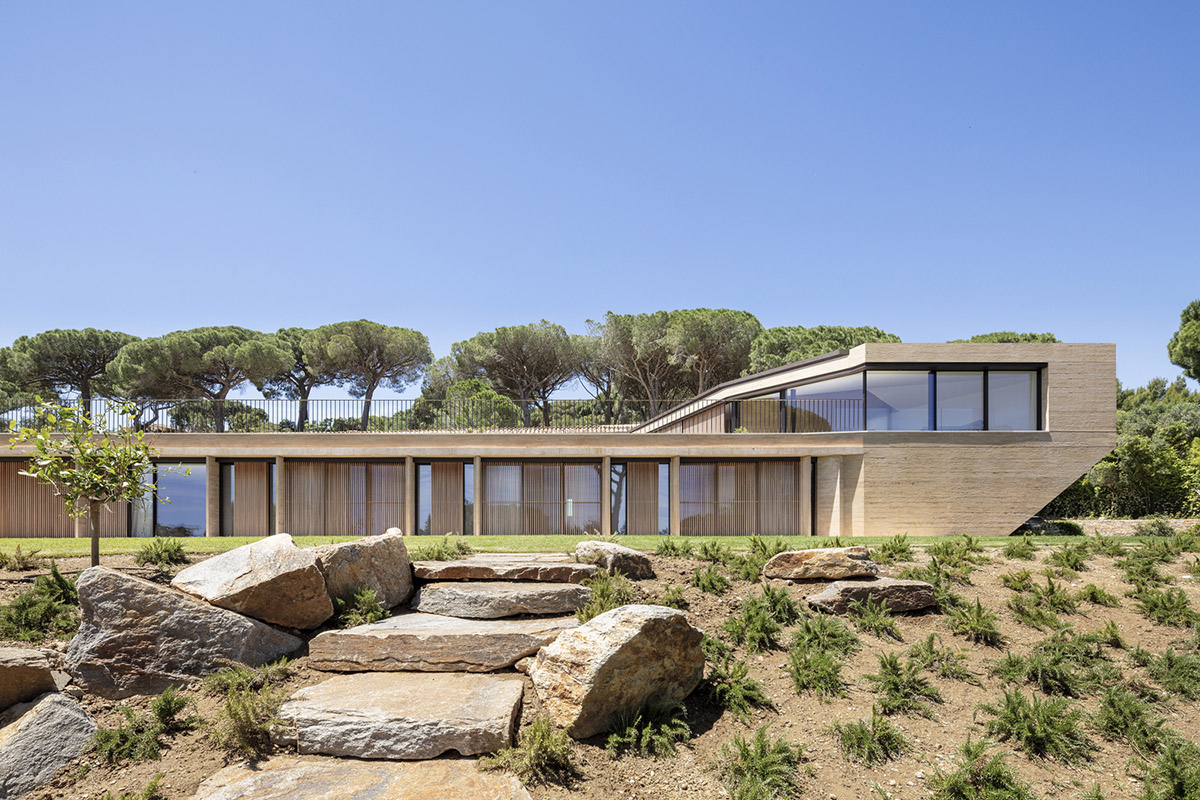 Boston-based architecture and urban design practice NADAAA has completed a family retreat nestled gently into a slope in the south of France.
Named Villa Varoise, the villa creates a monolithic appearance in the natural terrain where the architects used the natural site conditions to design this house.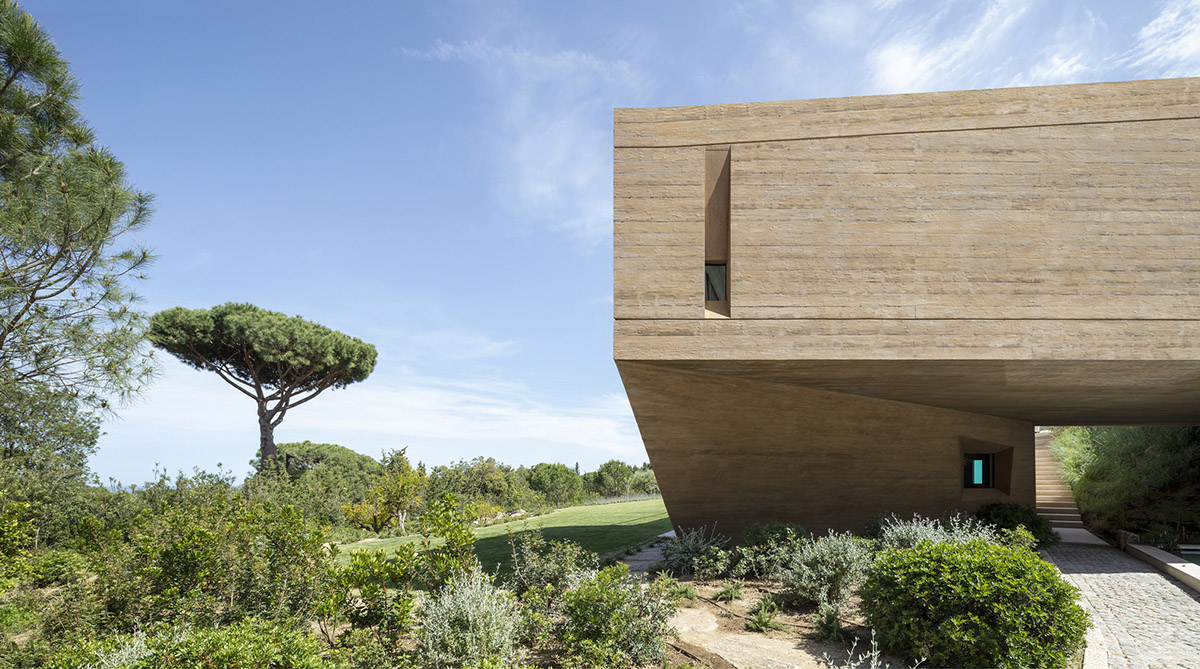 Covering a total of 490-square-metre area, the villa is situated on a hill of olive trees, pinus pinea, and a vineyard and has been designed as a family retreat by respecting the nature of the site. An agricultural plot, the family's mission was to cultivate the landscape as part of their stewardship.
The program, which is based on a longitudinal layout, is placed on the land by creating some angular surfaces. "The house also needed to respect strict zoning guidelines for regional vernacular materials and construction processes, while leveraging the sloping terrain," said NADAAA.
"This resulted in the integration of landscape and house through the production of a monumental vaulted threshold to a central courtyard."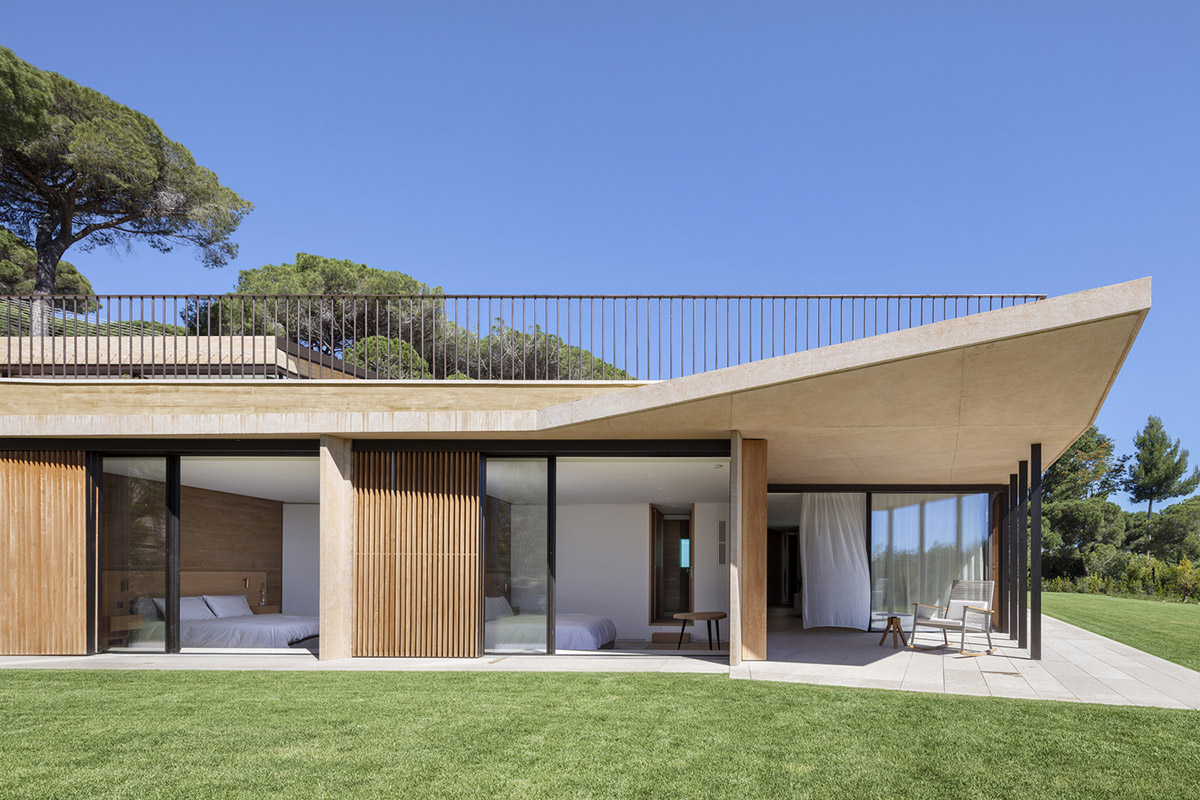 All rooms have mesmerizing views towards an open pool and large garden. The house acts like a long corridor itself for free movement. On the basement level, there are six rooms and family room - all they offer views to the landscape.
The architects said that "for centuries, the enclosed courtyard has been overlaid on various geographic settings—each time transformed according to the climate, rituals, and construction practices of the place."
They created a vehicle to capture the outdoors within the building, the courtyard is defined by its interiority.
The slipped court of this project provides simultaneous interiority and exteriority—protected as well as engaged. The resulting vault is a ruled surface that mediates between the geometry of a stair, the pool, and the living areas above.
To ensure a strong lateral stability, the architects have designed a roof made of a series of surface-active vaults. The slope of the vault maximizes the zoning envelope in order to bring in southern light.
Beneath the roof, there are common spaces like living, eating, and sleeping spaces. The lower wing has been designed as a street corridor, activated by a reading room and bedrooms that open directly onto the landscape.
"Many of the living spaces of this house are outdoors, taking advantage of varying views, times of the day, and public vs. private moments," added the studio. "For this reason, the architecture of the house extends into the landscape, retains it, and frames spaces in between."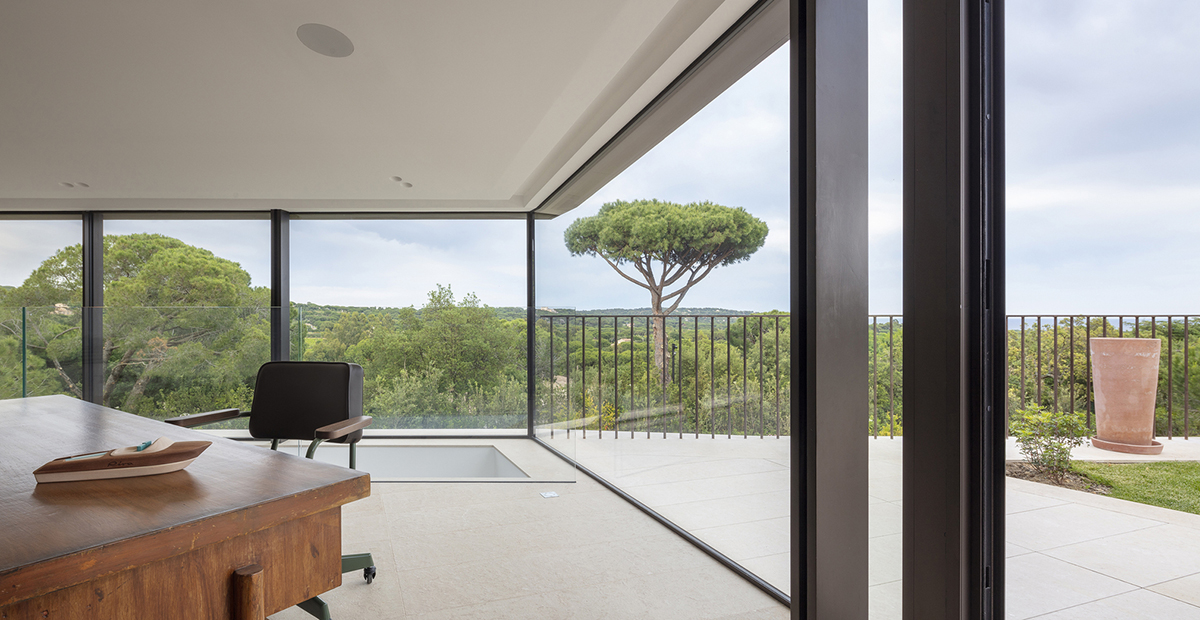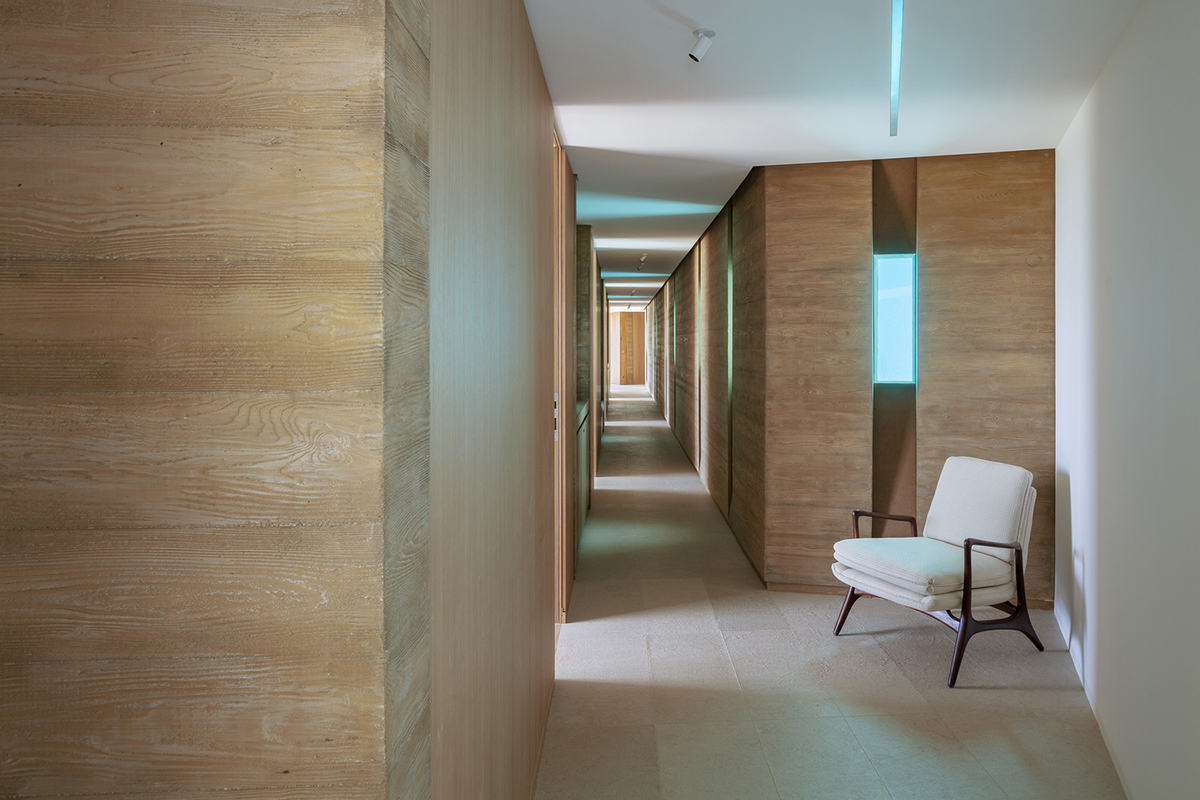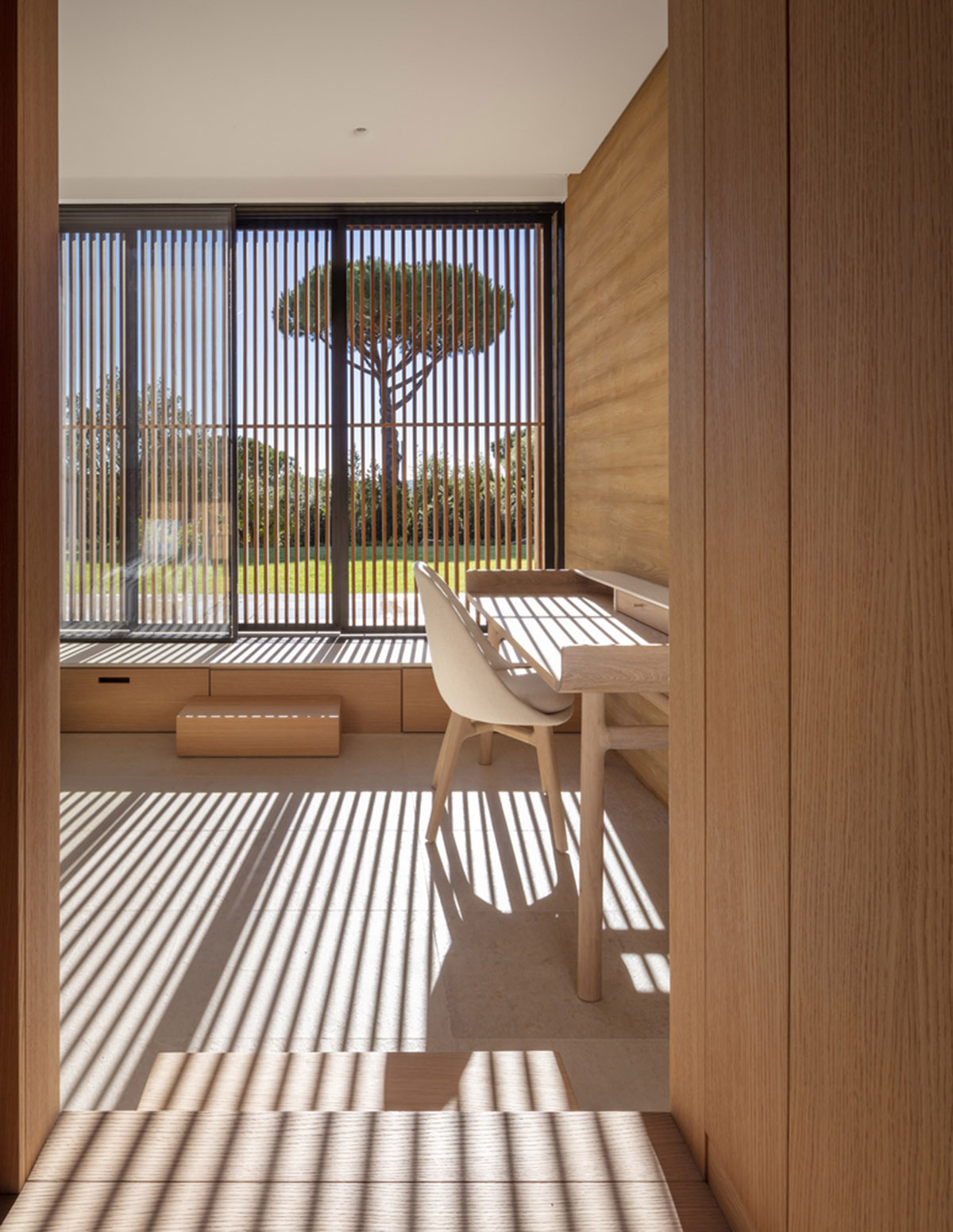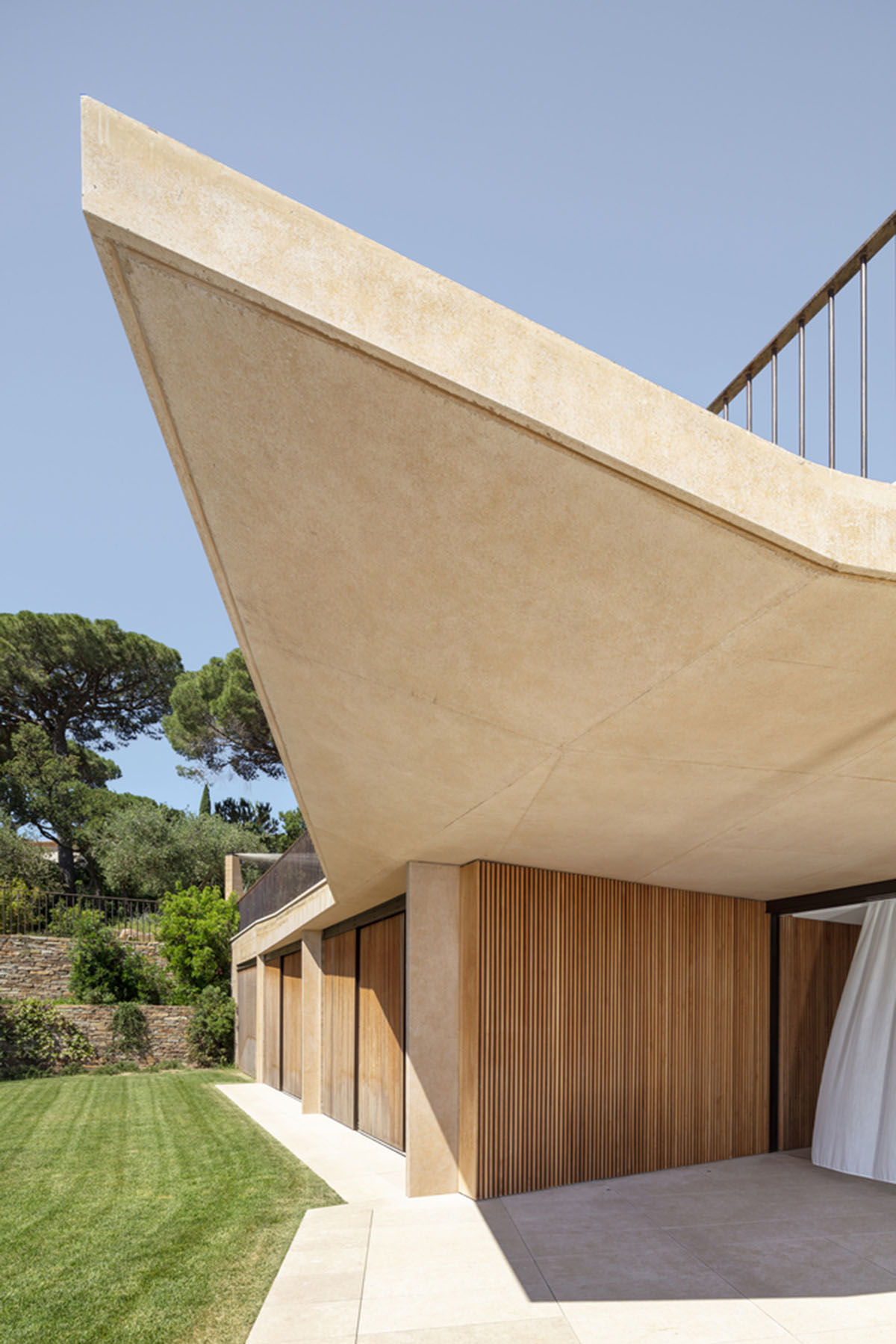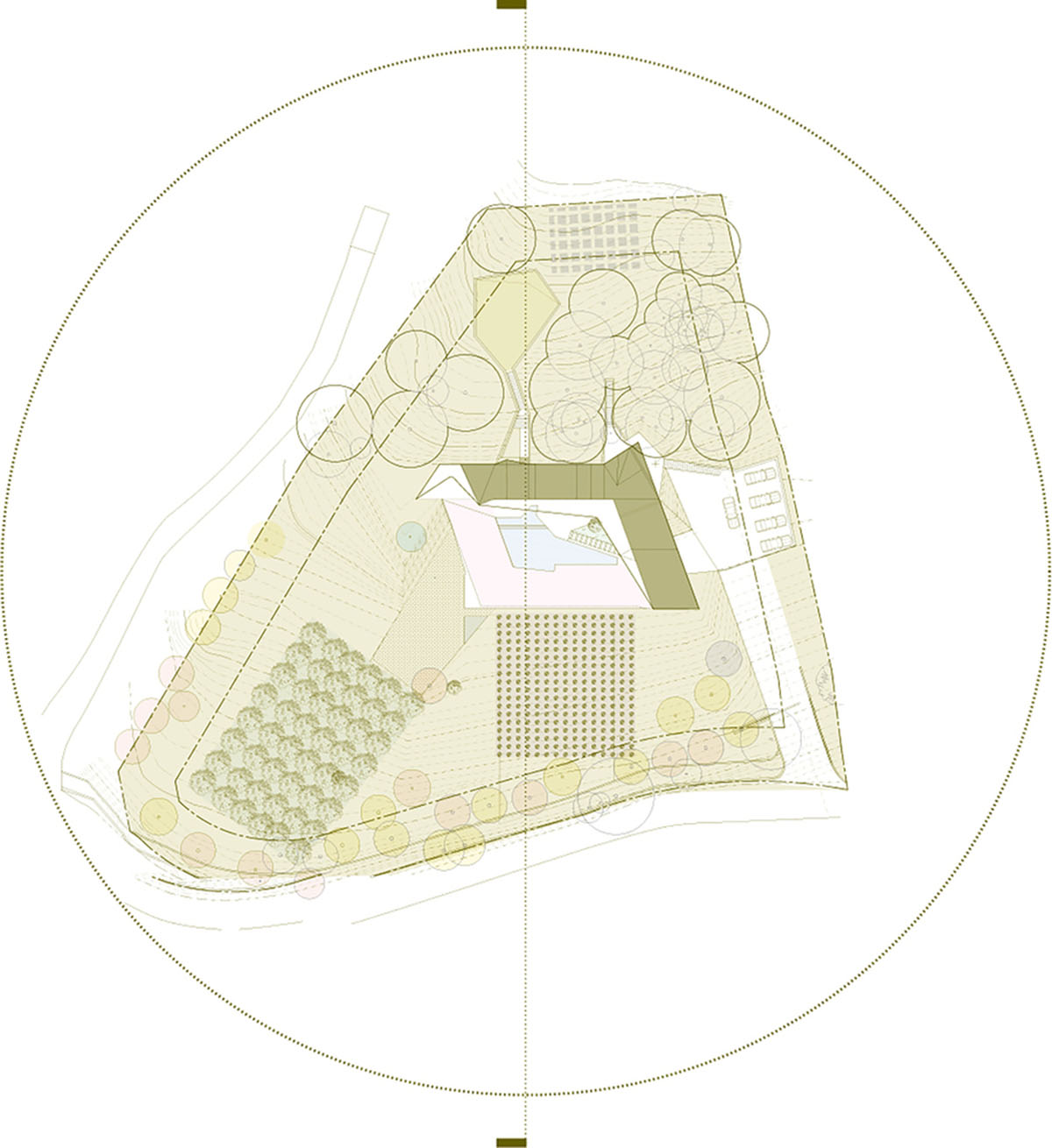 Site plan
Lower floor plan
Upper floor plan
Roof diagram
Section
Section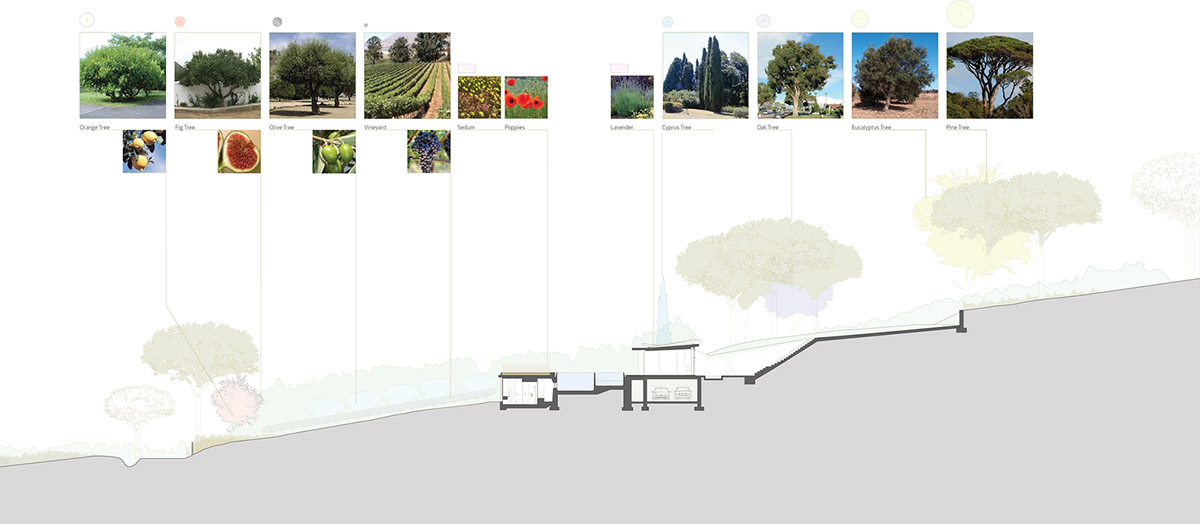 Site section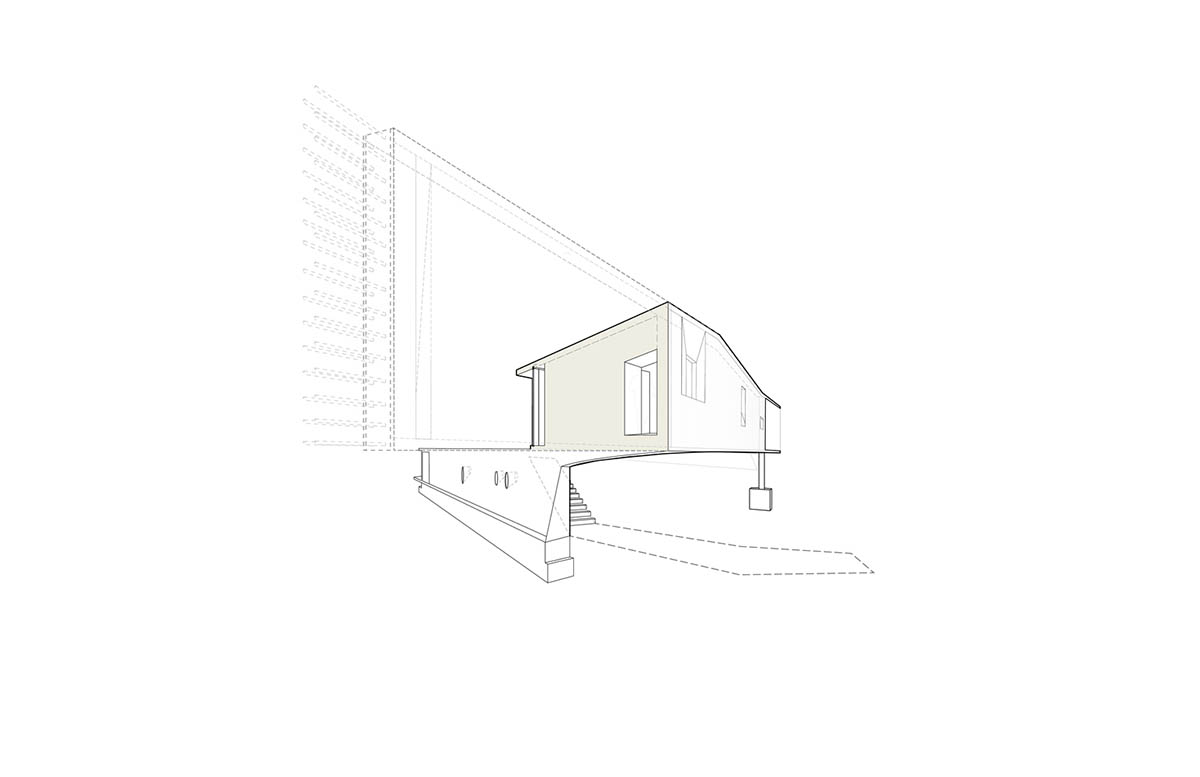 Cantilever structure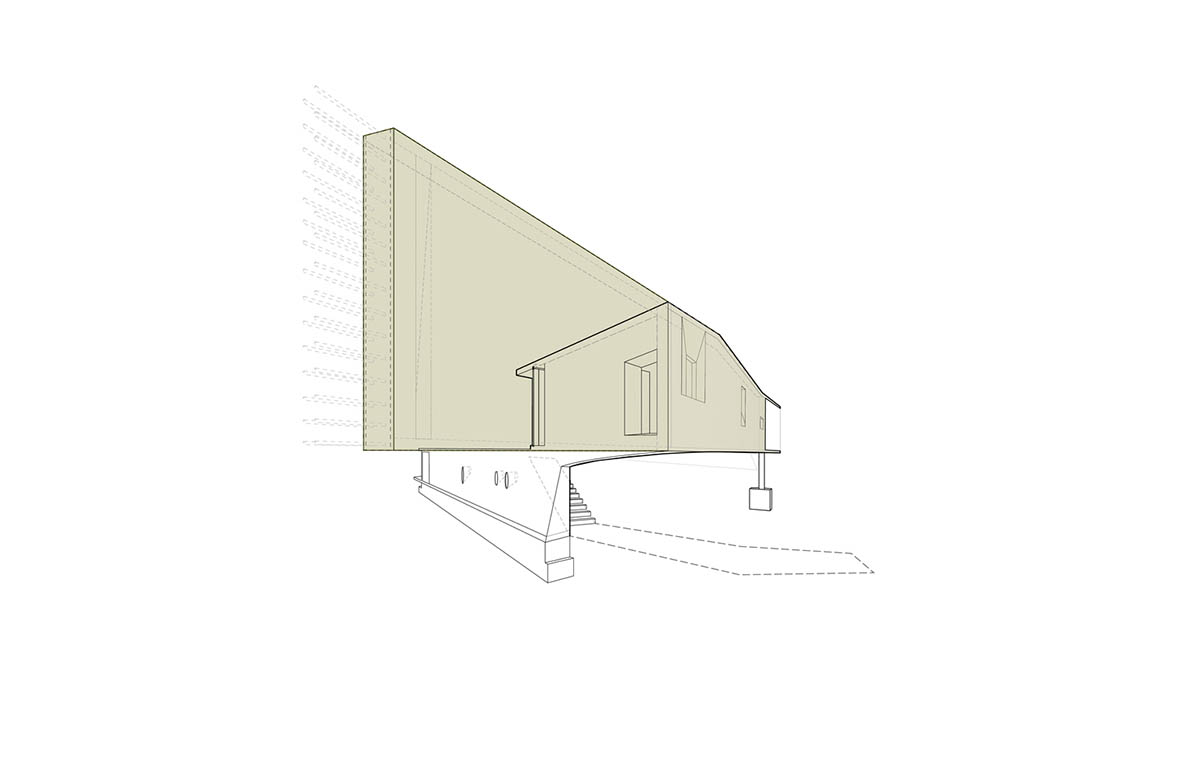 Cantilever beam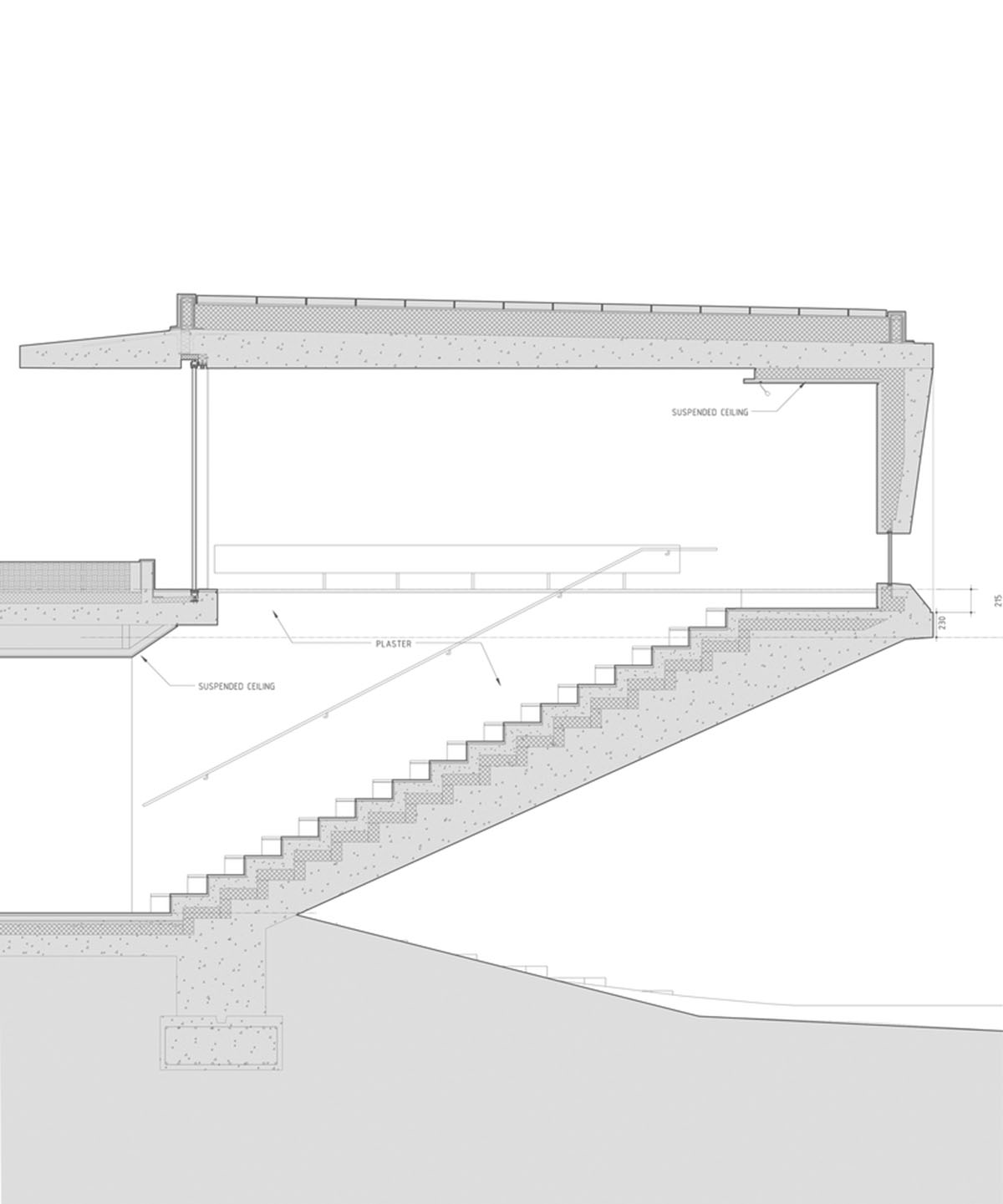 Section detail
Project facts
Project name: Villa Varoise
Architects: NADAAA
Location: France
Area: 490m2
Year: 2021
All images © John Horner
> via NADAAA