Cabinda City: Towards an African Urbanism
Cabinda City has just given truth to the notion of sustainability. Located in an enclave of Angola, its bordered by the Atlantic Ocean and two Congolese Republics. It is 655 hectares with an anticipated population of 35000. It has also been hailed as a necessary effort in Angola's post civil war building efforts. As well as it been described as "a stunning natural environment to create an inspiring sense of place."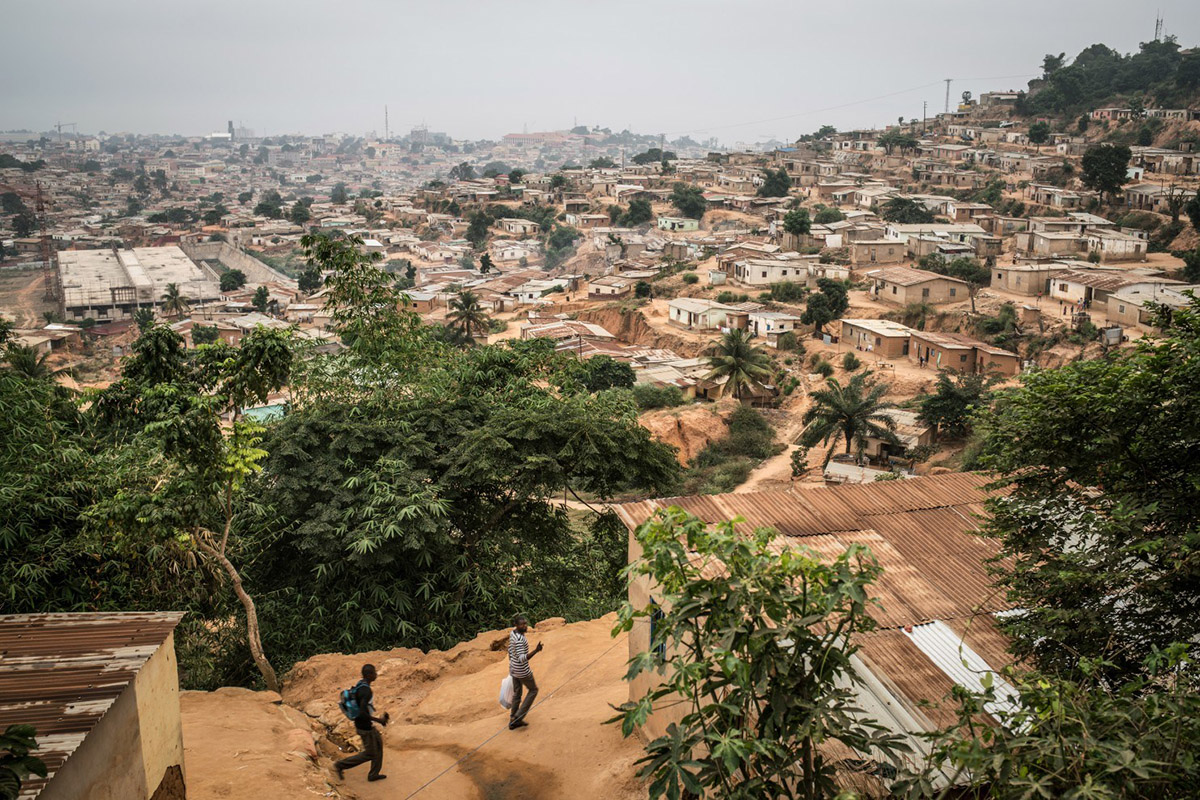 A poor neighborhood overlooking oil-rich Cabinda. Image courtesy of Sahara Tribune
The pioneer behind Cabinda City is Gary White. Gary is the Director of New Urban: Integrated Design, New Urban, a multidisciplinary architectural firm in Cape Town.
Coupled with his developmental planning approach to Cabinda City, recognising the need for adequate resources of understanding Urbanism in Africa, he co authored a book: Africa Drawn: Which won the CNU (Congress for New Urbanism) Award in May 2018.
According to Gary, the challenge for planners in sensitive landscapes like Angola, is the systematic practice of renewed principles in Urbanism, which inevitably leads to Sustainable Urban Environments. Particularly in the case of Africa.
In the case of Cabinda, this implies a bottom up approach to planning, one that takes on an organic spurring. This includes interventionist functional elements, which are most suited to the daily needs and economic realities of the population. For a process, Gary refers to it as "Incremental Urbanism". One that is specific and unique to its context and immediate concerns.
He further anticipates a "balanced development for Cabinda City" and "providing housing for different income levels, opportunities for economic growth as well as open spaces to maintain existing forests as much as possible." A process that necessitates urban management and policy frameworks.
Environmental planning remains a stringent factor in the development of Cabinda. The city is economically controlled by foreign companies, it sits on 70% of Angola's oil reserves.
The existing environmental impact also remains a concern. The efforts for Cabinda City have seen the preservation of natural habitats for butterfly's. "In this case conservation areas are used as corridors connecting different neighbourhoods and creating linkages outside of the city"
Besides the careful management of the landscape, another imperative is the sustained development of the local workers and their built environment. A process Gary deems as a responsive approach to urbanism.
New Urbanism New Urban recognises development as a significant element. In the case of Cabinda City, with its subversive urban model, it has become clear that in addressing urban complexities in Africa, it is important to be informed by particularities of nature and indigenous culture. Giving rise to sustained growth processes.
Graphic images courtesy of Gary White
Top image courtesy of Condé Nast Traveler.
> via New Urban