REX unveils design for Performing Arts Center at Brown University
New York-based architecture firm REX has unveiled design for a new Performing Arts Center (PAC) that will be built at Brown University in Providence, Rhode Island.
The new building is designed to inspire innovative new art-making and enable unprecedented artistic collaboration and serve as a hub for performance at Brown.
The design will function as an academic and cultural building that is technologically sophisticated, highly flexible and adaptable to multiple art forms, yet intimate in scale and feel.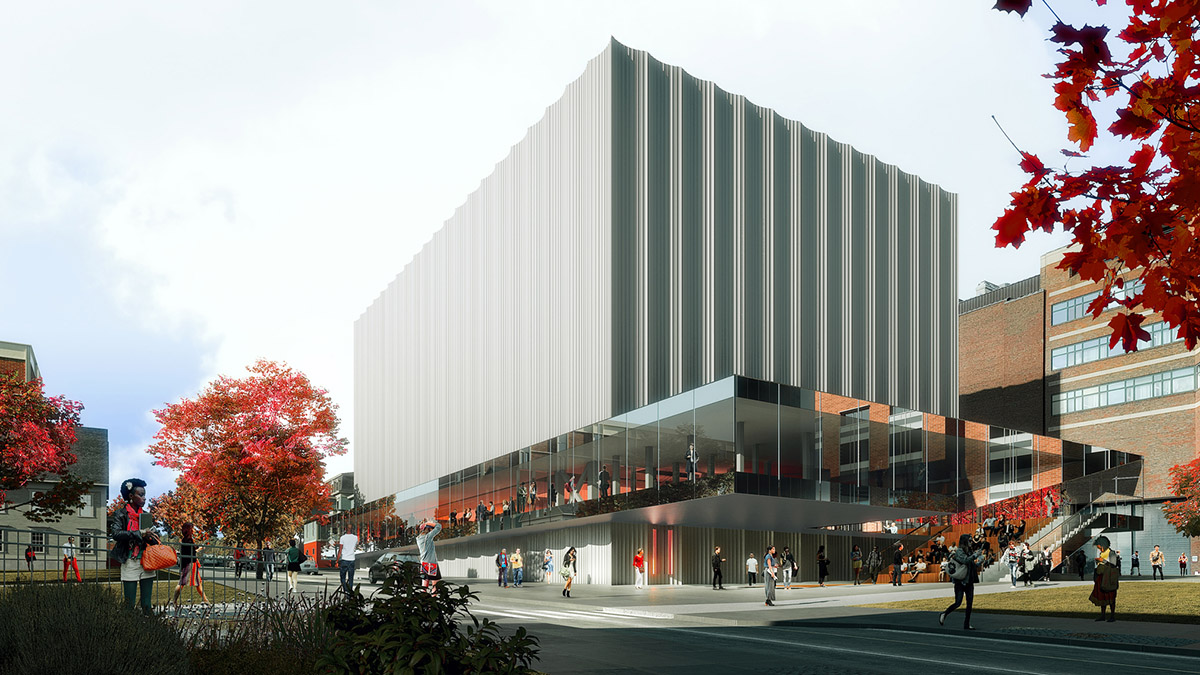 The newly-released plans for a state-of-the-art main performance hall that can transform into any of five vastly different stage/audience configurations — ranging from a 625-seat symphony orchestra hall, to a 250- seat proscenium theater, to an immersive surround-sound cube for experimental media performance.
Beyond the main hall, a suite of modern studios, rehearsal spaces and intimate performance venues will serve as everyday academic resources for students and faculty.
Custom-designed for theater, music and dance, the spaces aim to inspire generations of performing artists to create cutting-edge, original artwork and re-examine well-known works, practices and traditions.
And a transparent slice that intersects the PAC will enable performances, rehearsals and arts scholarship to extend into the Brown campus and local neighborhood, inviting the community to witness and engage in the creation of art within the building.
Brown University President Christina Paxson says that REX achieved a remarkable design — sophisticated and adaptable to multiple art forms, yet also intimate in scale and feel.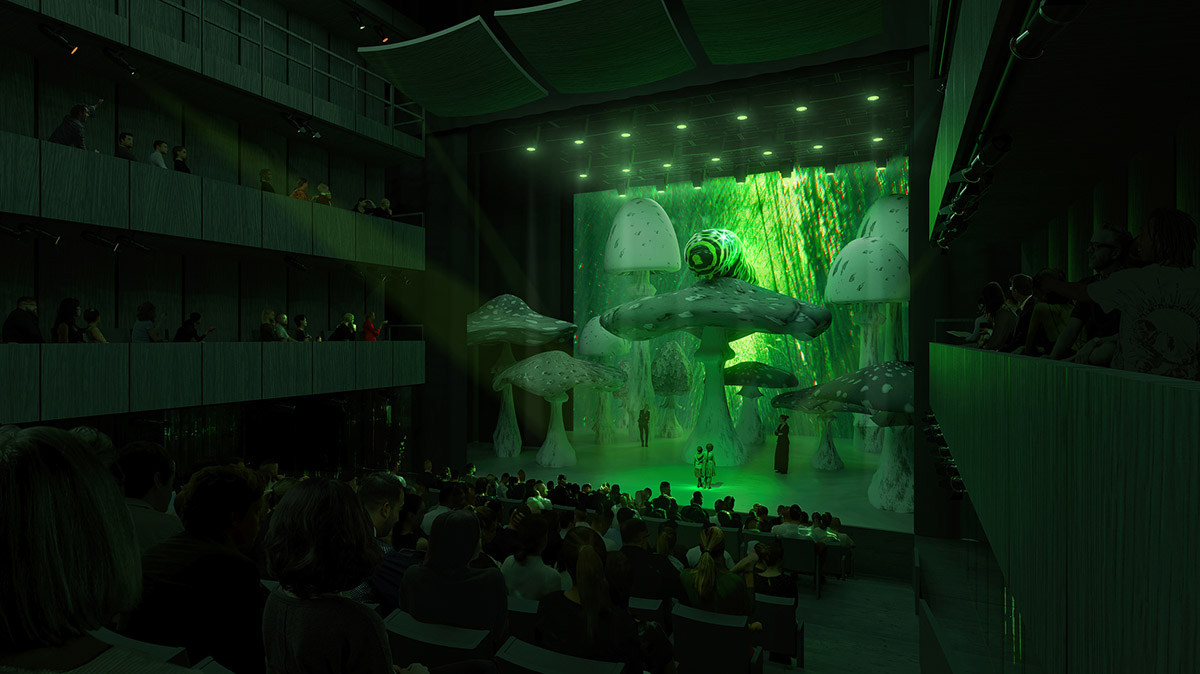 "The Performing Arts Center's innovative, flexible design will establish the building itself as a deeply integral part of the artistic process," Paxson said. "It promises to inspire groundbreaking creation, collaboration and experimentation in ways we can't even yet imagine."
Joshua Ramus, founder and principal of REX, called the building "both radically flexible and extremely precise. No arts space like it exists," he said.
"It is not a 'one-size-fits-all' auditorium, mediocre to all and excellent for none," Ramus said. "It is literally five very specific, high-performance configurations in one. No other single-space venue can be a 250-seat chamber for spoken word and a 625-seat hall for a 100-piece orchestra, both with exceptional acoustics and intimacy."
Brown unveiled initial plans for the PAC in 2017 after launching the Brown Arts Initiative (BAI), a campus-wide effort to make the University a vibrant laboratory for inventive arts practice and scholarship.
Brown's strategic plan positions the arts as an integral presence throughout the curriculum and fundamental to cultivating creative expression, stimulating discovery and fueling innovative thinking.
As envisioned, the PAC will vastly expand Brown's ability to create and stage new and existing works, combine art forms, and welcome world-renowned faculty and artists to learn from and inspire scholars across disparate fields of study.
The release of the renderings follows a two-year planning, design and community engagement process and a recent vote by the Corporation of Brown University to authorize site work at the PAC's approved location on Angell Street in Providence.
The building is scheduled for completion is spring 2022.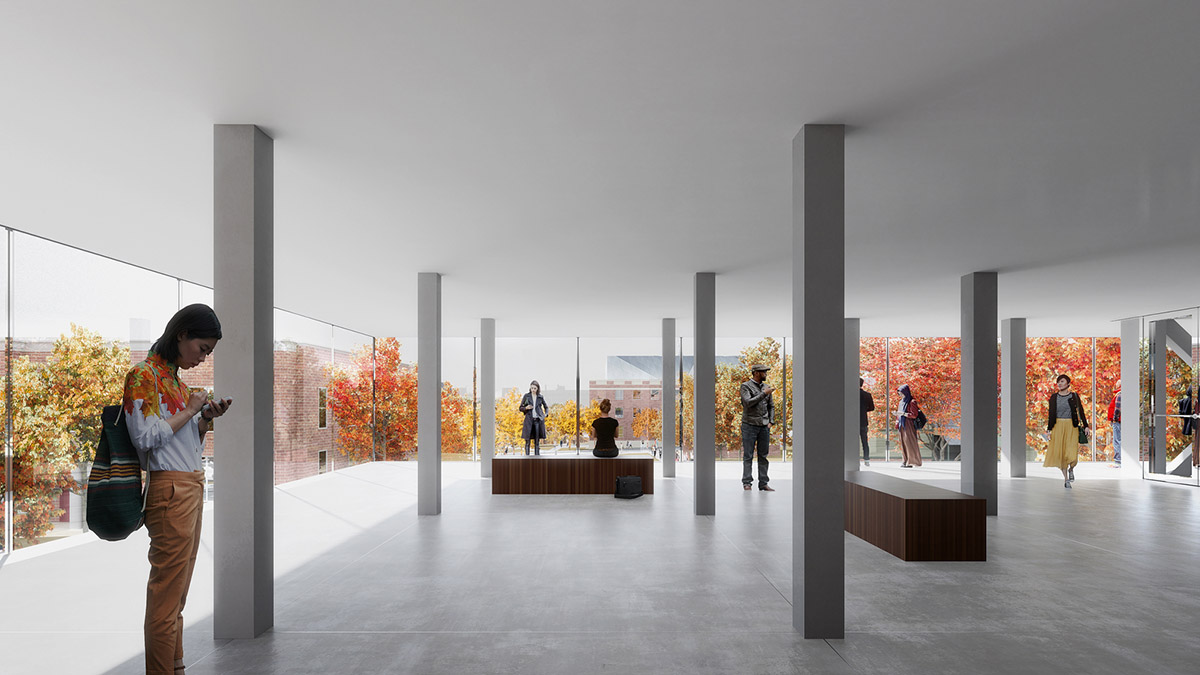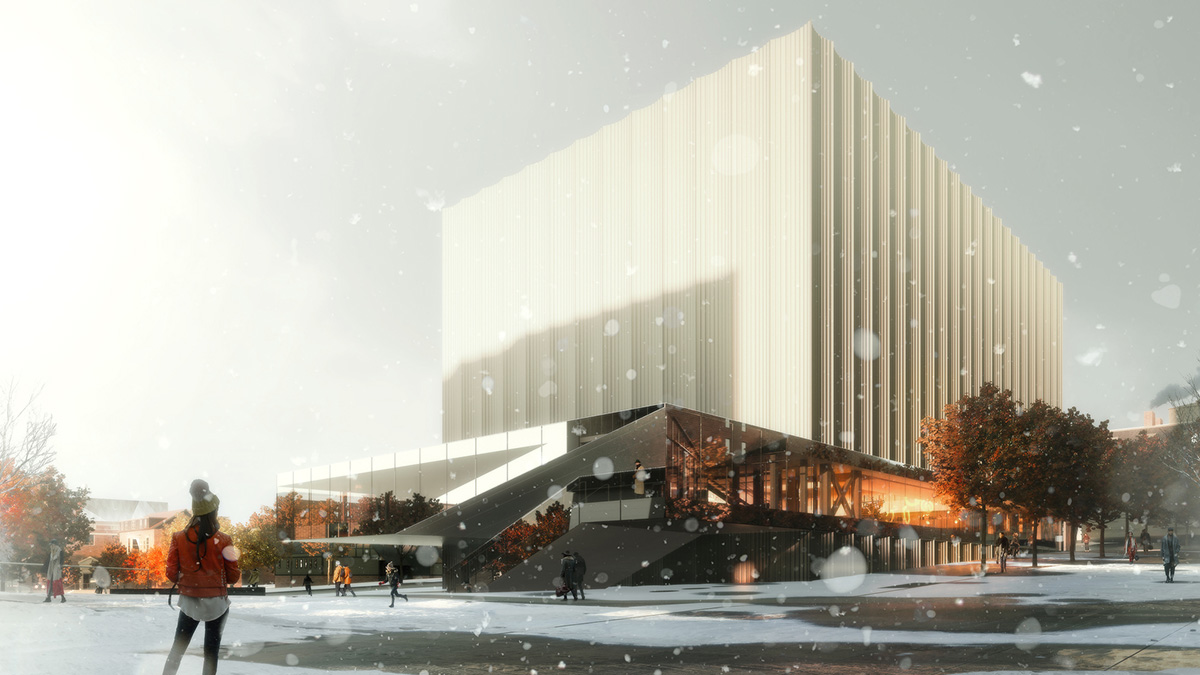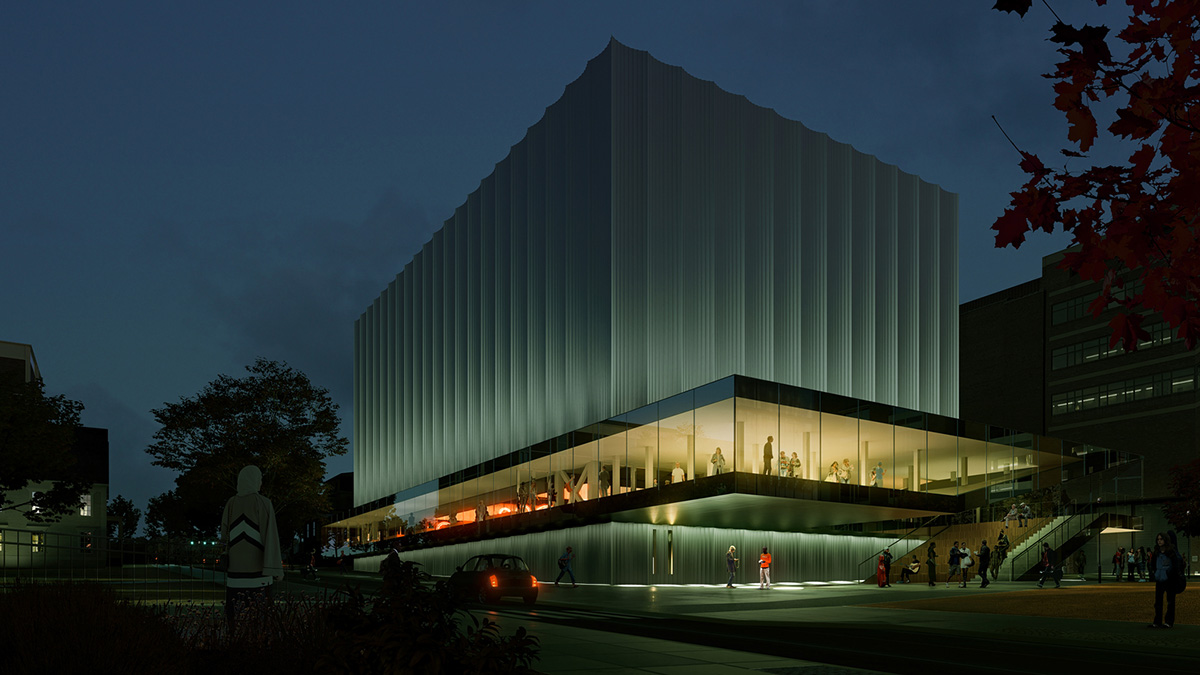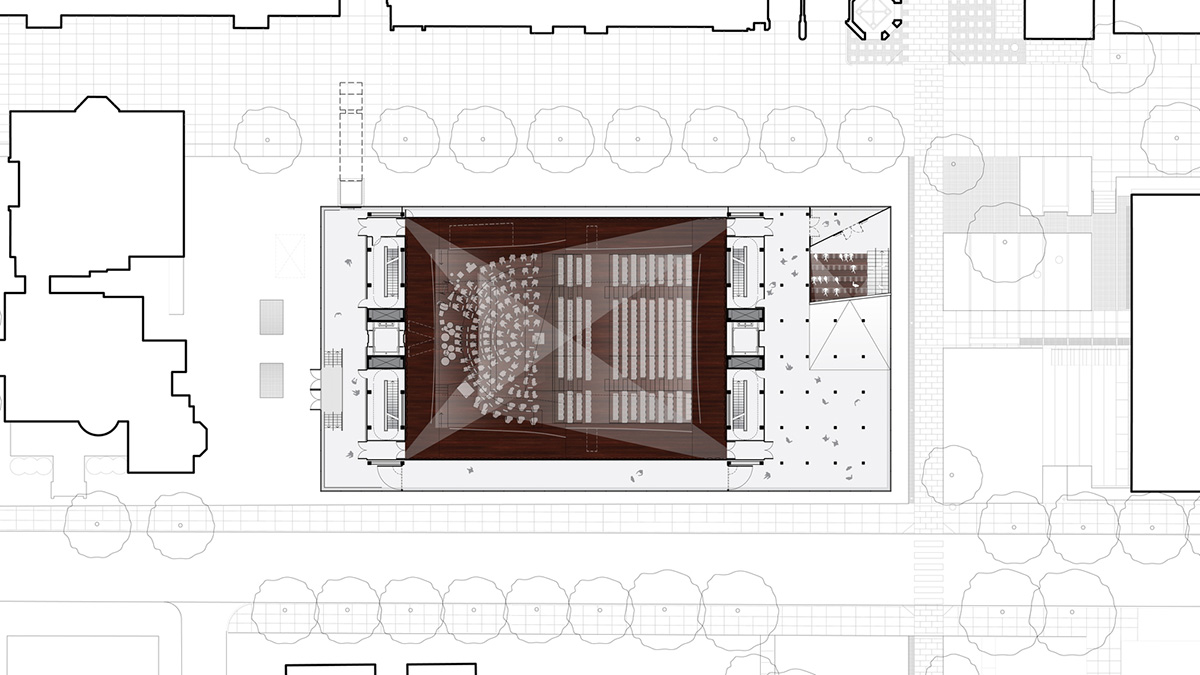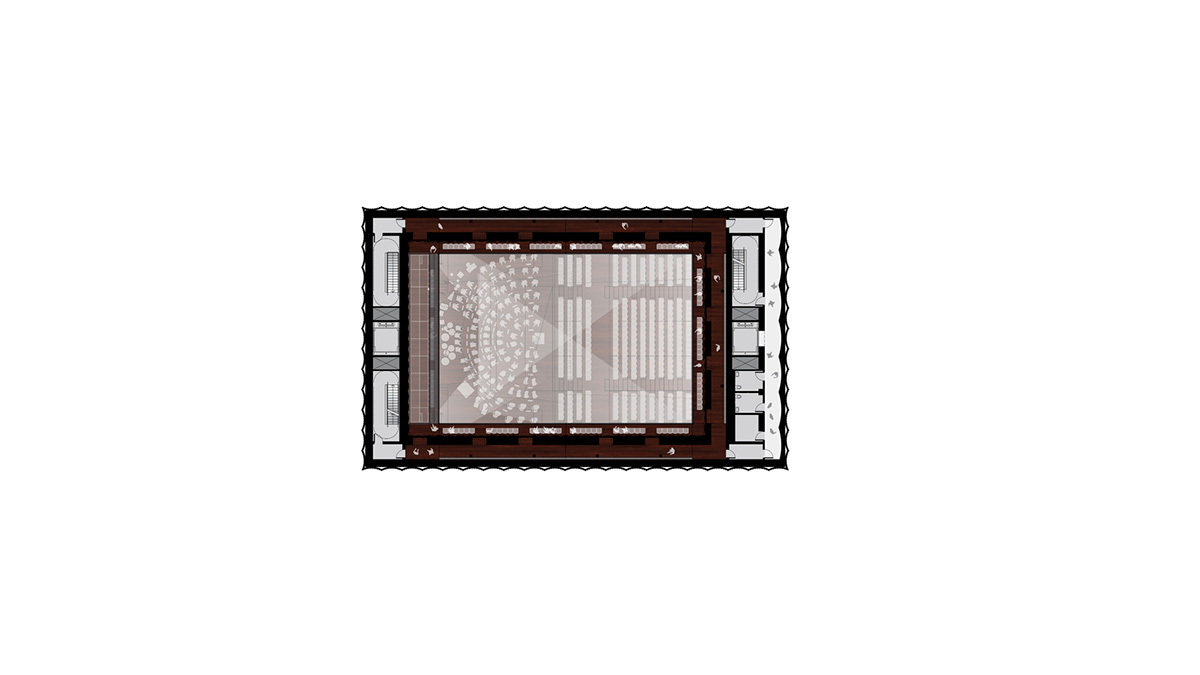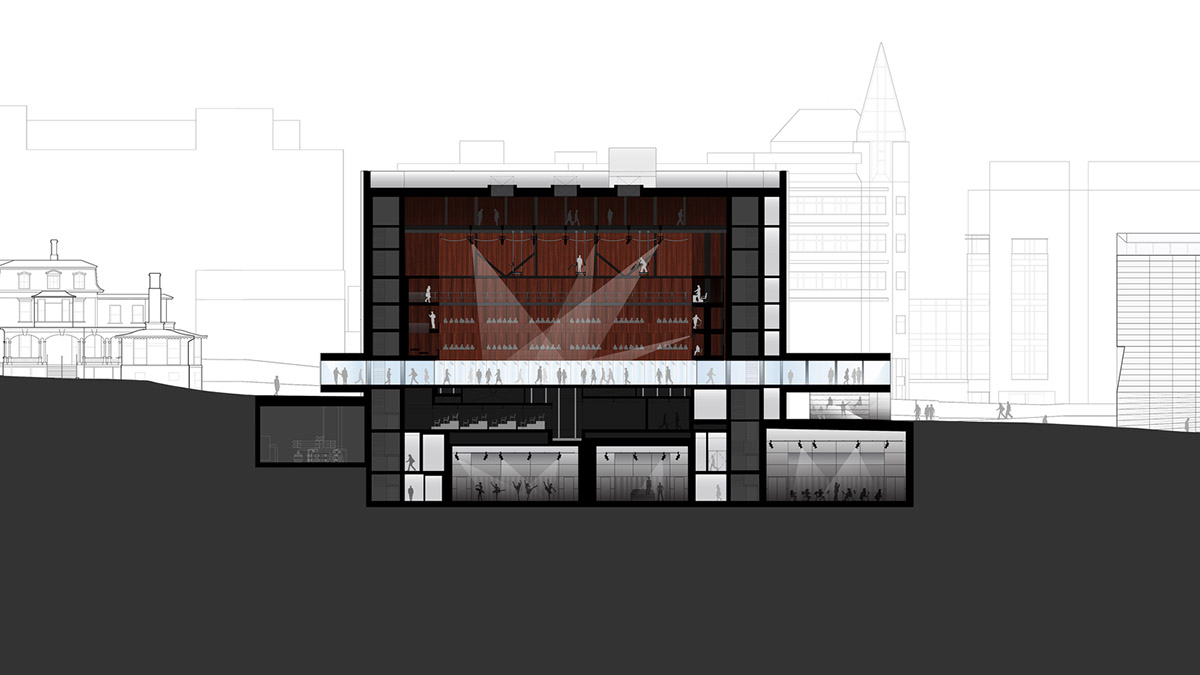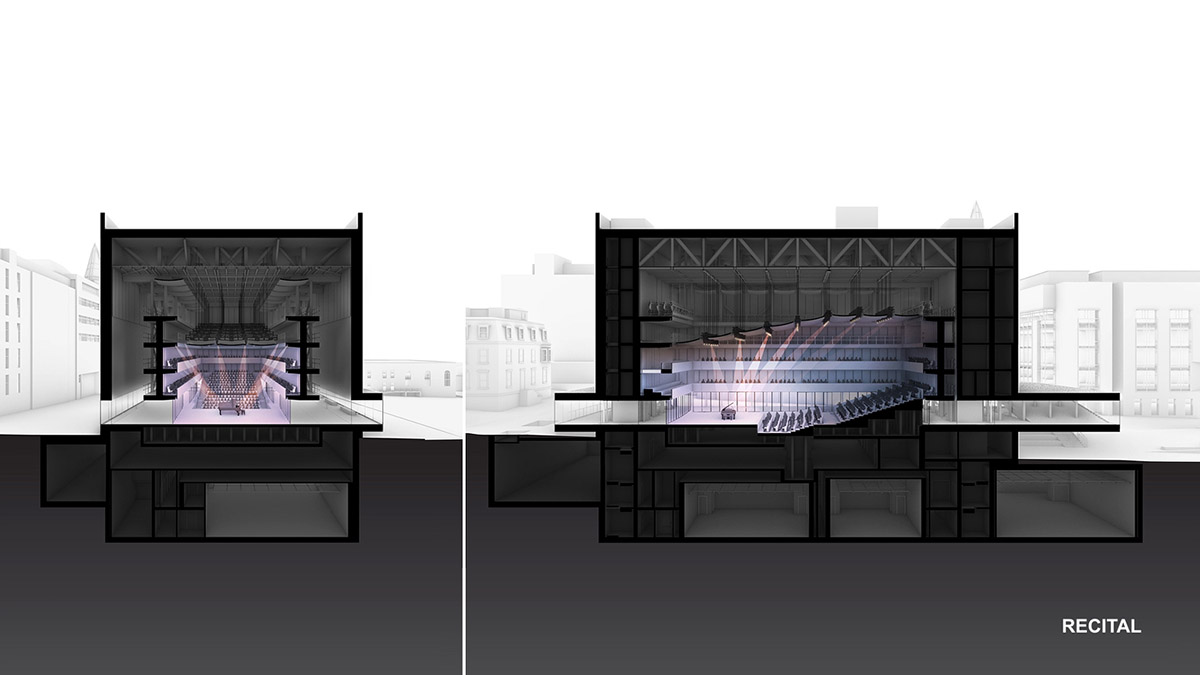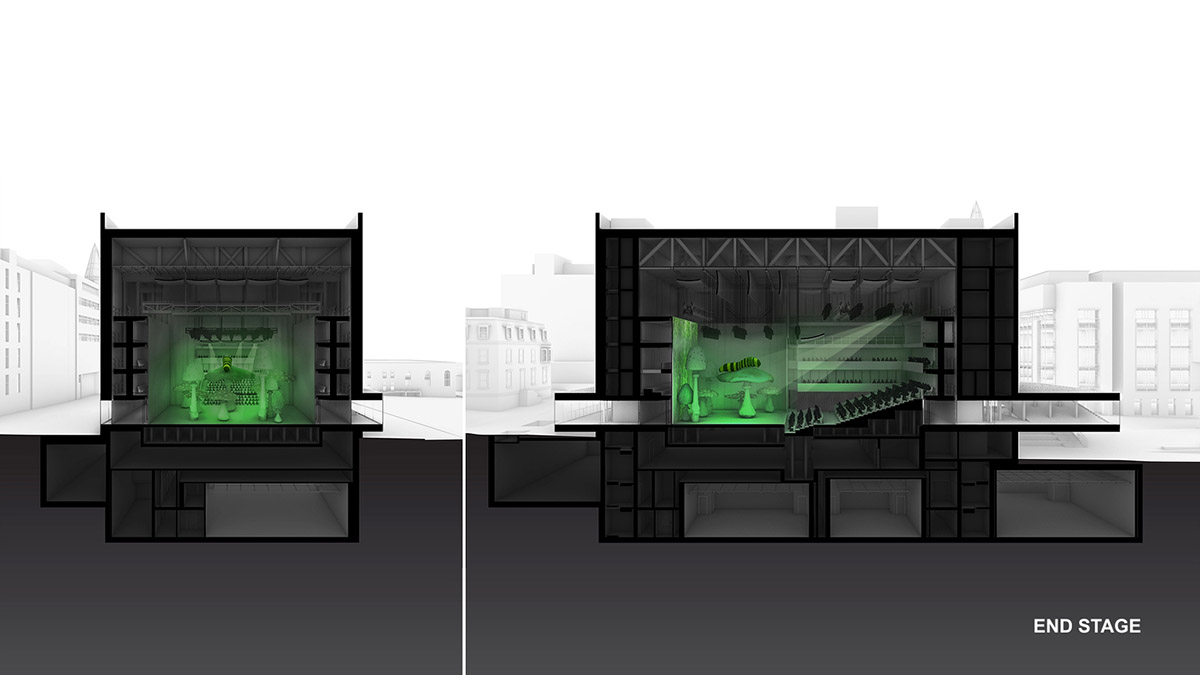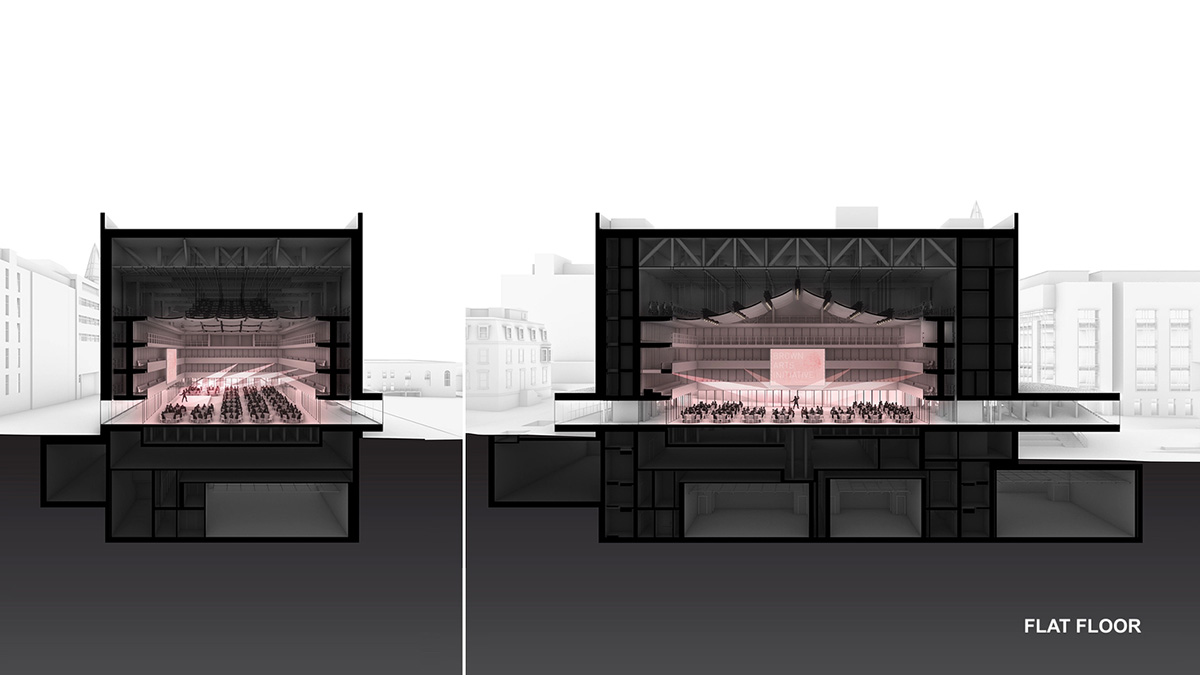 All renderings © Luxigon
All drawings © REX
> via REX