Oppenheim Architecture completes water purification plant with natural rock form in Swiss forest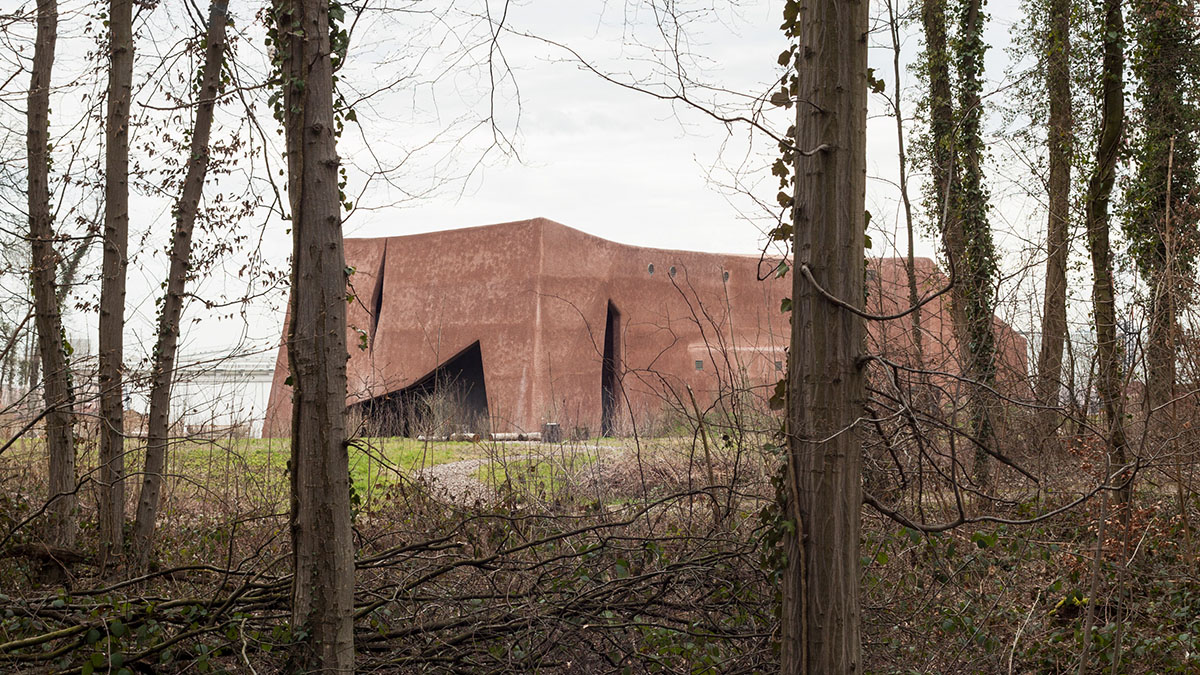 Miami, New York and Basel-based practice Oppenheim Architecture has completed a water purification plant in a protected Swiss forest in Muttenz. Commissioned by OAD Europe to design the city's new municipal water purification plant, the structure has been designed as a natural rock form made of a mixture of stone and clay.
Named Muttenz Water Plant, the building, covering a total 19,806 square foot area, is settled between the protected forest and the nearby the nearby industrial parks. The building is envisioned as a model of sustainability, extremely sensitive to its contrasting setting near the Rhine riverfront.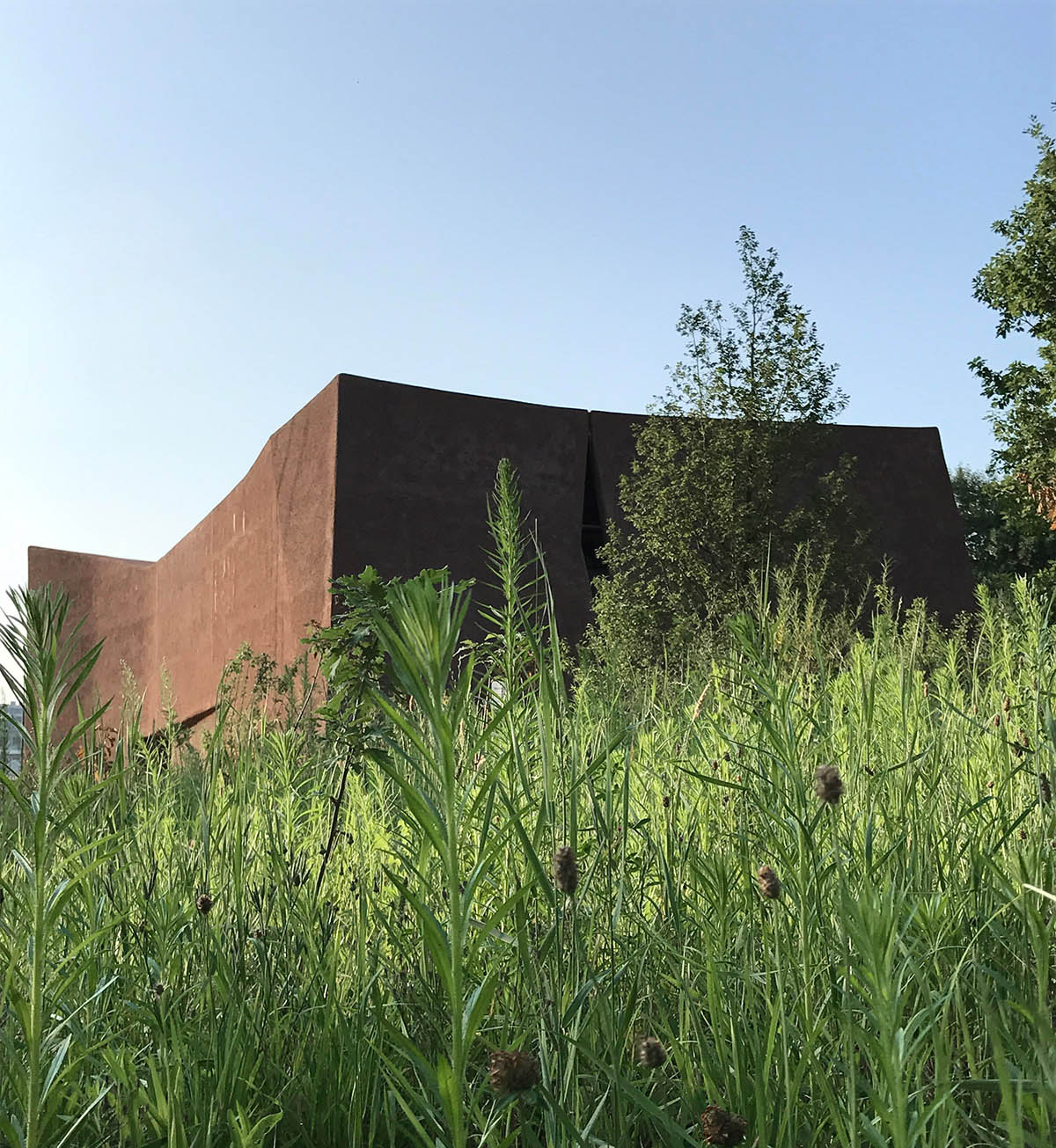 Image courtesy of Oppenheim Architecture
Muttenz Water Plant will act as an educational building to express the complex purification process in such stressed environment. "The unique and important function of the drinking water treatment plant is to create an expressive building," said Oppenheim Architecture.
The building acts as the new landmark of the town of Muttenz and the Basel area. "The role of architecture is to link and express the unique and state-of-art technology, placed in a natural ecosystem and emphasizing the importance of the purification process," added the architects.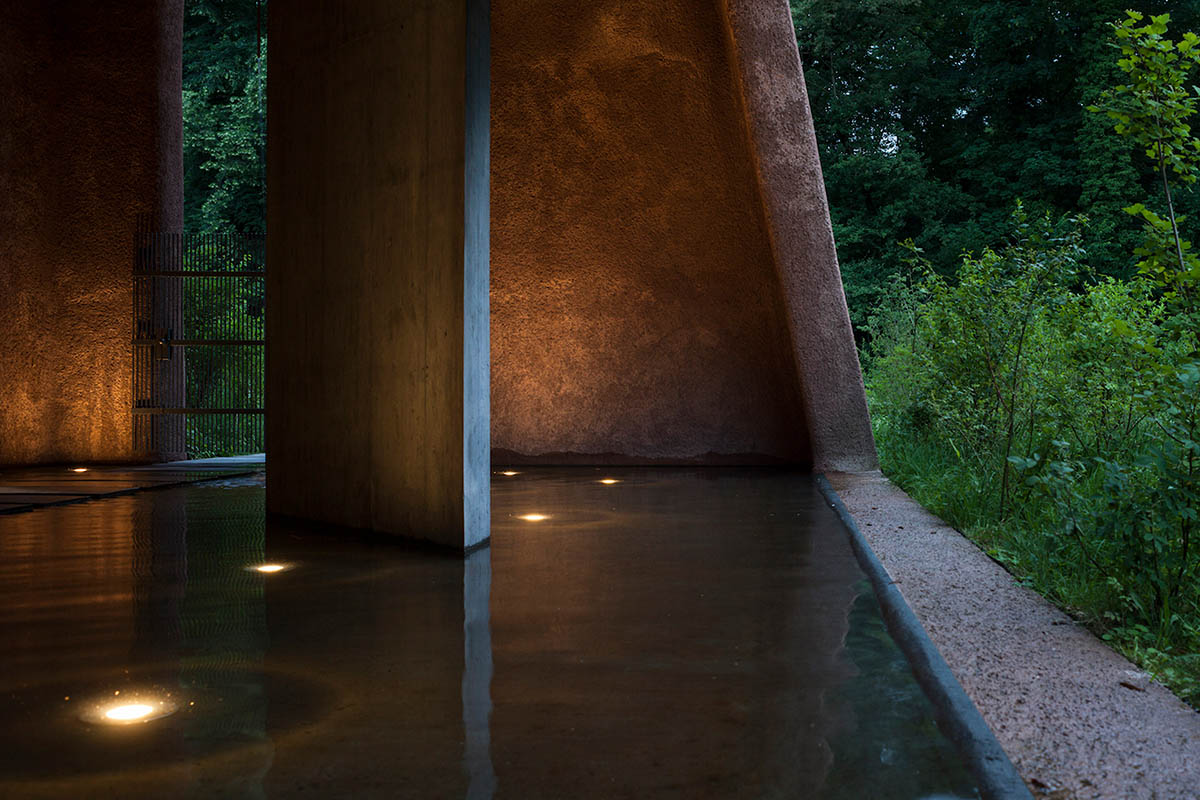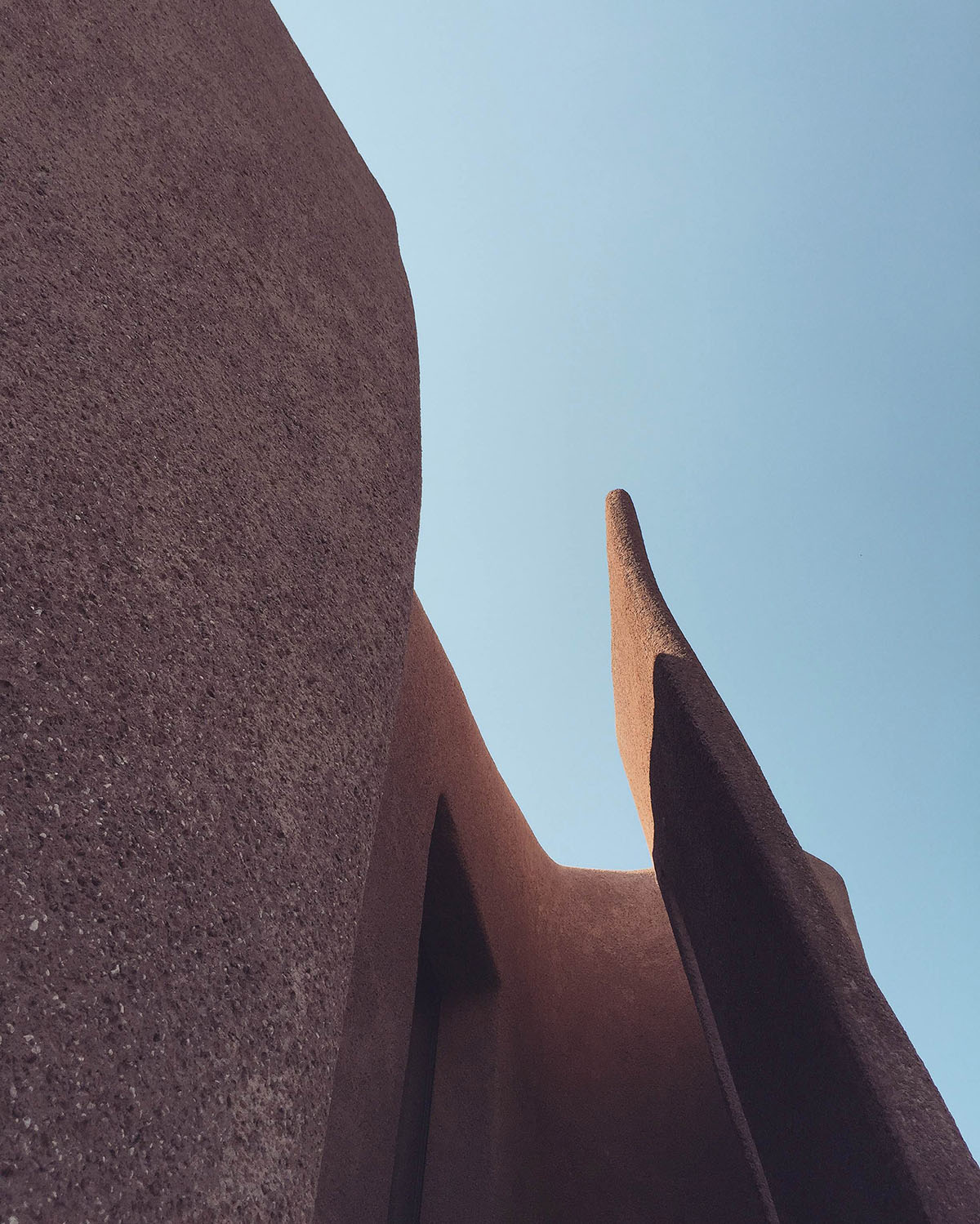 Image courtesy of Oppenheim Architecture
Oppenheim Architecture is known with its silent and natural forms adapted to the terrain that belongs to it. The firm, led Chad Oppenheim has offices in Miami, New York and Basel.
"We are trying to create buildings that are silent and also very powerful," said Chad Oppenheim at the World Architecture Festival 2018. "It's all about creating a building that can be part of the landscape," he added.
Project facts
Project name: Muttenz Water Plant
Architect: Oppenheim Architecture
Location: Muttenz, Switzerland
Principal in charge: Beat Huesler
Project Contributors: Frederic Borruat, Aleksandra Melion
All images © Börje Müller unless otherwise stated
All drawings © Oppenheim Architecture
> via Oppenheim Architecture