Sasaki releases plans for Chengdu Panda Reserve to protect panda's native habitat
Shanghai and US-based architecture firm Sasaki has released plans to design a new Panda Reserve in Chengdu, China, which aims to preserve panda's native habitat, while providing conservation, education and research facilities throughout the masterplan.
The studio's proposal was selected from a government-sponsored international design competition, soliciting ideas from around the world for a series of three sites, totalling 69 square kilometers.
The competition's aim was to enhance the conservation of the giant panda habitat, incorporating a world-wide effort to collaborate on ongoing research, and promoting educational outreach so that future generations work to continue to protect the species.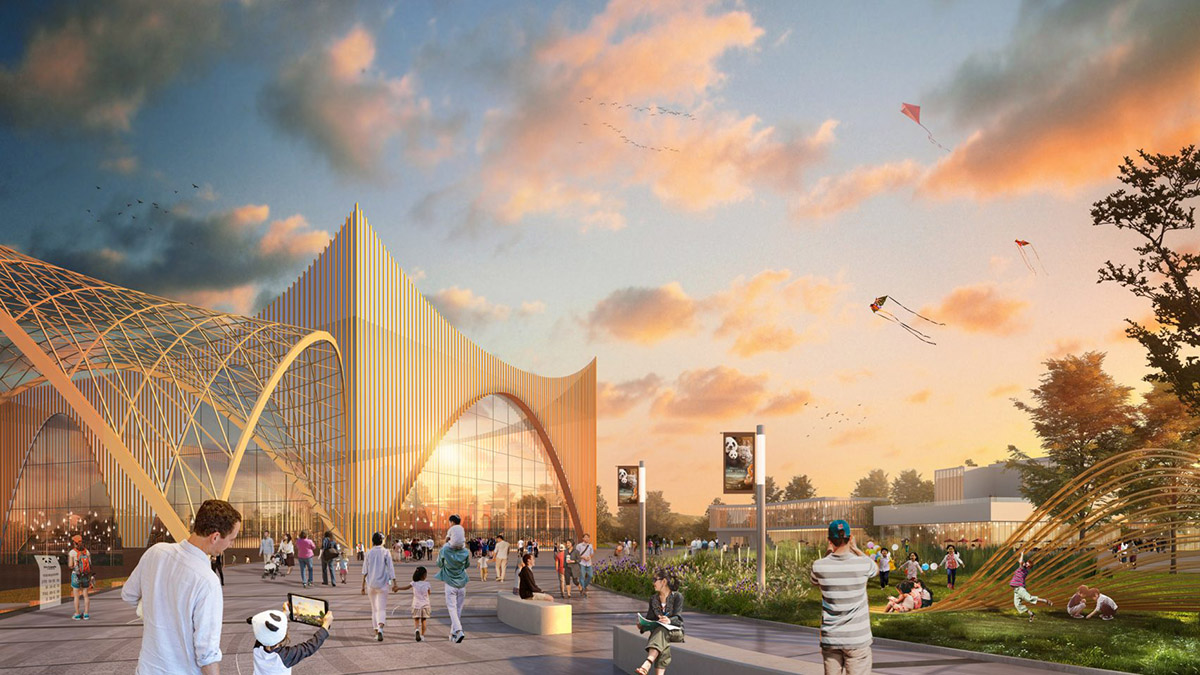 "With only about 1,800 left in the wild, it is one of the most vulnerable species on Earth. Although a staple at many zoos around the world, giant pandas are native to only one region in western China near Chengdu, which is also one of the fastest growing cities in the world," said Sasaki in its press relese.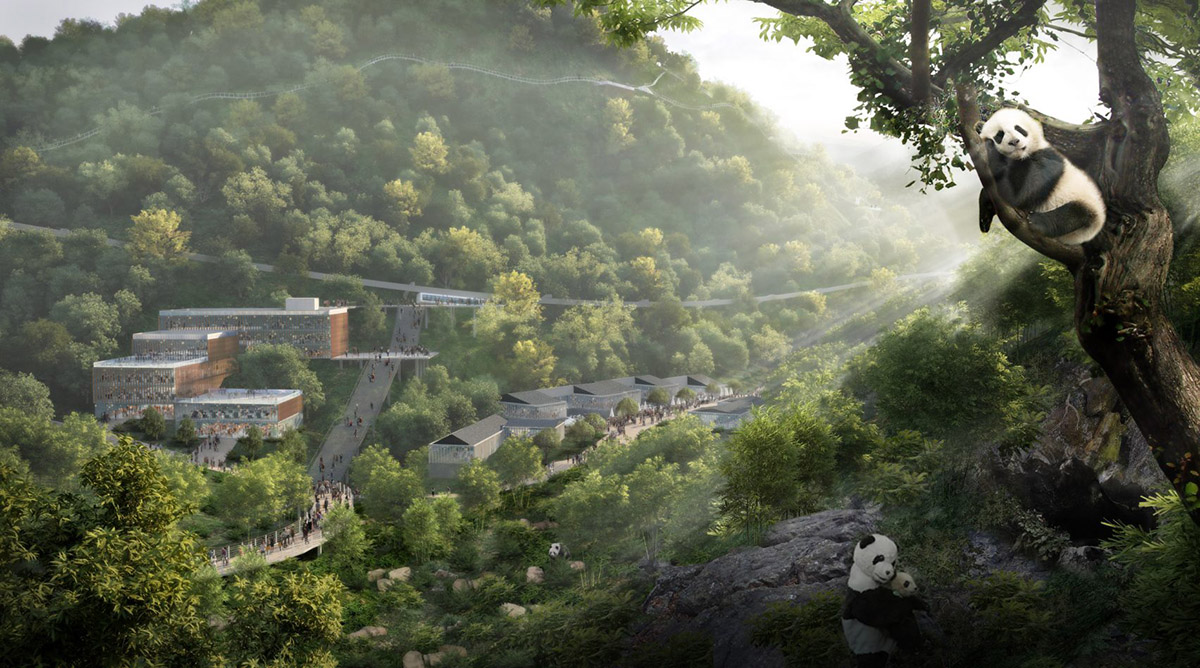 Sasaki's winning proposal was selected for the sustainable development each of the three sites in and around the city leverages our strengths in integrated ecology, urban design, planning, landscape architecture, and architecture.
"With over 20 million visitors expected to visit Chengdu's Panda Research Center each year—a figure that surpasses current annual visitors to Disneyland—the city has a tremendous responsibility to advance its development in a manner that is mindful of protecting the panda's habitat" said Sasaki.
"This means advancing sustainable urban development like the world has rarely seen."
The new Chengdu Panda Reserve will create a leading-edge panda research hub, while cultivating a multifaceted and culturally authentic tourism destination, and preparing large-scale urban designs for a potential bid to host an Olympic games in the future.
"The Giant Panda is an icon of wildlife preservation, and also a critical 'umbrella species' for many other endangered wildlife species such as the snub-nosed monkey, and red panda," added the firm.
"Embedded within a long debate around wildlife conservation is a big conflict between wildlife protection and urban development. How do you reconcile human land use and wildlife protection?," questioned Sasaki principal, landscape architect, and ecologist Tao Zhang, PLA.
"Working as an integrated, interdsciplinary team, we're aiming to set a new baseline for how cities can achieve a sustainable model that generates win-wins for ecology and development through extensive educational and environment stewardship programs and fully-integrated design approaches. We have a responsibility to find more balanced ways of co-existing with all manner of species and that requires advocacy at the front lines of development."
Through the new plans, the project is expected to accommodate over 20 million visitors a year, the Chengdu Panda Capital comprises three distinct sites positioning on research and educational outreach.
The three sites which will take part at the Chengdu Panda Capital. The Panda Park: This urban destination, close to downtown and linked to the city by public transit, introduces the panda to the millions of visitors who come to Chengdu each year to experience pandas up close. Here, visitors can learn about pandas and their companion species, their shared habitat, and ongoing research and other efforts to protect them.
In addition, The Panda Wilderness will be located approximately one hour outside of downtown Chengdu at the foothills of the Tibetan plateau, this research-oriented center is at the gateway to the Panda national park where researchers focus on pre-release training to acclimate juvenile pandas born in captivity prior to final release into the wild.
Lastly, The Panda Village will be situated near the new airport, this gateway into the city and its prized native panda will provide an educational overview of the region's history, culture, food, and wildlife.
"The city needs the panda and the panda needs the city. The Chengdu Panda Reserve creates a series of destinations around the city which increases public awareness of the giant panda, its habitat requirements, and ongoing research efforts to protect it. Our plan reconciles Chengdu's urbanization with a conservation strategy for the panda, providing a sustainable framework to allow both to thrive," said Sasaki principal, landscape architect, and urban designer Michael Grove, ASLA.
"These plans are for their shared future, which was a tremendous design challenge that we feel like we've been primed for as a firm with deep knowledge in multiple design disciplines since our founding."
All images courtesy of Sasaki
> via Sasaki