Architecture as a Media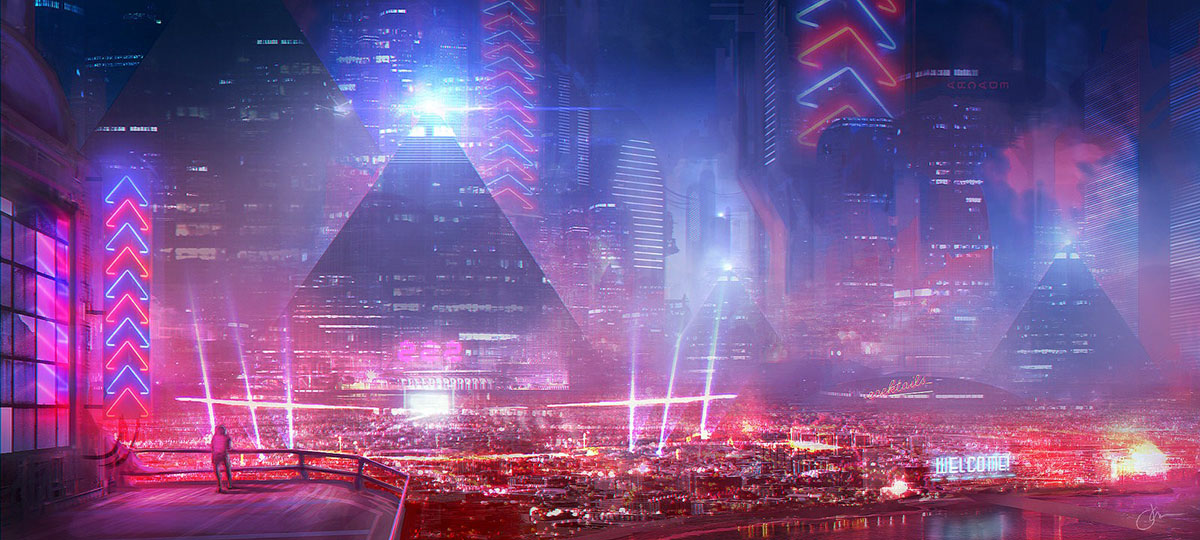 "We shape our buildings and afterward, our buildings shape us" is a famous quote from Winston Churchill that is borrowed so often by architects. Churchill was addressing the debate over a new plan for rebuilding the destroyed Commons Chamberduring the Blitz. Churchill believed that the traditional rectangular shape should remain intact since it represents the essence of British parliamentary democracy. The quote in architecture refers to our built environment and the impact of architecture on our everyday life, however, the very core essence of the architecture is also conveying concepts and beliefs through its shape and form. Therefore, architecture acts as media and convey special information to its users. Though, it is not the only way it can be used in such a particular manner.
Maze Runner Death Cure. Image © Darek Zabrocki.
Architecture has been always offering different values through its characteristics. For instance, the pyramids were built to glorify the reign of pharaohs over Egypt or Persepolis to be a sign of justice and glory of Achaemenid Empire. In the modern era, it was also always a tool to embody the concepts of different ideologies. Despite all the critiques, the modernists used it to show how rational architecture can be or how it can be simplified and implemented. On the other side, postmodernism is confirming that there is a greater power in the very core essence of architecture; it can depict the future of humans and their desires. Cyberpunk is one of those futures which is often depicted in movies such as the Matrix. It combines technology and lowlife in a futuristic setting which uses high-rise technologies and mostly neon lighting to depict a city of cyberpunk culture. But what is really important is that the cyberpunk culture cannot be imagined without architecture.
Cyberpunk City 2040. Image © Lybius Zhang.
Cyberpunk Architecture is a very special case that is depicting the future of humans. There can be a counterpart argument asserting that nothing of our future is imaginable without an environment. But the truth is a cyberpunk lifestyle, let's say a character of this style, would not be fitting very well in an environment that belongs to the villages of pharaohs' era. Otherwise, it would turn to one of those Marvel's stories that superheroes travel to the past. This is the power of architecture that lets us imagine a common future that cyberpunk lifestyle might be part of it.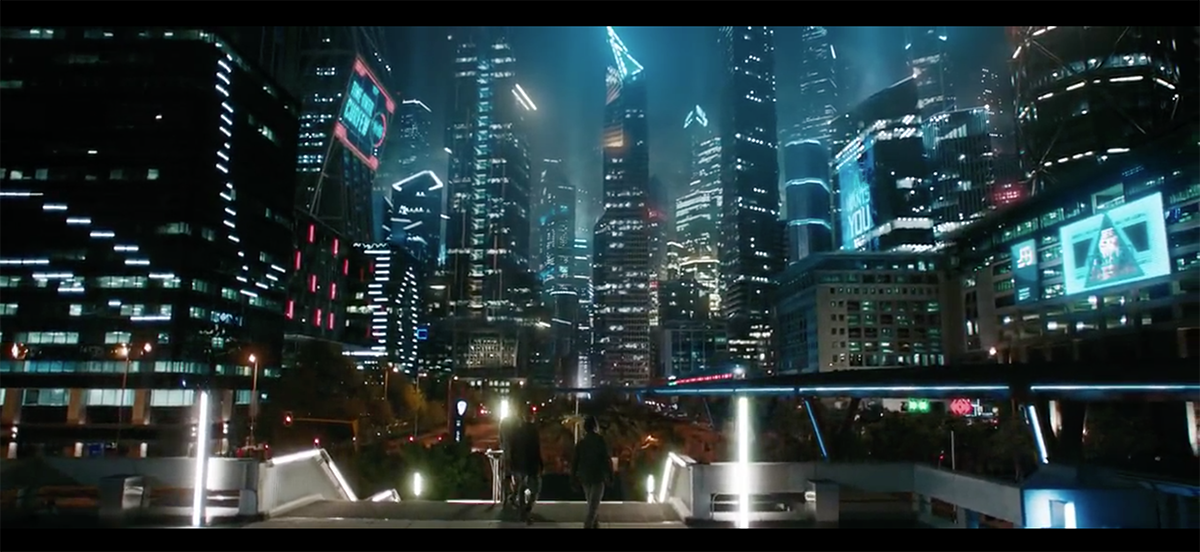 The Cyberpunk City of The Maze Runner. Image Courtesy of The Maze Runner.
By taking a close look at how a cyberpunk city can look like, we will feel that every single element of a cyberpunk city is somehow related to architecture; it starts with highrises at the distant view usually with very strong neon spotlights, some state of the art buildings in the middle view which usually are highlighted with neon lights on their windows, and there some low rise buildings on the foreground that the huge monitors are usually installed on them. The latter is the location of the viewer as seen on most of the cyberpunk depictions. This clever use of architecture reminds us of Le Corbusier's quote that says "Architecture is the learned game, correct and magnificent, of forms assembled in the light". However, we will have a very long silence if someone accosts us and asks us about how would a cyberpunk city look like during the day. The silence is due to the dependence of a cyberpunk depiction on neon lights. Also, neon lights are even used in the very few depictions of such a city during the day in a very clever way. They used to highlight the masses and voids in the buildings.
Cyberpunk 2077 (an upcoming video game). Image courtesy of Cyberpunk 2077.
As we can see, a cyberpunk character is depicted in an environment that is mostly dependant on architecture. Therefore, architecture is what makes the common future of a particular concept visible for the rest of the world. It has the power to convey concepts and embodies notions. Architecture is a very powerful tool of humans that shapes their life, emotions, and even personality. Therefore, we should be very careful about how we use it and what we depict by architecture.
Top image: Neos City from DeviantArt. Image © Jordan Grimmer.