Atelier Inception's PS House; A Home Shaped by Light and Spectacular Setting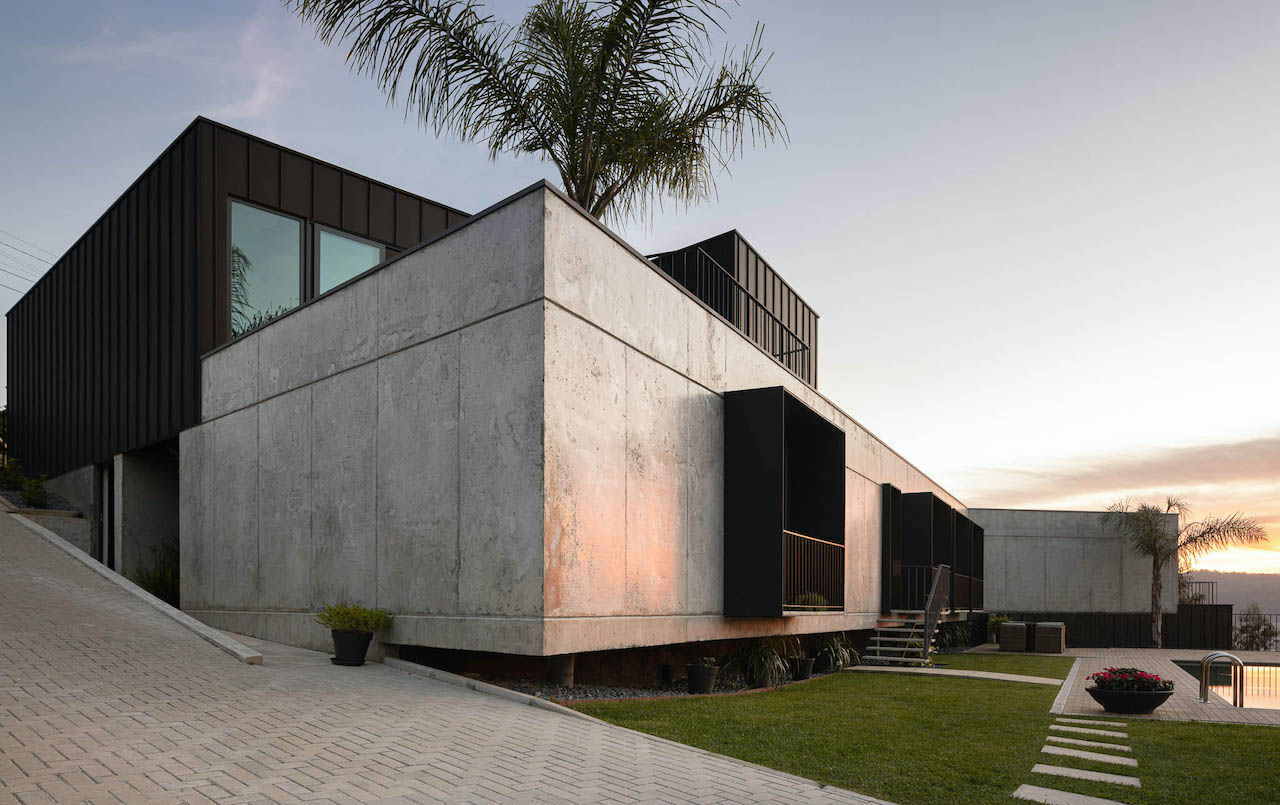 Designed by Inception Architects Studio PS House is located in a low-density urban cluster and some farmland in the outskirts of Braga, in northern Portugal in a piece of land with an approximately rectangular shape, and situated in an sharp slope, uneven and winding spot of land laid out in a North-Northwest direction facing a small valley.
Developed over three floors the house faces North, downward over the land and following -spanning the asymmetry encountered in a coherent functional hierarchy in height.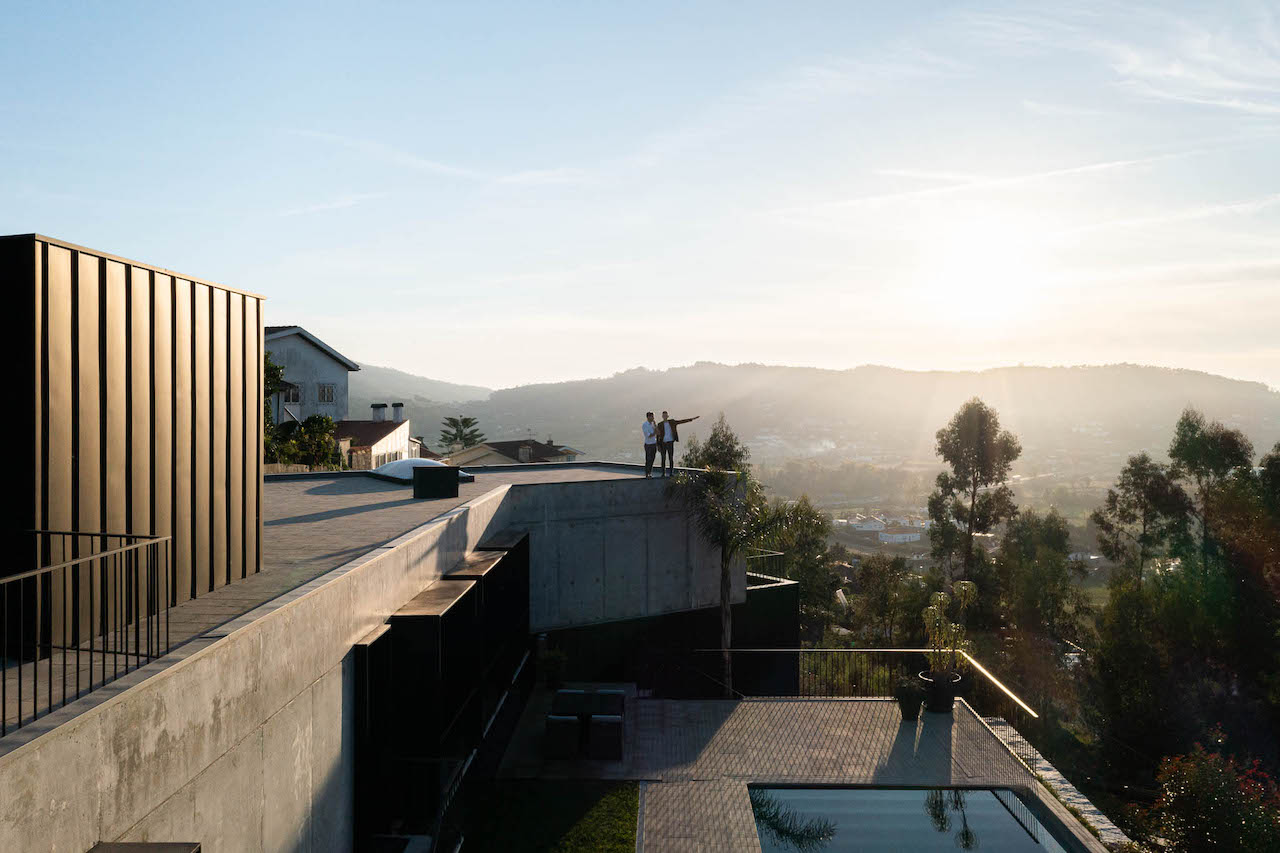 This spatial progression occurs in a descending fashion, that is: functional or work area, social area and private area.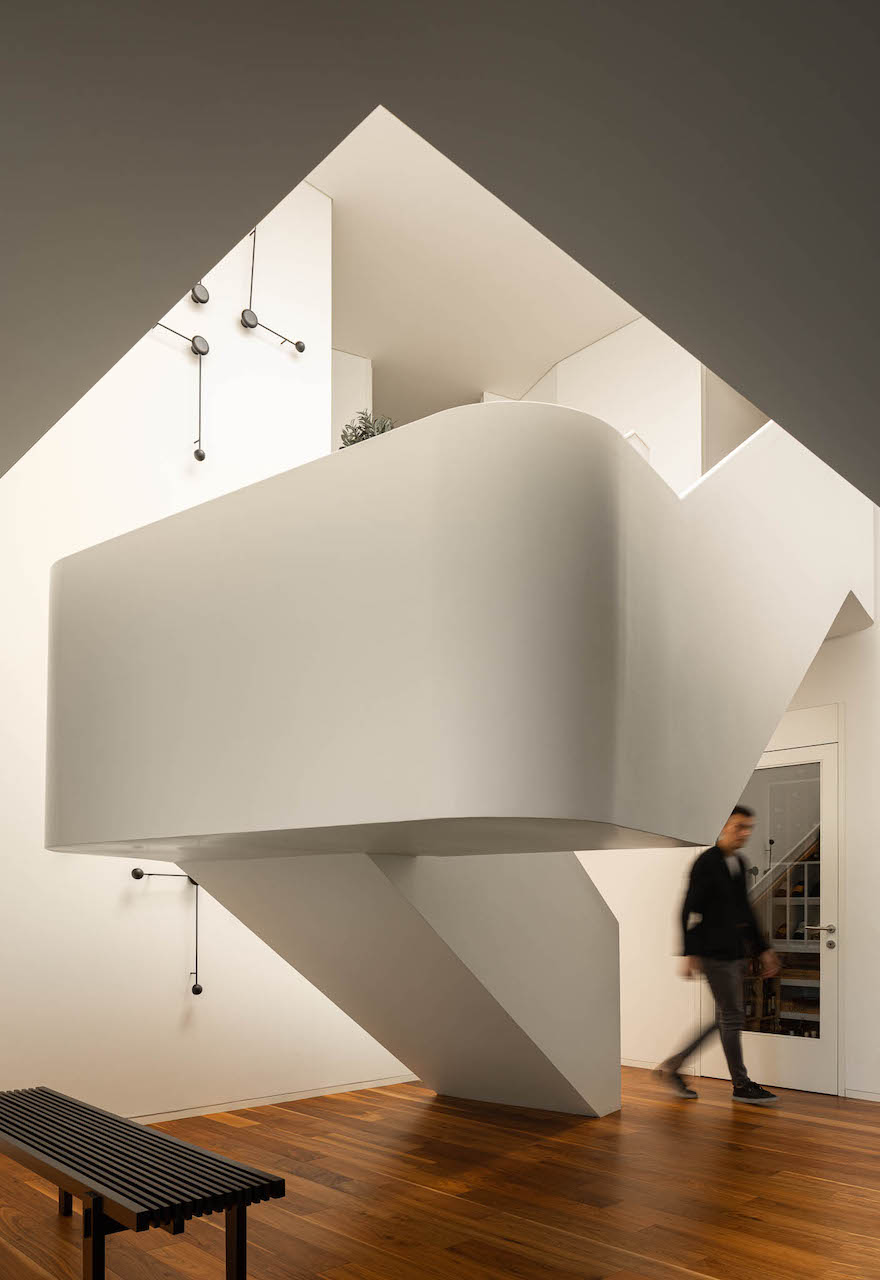 The house sits on the ground in a 'terraced' solution, following its unevenness and shape and surging as a volume defined in three outfitted blocks.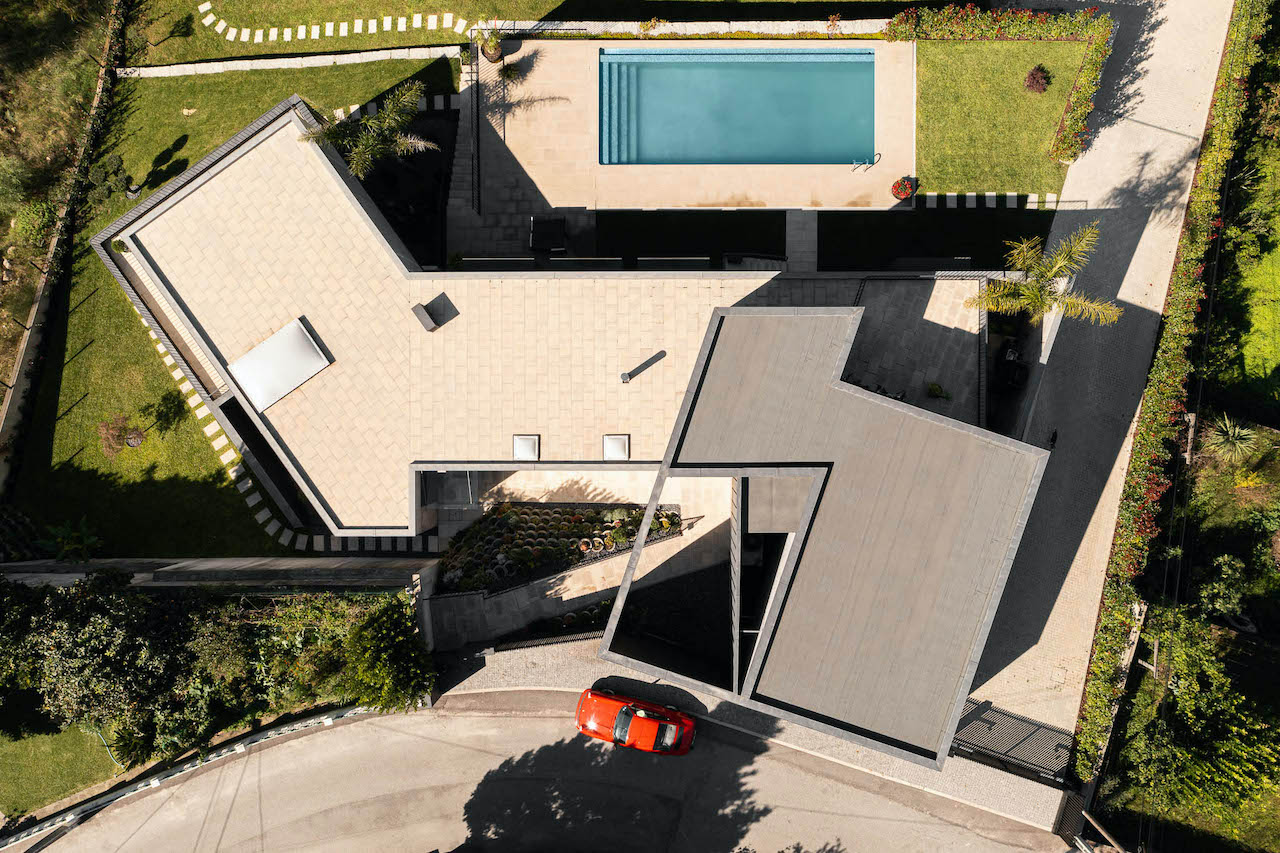 Each of these blocks correspond to three different set up areas of the house, which are organized in a simple, uncomplicated program of functional, social and private areas about three meters height each in a descending fashion.
The architect used the layout and play of the setup to create hidden corners where surprising views are an unexpected reward for the visitors.
Even terraced planted "garden" pots are welcoming surprise and delight.
The entire interior of the house seeks to complement the outside green and the extensive views, and its location shows the utmost respect for its surroundings and natural environment.
To the visitor is a delightful treat; the architects took full advantage of the views and spectacular setting as well as the use of the best section of the land to locate the building and its bucolic outdoors.
Project facts
Project name: PS House

Architecture office: Inception Architects Studio
Location: Esporões, Braga

Year of conclusion: 2021
Total area: 400m2


Builder: Manuel Antunez Construções

Interior Design: Studio Vilaça Interiores


All images © Ivo Tavares Studio via Inception Architects Studio.
> via Inception Architects Studio