Kimberly Dowdell named as AIA's first Black woman president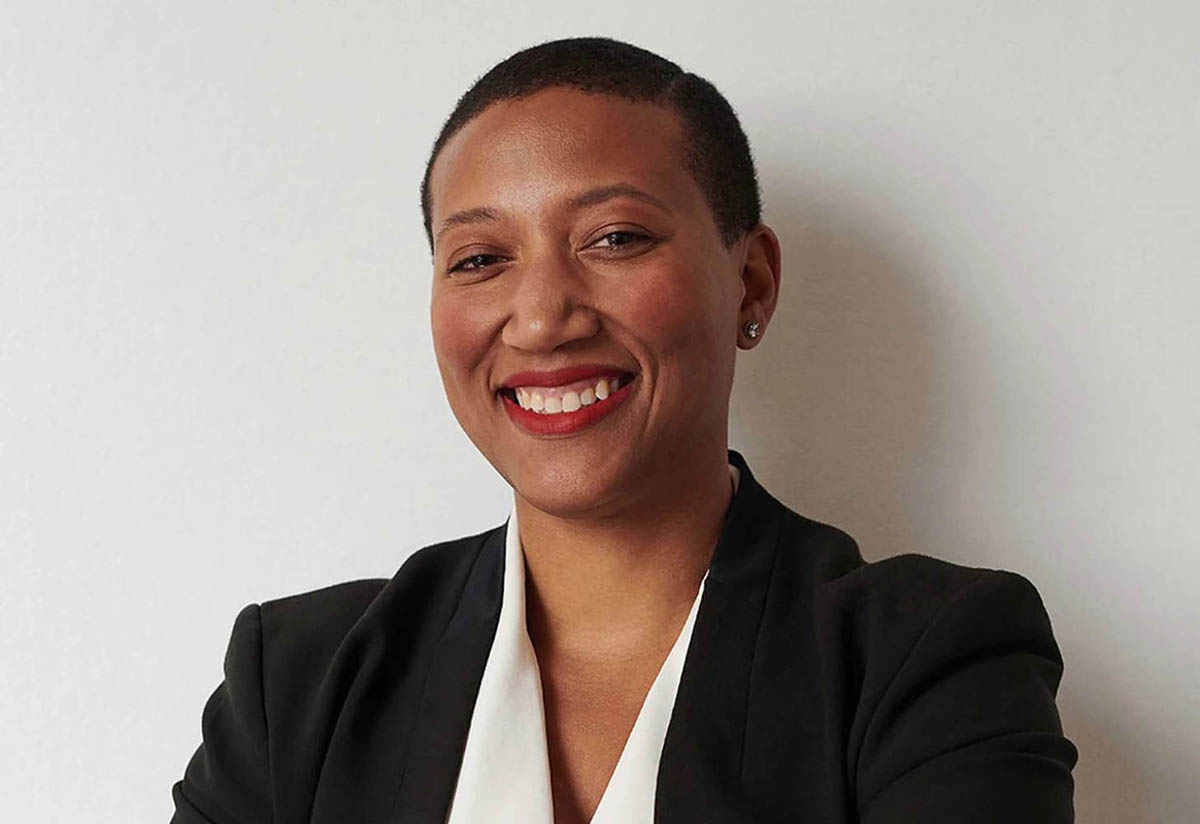 The American Institute of Architects has elected Kimberly Dowdell as the 100th president of the AIA, making her the first Black woman architect to hold this position in the AIA's 165-year history.
Dowdell's name was chosen at the AIA annual meeting in which her name was voted by delegates to serve as First Vice President for 2023. She will then become president in 2024.
She will be the 100th President of the AIA and be a spokesperson for the entire membership of the organization.
Dowdell wants to be "the AIA President for all"
Kimberly Dowdell is currently Marketing Principal at global architecture firm HOK Architects. Especially, during her pre-election campaign, she expressed her support for minority architects to "create a new set of opportunities for young women and people of color, in particular".
"As the 295th living Black woman to earn an architectural license in the U.S., I am keen to help young women and people of color," said Dowdell, who will be the first black woman president of AIA.
In her pre-election video, she said that "Please know that I am not asking for support in this endeavour because I am a Black woman, but rather because I have a proven track record in excellence in leadership within our profession."
"I think it's also important to note that I would be the AIA President for all."
"I fully believe that the AIA has the power and potential to better serve our profession," she said in her pre-election video.
Dowdell is an AIA member since 2007 and she graduated from Cornell University with a Bachelor of Architecture in 2006. She received a Master of Public Administration from Harvard University in 2015.
Dowdell previously volunteered for the AIA's different roles, including Equity and the Future of Architecture Committee from 2019-2020, the New Urban Agenda Task Force from 2019-2021, the AIA New York Nominating Committee in 2021, the AIA Chicago EVP Search Committee in 2021.
She was a Young Architects Award Recipient in 2020. From 2019 to 2020, Dowdell served as President of the National Organization of Minority Architects (NOMA), a platform supporting minority architects on their new initiatives - starting from supporting the business of design, making architecture more accessible to all, climate action, and navigating the future of design work with advances in technology.
She initiated a campaign, called #AllinforNOMA, enhancing the possibilities of accessing new opportunities in architecture, fostering greater opportunities for leadership and the legacy of long-time members.
Kimberly Dowdell is also co-founder of the Social Economic Environmental Design (SEED), an organization that aims to set a standard and certify the socioeconomic impact and the environmental relevance of design projects.
"I entered this race for AIA president with strong encouragement from people of various backgrounds who I respect and admire," said Dowdell.
"This win is for them. I entered this race to represent those who have historically felt underrepresented. This win is for them. I entered this race to help build a better profession for future generations of architects representing the full spectrum of humanity. This win is for them."
"I entered this race in an effort to help build a better and more sustainable world for all of us. This win is for you," she added.
"Kimberly is the right person at the right time"
"Kimberly is the right person at the right time to serve as AIA president," said Riccardo Mascia, AIA, LEED AP BD+C, HOK's managing principal in Chicago.
"Her whole life has prepared her for this. I have no doubt that she'll lead the AIA's membership and our entire profession toward a more inclusive, impactful future," Mascia added.
The AIA also appointed Britt Lindberg, Technical Director at Gensler, as AIA Secretary for 2023-2024 and elected Illya Azaroff as At-large director for 2023-2025.
The AIA was founded in 1857 and consistently works to create more valuable, healthy, secure, and sustainable buildings, neighborhoods, and communities. In 1992, Susan A. Maxman was elected as president of the American Institute of Architects and Marshall E. Purnell was elected as the first African-American President of the AIA in 2008.
Top image: Kimberly Dowdell, courtesy of Kimberly N. Dowdell.
> via AIA News
Kimberly Dowdell NOMA The American Institute of Architects woman architect woman president