Ruang Nyaman creates intricate facade from arched-bamboo elements for hotel and co-living space
Bali-based architecture practice Ruang Nyaman has created an intricate façade by using arched-bamboo elements for hotel and co-living space in Ubud, Bali, Indonesia.
Named Clan Living, the 698-square-metre building is located in the center of Ubud, Bali. The project's façade acts as a secondary skin made of circular and bamboo elements that are almost weaved to each other.
Ruang Nyaman's aim was to create a new model of micro living where the entrepreneur finds their own space for private living as well as places to work, share ideas and gather with others.
Combining the paradox between working and vacation, the architect creates a new cozy working environment while expanding their network.
Designed from the existing structural building, the curved bamboo facades become the protagonist material of the project, combining with other natural materials.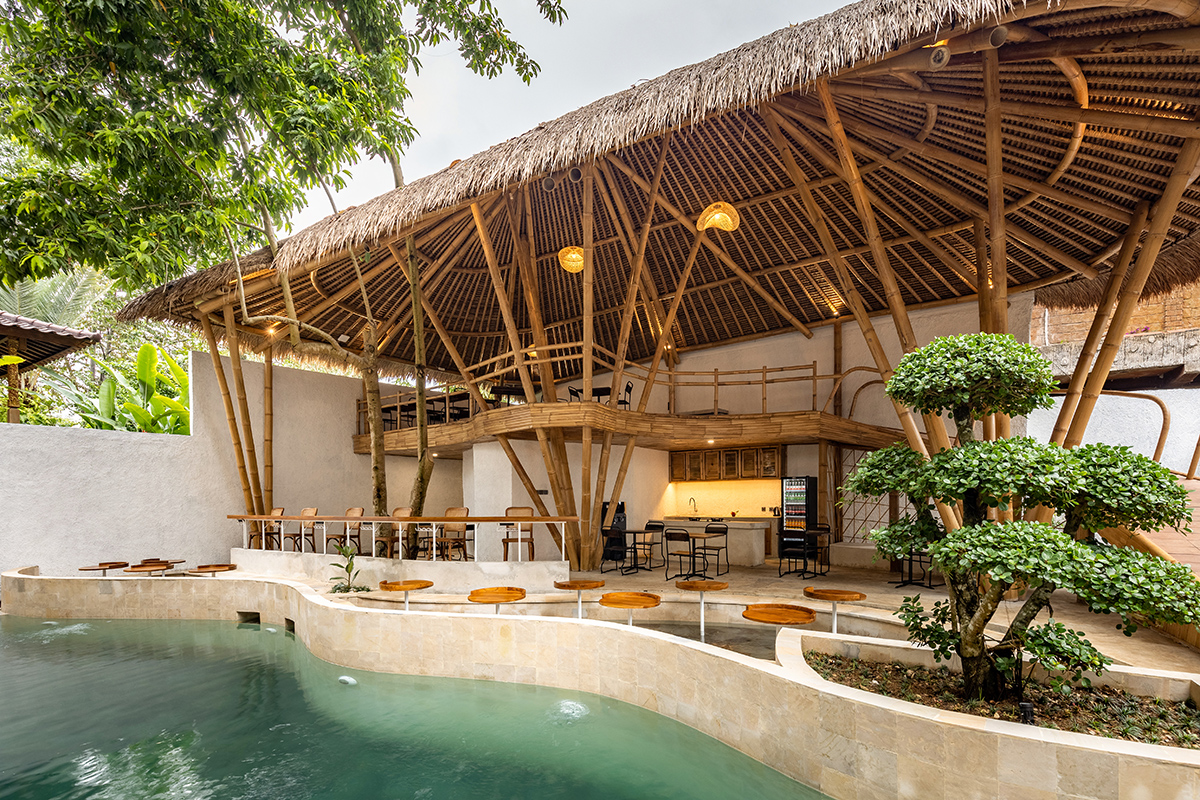 The preferred materials consist of natural stones, coffee branches, wood to react and enhance the cultural context of this site, while adopting sustainable approach in design and construction.
"The idea was to evoke their spatial sense that gives long lasting memories in their lives, yet as a symbol of appreciation for the local culture in a way to convey the sense of togetherness," said Ruang Nyaman.
The communal area is arranged with a massive bamboo roof, spanning two levels with a wooden ramp connecting the two floors.
The upper levels serve for working space while enjoying the pool view and curves pattern calming the eyes, evoking a soothing atmosphere.
The ground level boosts interactions and gathering while soaking their feets under water. In addition to the communal space, it features a fully equipped kitchen and pantry as they gather and share.
The private areas are distributed on three floor levels, ensuring each level has a different experience. A big terrace with coffee branches as the lounge chair are arranged on the ground level, providing a direct access to the pool.
Second level was built with the same coffee branches, in addition giving the hanging nets as a hammock as the focal point to give a different way to experiencing the balcony.
And the third floor features a long work stool table with exciting views towards its surroundings.
The interior design is conceived as a mezzanine system featuring a unique staircase to connect the living room and bedroom. They are all designed to maximize the user's sense of comfort, combining work and vacation.
The facade is entirely designed according to the digital nomads era of working with arch-shaped bamboo as circular modular units, conveying the sense of flexibility and a sense of privacy.
"Using a secondary skin facade that is arranged in a hollow and with enlarged shape on top of it, as a natural response to the surrounding environment, from visibility to sun exposure," said the studio.
"The Clan Living will grow throughout time, and make it a strong foundation in understanding spaces through new ways of view to achieve a new perspective of a good living space, as we create and build today for tomorrow's living," the studio added.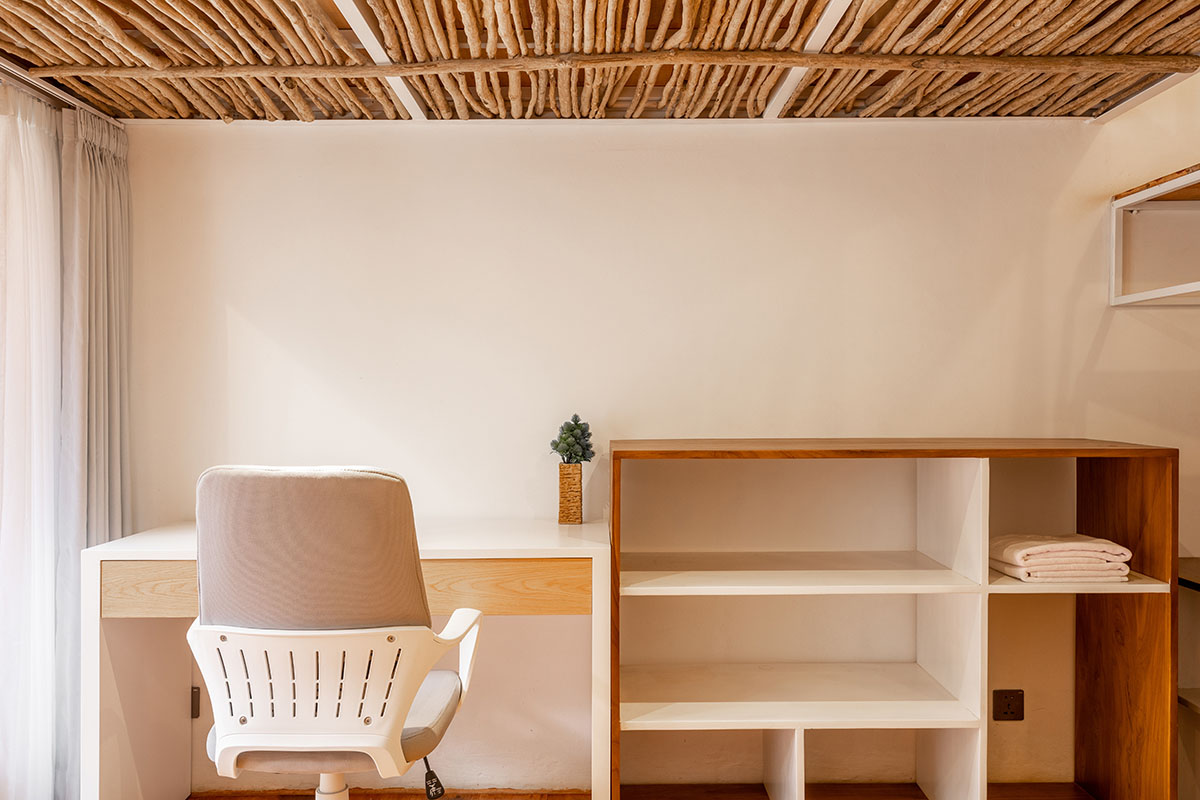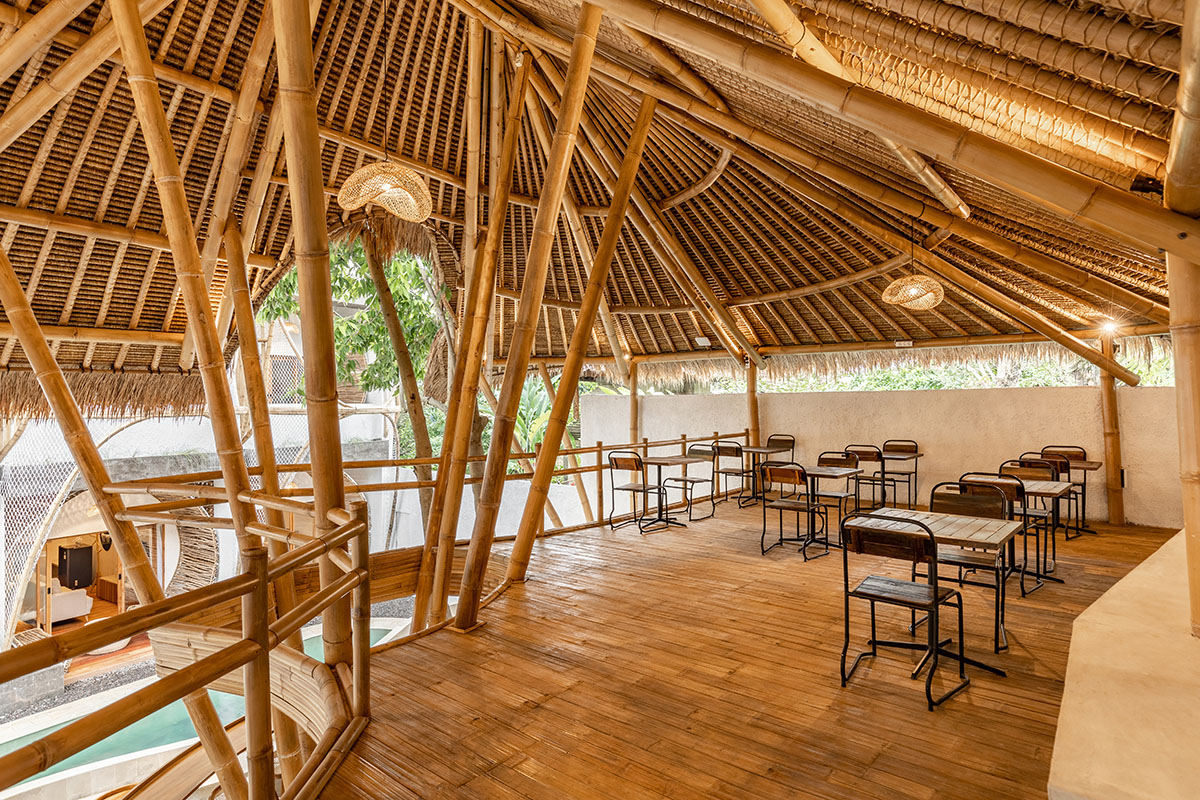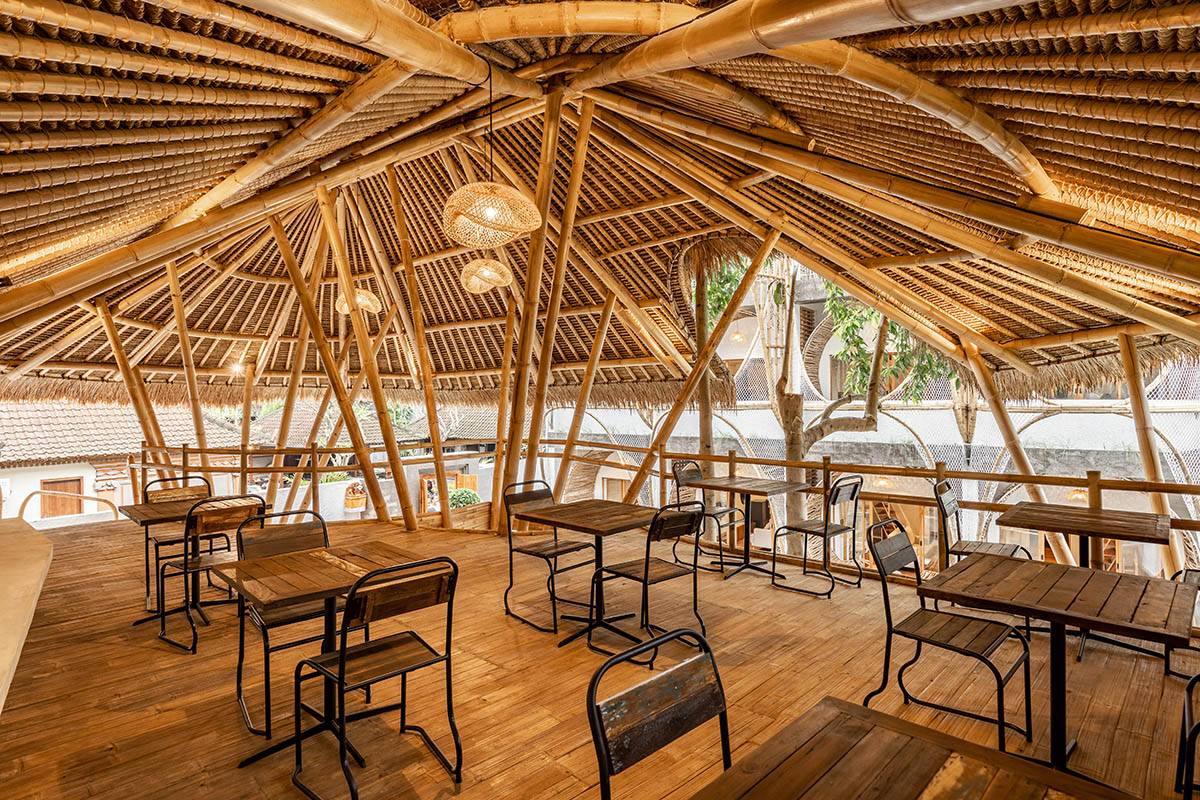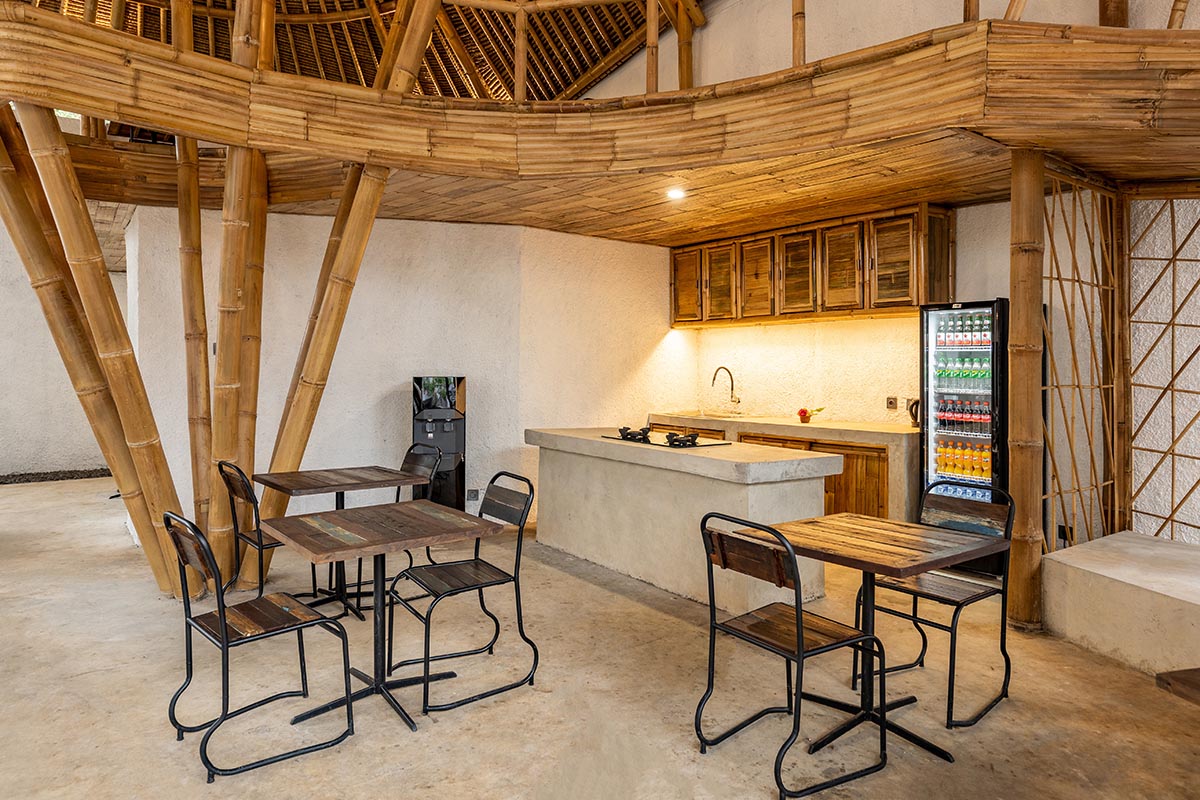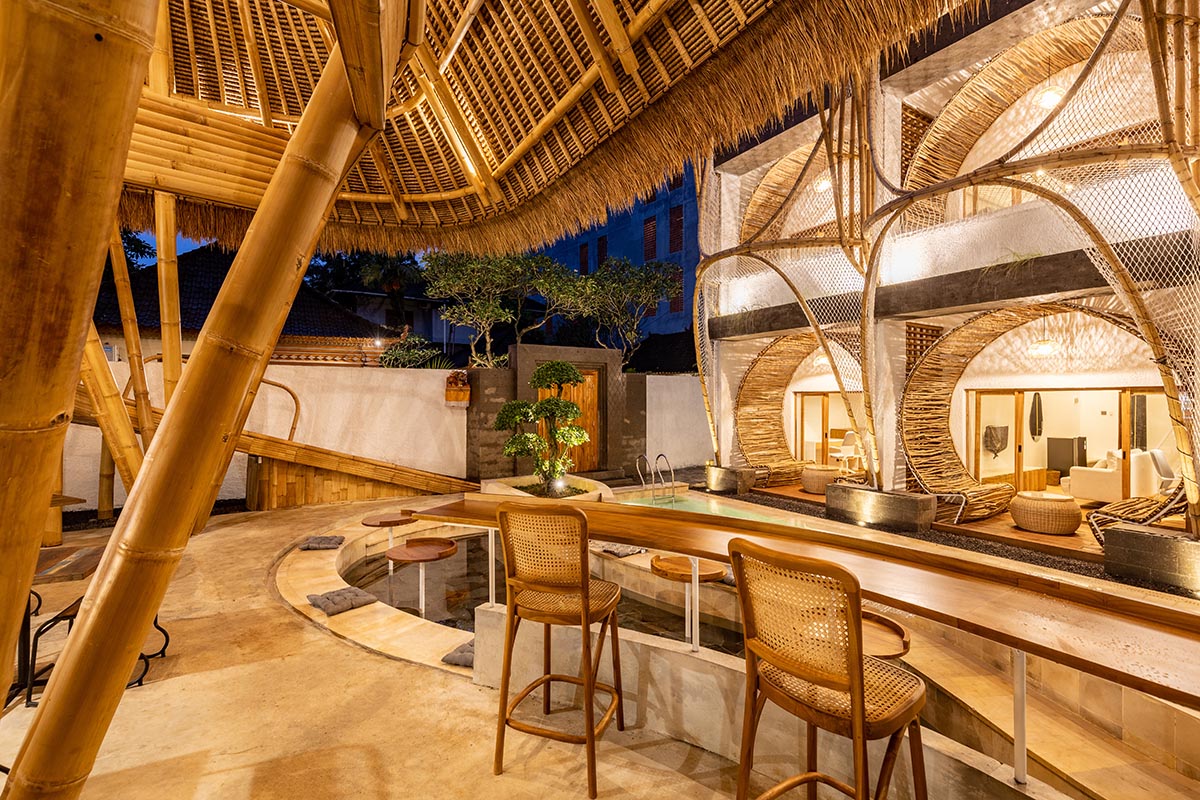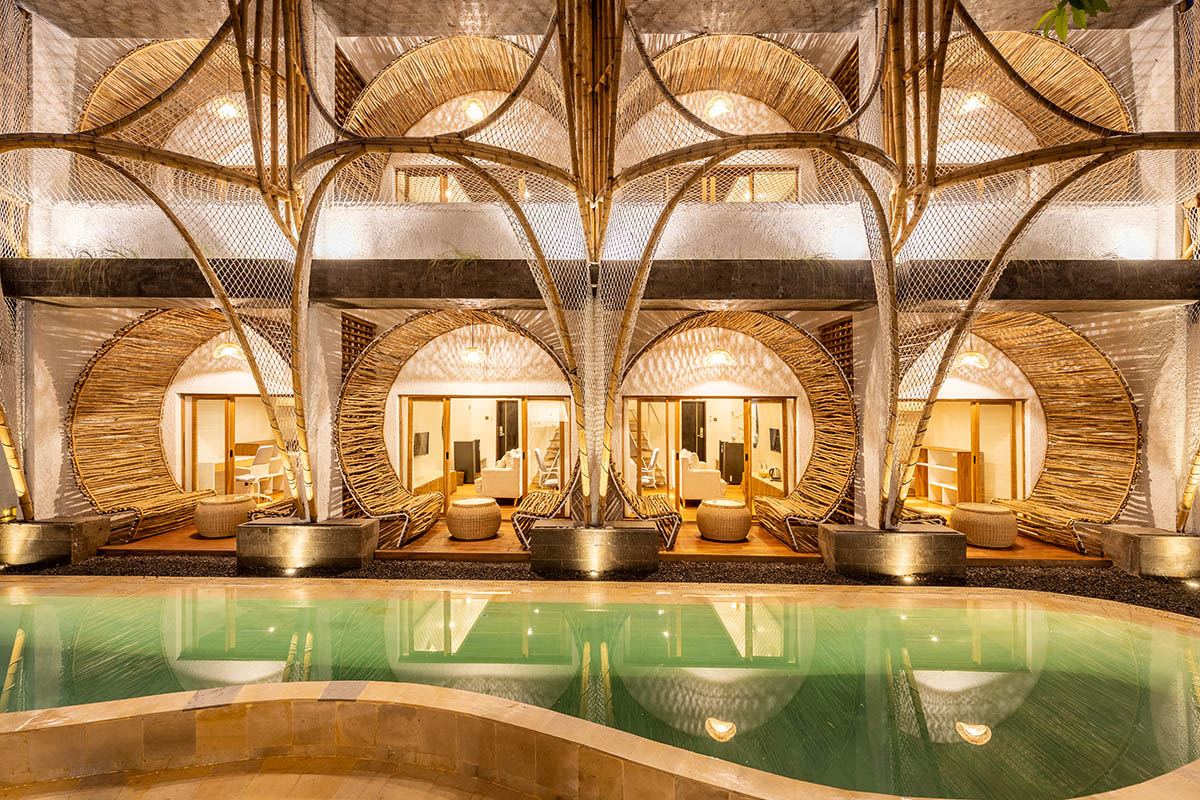 Site plan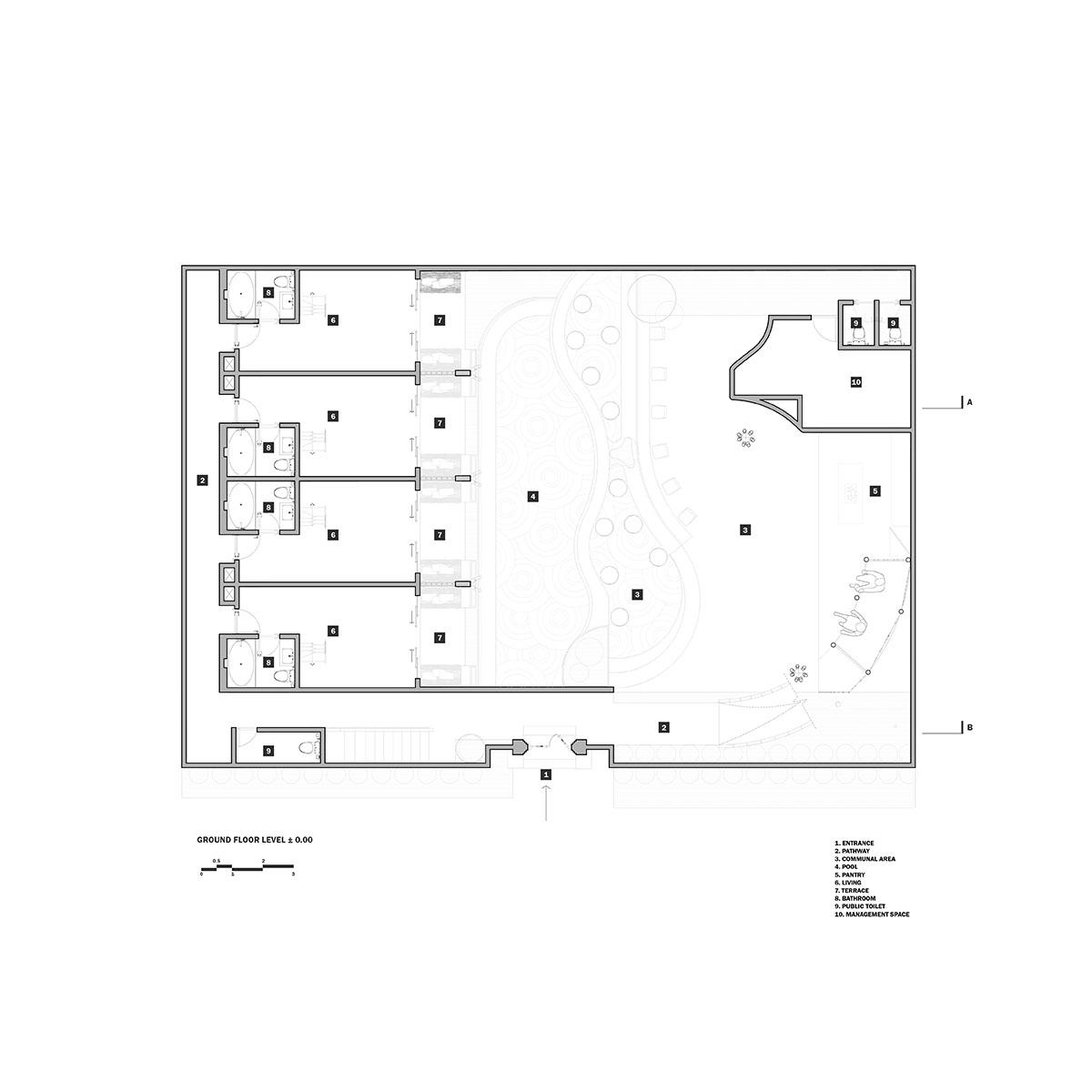 Ground floor plan
Mezzanine floor plan
Second floor plan
Third floor plan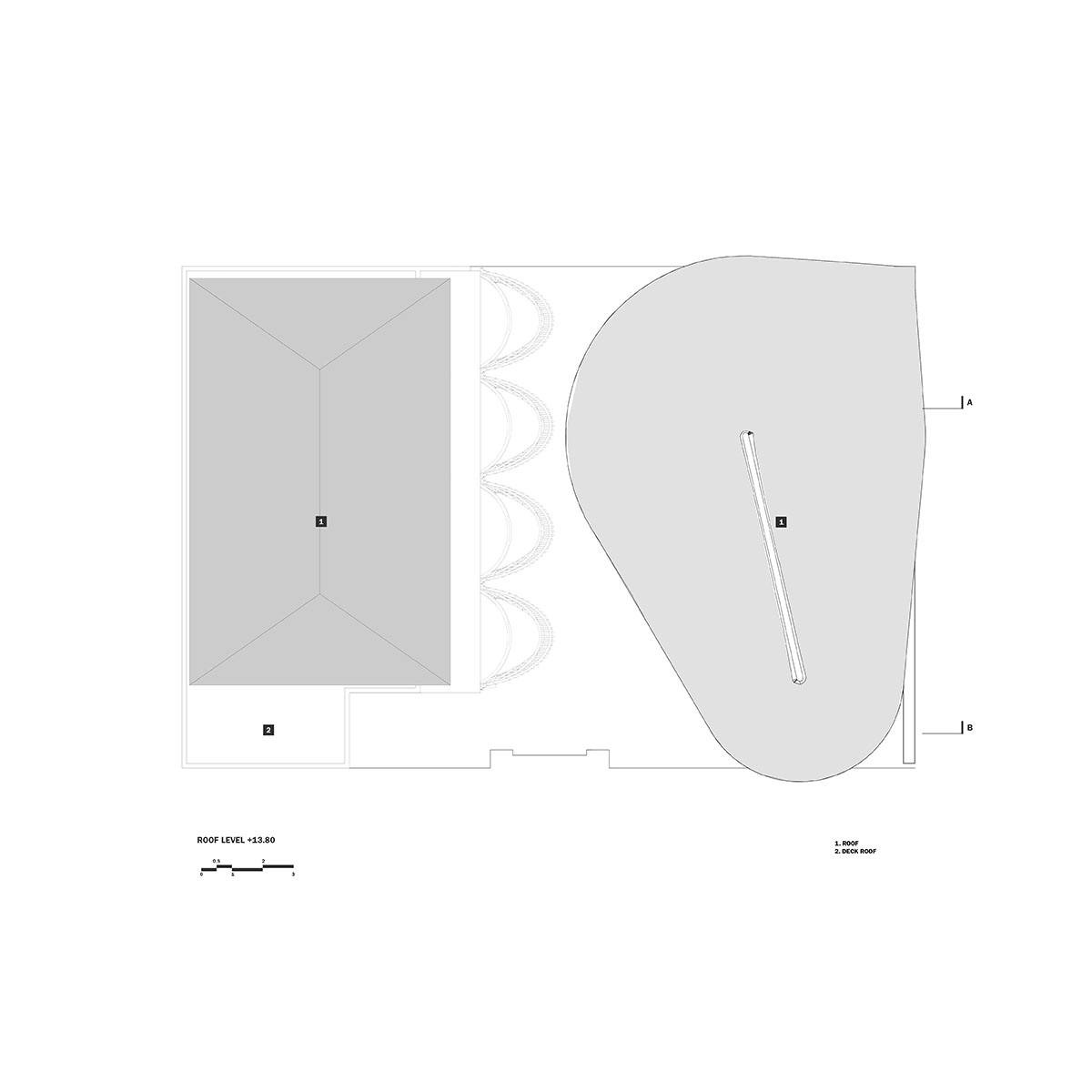 Roof floor plan
Sections
Elevations
Project facts
Project Name: Clan Living
Office Name: Ruang Nyaman
Completion Year: 2022
Gross Built Area (m2/ ft2): 698m2
Project Location: Ubud, Bali, Indonesia
Lead Architects: Alfa Nanda Ramadhan
Clients: Clan Living
Contractor: Clan Construction
All images © Danang Seta.
All drawings © Clan Living.
> via Ruang Nyaman