Grenoble, back to the future
Since September 7, 2022, La Plateforme, Grenoble's former painting museum, has been hosting an exhibition that offers visitors a different look at the city of Grenoble, France. Until December 3, visitors will have the opportunity to rediscover the city of Dauphiné through three ambitious urban projects that were not realized and that would have given the city a radically different look than the one it has today. These projects aimed at developing the city through tourism, architecture and transportation respectively, by mobilizing water, slope and technological innovation.
With Grenoble, City of waters, we dive into a project initiated in the second half of the 19th century whose ambition was to make Grenoble a spa town. This would have been possible by the adduction of hot spring water from La Motte les Bains.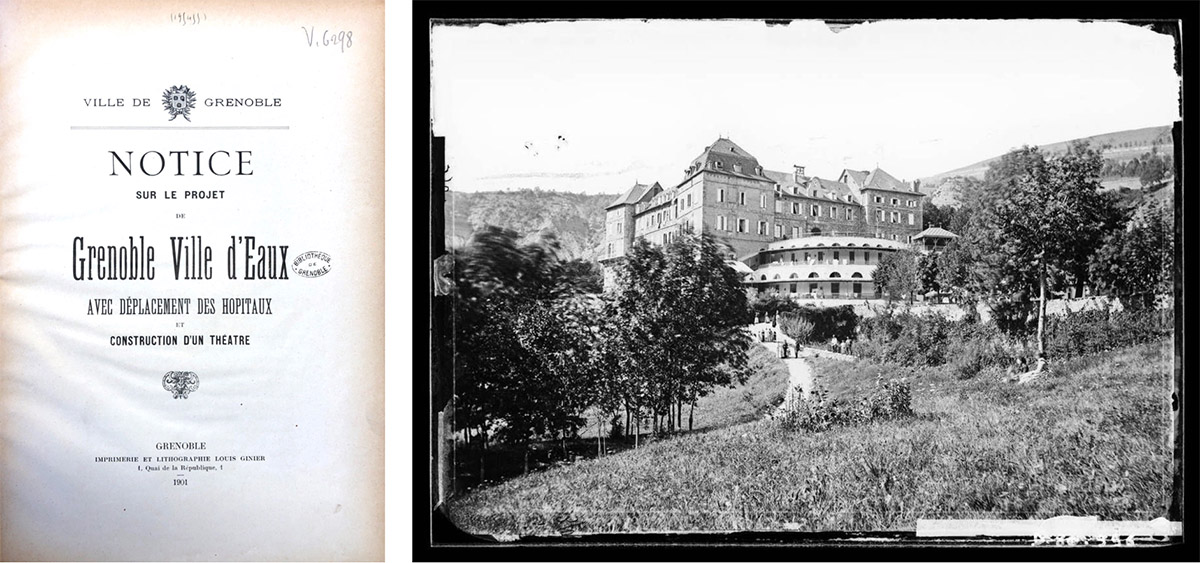 Project to bring hot spring water from La Motte les Bains (today La Motte Saint Martin) to Grenoble (second half of the 19th century). Image courtesy of Municipal Archives, City of Grenoble & Musée Dauphinois, Department of Isère
La Bastille, University Acropolis takes us to the heights of the Bastille where Grenoble architect Jean Benoît designed a university campus in the 1950s. The complex, made up of several large buildings, would have been served by an urban elevator, among other things.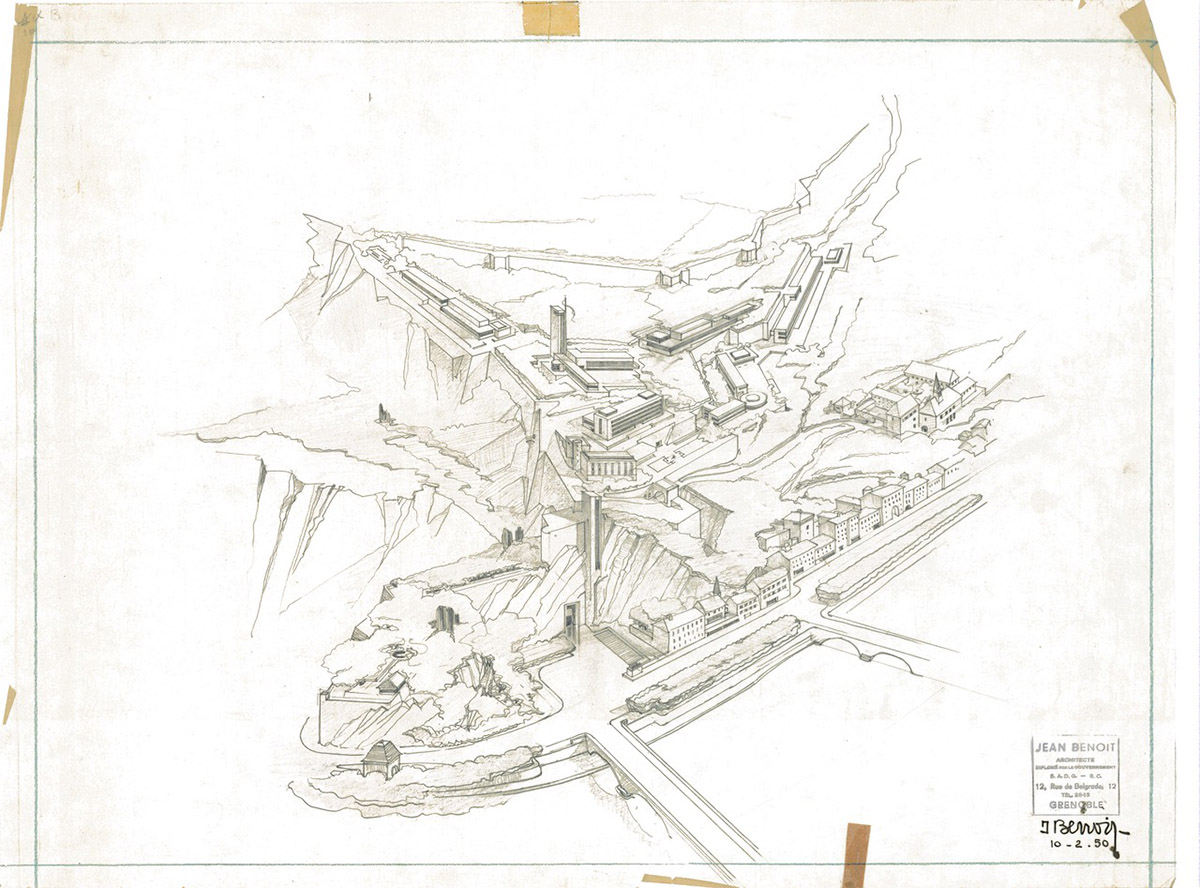 project "La Bastille, university acropolis", general perspective, February 10, 1950. Image courtesy of Fonds Ateliers BENOIT Architects since 1897
Poma 2000, a public transport network, takes us back to the heart of the Grenoble agglomeration and shows us how, in the 1970s, a public transport network could have been installed above the boulevards and avenues.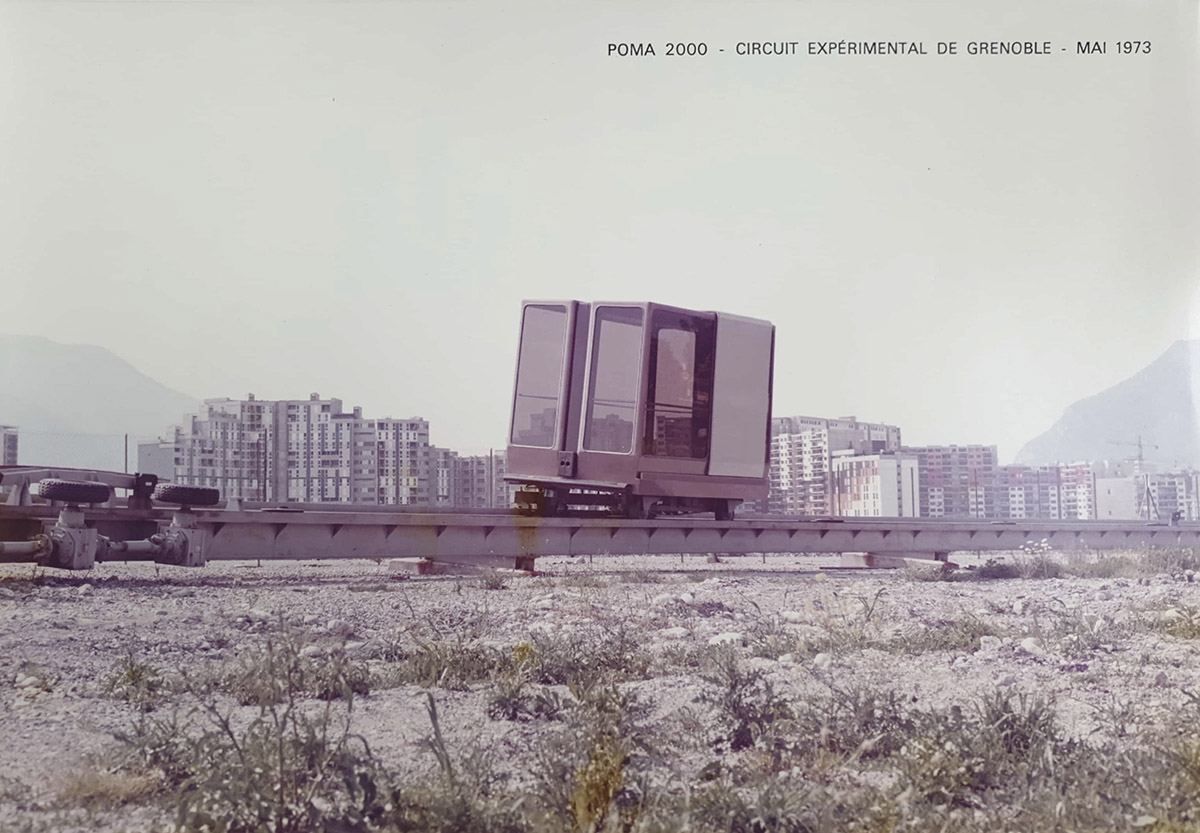 POMA 2000 project, experimental circuit, May 1973, courtesy of AURG archives
After the discovery of these major urban projects, the exhibition concludes with visions of the future by Jean-Pierre Andrevon, a science fiction writer, painter and cartoonist, and with reflections by researchers and local actors on the future of the Grenoble area, as part of the POPSU research program. By allowing visitors to immerse themselves in optimistic, ambitious, utopian futures imagined by a diversity of actors, the exhibition invites us to actively participate in the future of Grenoble at a time of ecological, climatic and social challenges.
Curator:
Nicolas Tixier with the contribution of students from IUGA and ENSAG
A project co-developed with Charles Ambrosino and Jennifer Buyck
Partners:
Institute of Urban Planning and Alpine Geography
Grenoble National School of Architecture
PACTE and AAU_Cresson laboratories
Collaborations:
Master's degree in urban planning and development
Urban Planning Agency of the Grenoble Region
Top image courtesy of La Plateforme - Centre d'information sur les projets urbains.
> via La Plateforme - Centre d'information sur les projets urbains