Seoul Design 2022 will be held from 19 October to 2 November 2022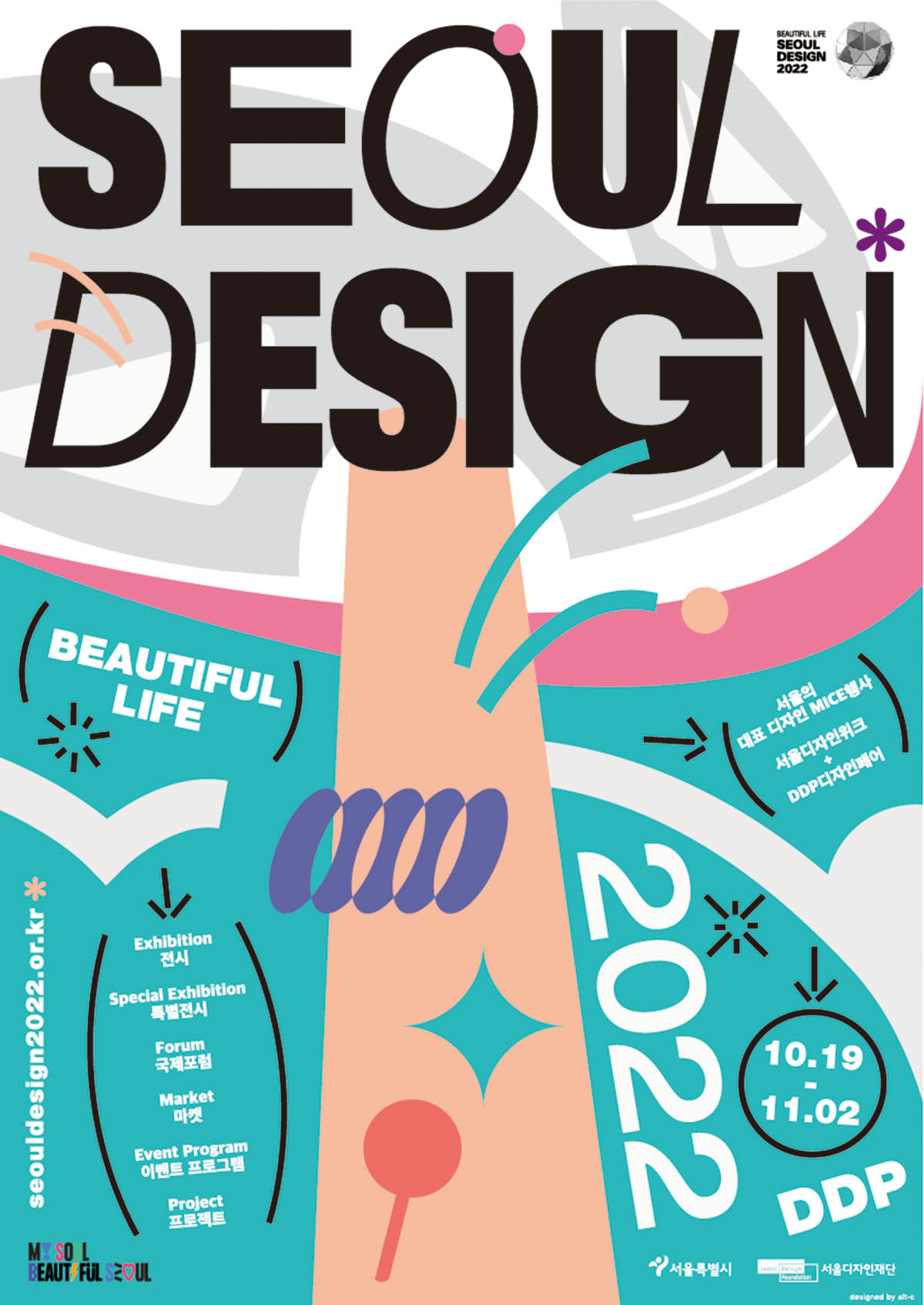 Design festival "Seoul Design" is an extended version of the previous "Seoul Design Week, a representative design festival in Seoul, in terms of period, location, quality and network.
Seoul Design will take place from 19 October to 2 November 2022 at the Dongdaemun Design Plaza, designed by Zaha Hadid Architects, in Seoul, South Korea - as well as other venues: Seoul area and Metaverse.
The design event will present exhibitions, design forum and design market.
Seoul Design is a global platform for design trends where rising-star designers and enterprises from international backgrounds gather to discuss the present and future of design. The goal of Seoul Design is to contribute to creating added value in design and raise Seoul's global reputations.
The theme of Seoul Design 2022 is Beautiful Life. The theme implies the will to make our life more beautiful. Celebrating our beautiful daily lives that we have retrieved since the Covid pandemic, we would like to communicate the value and meaning of future life through design.
Seoul Design 2022 is organized by the Seoul Design Foundation.
Top image courtesy of Seoul Design.
> via Seoul Design