Shaping the City: A Forum for Sustainable Cities and Communities | 15 & 16 October 2021, Venice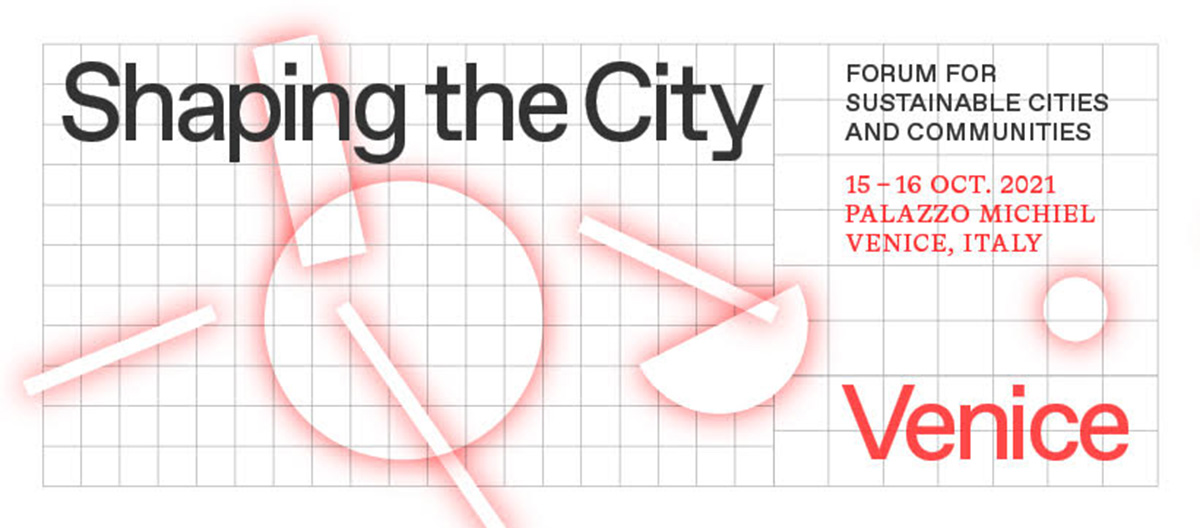 Shaping the City: A Forum for Sustainable Cities and Communities is a forum organized by the European Cultural Centre in the context of its Venice Architecture Biennial Exhibition titled Time Space Existence.
Following the success of the first edition of Shaping the City in 2018, the second edition of the conference will take place on 15 and 16 October 2021 in the iconic Palazzo Michiel del Brusà in Venice, and online on the ECC Italy YouTube channel. Shaping the City tackles contemporary urbanization and key issues in the city, presented and debated through the diverse perspectives of a group of academics, urban planners and designers, architects, policy makers, and scholars.
Through a series of presentations and panel discussions, the forum confronts the fundamental topics shaping the cities of our world. The conversations are structured in a way to portray an array of international perspectives upon urbanism and architecture. The dialogues and exchanges are tailored around four main sub-themes: Architecture for the People; Building through Technology; Climate Change and Resilient Cities; Re-imagining the City.
International experts will include Golden Lion Winner and Curator of the National Pavilion of United Arab Emirates Wael Al Awar, Editorial Director of Domus Walter Mariotti, Research Associate at the Graduate School of Design of Harvard University and Head of INVIVIA Europe Stefano Andreani, Co-Director of the SUTD-JTC I⊃3; Centre and the Director of Advanced Architecture Laboratory at Singapore University of Technology and Design Thomas Schroepfer, Professor and Head of Planning and Climate Change Lab at Iuav University in Venice Francesco Musco, and ETH Zurich Digital Building Technologies.
The final agenda and list of speakers will be released soon on our platform Shaping the City and social media @shapingthecityforum and @ecc_italy.
Top image courtesy of European Cultural Center.