Barrionuevo Villanueva Architects designs Pompeii extension to brick building in Buenos Aires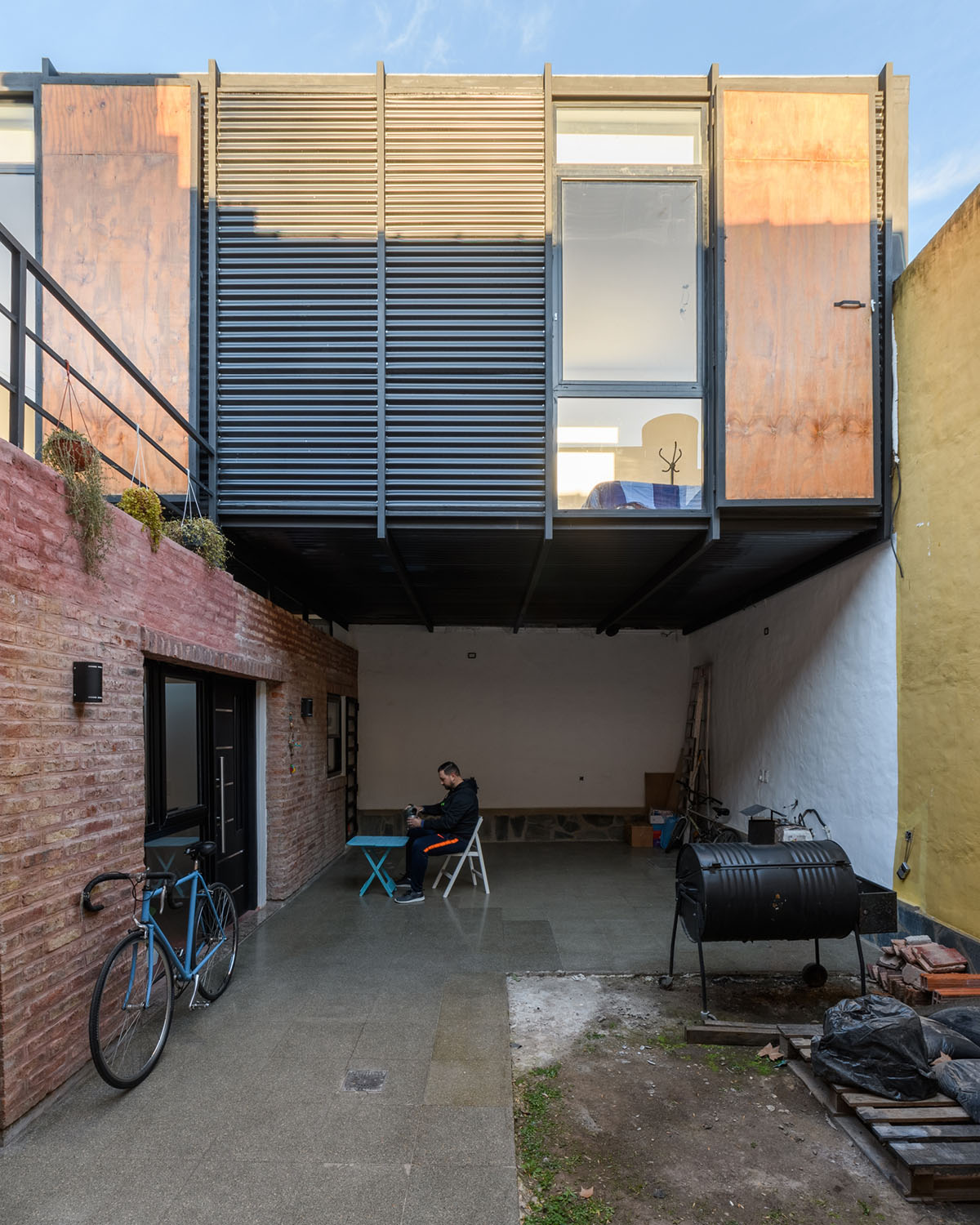 Argentinean office Barrionuevo Villanueva Architects has designed the Pompeii extension to brick building in Buenos Aires, Argentina.
Called Pompeii Extension, a black volume is placed on a horizontal position that is fixed to the wall. The new volume consists of a new living unit that features partly wooden façade elements.
"We knew that the success of the exercise would be in relation to the least possible intervention on what existed. With which the will to add a volume of rooms with antagonistic material tectonics to the existing one, and outside the logic of this purely neighborhood dwelling, seemed wise to us," said Barrionuevo Villanueva Architects.
And it is here where the intentions of the commission are concentrated, with the focus on the balance from the full and the empty, the old and the new, the heavy and the light. The light and the dark. The old and the new. A piece appears that begins to respond to the new needs of character and current material logic.
Intending the formal separation with a glass strip that proposes contact or lack of it between elements, the arrangement of the bars also results in alternate spaces of use.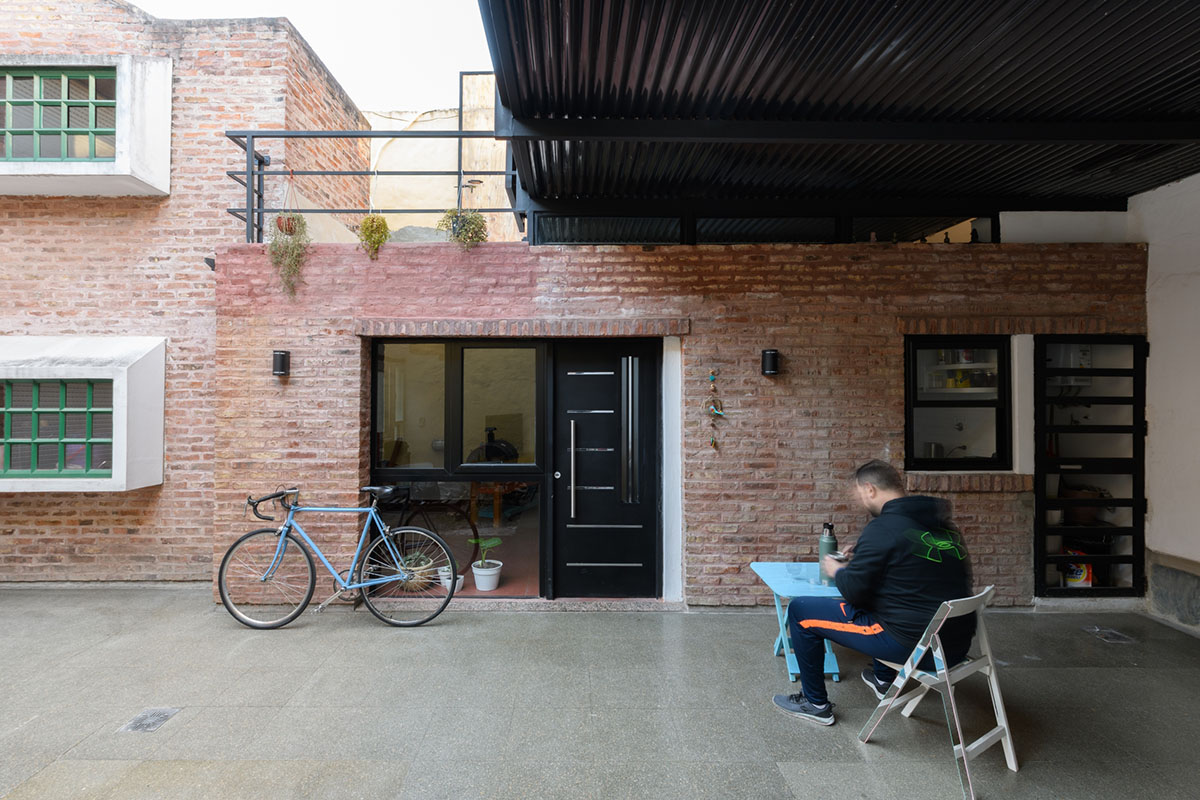 The metal block is arranged crosswise to the brick bar, covering part of it and proposes a semi-covered expansion area on the ground floor.
Systemic and orthodox modulation helped the architects in several orders. On the one hand in the optimization of the material and on the other hand it gave us compositional order. This is respected for the distribution of loads.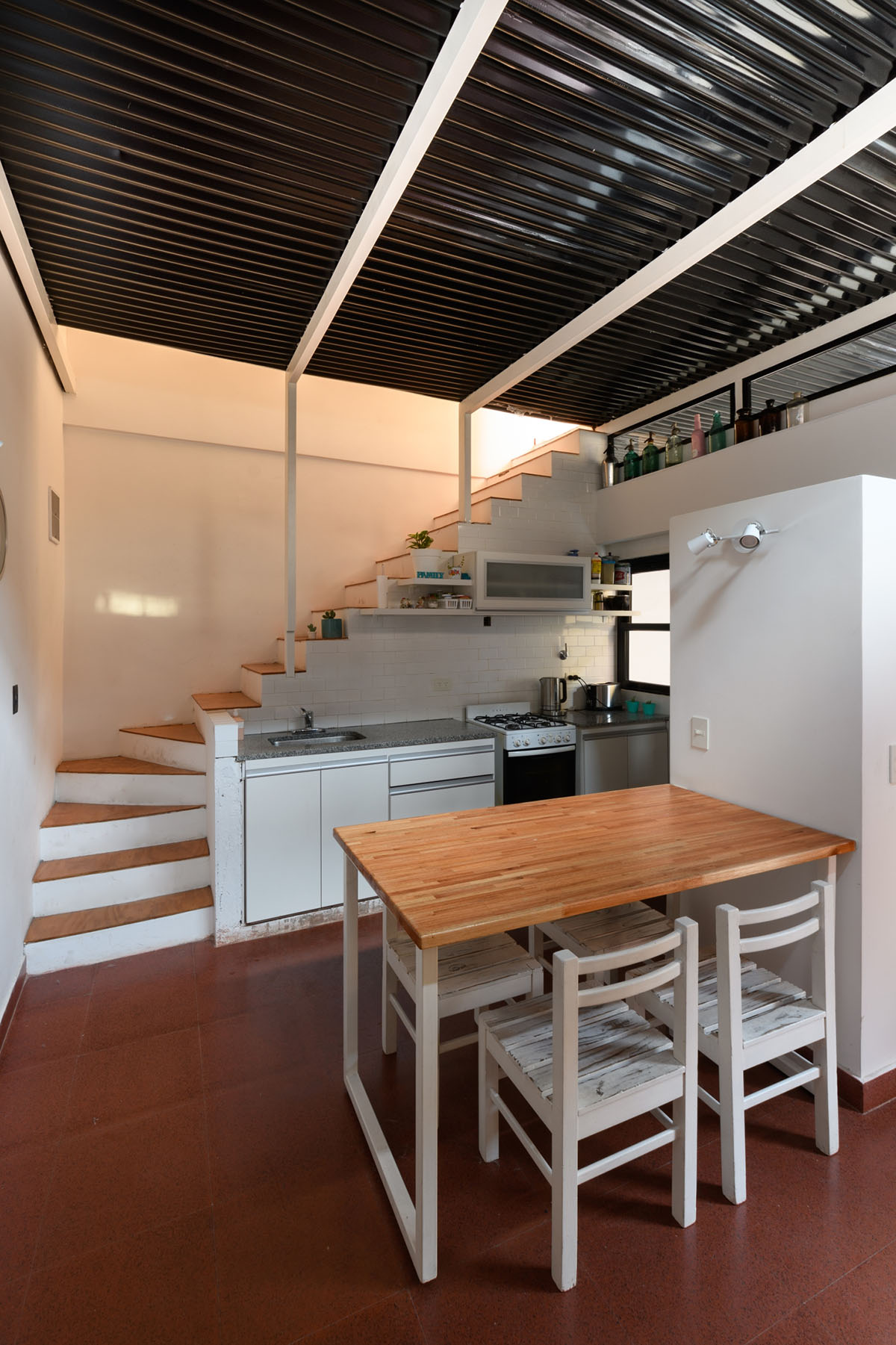 The system was solved with structural pipes vertically and joined horizontally at the top and bottom. Giving the system the condition of a vierendeel beam. With this action the studio resolved the structure, material expression, formal resolution and use.
The new rests on the old, endowing the whole with a temporal sense.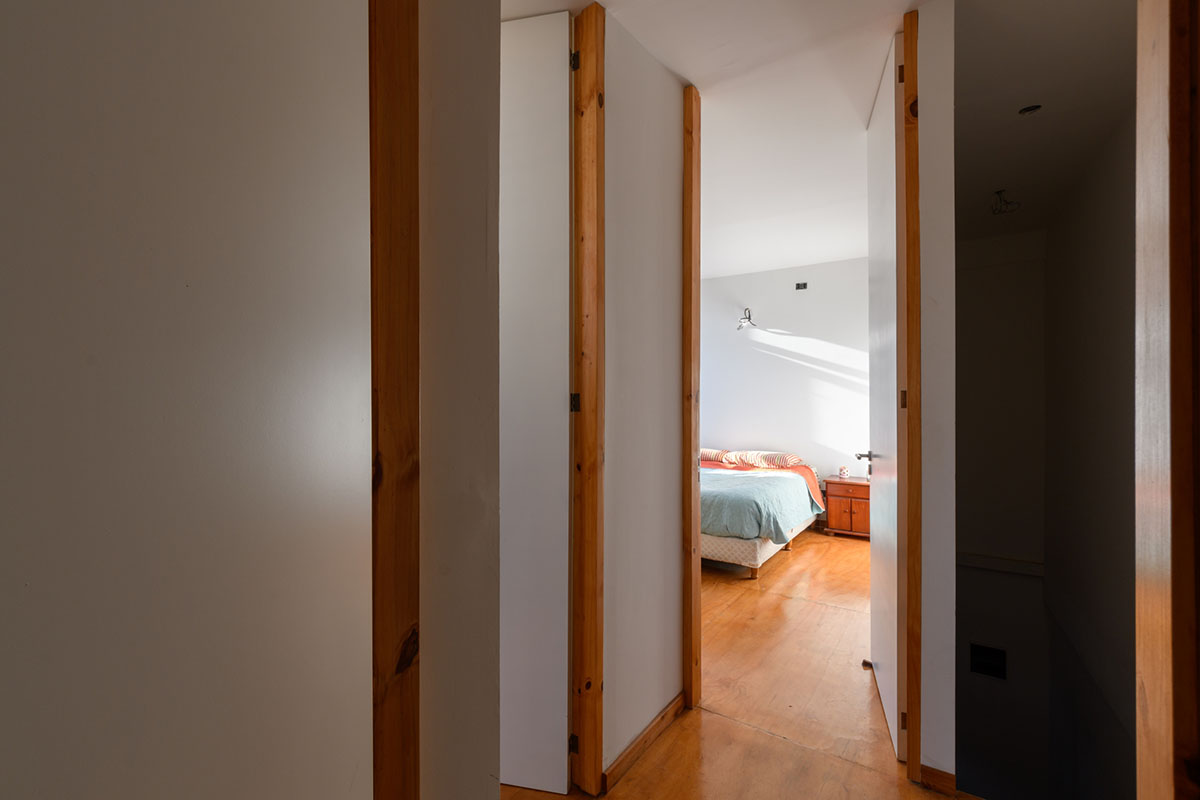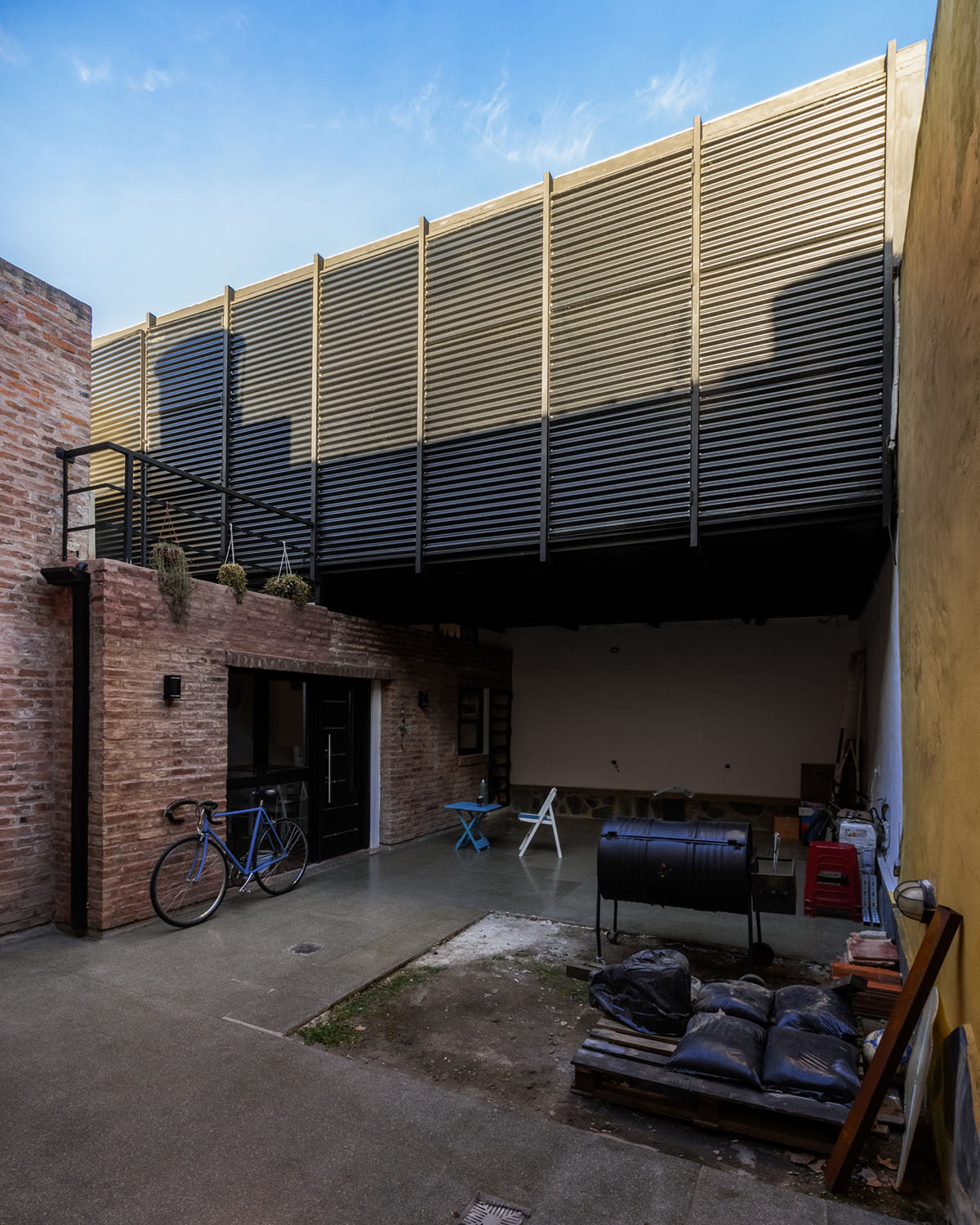 Axonometric drawing
Plan
Plan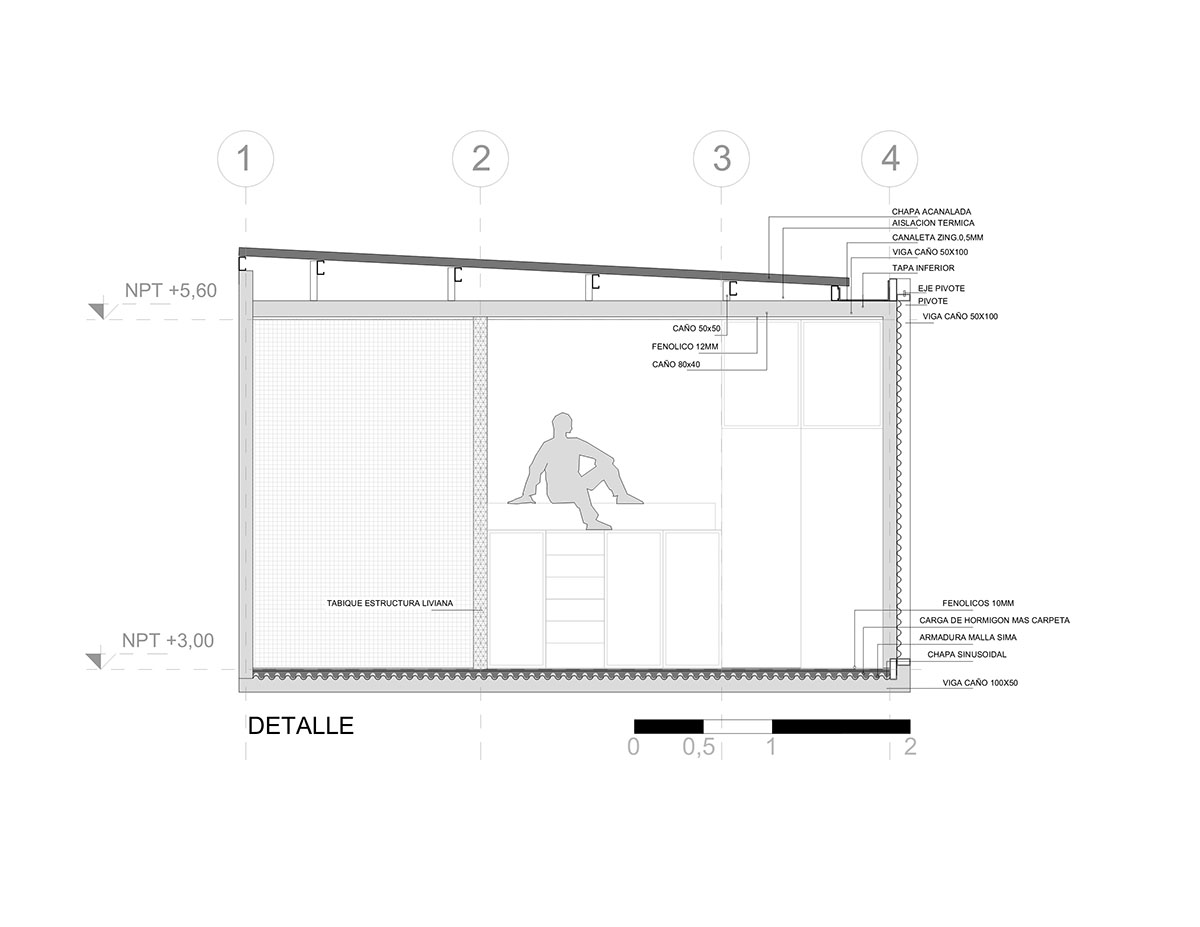 Section
Project facts
Project Name: Pompeii Extension.
Architecture Office: Barrionuevo Villanueva Architects
Construction completion year: 2021
Constructed area: 70m2
Location: C.A.B.A. Buenos Aires, Argentina
Architects in Charge: Arch. Nicolás Barrionuevo. Arch. Juan Villanueva
Design Team: Arch. Nicolás Barrionuevo. Arch. Juan Villanueva
Clients: Daniel and Diego
Engineering: Engineer Moscatelli, Andrés
All images © Gonzalo Viramonte
All drawings © Barrionuevo Villanueva Architects