MuseLAB designs an experience center for Collins India
Mumbai based MuseLAB's design for Collins India Experience Center uses soft shapes, muted colours and modest geometry to create an immersive gallery experience.
A walkway forms a loop around the central core, split to form a labyrinth of exhibits. Each kitchen or wardrobe display is foregrounded within its ecosystem while contributing to the overall ambience of the 2,000 square foot space. Sconces, display units, voids and niches activate the walls and vaults, round and segmented arches converge to create dramatic ceiling patterns.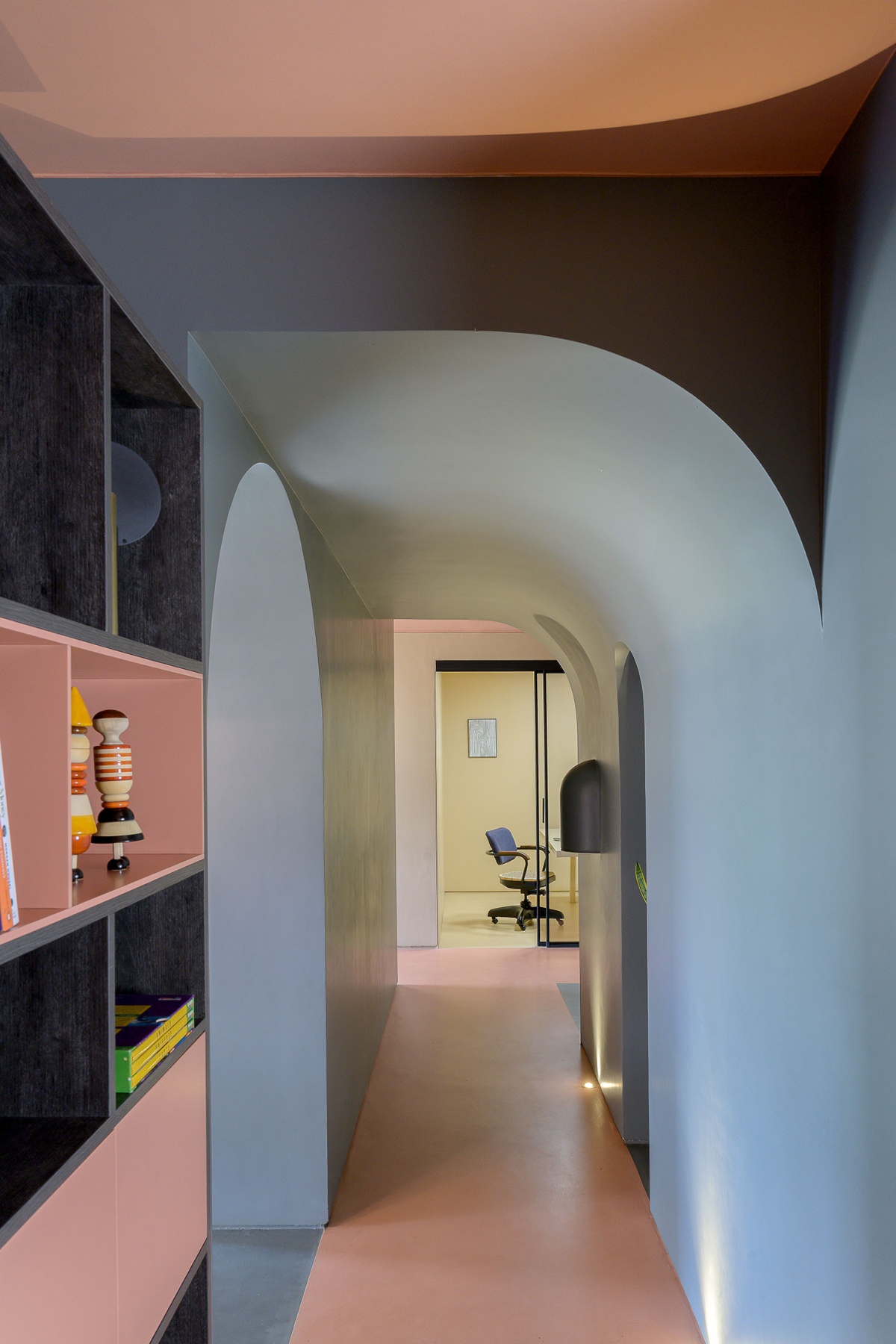 "The Collins Experience Center for modular wardrobes and kitchens was an extremely challenging project for us for multiple reasons - it required us to understand the limitations of 'modularity', to digest the overwhelming buffet of colours, materials, textures, hardware, etc. and ensure they work with our palette and finally, create an experience centre that was unpredictable and very 'muselabby," says Huzefa Rangwala, director and co-founder of MuseLAB.
The colour palette mimics and flows with the geometry of the space. Warm terracotta floors and ceilings highlight the walkway. The core display caves are finished in micro concrete, accentuating the units on display. The outer loop is a combination of micro concrete, charcoal, salmon and other nude colours.
"The overarching notion was to develop a unique experience, one that breaks the norms of what one can expect from a kitchen and wardrobe store," concludes Rangwala.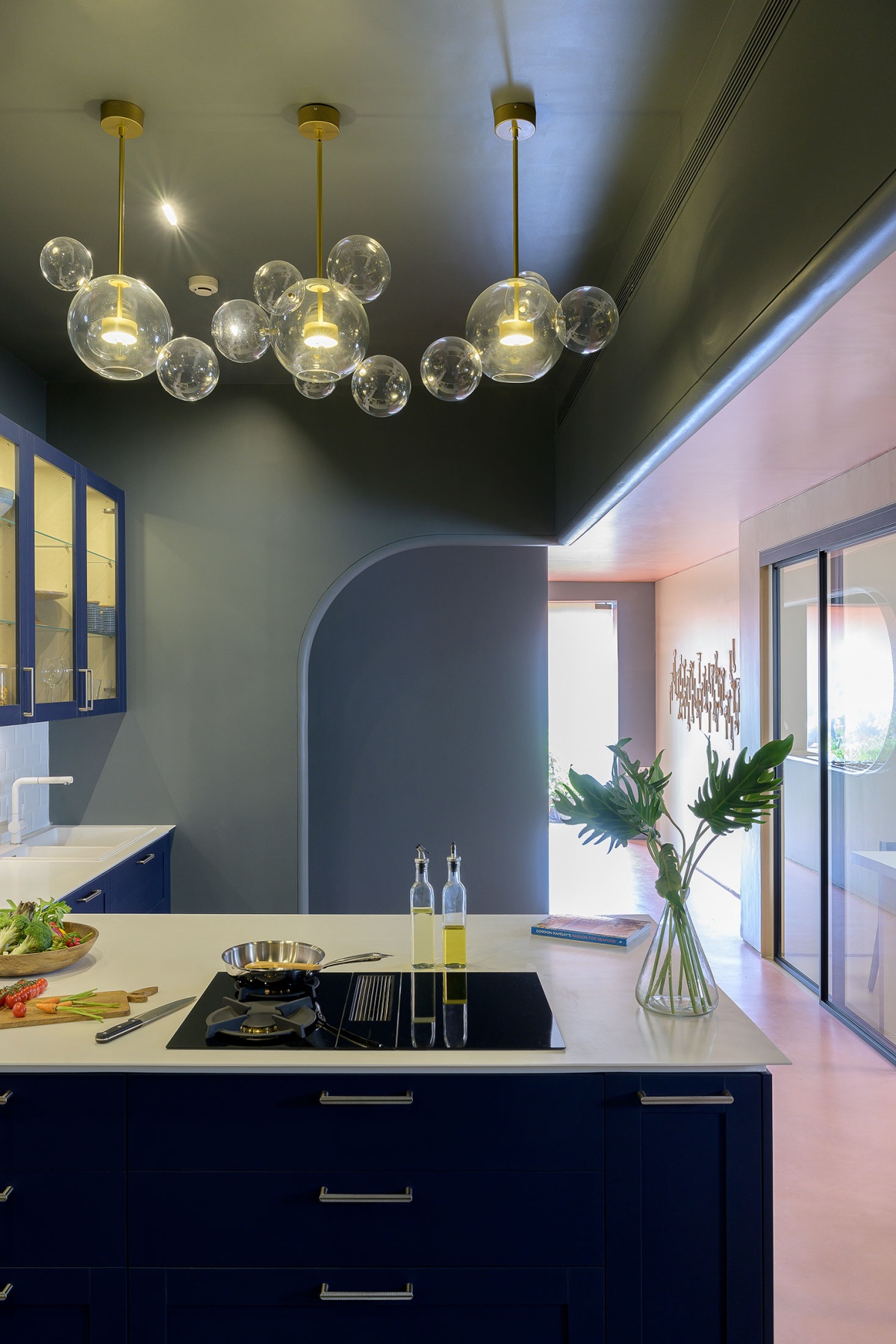 Project facts
Project location: Mumbai
Lead Architects: Huzefa Rangwala, Jasem Pirani, Mariyam Pardawala
Stylist: Saniya Tadha
All images © Sameer Tawde, courtesy of MuseLAB.
> via MuseLAB