Tasmanian Architects Win Big at INDE Awards 2018
At this year's INDE Awards held in Singapore, Tasmanian Taylor and Hinds Architects, took home the greatest accolade. Krakani-lumi which means "resting place", took home the title "Best of the Best" and reigns supreme as "The Building" of 2018. Competing against 400 other contenders from 14 other countries, other prominent architects such as Woods Bagot, BVN, Carr, WZWX Architects, Breathe Architecture, Jolson Architecture and Ingenhoven Architects were also in the same category. Poppy Taylor and Mat Hinds, the pair that make Taylor and Hinds, opened their practice back in 2013. Since then, the pair has grown to an office of 4 and has won a string of residential awards.
This particular project came to fruition from a partnership with the Aboriginal Land Council of Tasmania and is a standing camp located in wukalina (the Mount William National Park) along the North-East Coast of Tasmania. The brief required accommodation and communal facilities for 2 guides and 10 walkers. It is the first walk of its kind in Tasmania that is entirely owned and operated by the Aboriginal Land Council. At the fringe of the northern edge of the Bay of Fires, the camp serves as a two night stopover for a 4-day guided walk from wukalina to larapuna (Eddystone Point).
"The project is strongly informed by the siting, materials and traditional half-domed forms of ancient Tasmanian Aboriginal shelter," said Taylor and Hinds Architects.
Surrounded by pristine coastlines and abundant wildlife, the wilderness, cultural and natural context is reflected throughout the design. Krakani-lumi is hidden within the national park amongst a collection of banksia marginata and heath, requiring a good walk through the greens embedded on site. A shell of charred Tasmanian timber encloses these enigmatic chameleon-like individual pavilions, blending in with its neighbours when dormant. When open once again, a half-dome lined with blackwood reveals an earthy, inviting undertone, incredible detailed with precision. Predominantly made of arched branches and sheets of bark, the interior of the traditional half-dome structures were often covered in charcoal drawings of circular motifs, and depictions of the constellations.
Mat and Poppy acknowledged the sophisticated nature of these traditional structures and weaved a story through the build to showcase a rich aboriginal history. Each individual pavilion accommodates two people, with access to a communal area fit for 12, which includes a kitchen, cool and dry store, and other amenities accessible from the opposite side of the structure.
Hidden highlights prevail through thoughtful touches; sleeping huts smell of scented essential oil of the maleleuca ericifolia flower (known to aid sleep) and wallaby furs (known as 'reore') provided as part of bedding for warmth - aspects of traditional significance.
With distant views to the Furneaux Islands, the project showcase a bond with the Palawa community and place, resulting in the coexistence of ancient culture and modern amenity embedded in its' architecture. Krakani-lumi stands as an exemplar of great Australian architecture and product of respect, collaboration and sensitivity.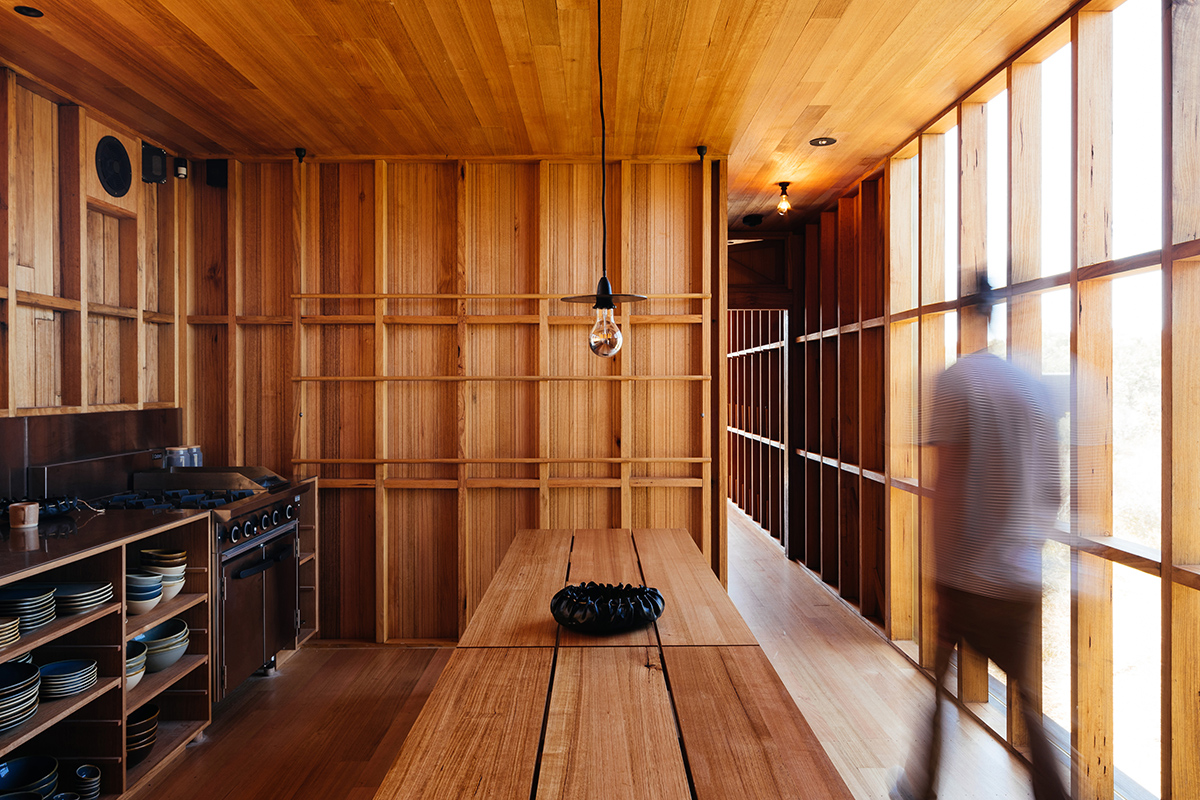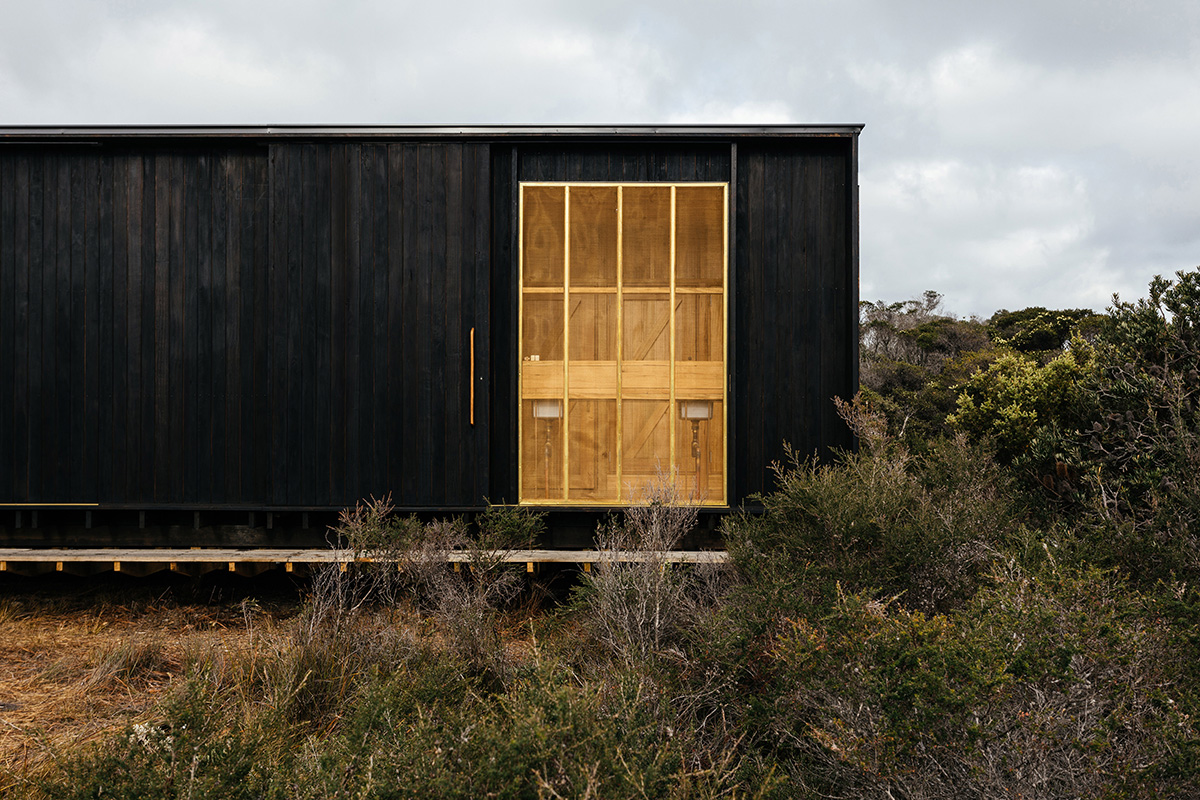 All images © Adam Gibson, courtesy of Tasmanian Chapter of the Australian Institute of Architects and Taylor and Hinds Architects.
> via AIA Tasmanian Chapter