4000 Square Foot Wall Painting Risen at Mumbai's Majhi Metro Art Festival
Reliance Mumbai Metro One's annual art festival "Majhi Metro" hosts activities like painting, poetry and photography aiming to showcase various artist's discourses in innovative ways. On 17th April 2018, the event crowd sourced a 4000 square foot Wall painitng from 3000 people.
This year's theme was "Art in Motion", in effort to create a community large in number gathered for art. It became India's largest crowd sourced event.
"The wall depicts a version of 'Majhi Metro Art Train.' People from all walks of life got together and participated in the activity to paint the wall under the supervision of seven artists. The wall art is at near the DN Nagar Metro Station, Andheri west," says Mumbai Metro One. "We're not just a transport system but a paradigm shift for Mumbaikars (citizens of Mumbai). Majhi Metro festival has helped us resonate our vision with commuters and Mumbaikars alike. Every year we introduce something new either in a form of art or an innovation to take this Festival to new levels. The objective is to bring art to masses and celebrate art at public platforms."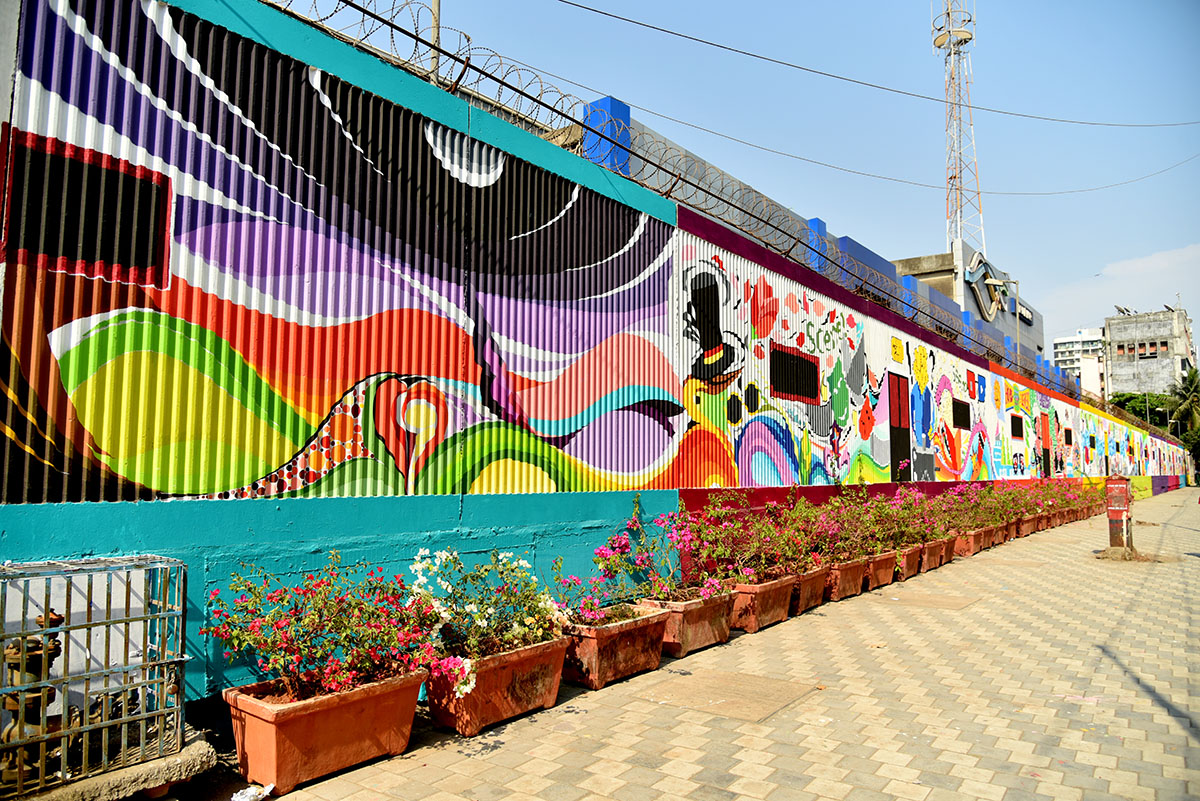 Mumbai Awash With Murals
Mumbai, a port city that works like a machine with its massive population in diverse communities, has been witnessing many of its surfaces getting clad in art in recent years. A few to speak of are St+Art's initiatives and Chal Rang De. Now on board to paint the town a new life is Reliance Mumbai Metro One, aiming to harness the artistic capabilities of contemporary citizens, apart from providing them commuting opportunities.
Majhi Metro 2018 initiated 'Art By People' aiming to bring the power of art to the people's hands. The seven artists who lead registered participants and volunteers, members of Majhi Metro, Reliance Mumbai Metro, and their sponsors and supporters among the 3000, were Karan Girkar, Hardik Pokar, Dheeraj Singh, Neelam Kudale, Shrujan Shah and Suraj Appukuttan.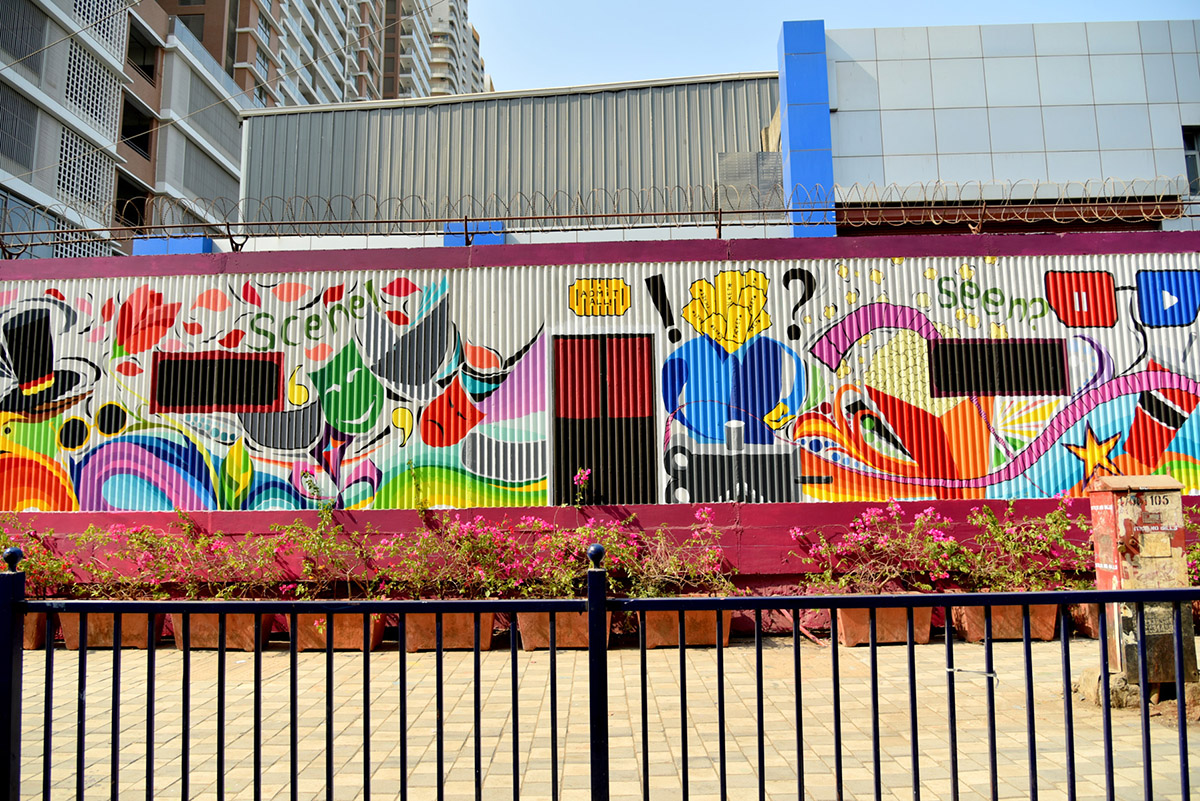 Mumbai Metro One's Dreams For The City
Mumbai Metro has hosted the art festival for the past 5 years, which aims at bringing out the creativity and artistic abilities of its commuters. Since the beginning, many pieces of art created for the festival have been featured within the Metro stations. This year, they decided to take the influence of art outside the Metro stations and actually paint the city, starting with the wall which is close to one of its stations and something most commuters pass by.
Stay updated of such upcoming events on Mumbai Metro One's website.
> via Majhi Metro