Hanif Kara will talk about how design engineering is being reshaped in post-digital architecture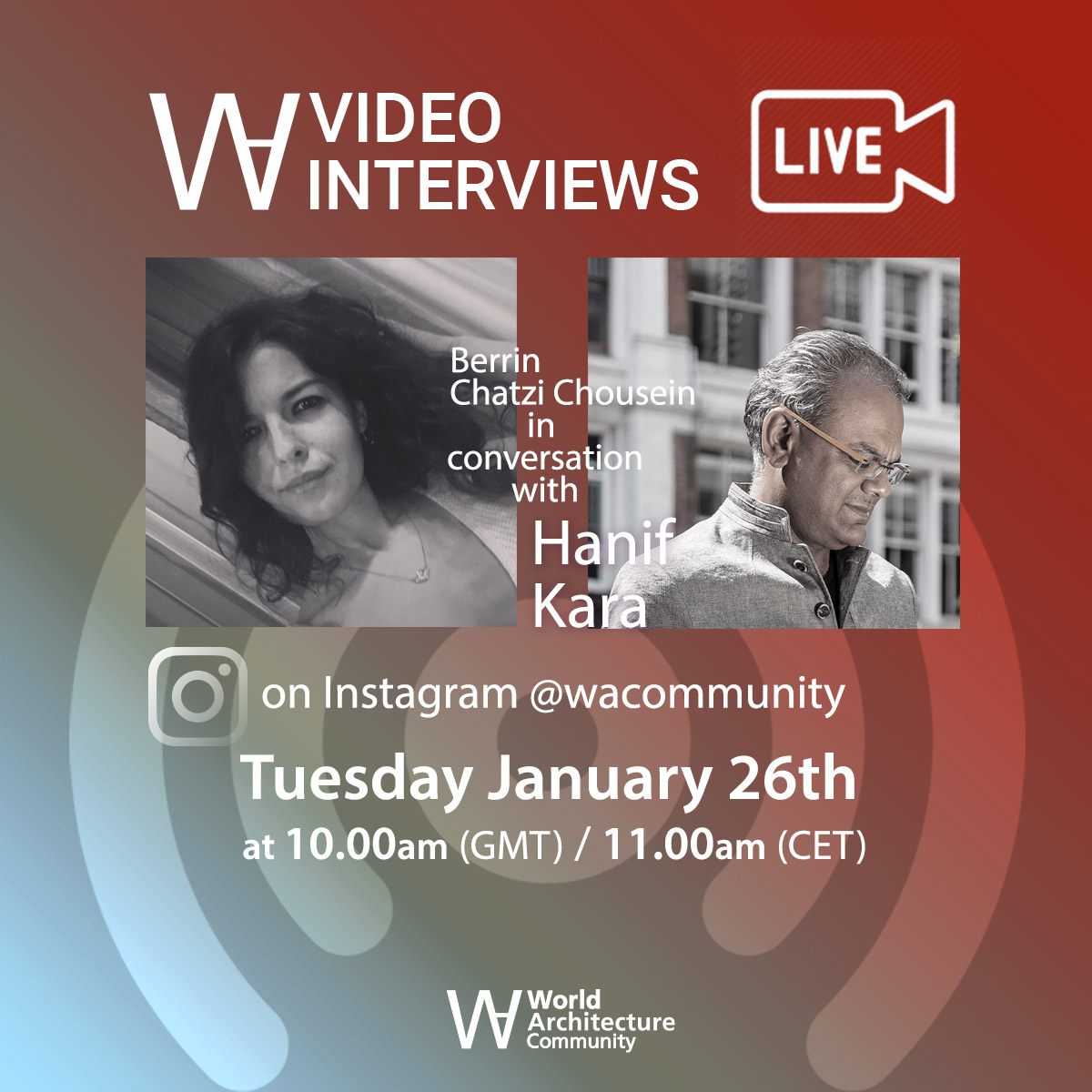 Prof. Hanif Kara, the co-founder and design director of AKT II and Honorary Member of WAC, will be WAC's new guest in WAC's Live Interview Series.
Hanif Kara will be in conversation with WAC editor-in-chief Berrin Chatzi Chousein on Tuesday, January 26th in WAC's Instagram.
In WAC's live talk, themed as "How Design Engineering Is Being Reshaped In Post-Digital Architecture", Hanif Kara will talk about the future of design engineering, the dualities between the fields of architecture and design engineering where they compete with each other in the 21st century and the challenges of advanced technologies and materials, including robotic construction.
Born in Bombo, Uganda, Hanif Kara was educated in the United Kingdom and studied engineering at the University of Salford in Manchester. He founded his own studio, originally named Adams Kara Taylor with Albert Williamson-Taylor and Robin Adams in 1996. After Paul Scott and Gerry O'Brien joined as new principles in 2011, the practice was renamed AKT II.
Hanif Kara is also Professor in Practice of Architectural Technology at Harvard GSD.
Hanif Kara. Image courtesy of AKT II
Hanif has led the practice in being associated with the most innovative construction projects, winning over 350 design awards, including the Stirling Prize on three occasions.
Known for his particular "design-led" approach and interest in complex and innovative forms, material uses, and complex analysis, methods on projects, he worked numerous and pioneering projects challenging the built environment, such as Zayed National Museum, Abu Dhabi, UAE by Foster + Partners, Heydar Aliyev Center in Baku, Azerbaijan by Zaha Hadid Architects, UK pavilion at Expo 2010 in Shanghai, China by Thomas Heatherwick.
Hanif has gained international standing in the built environment, through practice, pioneering research and education in interdisciplinary design. Kara, extending his approach beyond the structural engineering discipline, he was appointed to the Design Review Panel for the UK government watchdog CABE (Commission for Architecture and the Built Environment), which monitors the quality of design throughout the United Kingdom.
He was the first engineer to hold this post for the government watchdog that monitored the quality of design throughout the United Kingdom.
He is a member of the Aga Khan Award for Architecture Steering Committee, sits on the ETH Zürich NCCR Digital Fabrication Scientific Review Panel and is a member of the UK Governments National Infrastructure Commission Design Group.
WAC's live interviews are organized as 20-30-minute sessions to deliver a quick glimpse of the current projects of the architect or a guest from the relevant discipline and provide a fast-paced discussion on their design philosophy.
See WAC's full program on this page.
WAC Instagram Live Interview
Theme: How Design Engineering Is Being Reshaped In Post-Digital Architecture
Host: WAC editor-in-chief Berrin Chatzi Chousein
Date: Tuesday, January 26/ 10:00am (GMT) / 11:00am (CET)
Venue: WAC Instagram