Villa BE by depaolidefranceschibaldan architetti is powder-colored villa celebrating "calmness"
Italian architecture studio depaolidefranceschibaldan architetti has designed a private villa that features soft tones and powder-colored finishes celebrating "calmness" in Padua, Italy.
The project, named Villa BE, the 630-square-metre house is located on the edge between the buildings and the Venetian countryside, the site strikes from the beginning for the breadth of views it grants towards the rural landscape.
The character of the site, dominated along the west and south borders by a thick native vegetation, has led the architects to think about the project in detail and allowed to study the visual characteristic of the building, both in the exterior and the interior.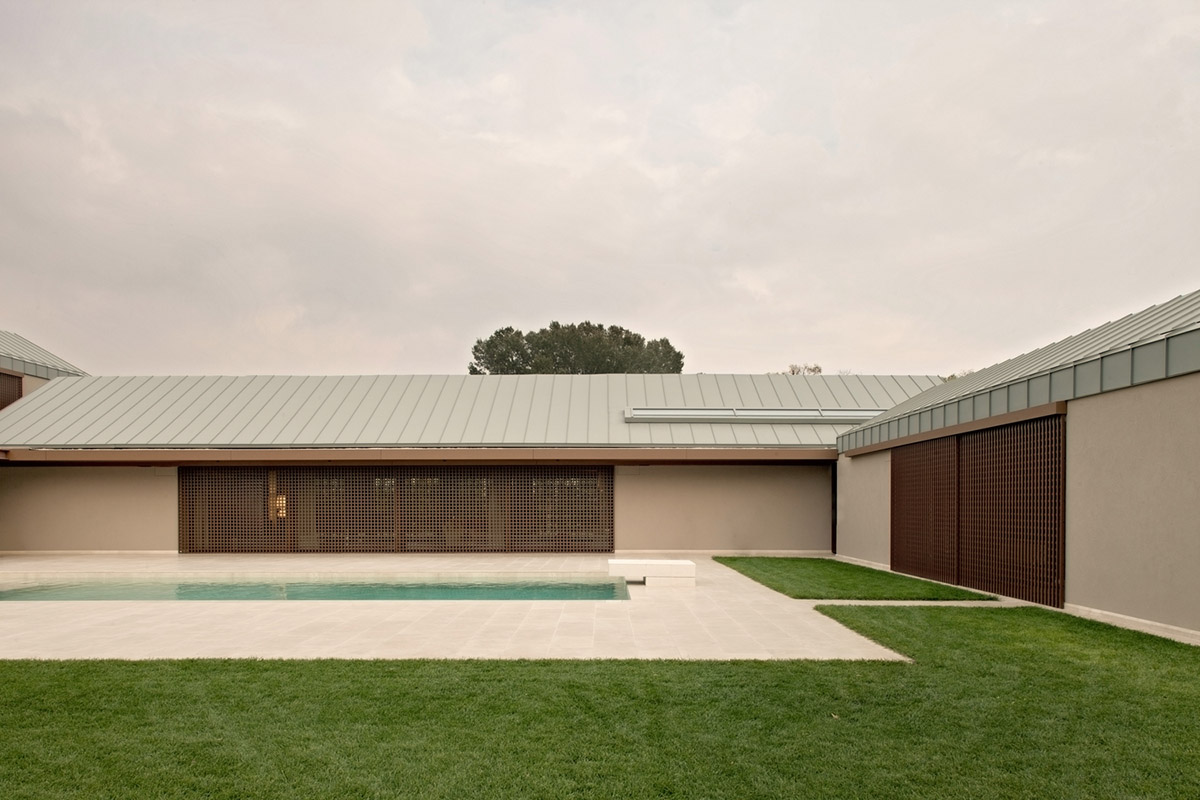 The analysis of transparencies, lights and shadows, the morphology of the land and the bio-climatic characteristics of the place were among the key analytical inputs to start on the project.
Conceived as a simple layout, the building is composed of an aggregation of three volumes, all volumes have a rectangular plan with the same planimetric proportions and they can easily be recognized from the outside.
The central body and the south-facing body are designed as a single floor; they are designed to be the space for relations and receiving guests and that volume overlooks at an open swimming pool in the garden.
Another volume, called the third volume, closing the courtyard, is developed on two levels: on the ground floor, there are a spa and fitness area while on the first floor functions for a sleeping area.
The internal courtyard, bounded on three sides and open to the garden, which takes cues from the typology of the courtyards of Venetian rural houses: "it is conceived as the fulcrum of the house, it is a fourth body, a void, an enveloping space towards which all the volumes of the house," said depaolidefranceschibaldan architetti.
"In this context, the project listens to the surrounding landscape, opening up to dialogue with it and receiving its shadows, lights, and sounds," the studio added.
The metal roofing of the three bodies lying on the gabled roofs which reflects the colors of the nature. The "carabottino" closures allow glimpses of the reflections and movement.
The square-knitted metal panels conceal the interior spaces corresponding with the large windows, letting in a filtered light that envelops the interior in a play of lights that accompanies the passing of the hours and the passing of the days.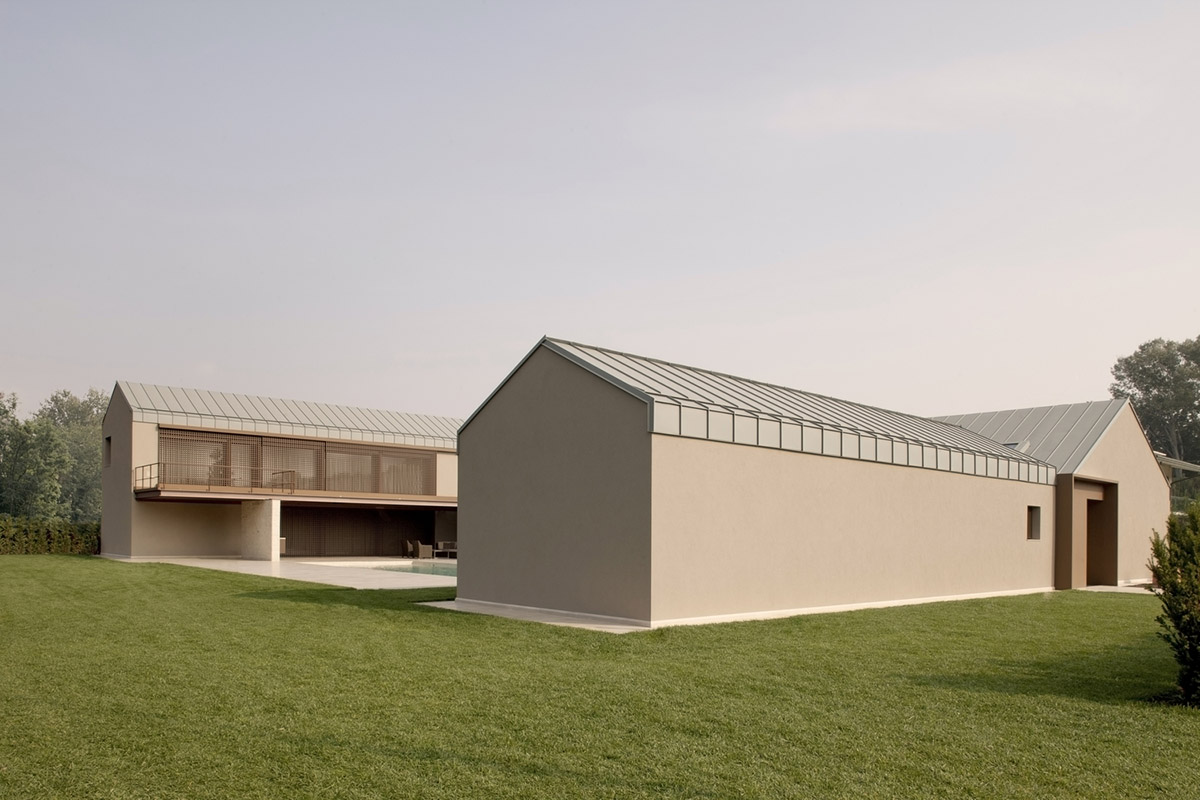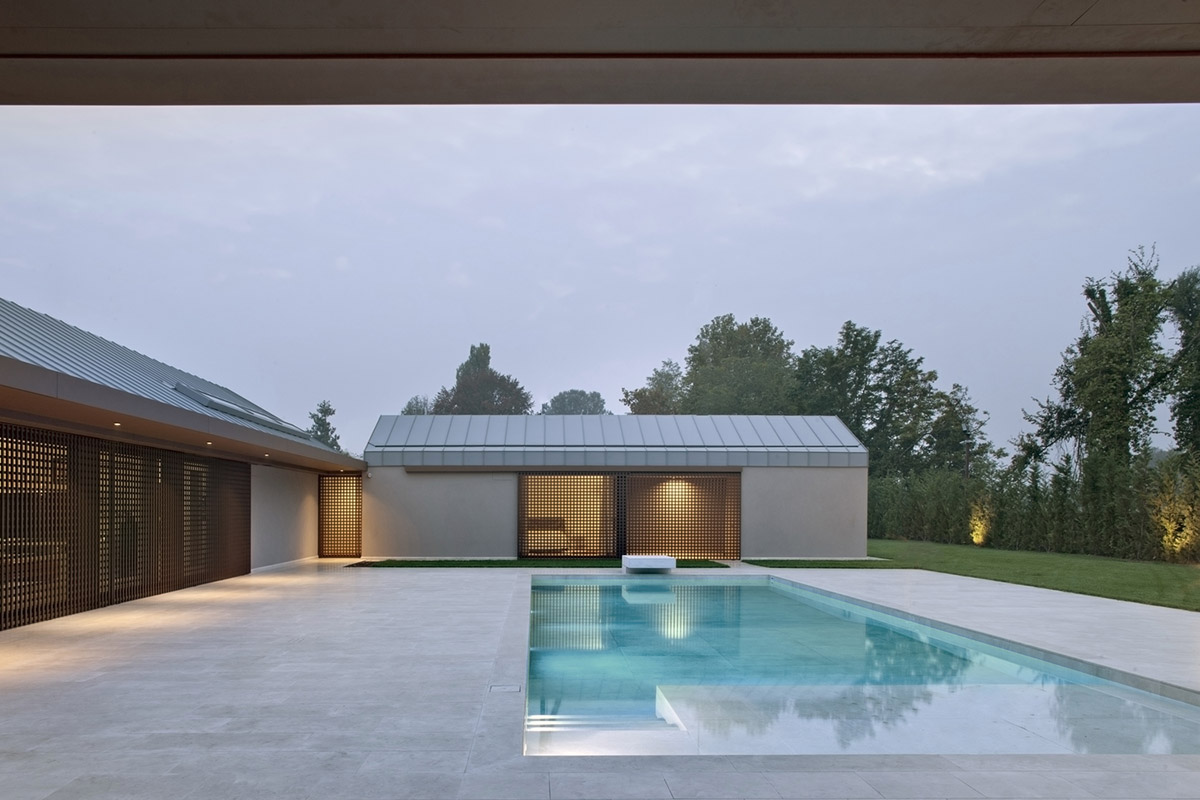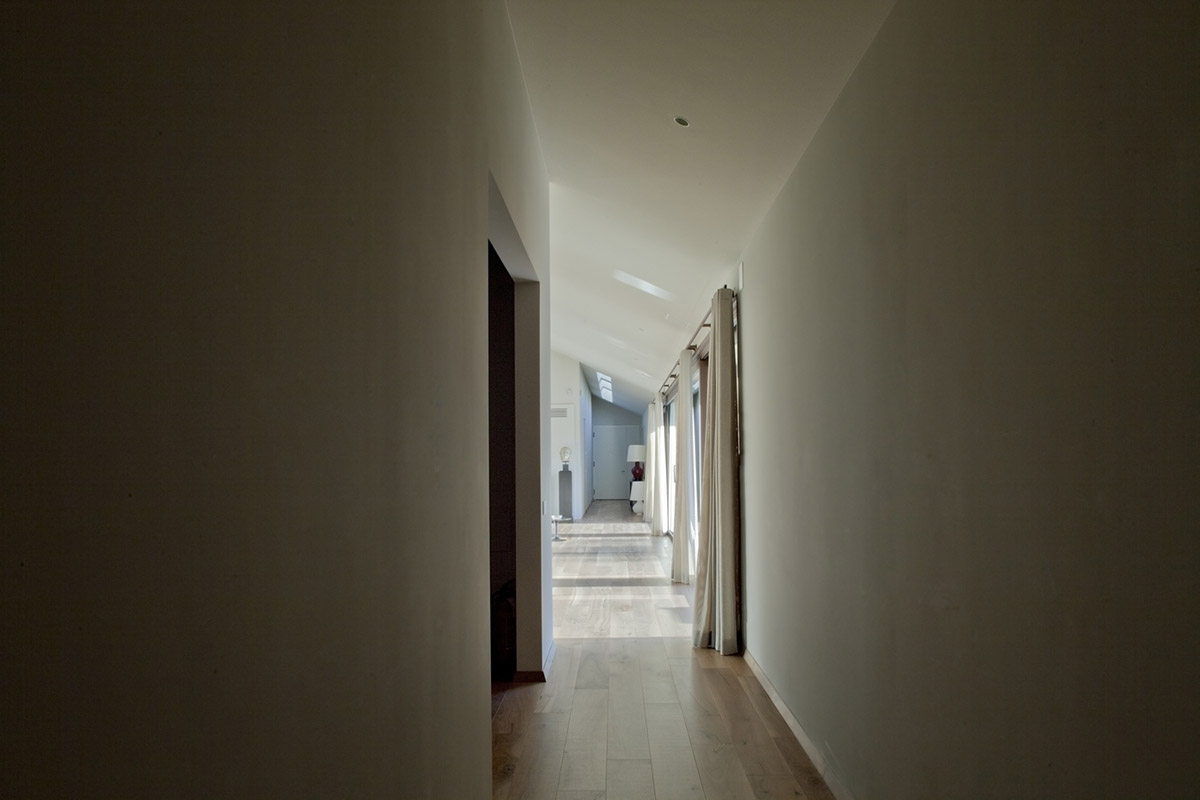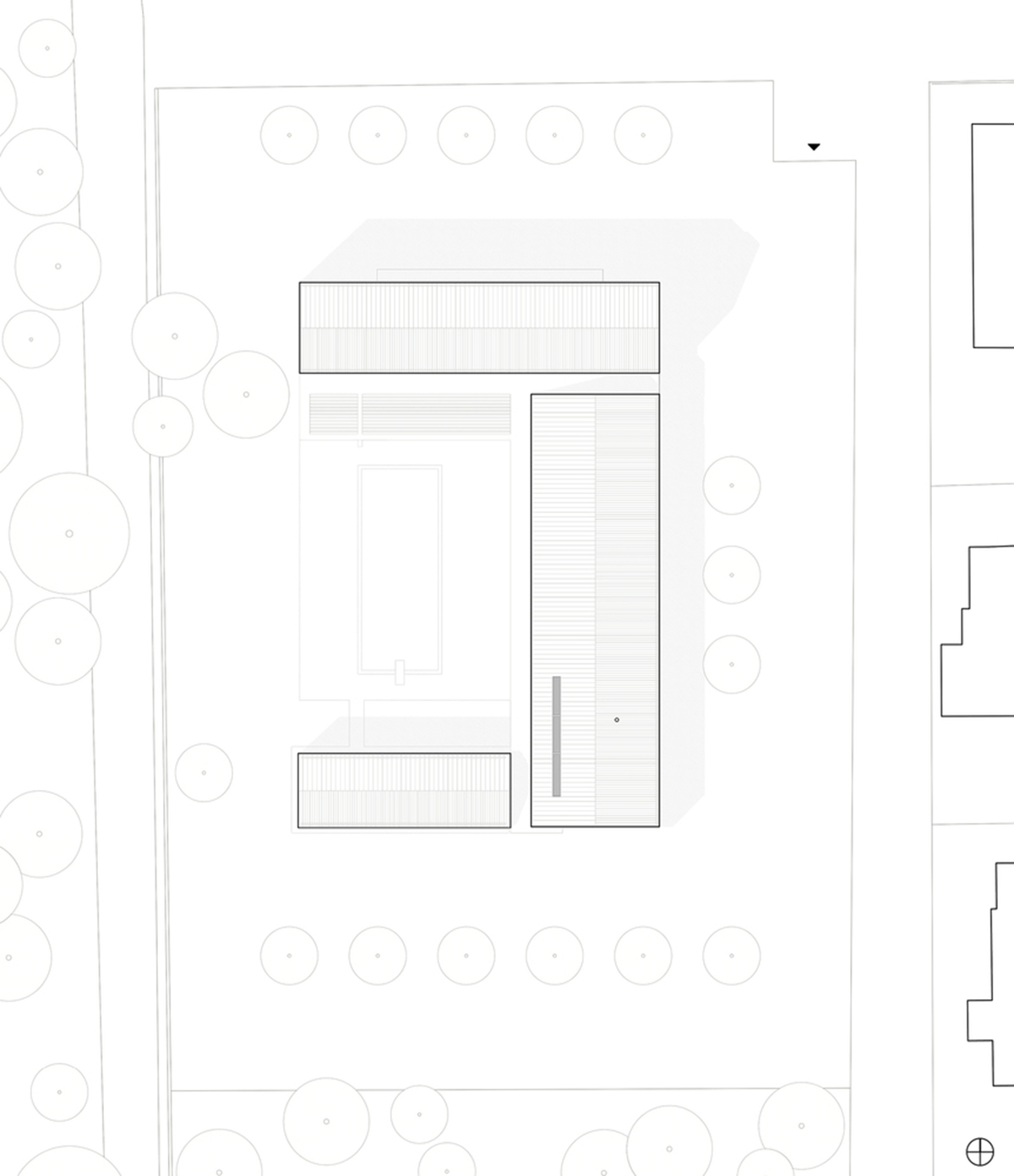 Roof plan
Section
Section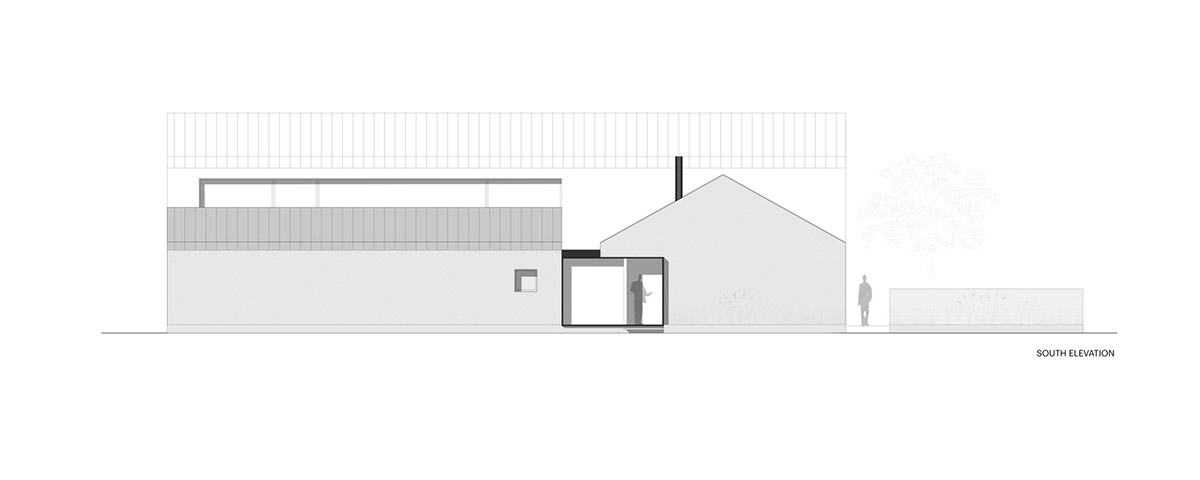 South elevation
Project facts
Project name: Villa BE
Architects: depaolidefranceschibaldan architetti
Location: Padua, Italy
Size: 630m2
Date: 2020
All images © Keith Isaacs
All drawings © depaolidefranceschibaldan architetti