Protect modernist icon Ontario Place in Toronto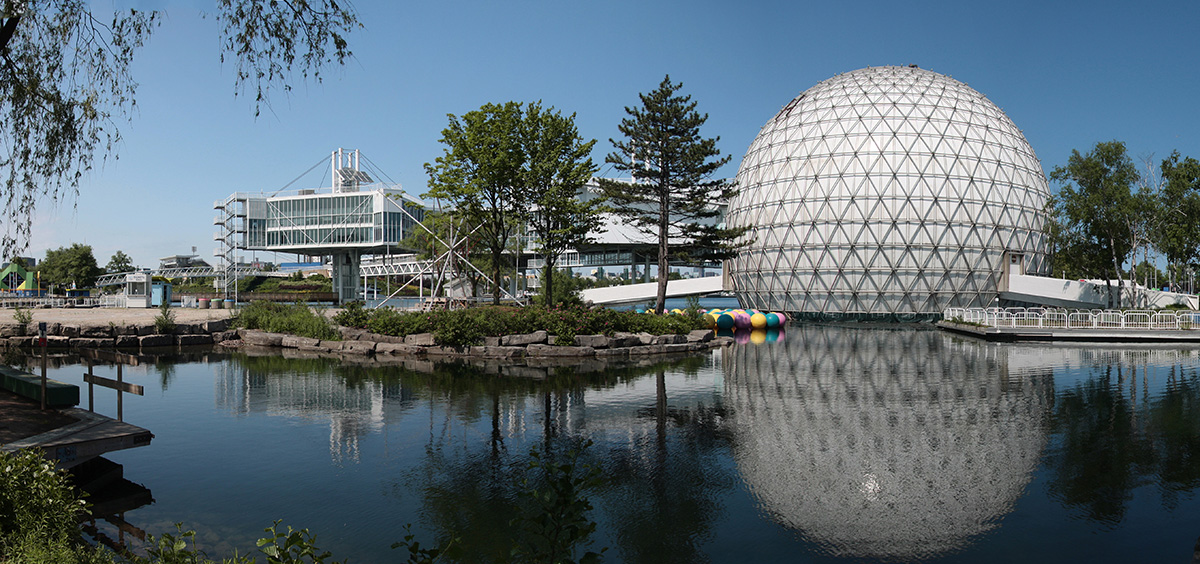 Recognizing the global significance of Ontario Place as an extraordinary example of modernist architecture and landscape design — and a valuable resource to the province of Ontario, the World Monuments Fund (WMF) in collaboration with the John H. Daniels Faculty of Architecture, Landscape, and Design at the University of Toronto (Daniels Faculty), and Architectural Conservancy Ontario (ACO) have launched The Future of Ontario Place Project, an initiative aiming to both grow awareness of the cultural landmark's importance, and to protect its future.
The Future of Ontario Place Project aims to safeguard the site's landscape and built heritage from the threat of demolition and privatization through a web portal and social media campaign that will foster broader public recognition and appreciation of the site.
Its website, is the first consolidated public resource on Ontario Place, and includes archival images and information, stories about the site collected from the general public, and interviews with architects and urbanists about the significance of the development.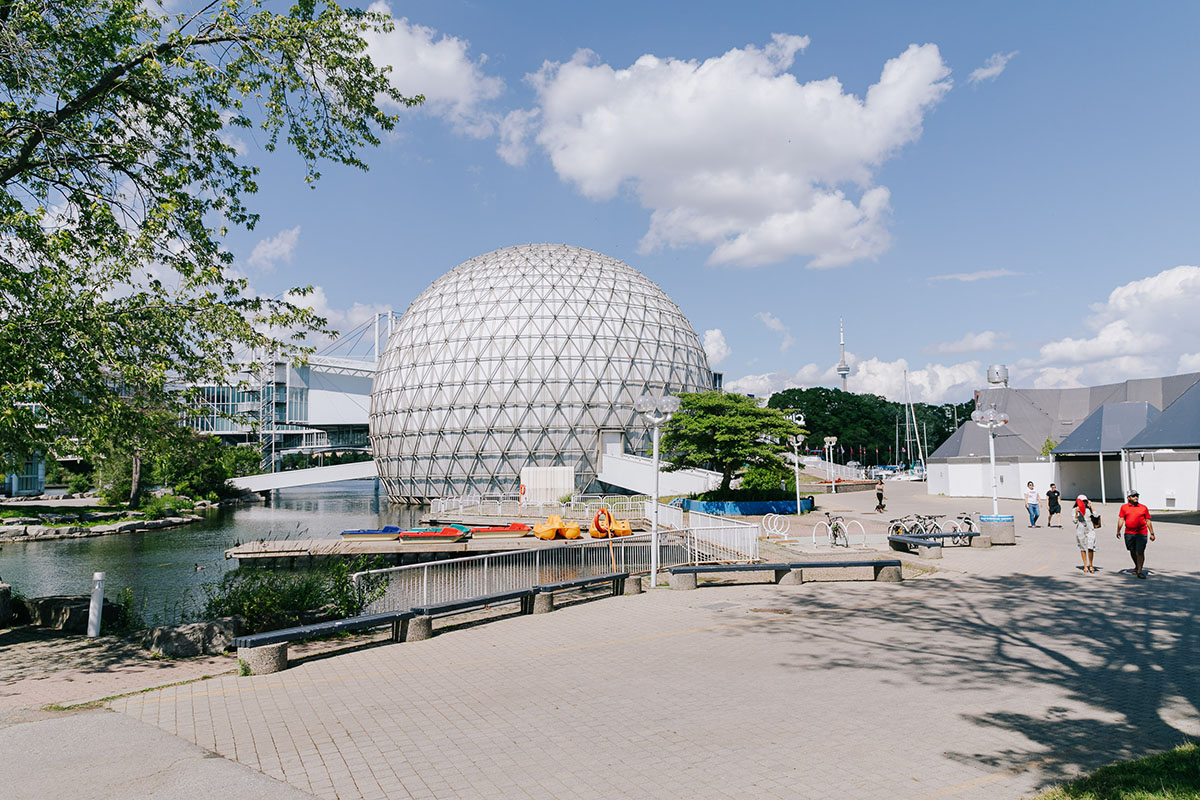 Image © Andreea Muscurel - OP Arch
With a mission to influence the government's decision to redevelop the site, and create a more open and productive dialogue between stakeholders, the project will also host a series of live debates on the current issues facing Ontario Place, facilitate an extensive letter writing campaign, and host a Canada-wide design challenge calling for alternative proposals for the site's future.
"The Future of Ontario Place Project will gather and study the history, evolution and possible futures of Ontario Place. By highlighting the rich multi-layered narrative of this unique development, and by sharing stories about the public's relationship and connection to Ontario Place, we are hoping to secure its protection and longevity," said Aziza Chaouni, Associate Professor at the Daniels Faculty.
Image © Andreea Muscurel - OP Arch
Ontario Place was commissioned in 1969 by the Ontario Department of Trade and Development as a showplace for the province's identity and culture.
Designed by architect Eberhard Zeidler and landscape architect Michael Hough, the comprehensive 63 hectare site comprises a series of artificial islands and lagoons along Toronto's waterfront, weaving architecture and landscape into a uniquely integrated environment for entertainment, education and recreation.
When it opened in 1971, Ontario Place served as a symbol of post-war prosperity, showcasing the province's rapid economic growth and urbanization, and its newfound optimism and changing cultural life. Its landforms and visionary architecture were considered remarkable achievements, particularly its steel-and-aluminum "pods" which are suspended over the water, and its signature geodesic dome called the "Cinesphere" which houses the world's first IMAX theatre, for which Ontario Place received numerous local and international awards.
Image courtesy the Future of Ontario Place Project - Ontario Place aerial view from the southeast
However, by 2012 steadily decreasing revenues led the provincial government to close large portions of the site. Subsequently, in 2019, the provincial government launched a global call for developers to submit proposals to "comprehensively develop and reinvent the site," opening up the possibility of privatization, reinvention and demolition. As such, Ontario Place has been included on the "World Monuments Fund 2020 Watch", a biennial selection of at-risk cultural heritage sites that combine great historical significance with contemporary social impact.
According to Bénédicte de Montlaur, WMF President and CEO, "We are proud to support this important project for Ontario Place — a significant cultural heritage site included on the 2020 World Monuments Watch. We hope that this campaign will bring international attention to the challenges facing modern architecture, such as neglect, deterioration, and demolition, and demonstrate the tremendous benefits that the preservation of sites like Ontario Place can offer local communities."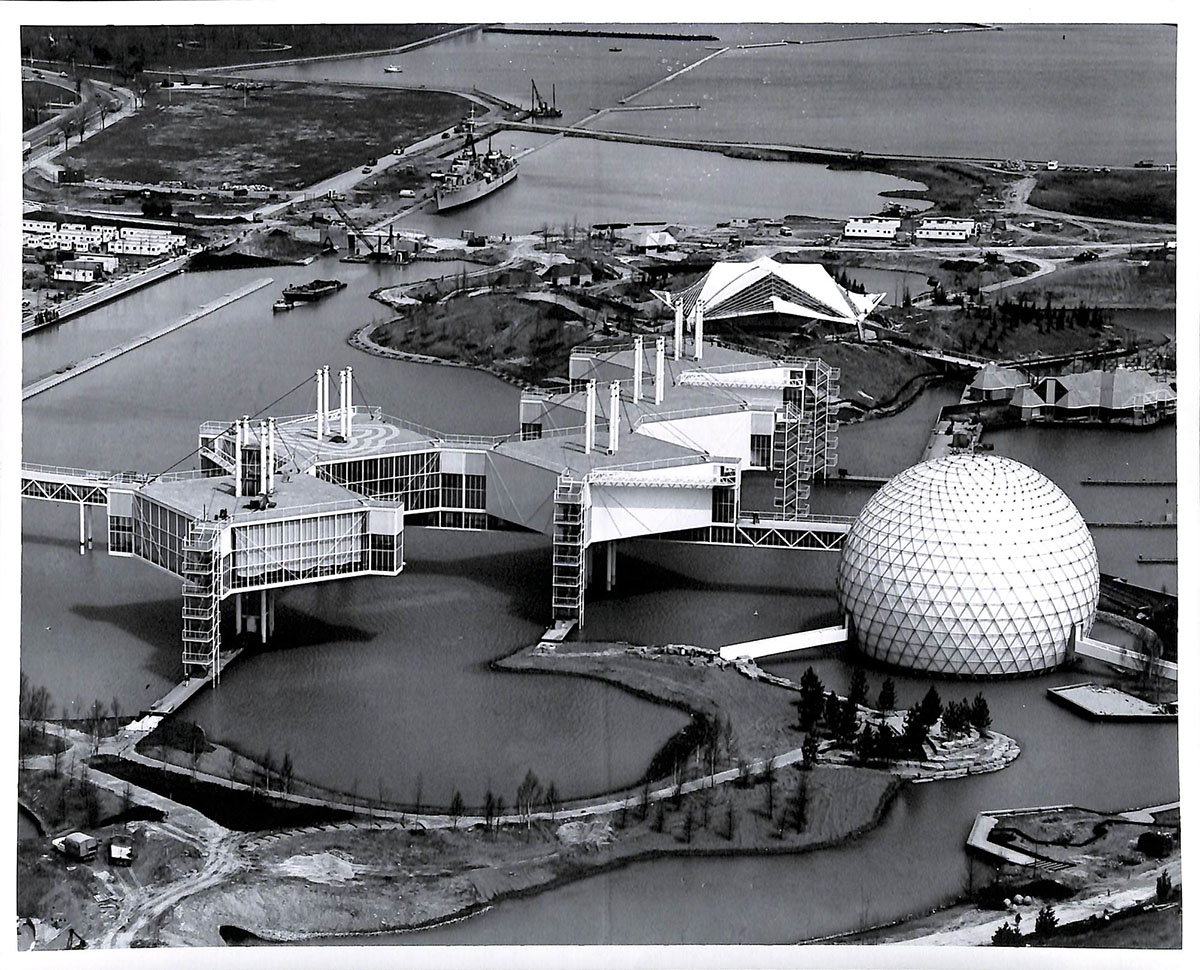 Image © Zeidler Architects Inc - Port Authority
Kae Elgie, Chair of Architectural Conservancy Ontario said, "ACO is delighted to collaborate in this initiative to expand public awareness of Ontario Place as a globally important work of 20t h century architecture and landscape design. It is critically important to protect this iconic site for the benefit of diverse population groups in Ontario and beyond."
The Future of Ontario Place Project calls on the public and community of architects, urbanists, and city builders to join the initiative in advocating for the protection of Ontario Place.
Visit the official website, to share stories and experiences, and sign the letter to the Ontario government urging immediate action for the site's protection.
Top image courtesy the Future of Ontario Place Project - Cinesphere, pods and lagoon from the west