Ana Smud and Daniel Zelcer Studio complete apartment extension with rooftop terrace in Buenos Aires
Ana Smud and Daniel Zelcer Studio have completed an apartment extension with rooftop terrace with cozy and warm interiors in Palermo neighborhood, in Buenos Aires, Argentina.
The architects' intention was to recreate a small domestic world and to create the sensation of living in a cabin in the middle of the city, in a warm place that invites contemplation.
To inhabit this place offers different perspectives, sometimes a long distance glance at the urban landscape and others, an intimate contemplation of its small "patios" courtyards.
The project doubles the existent's apartment surface. In this regard, the architects decided to build as much space as possible in order to respond to programmatic and use needs that they were requested: on one side, an important and fluid relation with external / outdoor space and on the other side, a living place that can accommodate easily to the different ways of living that may vary over time.
The project consists of three levels. The first preexistent level, was intervened to create a kitchen and living room space. These two spaces can be separated or integrated thanks to a hidden moving panels system.
On this level there was an open terrace, in which the architects developed the work and resting areas, with a light construction system. This spaces are articulated from a central service nucleus and two patios.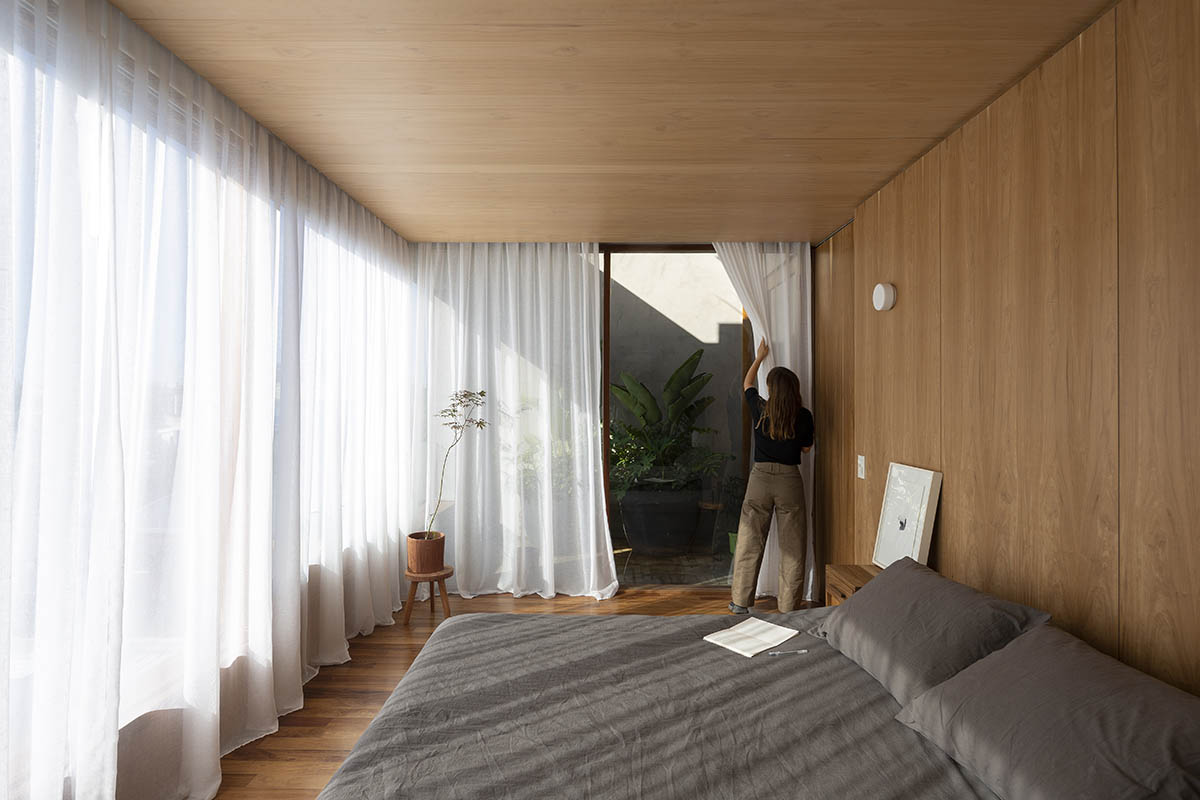 The nucleus allowed the architects liberate the perimeter and in this way maximize the incoming natural light; the "patios" location enabled each room had a direct relationship with an exterior/outdoor space.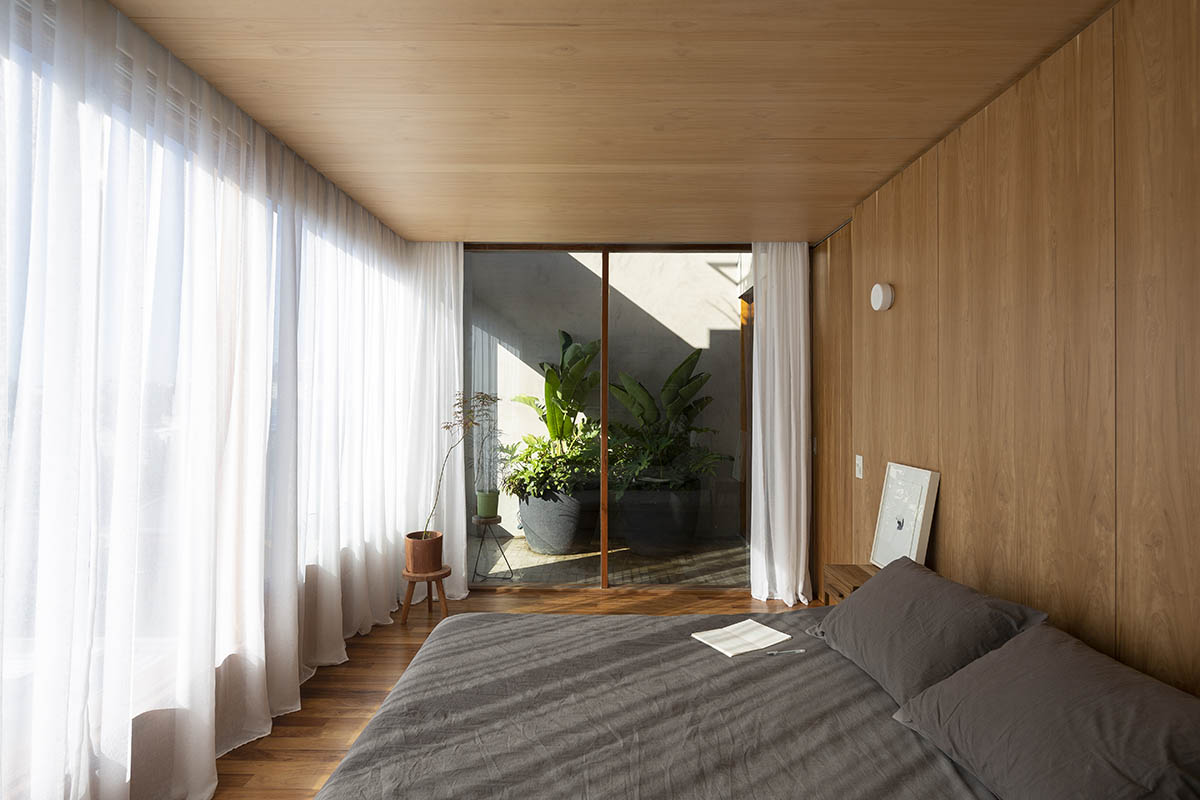 On the third level, the team projected a green terrace as an expansion and contemplation space, surrounded by abundant native great height vegetation.
The plant's conception proposes flexibility: the user has the possibility to transform space in different ways through time. The panel system, that is made of cabinets and moving hidden doors, erases completely the fixed partitions of the rooms and in this way allows different space and use configurations.
"A new dimension is incorporated – time – which allows to modify and manipulate space according to the user's needs," said the architects. "The project takes plasticity and transformation concepts in the living experience to the limit."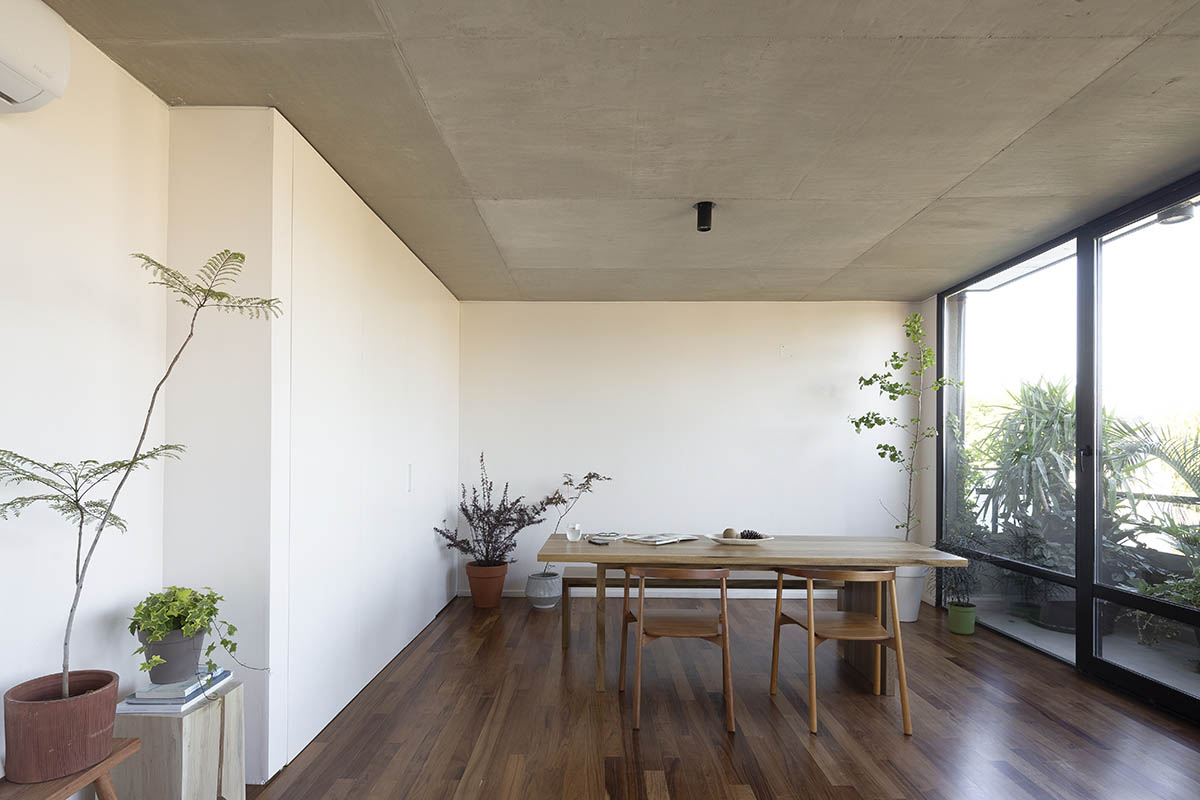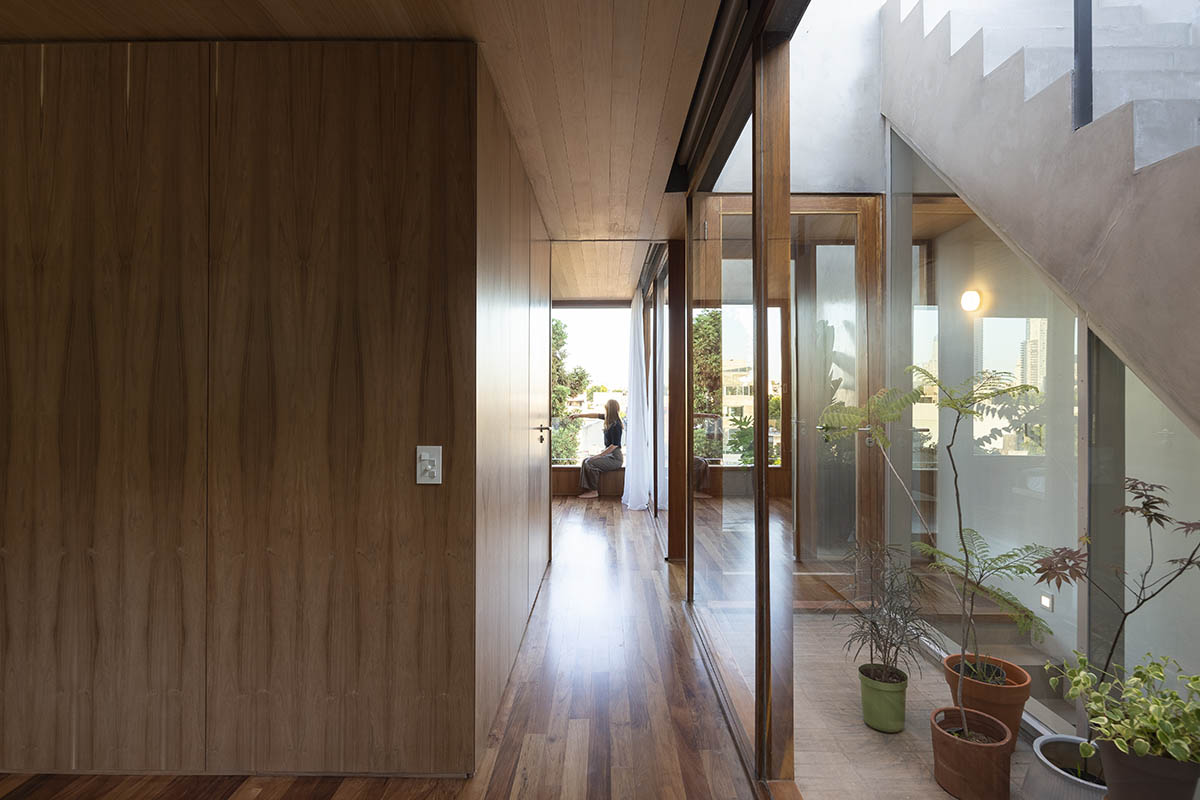 Axonometric drawing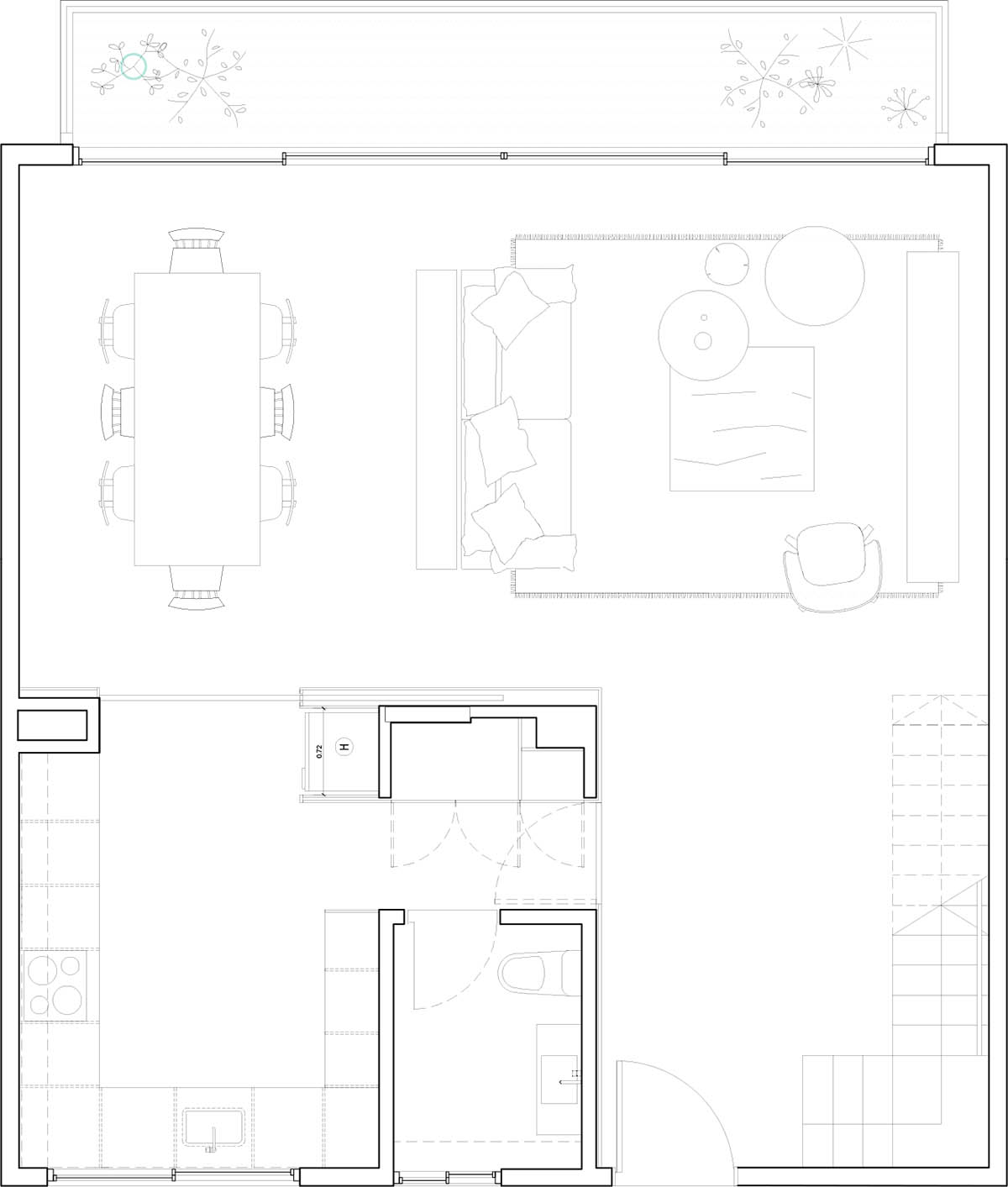 Lower level plan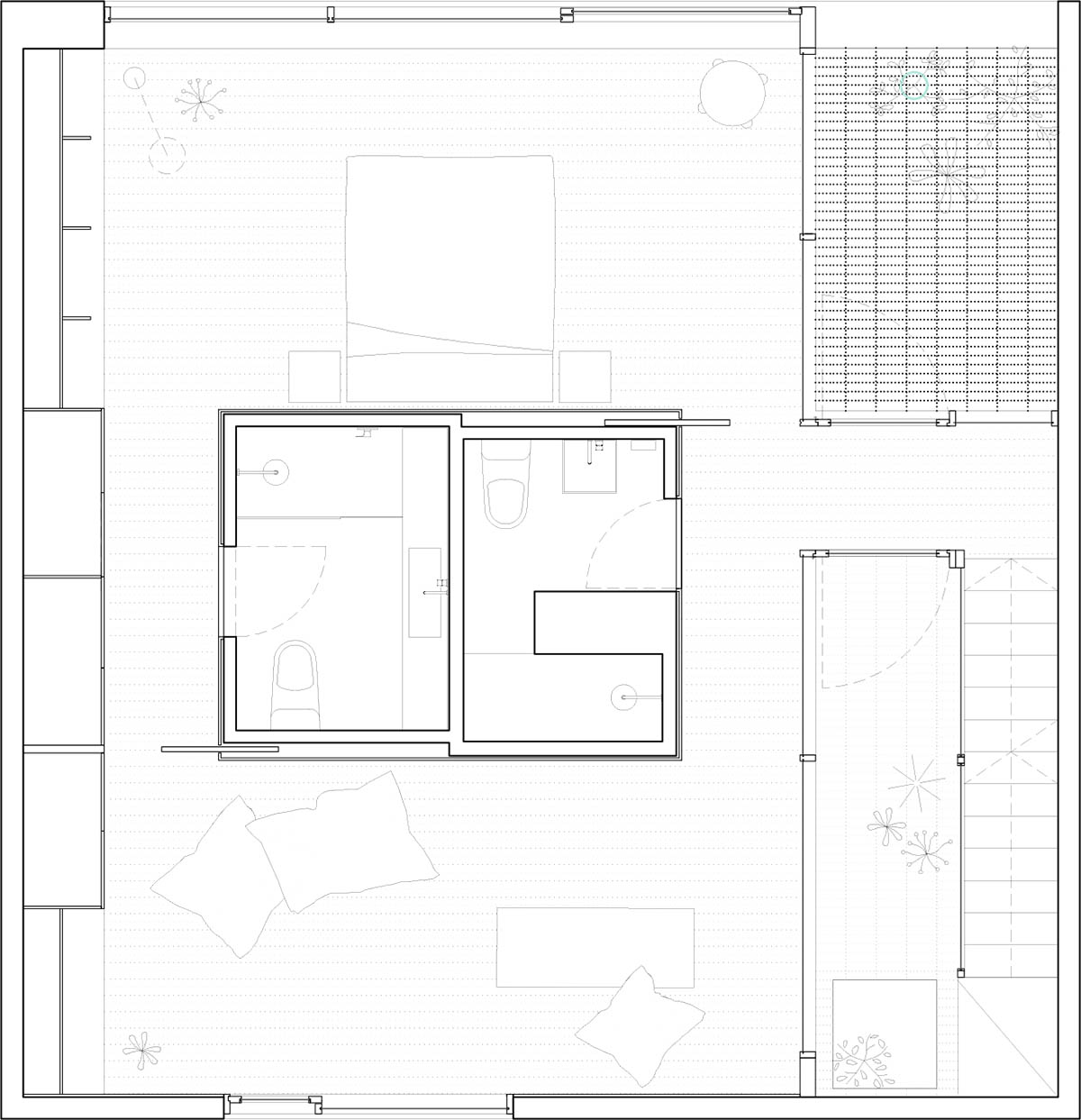 First floor plan
Terrace floor plan
Section
Project facts
Project name: Arevalo Expansion
Architects: Ana Smud - Daniel Zelcer
Project name: Expansion of housing in multifamily building
Architecture office: Ana Smud and Daniel Zelcer Studio
Location: Palermo, Buenos Aires Argentina.
Project team: Ana Sol Smud, Daniel Zelcer, Milagros Ratto
Builder: Sebastian Aguero
Photography Art Direction: Marilina Martignone
Construction start year: 2019
Completion year: 2020
All images © Javier Agustín Rojas
All drawings © Ana Smud & Daniel Zelcer
> via Ana Smud & Daniel Zelcer