SPRESSER and Peter Besley win competition to design a new public pavilion on Sydney Harbour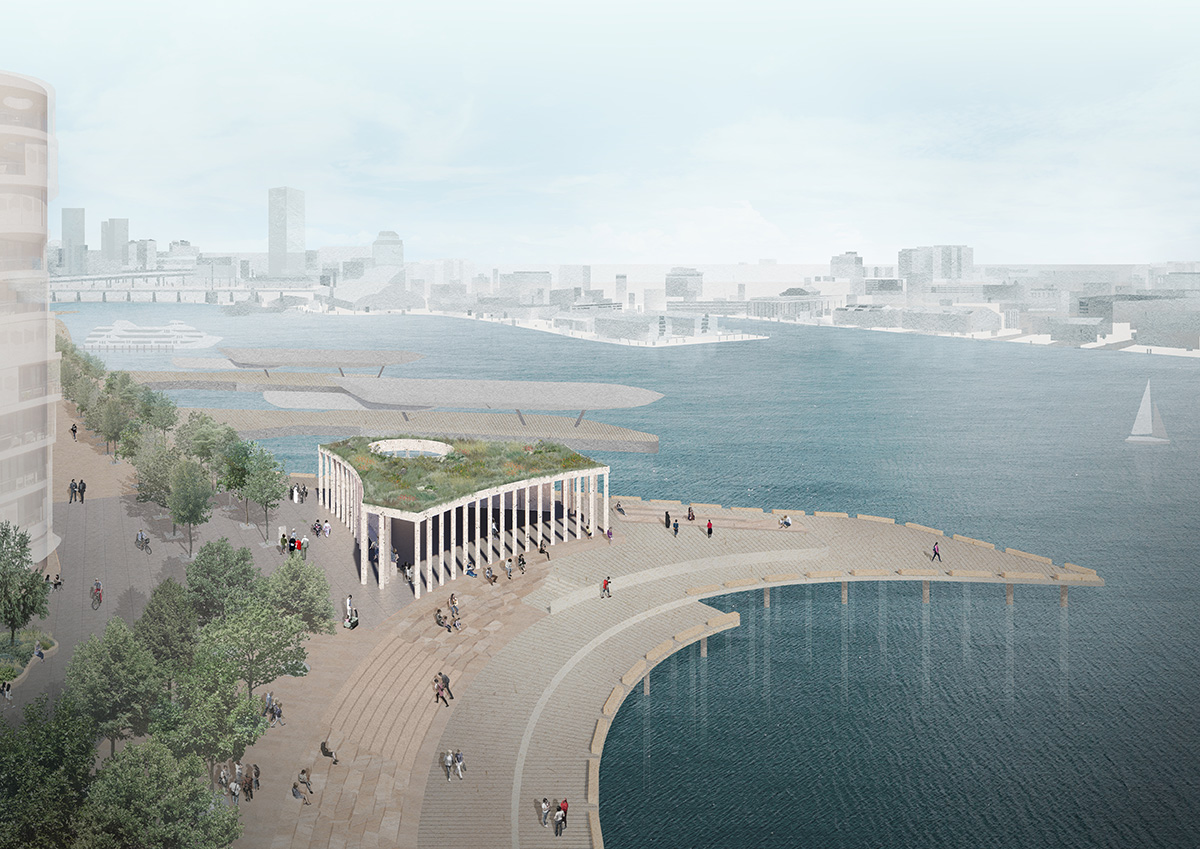 SPRESSER, led by Jessica Spresser, and Peter Besley have won an architecture competition to design a new permanent public pavilion on Sydney Harbour in Australia.
Called Sydney Harbour Pavilion, the pavilion will be made of recycled Sydney oyster shells, referencing human gathering by the sea.
Designed as a democratic gathering space under a landscape canopy, the pavilion will act as a meeting place, a site for events, and a memorable part of the city.
Covering approximately 380 square meters in area, the pavilion consists of 123 columns, an 8m diameter oculus and a smaller free-standing enclosure which contains a stage and bar/servery.
The Pavilion celebrates elements that compose the site: land, sea and sky. Land is expressed through a democratic gathering space under a landscape canopy; its curved envelope analogous to neighbouring coves.
Sea is experienced via materiality. Sydney rock oysters are mixed with white concrete, which is then honed to reveal the shell. Sky is understood through a large oculus puncturing the canopy, its perfect circle free of earthly geometries.
"We are very honoured that our scheme has been selected from such a strong field of contenders. Personally, this means a great deal as an emerging young architect. The organisers deserve great credit for putting together this blind-assessed, meritocratic competition," said Jessica Spresser.
"In the context of a busy, bustling world city we wanted to make a work that was profoundly still. We hope it has an almost haunting intimacy despite being a decidedly civic building at the same time," said Peter Besley.
At a distance the Pavilion retains a bold statuesque quality due to the simplicity of its elevations being made entirely of columns, and those columns being full height to the thin eave. Up close, a person finds themselves also in a civic scale, this time of the column height with respect their own, and the column families working together in powerful arrays.
The Pavilion is intended to remain for a long time, and become indivisible from the place. It is intended to figure in people's memories as they grow: from child to teenager, to adult and elderly person.
The design's distinctive shape, qualities of light, compelling spaces, and oyster texture will all live on in the mind over time. The Pavilion seeks to attach itself to memorable occasions in people's lives.
Model
Plan
Section

East elevation
West elevation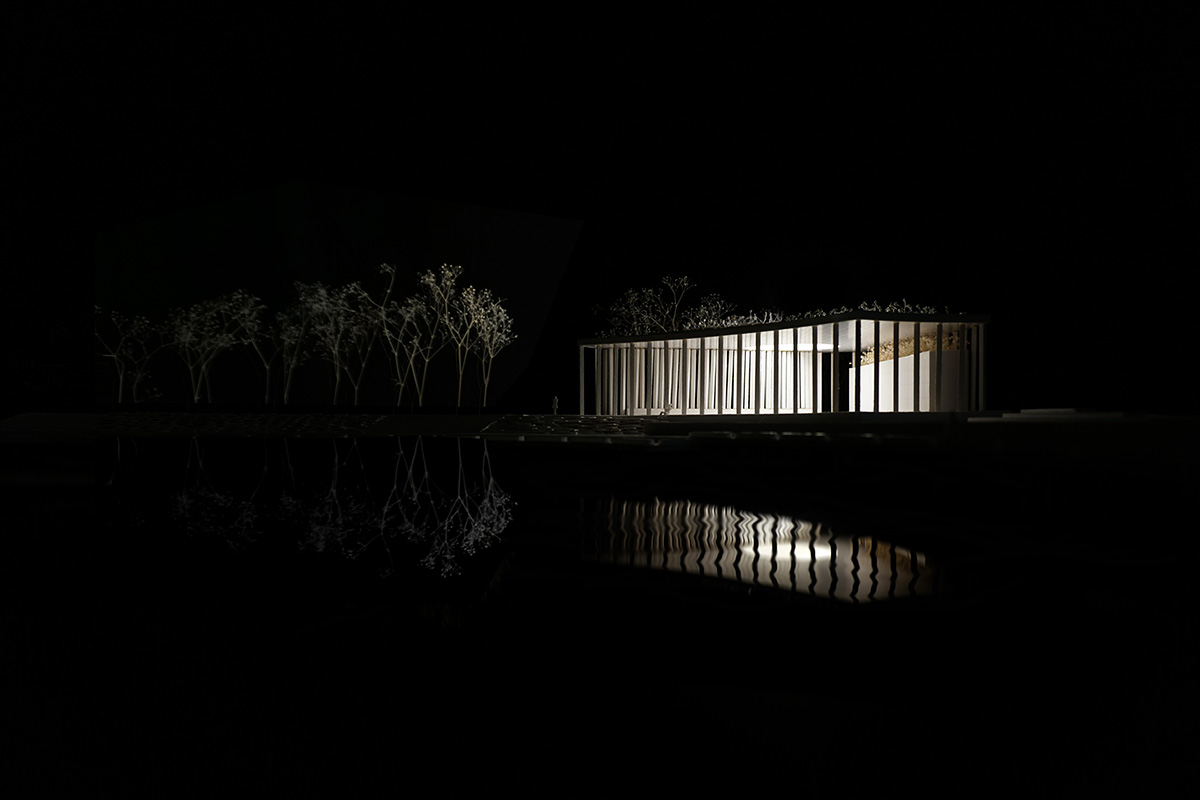 Night view
Sketch ferry view

Sketch
SPRESSER and Peter Besley will work with Arup on the project. The Sydney Harbour Pavilion is scheduled for completion in late 2022.
All images © SPRESSER, Peter Besley
> via SPRESSER & Peter Besley