Ambi Studio Unveils A New Presbyterian Church in Taiwan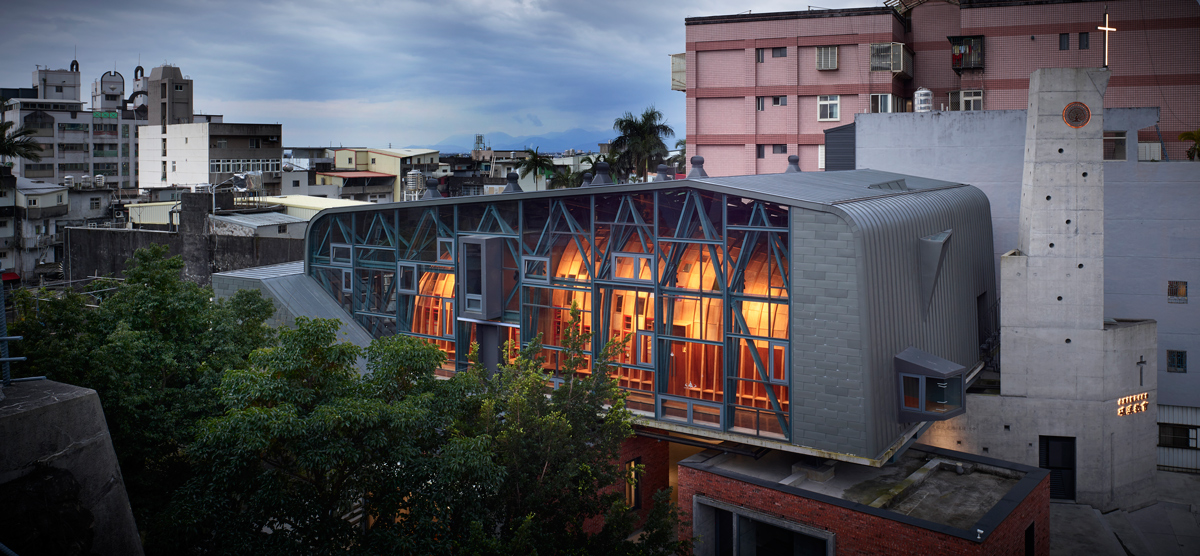 Taiwan's renown architect Weili Liao and his Ambi Studio completes an exquisite church in Yilan plain. The project attempts to redefine the presbyterian church for the local community.
The church locates at Jaio-xi, in the north region of Taiwan island, where is humid and rainy in winter, hot in summer. The building site has east-west orientation and 1.5 meters hight difference between front and rear roads.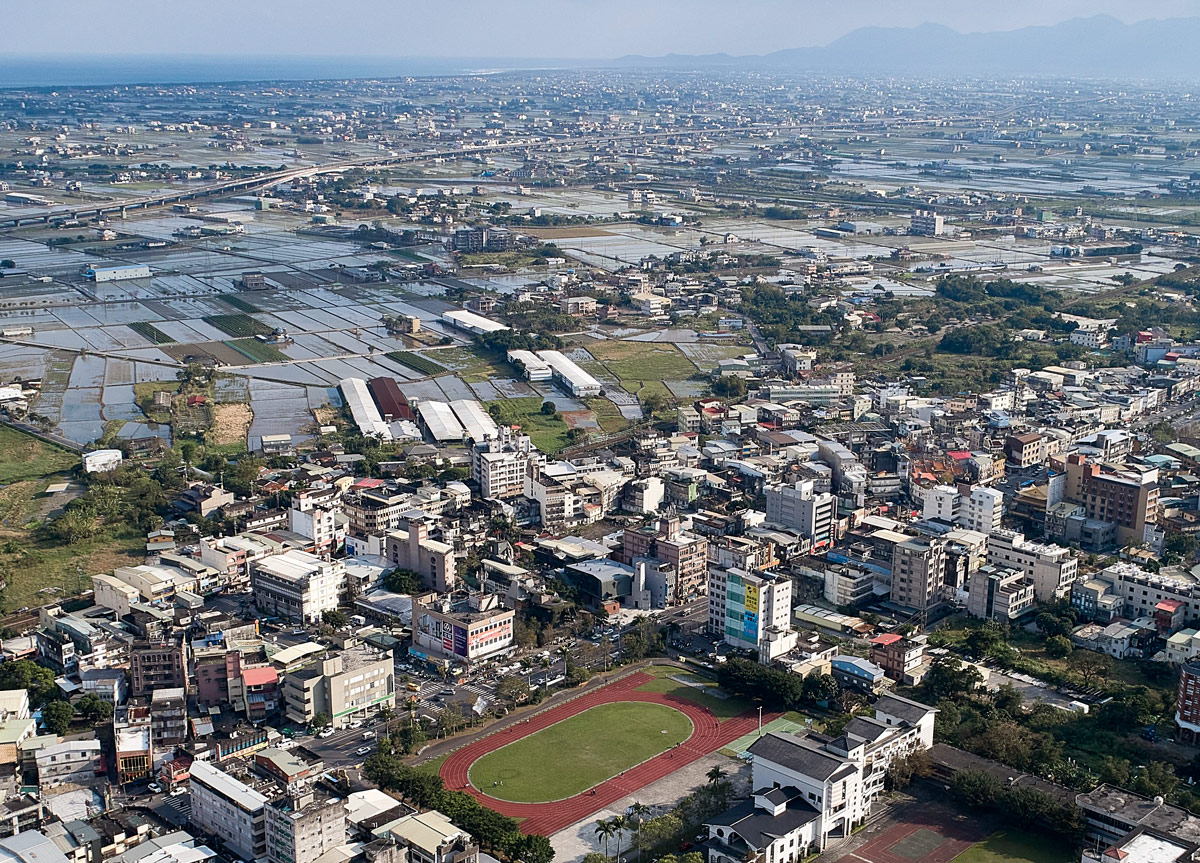 Aerial photo. Image © Fu-Ming Lin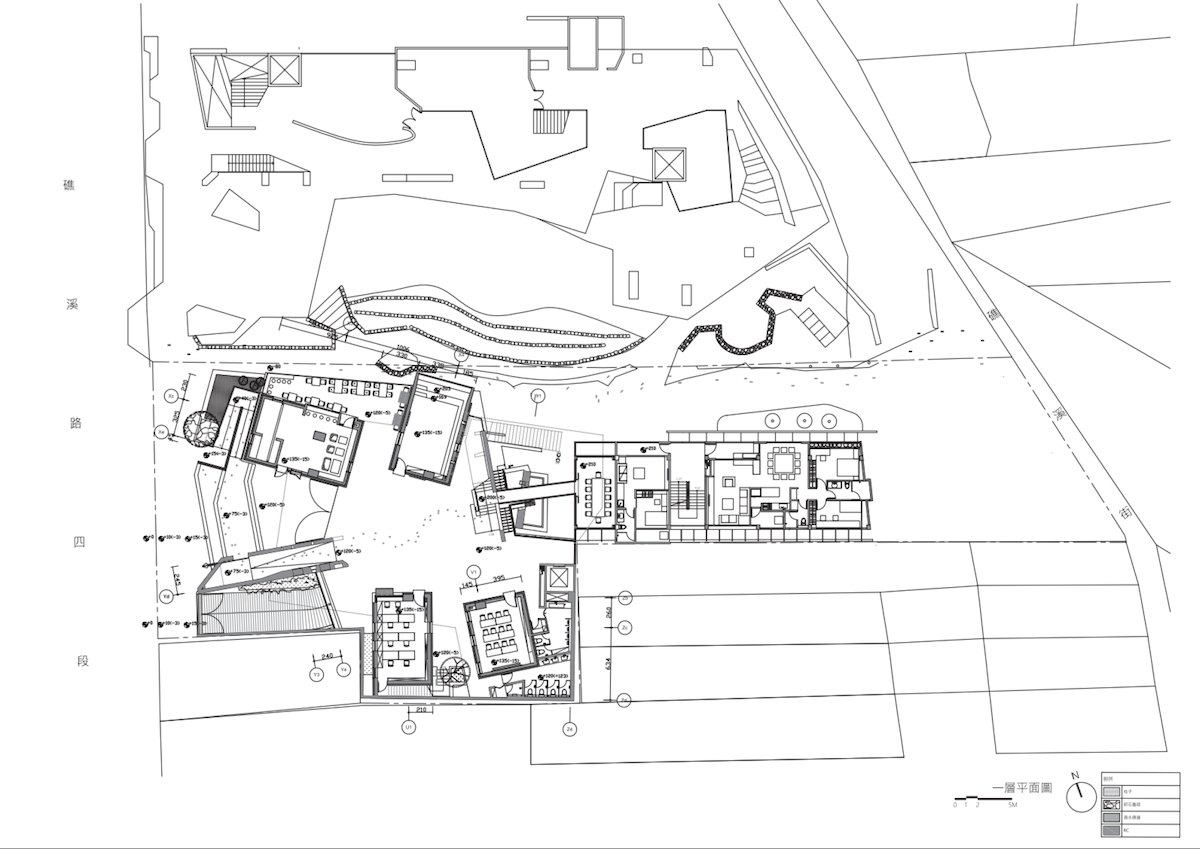 Ground floor plan. Image © AMbi Studio
Multipurpose citizen square with sky metaphor. Image © Kuo-Min Lee
Gate and passage to the main church. Image © Chaolee Kuo
The ground floor of the building is multifunctional and opens to the public, which deliberately elevated to function as a "city square" with four supporting cubes for the main church above. The four cubes metaphorize the four theological pillar theories of Wesleyan theology: Bible, tradition, reason and experience.
Evening view of the church. Image © Kuo-Min Lee
The main hall seats above the square, which echoes the Christian spirit of what Bible says "the temple of God is built high." Nevertheless it is hidden like a wooden egg behind the transparent curtain wall, it can be seen brightly at night, as if the glory of God filled the temple.
Interior of the church. Image © Kuo-Min Lee
Interior of the church. Image © Kuo-Min Lee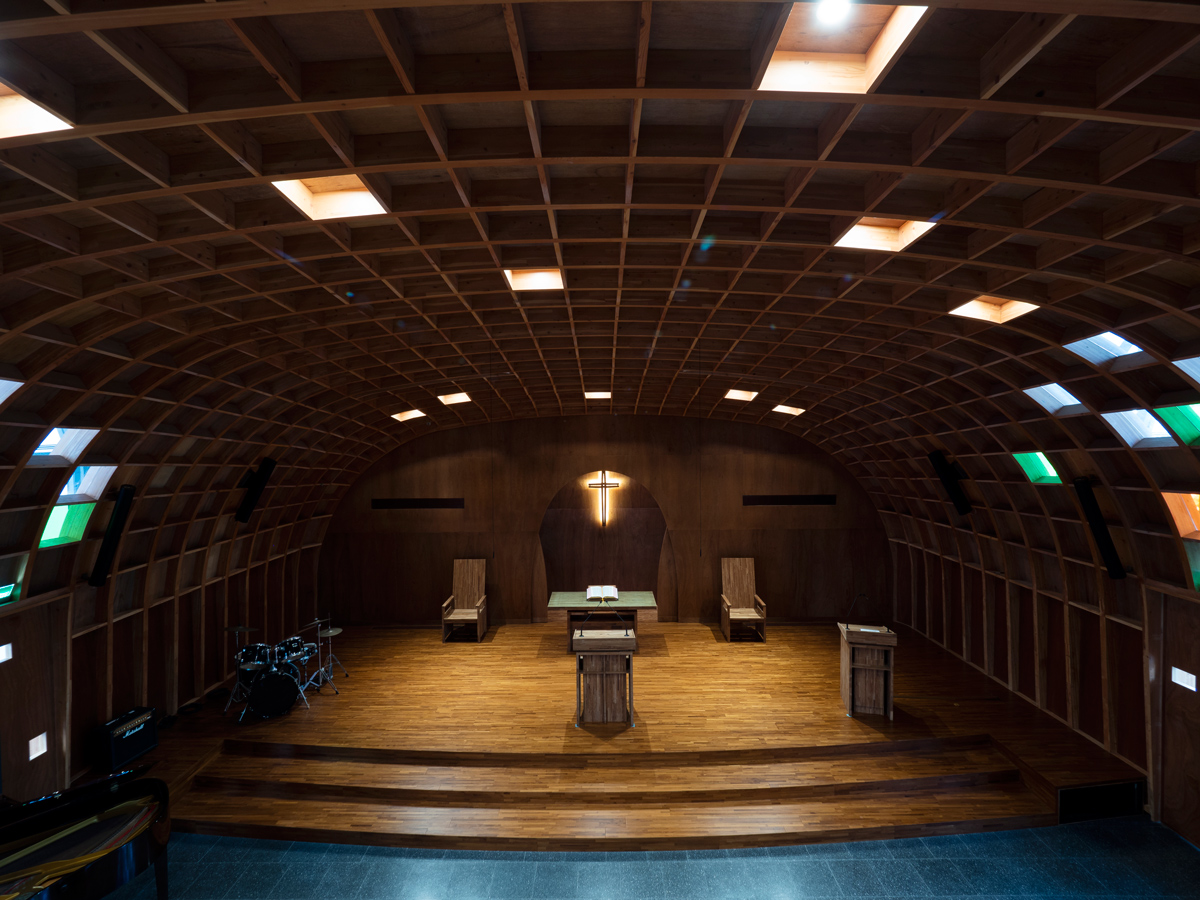 View from the balcony. Image © Kuo-Min Lee
Undoubtedly Jiao-xi Presbyterian Church is the pleasant place of togetherness and sharing for people. As Weili Liao mentioned, "for me, the church is not just a church. It is something more like a community center, and a convenience store for the soul. Many daily lives and neighborhood activities can happen here… A church is like a settlement, a city, and a universe for people."
Night view of the church. Image © Kuo-Min Lee
The church opens day and night as a community center and 'convenience store' for the soul. Image © Kuo-Min Lee
Projects facts
Project Name: Jiao-xi Presbyterian Church
Location: Jiaoxi Township, Yilan County, Taiwan
Designed: 2013
Completed: 2019
Client: The Presbyterian Church in Taiwan Jiao-xi Church Community
Building area: 659.4m2
Architect: Wei-Li Liao and Ambi Studio
Main contractor: Fuguarch
Executive architect: Wei-Li Liao
Building Systems: concrete structure, steel structure, wooden structure
Structural Engineer: Tomita Structural Design/ Top.Technic Engineering Consulting Co., Ltd.
All images © Kuo-Min Lee except others noted, courtesy of Ambi Studio
Top image © Kuo-Min Lee
> via Ambi Studio