AD9 Architects adds small arches to old Vietnamese house to create light-filled interiors
Vietnamese architecture practice AD9 Architects has added small arches to an old house in Ho Chi Minh City, Vietnam to create a light-filled interiors with green infills.
Named V House, the 210-square-metre building, which was originally built in 15 years ago, is located within the city fabric and was renovated with modern additions and half-open terraces and plants.
The architects maintained the old structure of the house as it was and changed its useful parts.
The studio implemented a second floor, which is also a combined terrace, in order to fully provide the house with daily functions.
"This intervention is enough to satisfy the owner's requirements and, at the same time, doesn't result in too many changes to the old structures - which would require renovation permits," said AD9 Architects.
"The current structure includes an entre-sol with a low ceiling, and in the new design we favor the differences of floor cos (height), so changing the height of the entre-sol is necessary."
The three-storey house contains skylights in the interiors. On the ground floor, living & dining room, kitchen - mainly common areas, are placed on this floor, while more private areas are arranged on the upper floors.
The house had a wide enough width for the studio to employ a continuous structure along the vertical space.
The architects expanded the skylight vertically to create a system of harmony between the dynamic and the static space.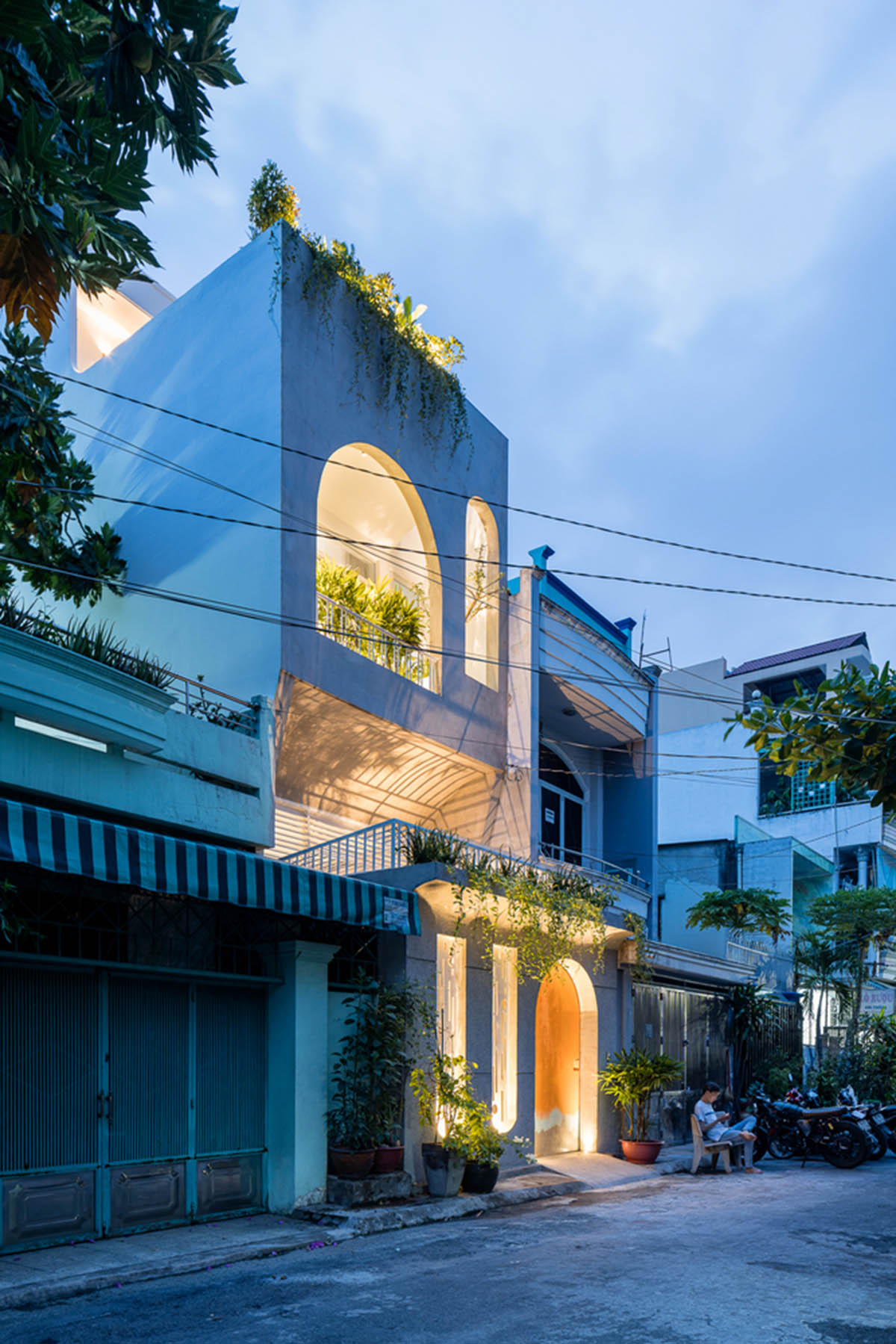 Natural lights are provided from the hallway, the buffer space, and the bedrooms.
The nature factors spreading from the outdoor to the indoor provide the necessary balance, and thus the daily activities in the house will also be more refreshing.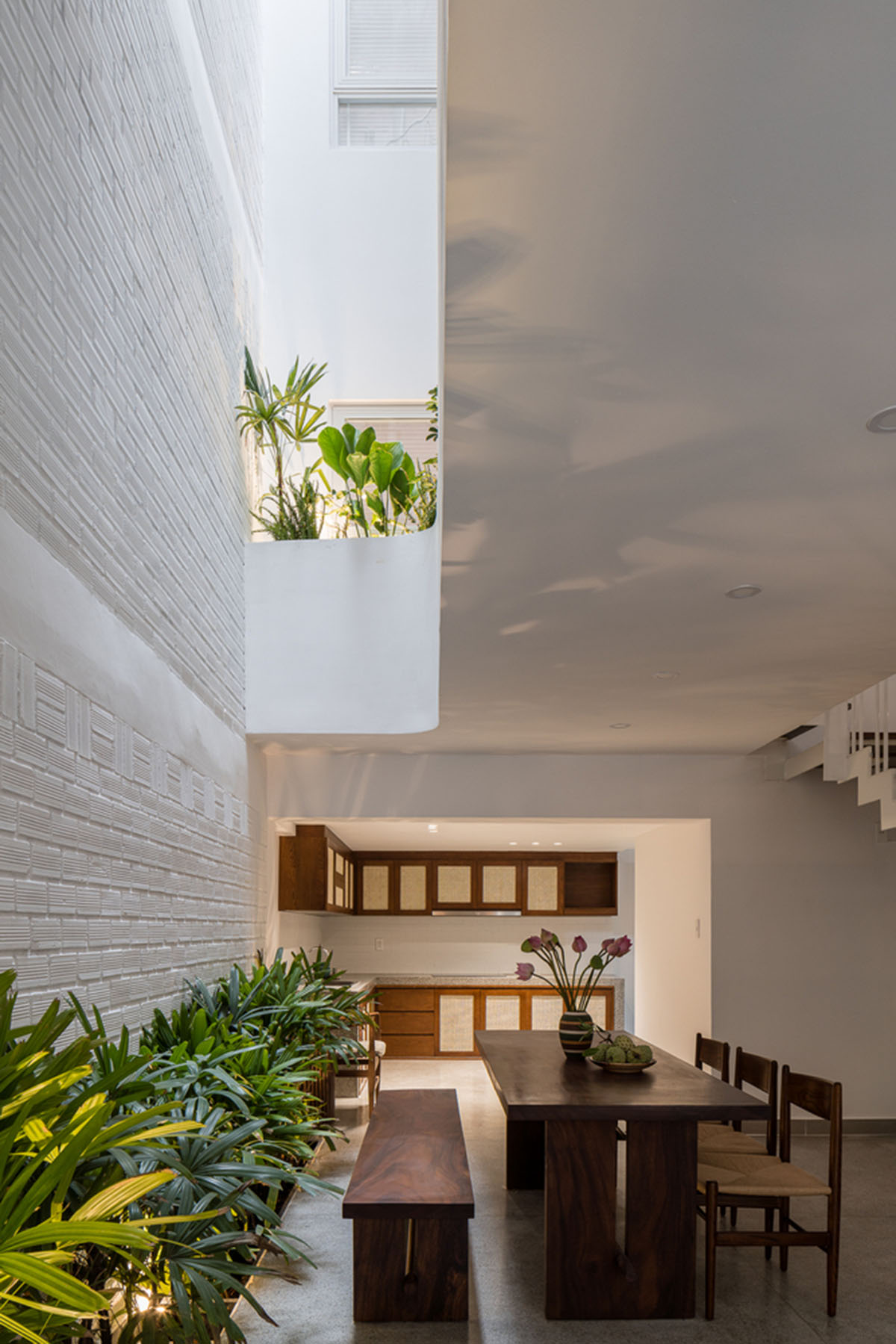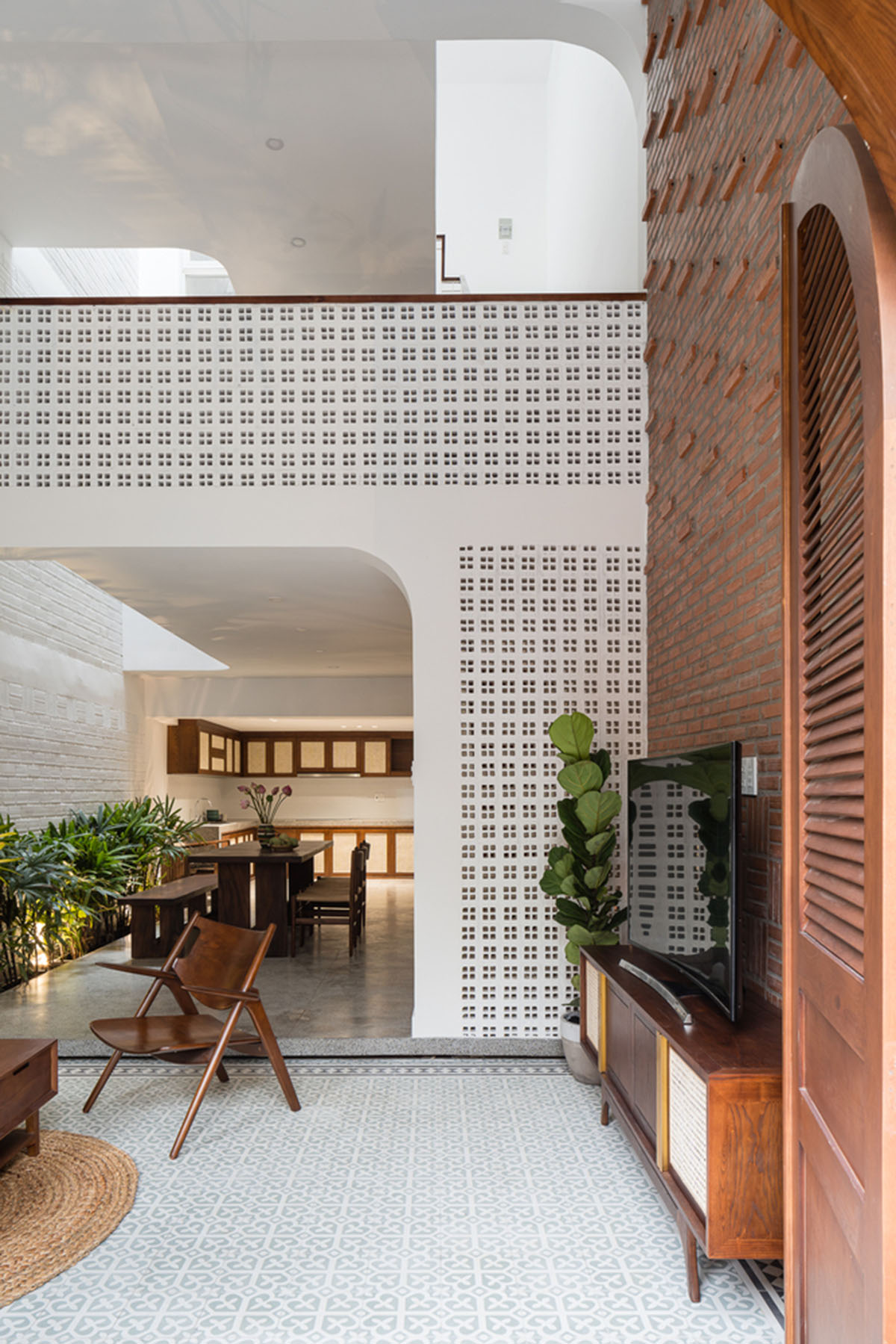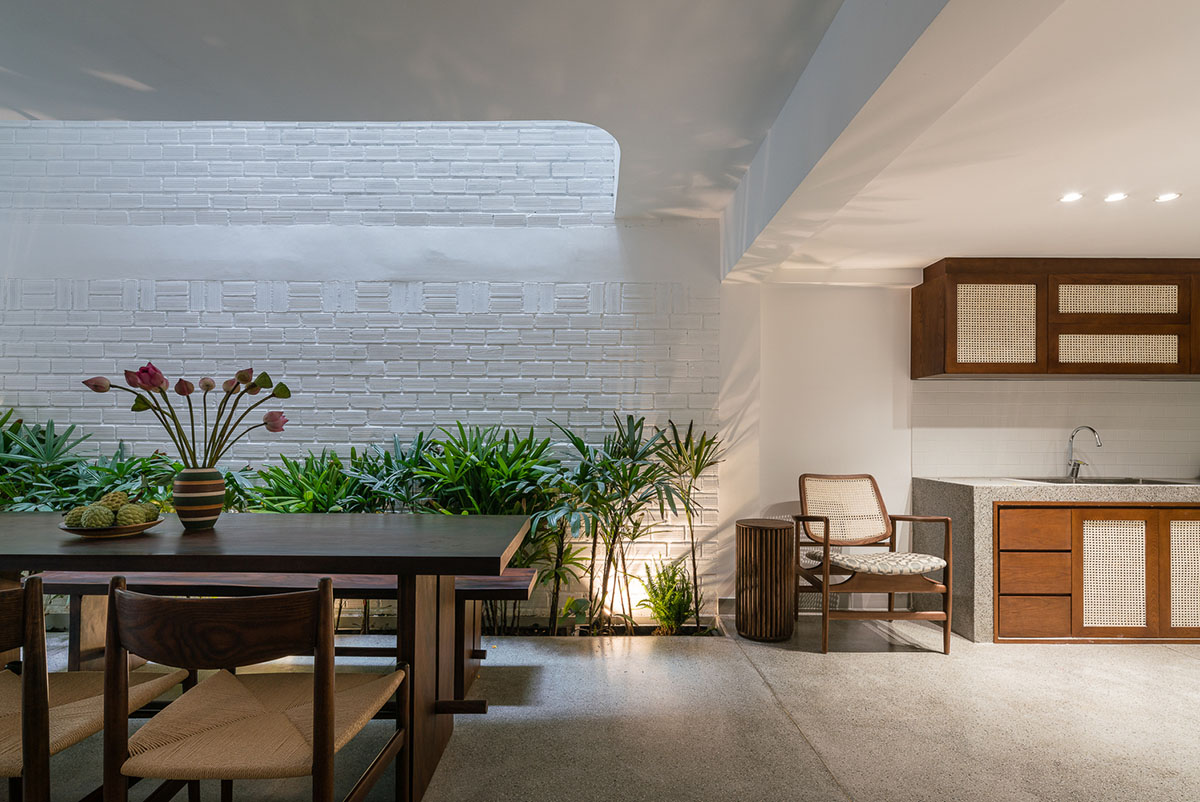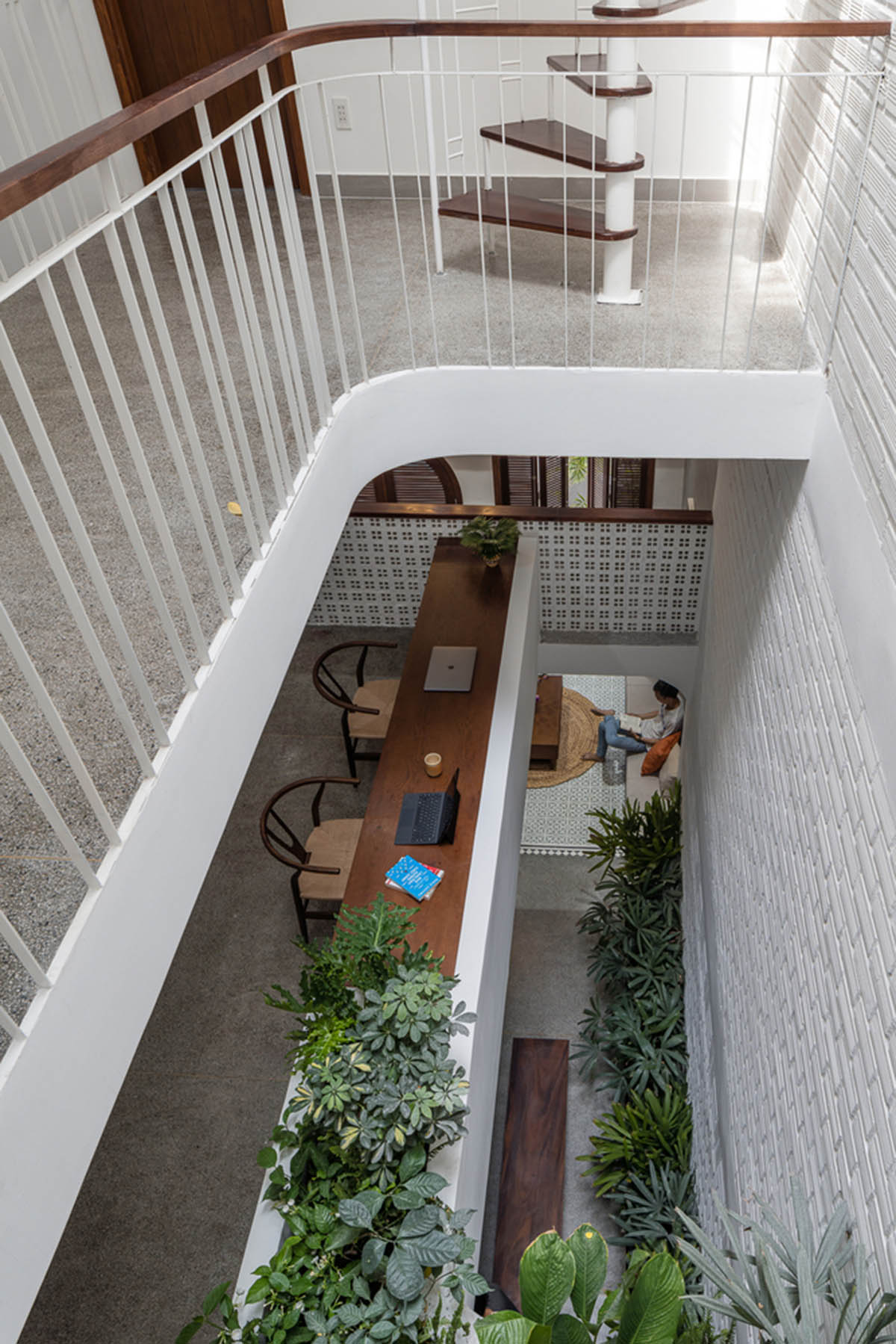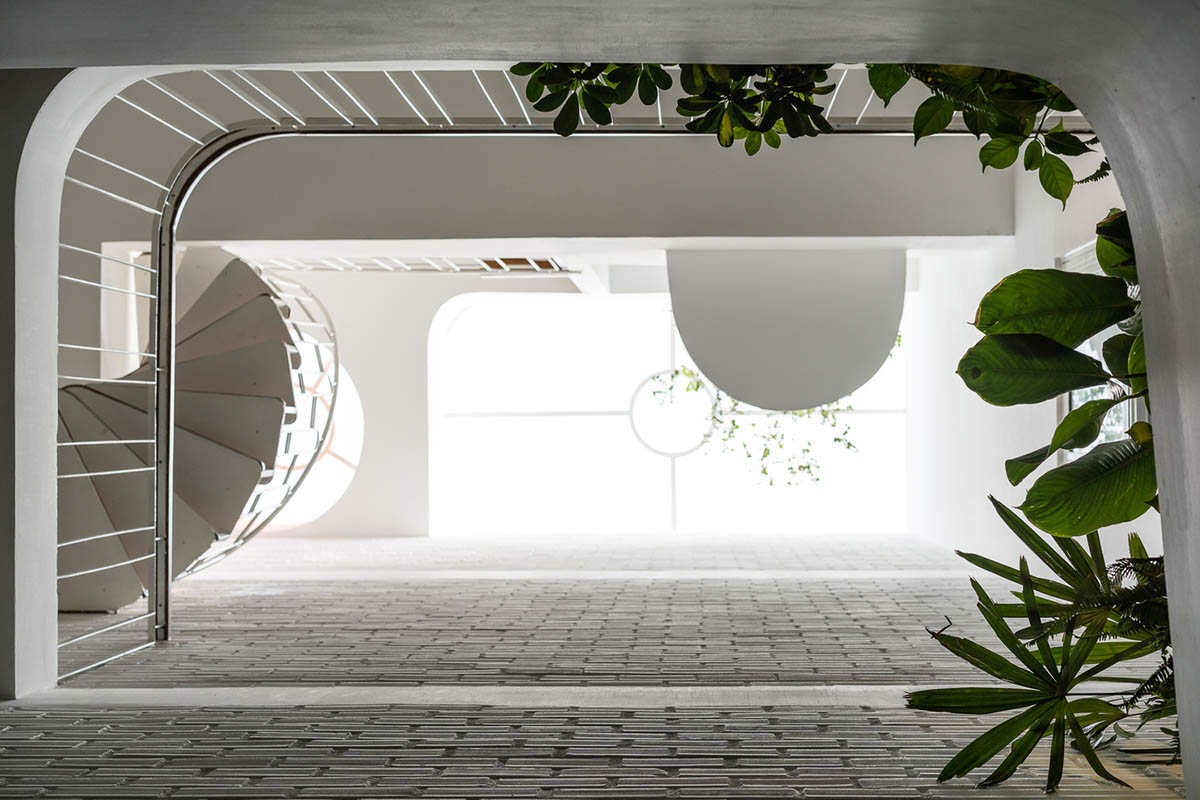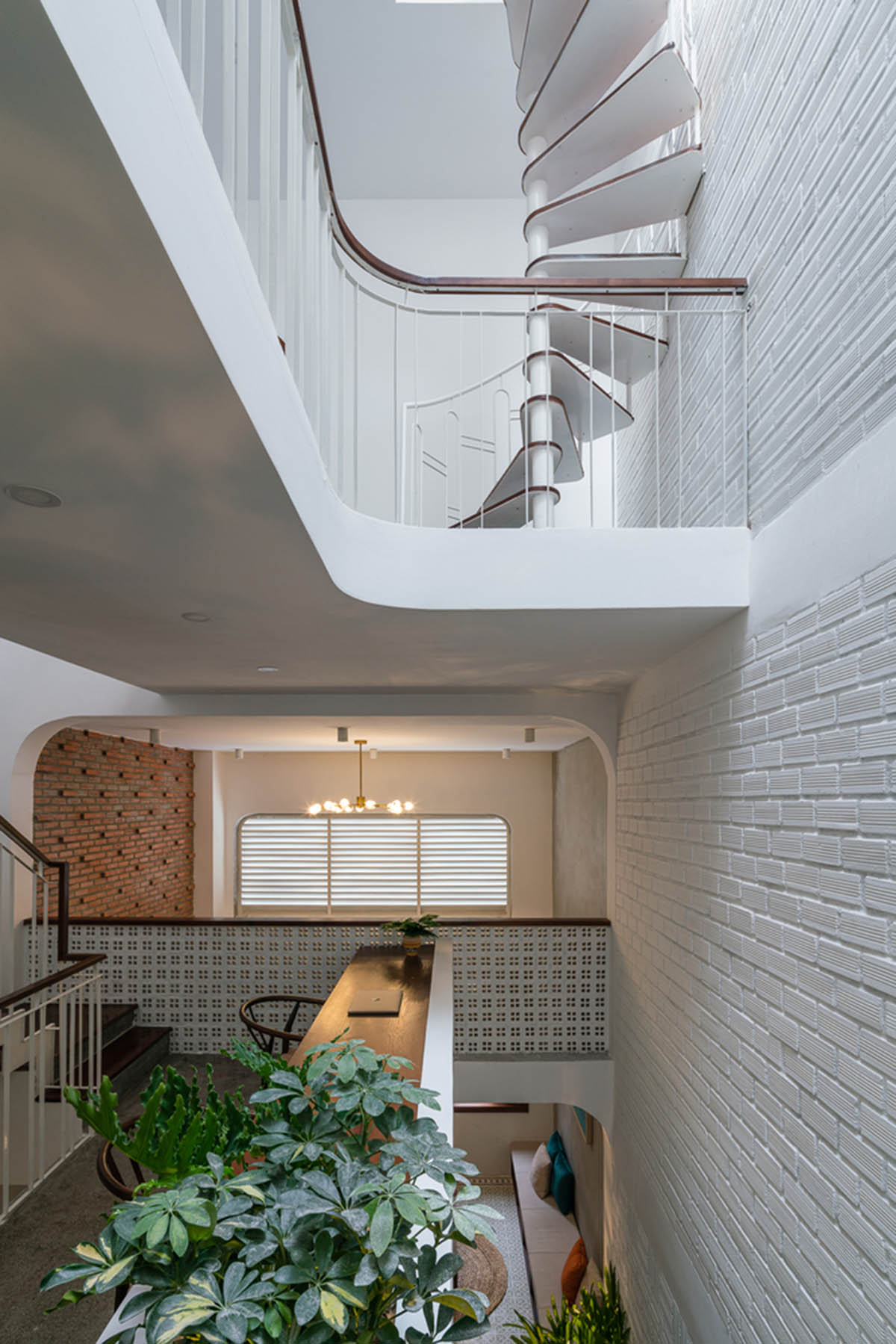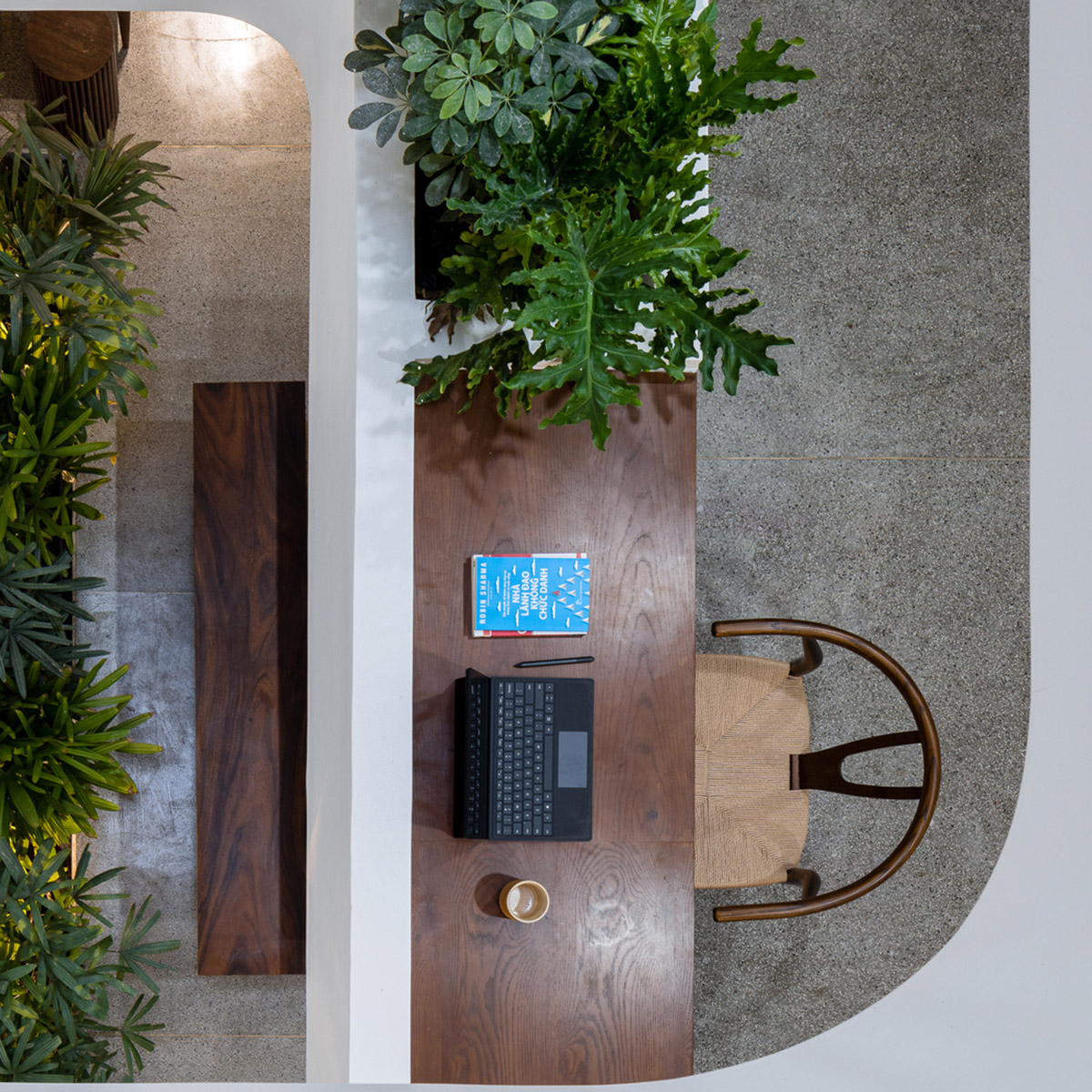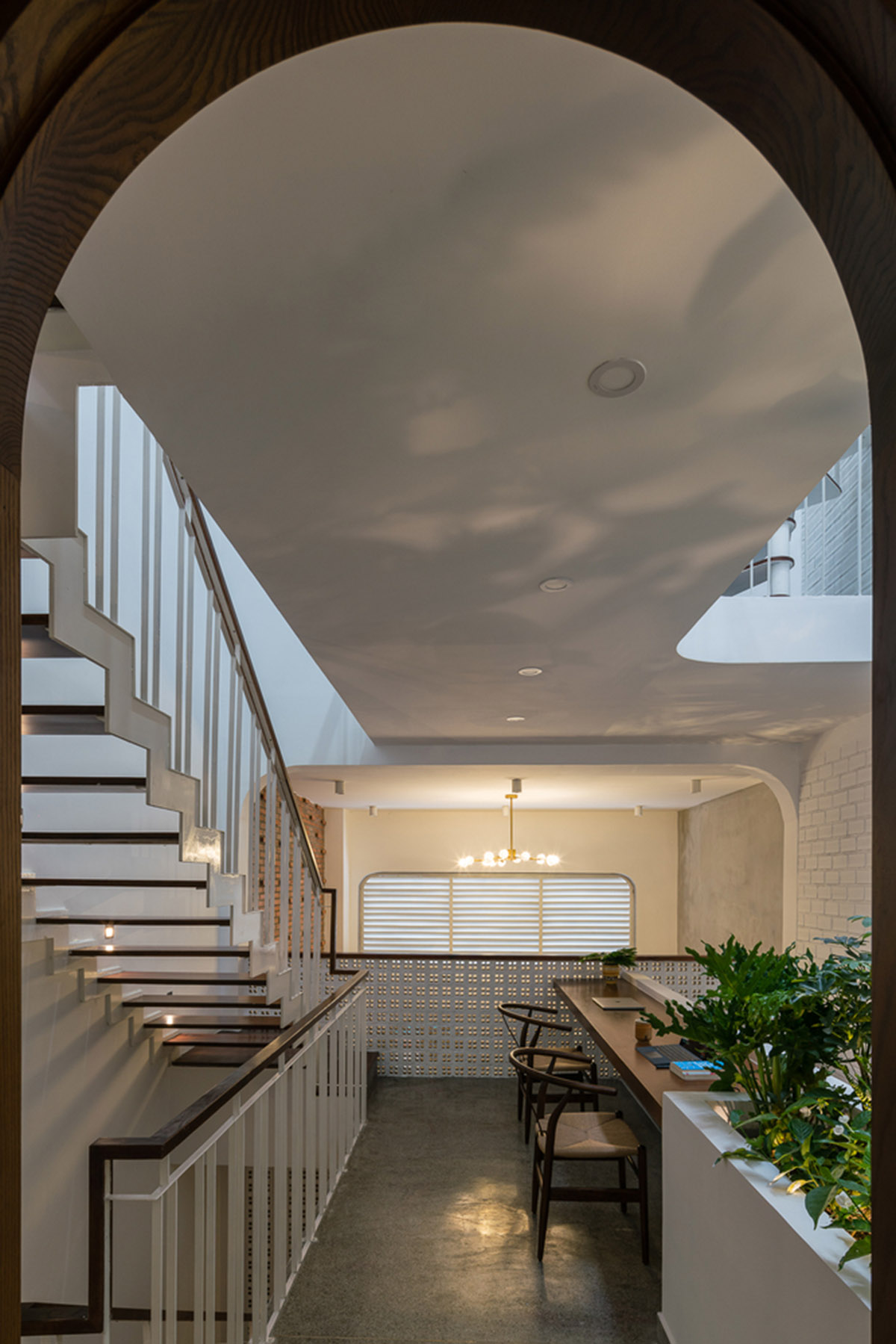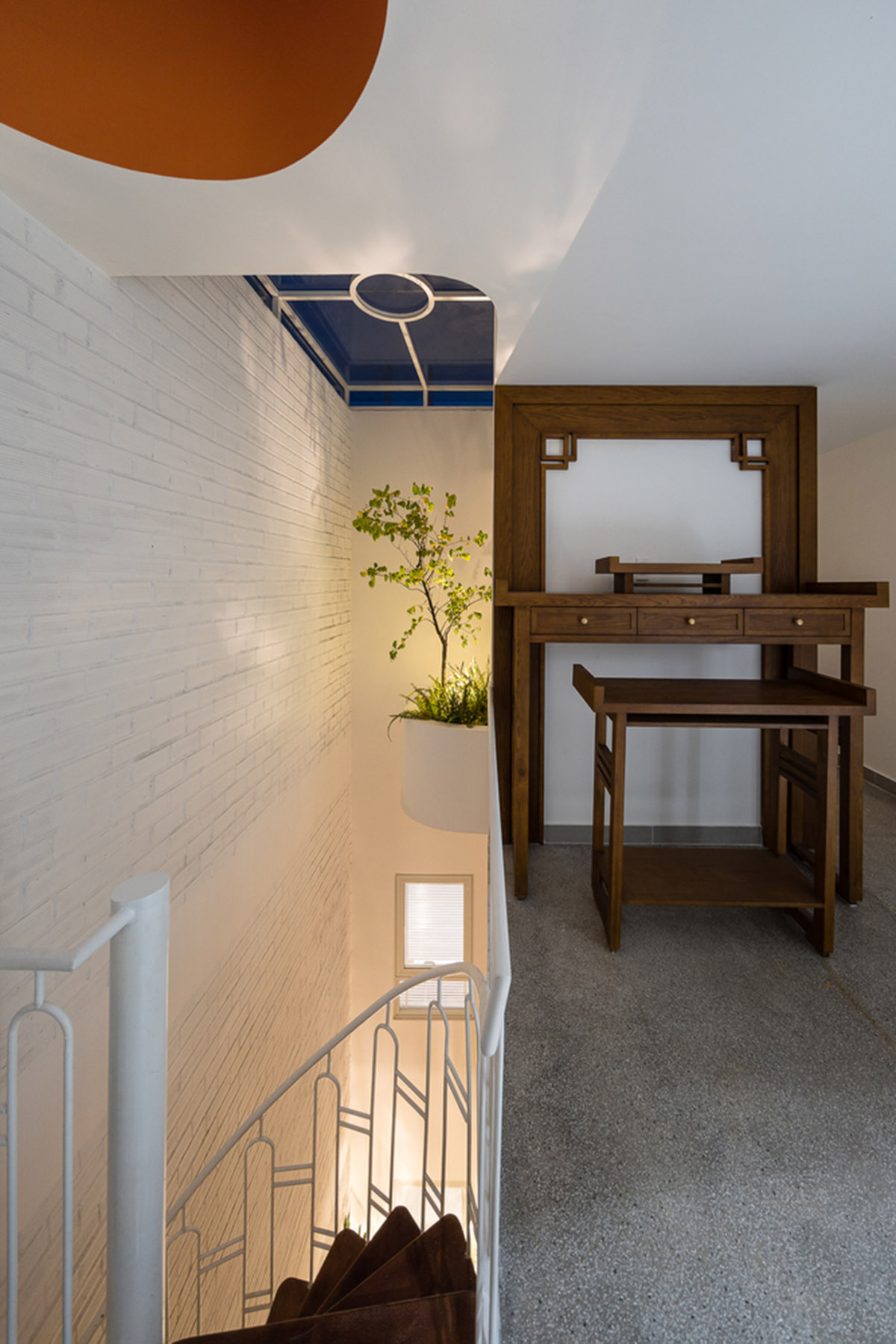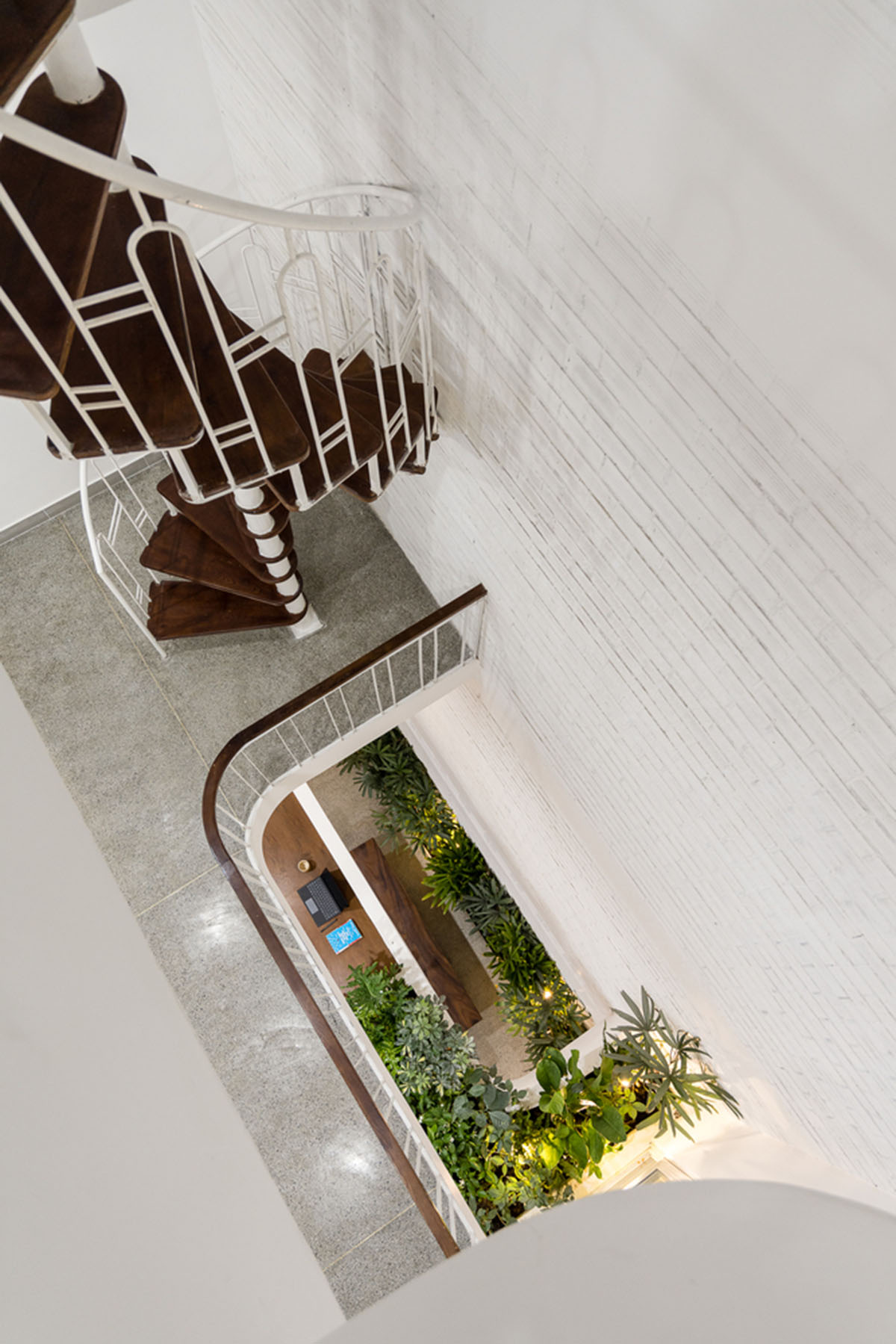 Floor plans
Section
Elevation
Project facts
Project name: V House
Architects: AD9 Architects
Location: Ho Chi Minh City, Vietnam
Date: 2019
All images © Quang Tran
All drawings © AD9 Architects
> via AD9 Architects