Yves Béhar reveals concept for the world's largest underwater habitat for Fabien Cousteau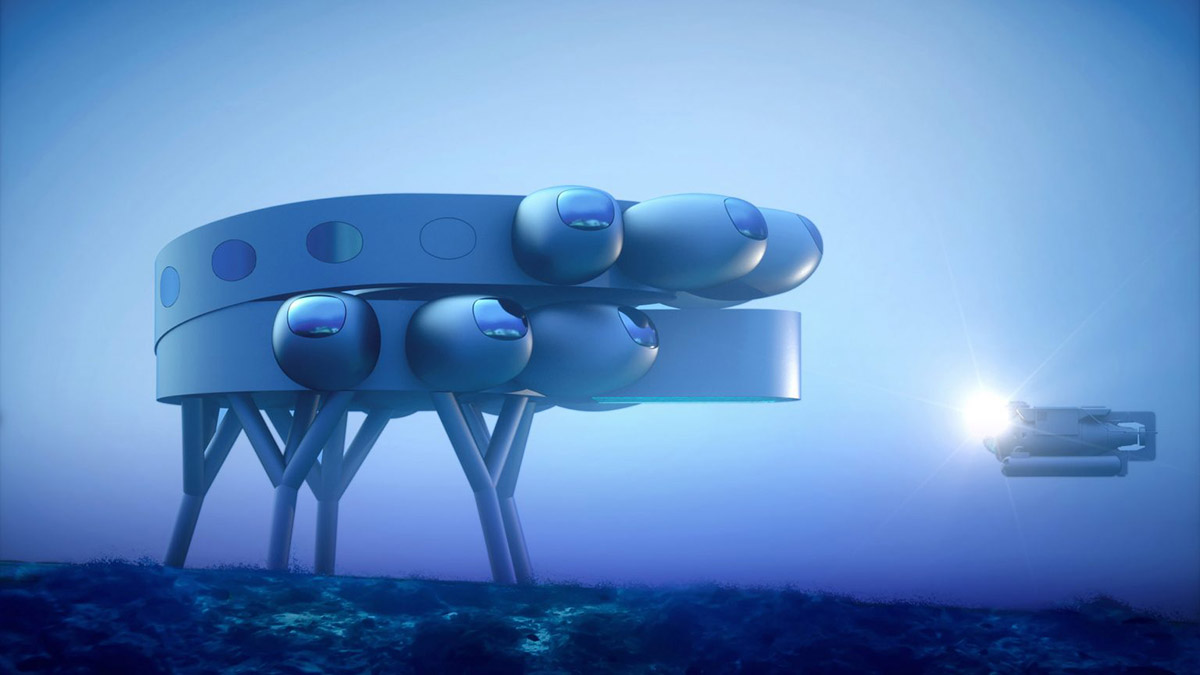 Yves Béhar's firm fuseproject has revealed a concept for the world's largest underwater laboratory and habitat for French aquanaut, ocean conservationist, and documentary filmmaker Fabien Cousteau's new underwater station.
Called Proteus, the new station is being developed for the Fabien Cousteau Ocean Learning Center, founded in 2016 by Fabien Cousteau, to realize his dreams for creating a vehicle for positive change in the world.
The new scientific research station is designed as an underwater version of the International Space Station. The new station will be a new home for global collaboration with the world's leading researchers, academics, government agencies, and corporations to advance science to benefit the future of the planet.
The underwater research station, covering a 371-square-metre area, will function as an underwater laboratory, containing a greenhouse, helping scientists to grow their fresh plant foods at the a depth of 18 meters near in the Caribbean Sea, off the coast of the island of Curacao - which belongs to the Netherlands.
It will have advance scientific and oceanic research by making it livable for scientists to work for long periods of time, carrying out a variety of research missions.
The station will be able to accommodate up to 12 researchers and aquanauts, scientists, in other words, scientists scientists who breathe pressurized air underwater for over 24 hours.
"As our life support system, the Ocean is indispensable to solving the planet's biggest problems. Challenges created by climate change, rising sea levels, extreme storms and viruses represent a multi-trillion-dollar risk to the global economy," said Fabien Cousteau.
"Proteus, contemplated as the first in a network of underwater habitats, is essential to driving meaningful solutions to protect the future of our planet," added Cousteau.
"The knowledge that will be uncovered underwater will forever change the way generations of humans live up above."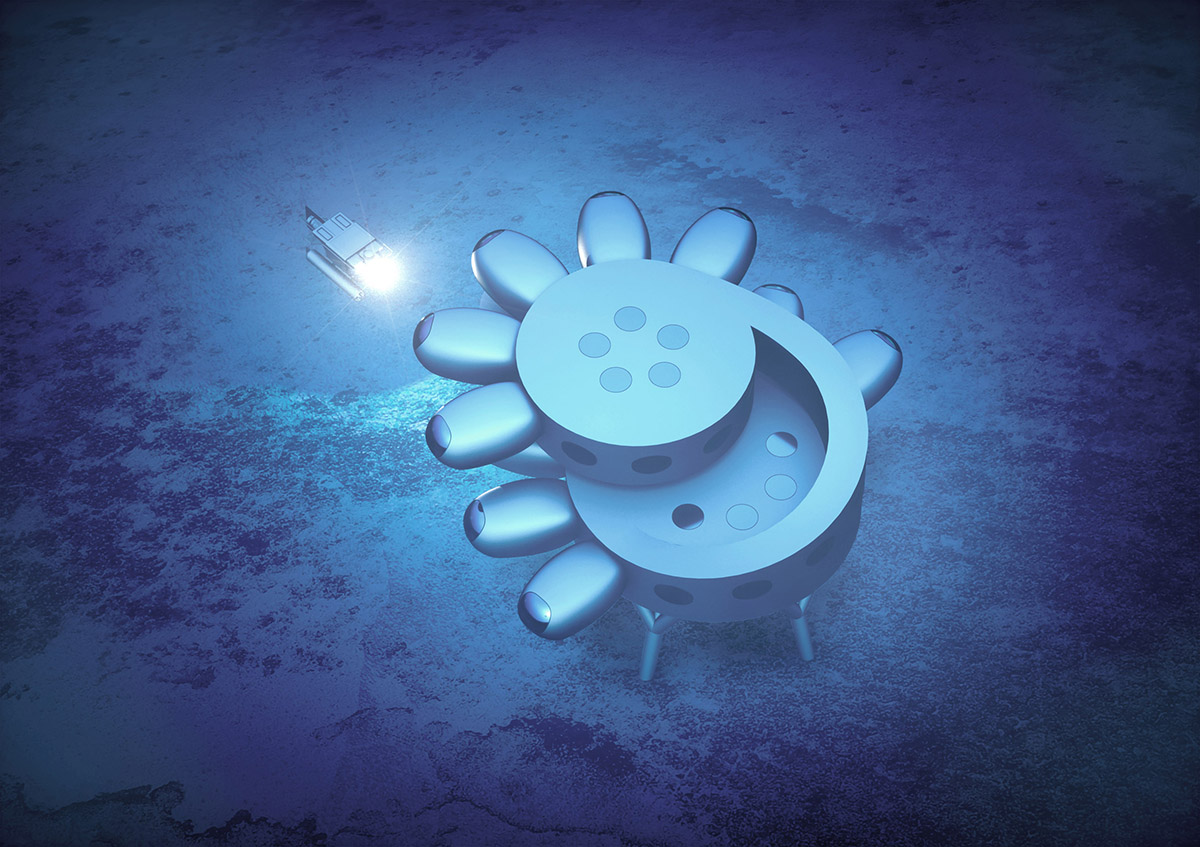 Proposed as the largest and most technologically advanced underwater station ever built, Proteus will grant scientists and aquanauts the time to conduct continuous night and day divingand data collection.
Attached to the ocean floor by legs designed to adapt to the variable terrain, the design is based on the concept of a spiral. A series of modular pods are attached to the main body and will accommodate a variety of uses such as laboratories, sleeping quarters, bathrooms, medical bays, life support systems, and storage.
The largest pod contains a moon pool allowing submersibles to dock. These pods can be attached or detached to adapt to the specific needs of the users over time.
The two levels of Proteus are connected by a spiral ramp to encourage physical activity and movement for the inhabitants. The ramp connects the main spaces within Proteus which are designed to feel inviting and comfortable, an approach which is a departure from most facilities of this nature which typically forego comfort and a sense of home in favor of cold utility. These common spaces include a living room, kitchen, dining, and work areas.
Proteus will enable the discovery of new species of marine life, create a better understanding of how climate change affects the Ocean, and allow for testing of advanced technologies for green power, aquaculture and robotic exploration.
Onsite labs will facilitate processing of organic samples that can be studied in real time, rather than the specimens rapidly degrading or dying during the arduous journey to the surface.
On-premise experimentation results in an enhanced pipeline to support the development of new treatments for cancer, antibiotics, and vaccines, and much more.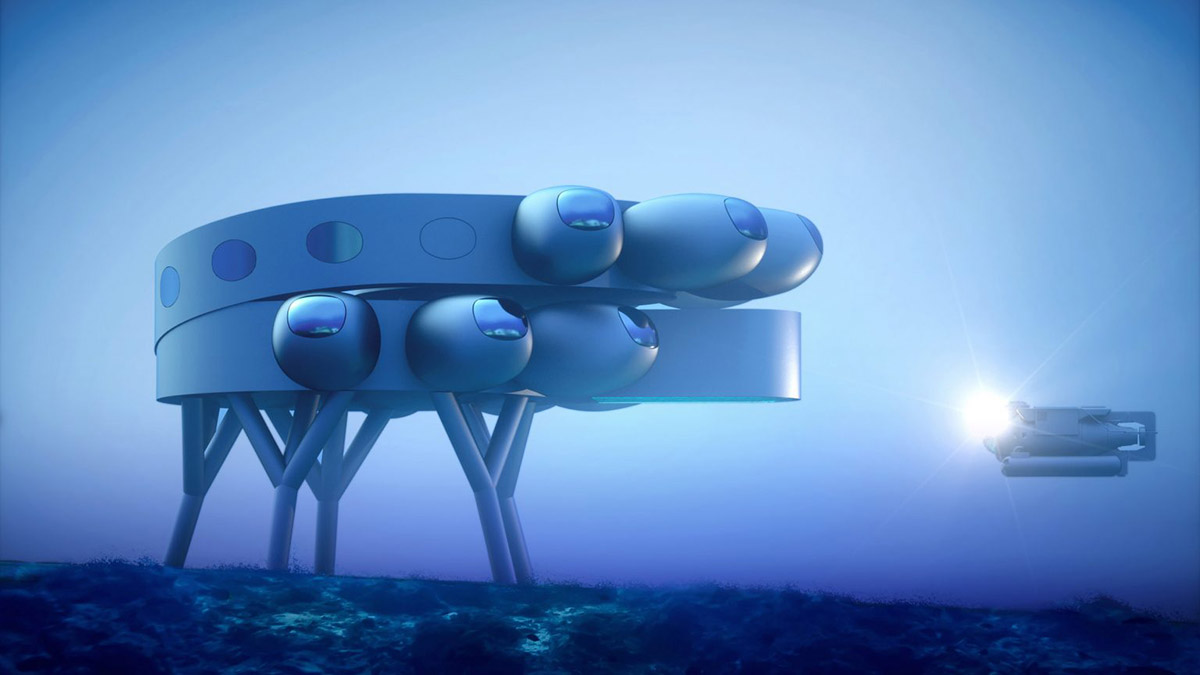 Proteus will be located off of Curaçao, at a depth of 60 feet (3 atmospheres), in richly biodiverse marine-protected water. Dr. I.S (Steven) Martina, Minister of Economic Development for Curacao, stated: "We are delighted to be home to Proteus.
Our incredible Caribbean Sea holds immense riches yet to be fully discovered. The economic potential of having the first underwater space station located in Curacao's waters is enormous, from job creation to tourism."
Proteus will also feature a full-scale video production facility to provide continuous live streaming for educational programming.
Proteus strategic partners include Northeastern University, Rutgers University, CARMABI, and University of Rhode Island's Graduate School of Oceanography.
All images courtesy of Yves Béhar & fuseproject
> via fuseproject