Corporate Architectural Practices Seminar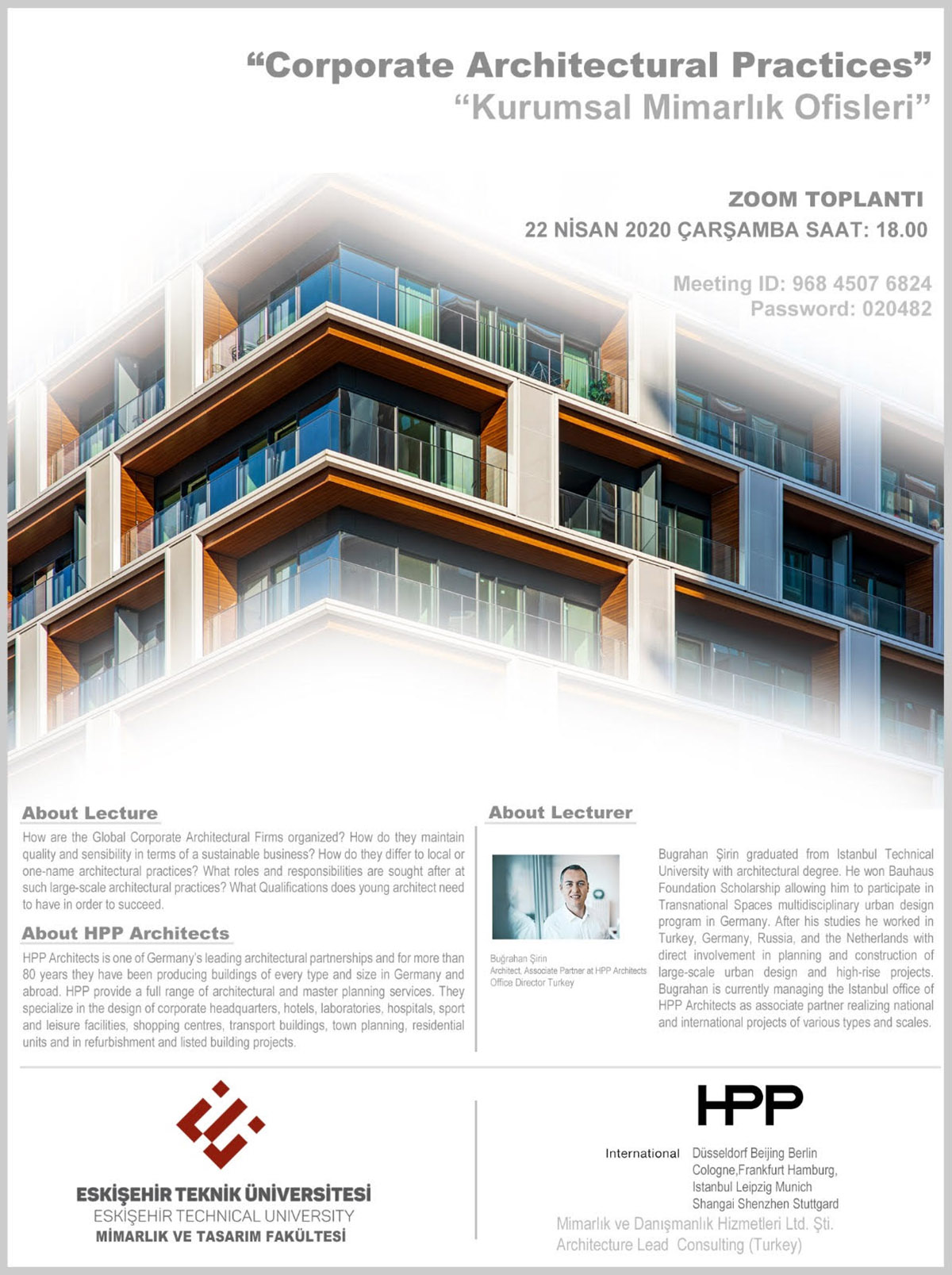 In the following of Architects' day programs in Turkey, Faculty of Architecture and Design of Eskisehir Technical University beside "Beauties of Traditional Architecture of Iran and Turkey" seminar, holds another online seminar entitled "Corporate Architectural Practices".
Bugrahan Sirin from HPP Architects, will speak about the organization of global corporate architectural firms in this seminar and will share his experiences in this area.
This online seminar also will be on 22 April 2020, at 18:00 after the first seminar and will take place in the form of video conferencing on the Zoom platform and will be open to the participation of anyone who wishes.
Top image © Eskisehir Technical University