Ternion Villas by Studio Toggle reinterrogate opposing ideas of "privacy and community" in Kuwait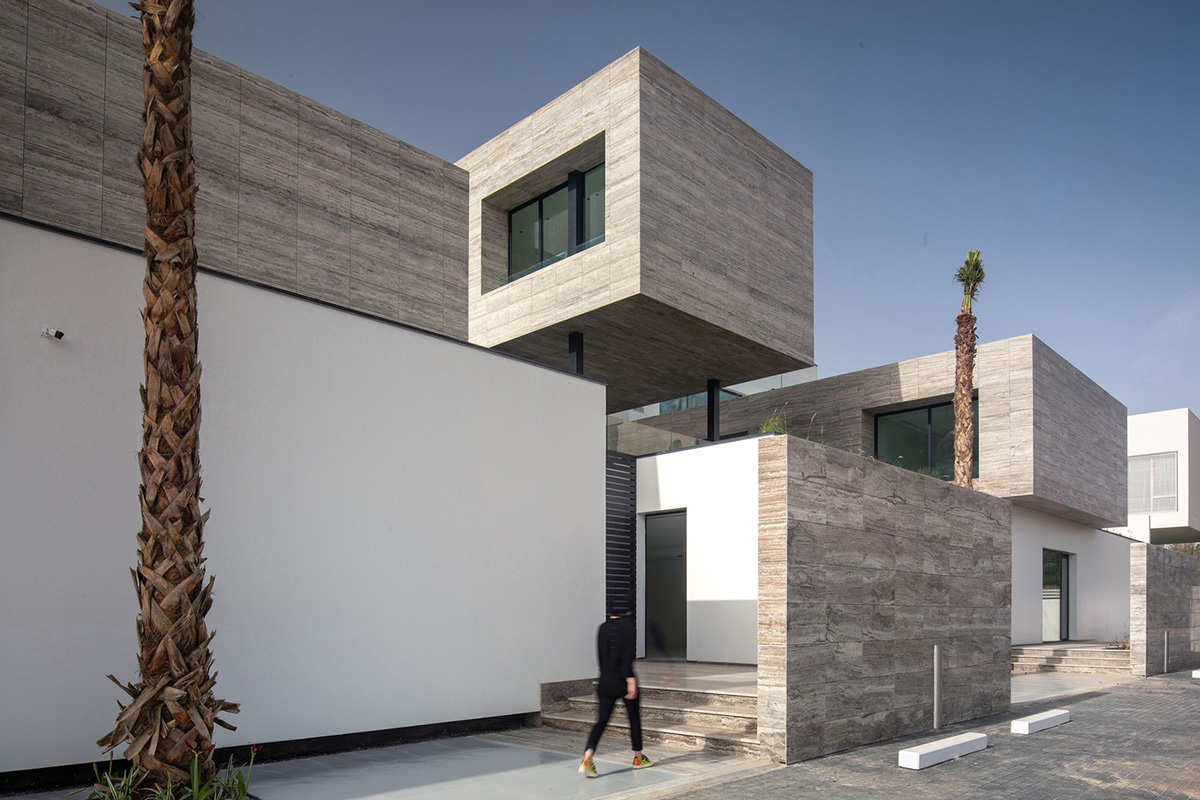 Portugal and Kuwait-based architecture practice Studio Toggle has designed three independent villas in Al-Bidea, Kuwait.
Named Ternion Three Villas, the complex reinterrogates the opposition of ideas of "privacy and community" in a porous-pixellated massing achieving a harmonious balance in the city.
Covering a total of 2,841-square-metre complex, the living spaces are shaped around central courtyards, featuring a swimming pool as a modern functional interpretation of a traditional 'Hosh' with a water feature.
A perfect combination of grey and white-colored volumes gives a sense of dissepearance of the boundaries related to where the houses start and where they end. This whole arrangement creates a pixellated appearance in the street.
The architects reenvisioned the modern suburban Arab residential block, usually populated with affluent independent villas.
"In a society where privacy and weather become the overriding design directives, the norm in residential architecture is to create impenetrable and introverted structures that maximize the climate-controlled built-up area," said Studio Toggle.
"The brief dictated the creation of three independent villas with private gardens and private swimming pools, that can be used on a year-round basis."
The architecture of the three villas is read as a whole, composed of a series of hierarchical social spaces, organized based on their varying degrees of openness and privacy.
These range from fully enclosed, private, and silent gardens to vast terraces, opening up to the streetscape and the vistas beyond.
Each villa is centred around a private courtyard featuring a swimming pool as a modern functional interpretation of a traditional 'Hosh' with a water feature.
The social spaces are grouped around this pool and feature longitudinal full-height glazed windows facilitating cross ventilation and evaporative cooling when open.
The glazed internal walls afford panoramic views to the garden and pools while shaded from the scorching sun by cantilevered volumes mitigating the heat gain.
"This results in a composition of variably stacked prismatic volumes creating a pixelated/porous massing that endeavours to achieve a harmonious balance between the opposing ideals of privacy and community," added the firm.
The architects described the project as "an experiment in modern Arabic residential architecture, that respects the privacy and exclusivity dictated by the social norms without compromising on the joys of community."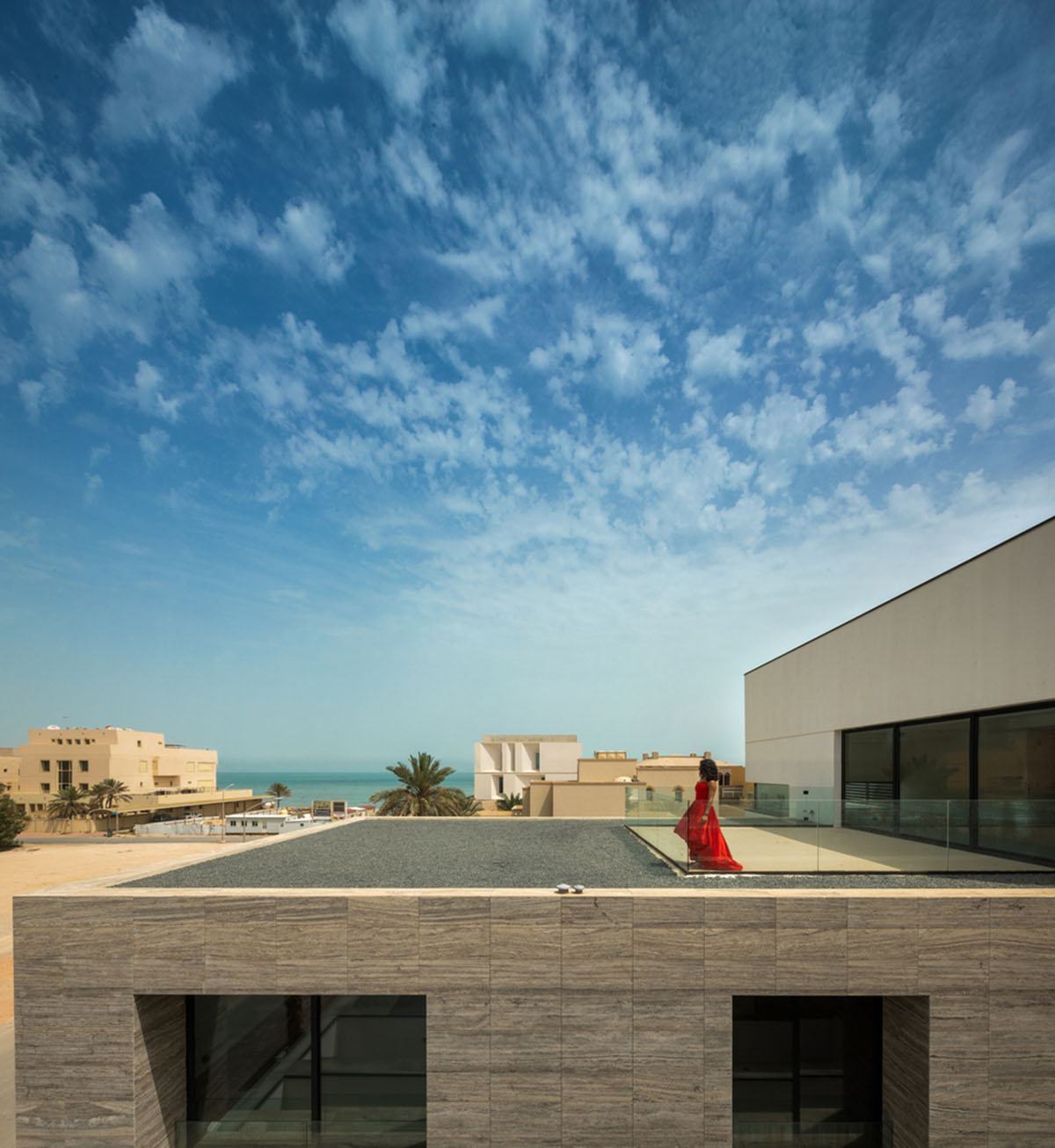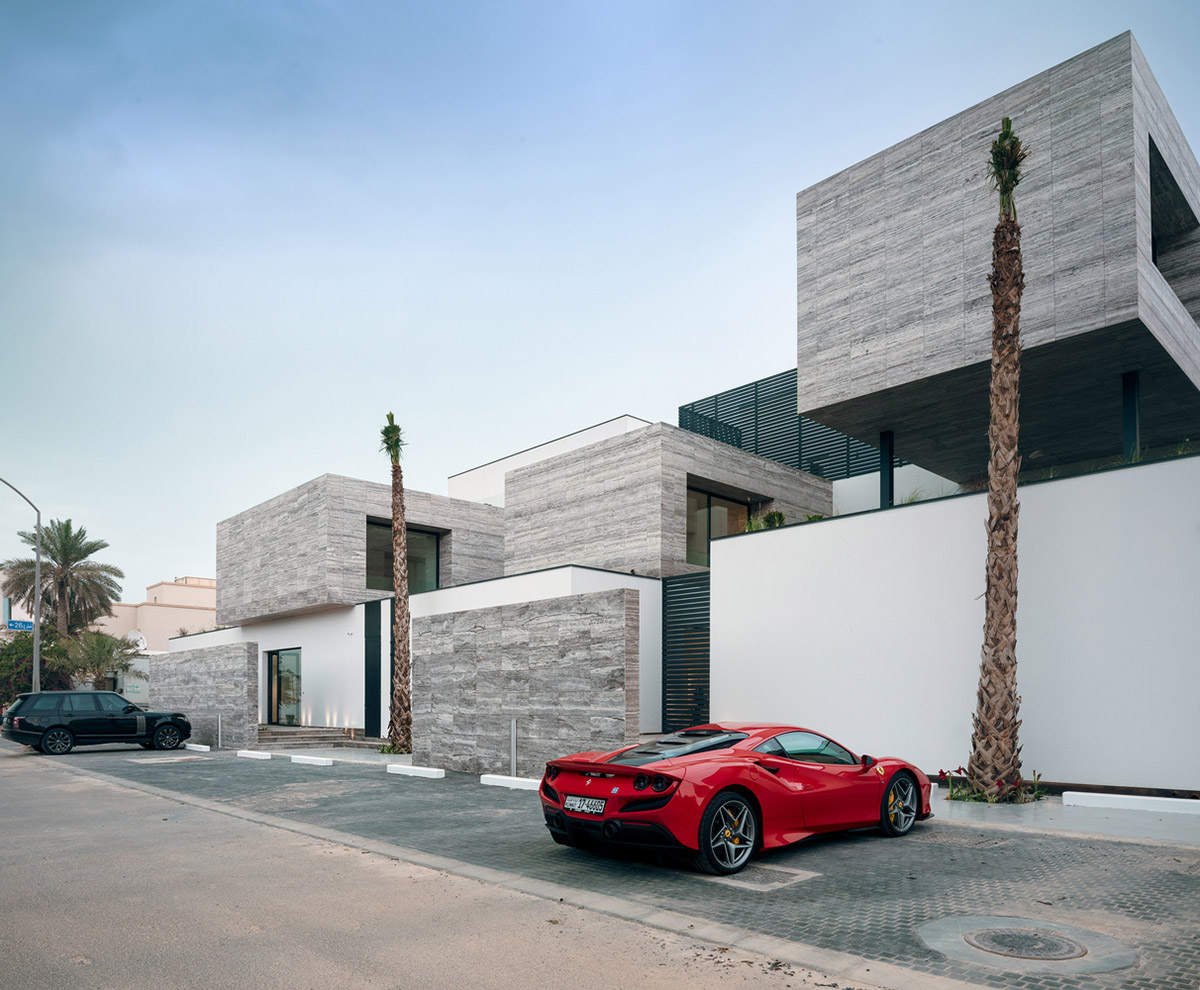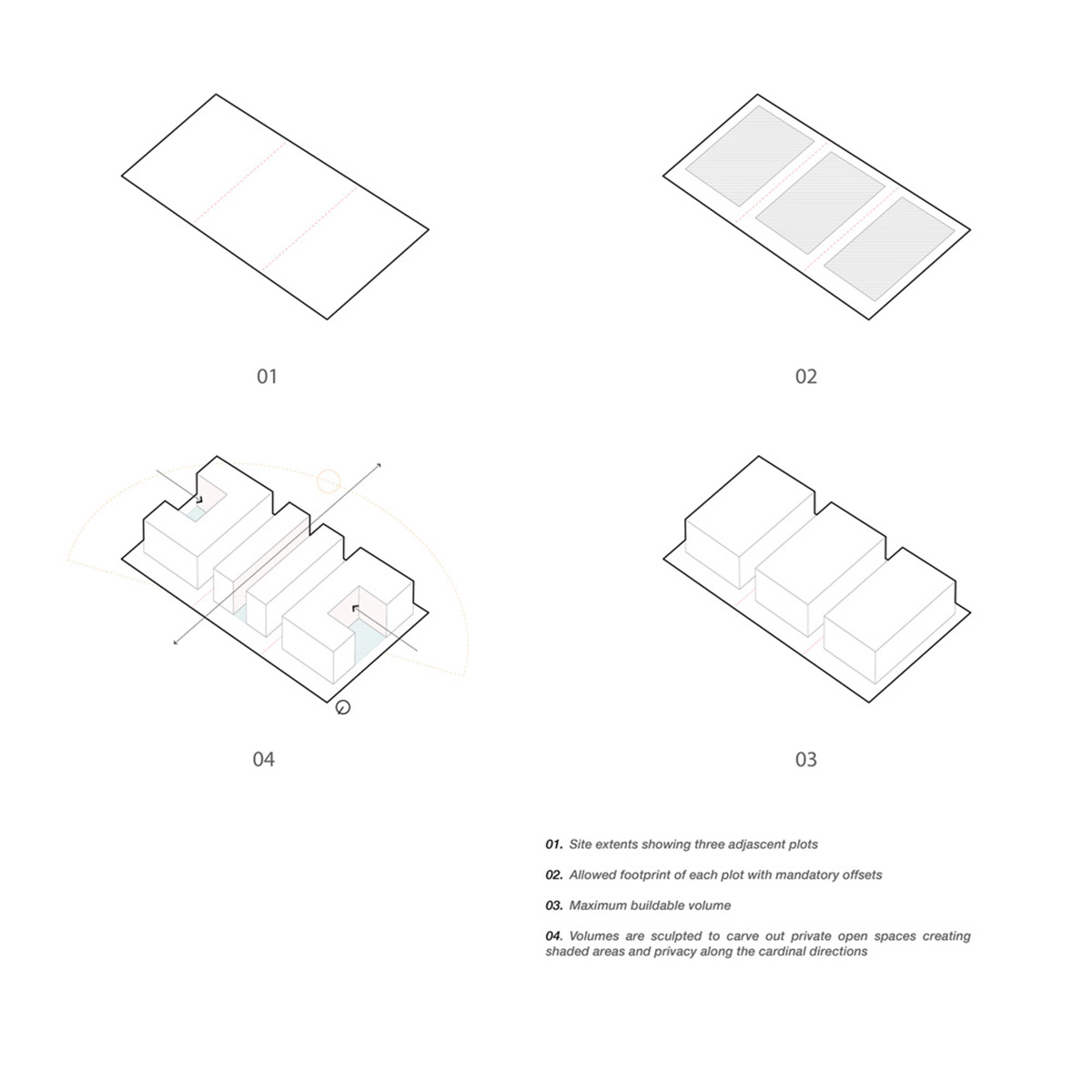 Conceptual diagrams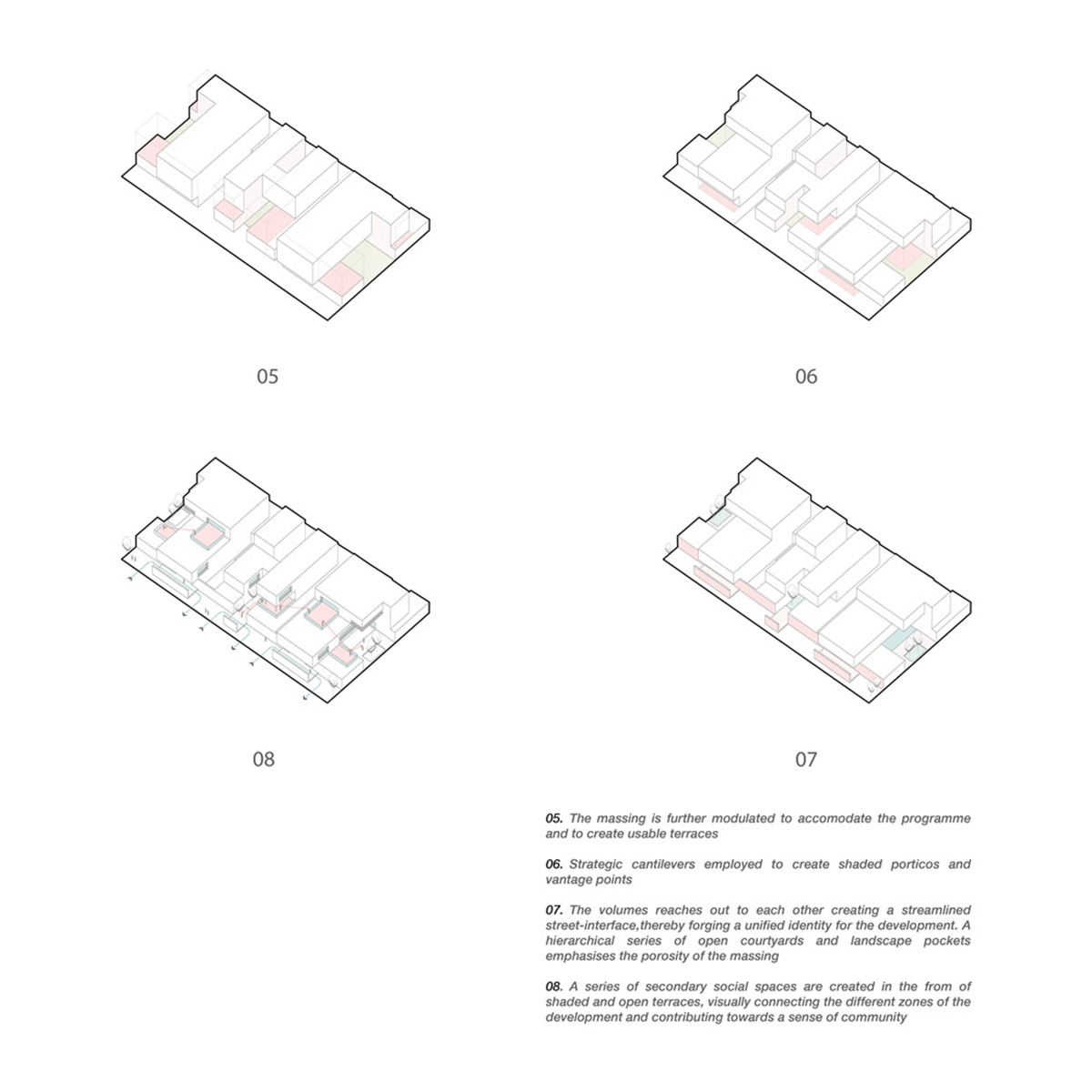 Conceptual diagrams
Conceptual diagrams in section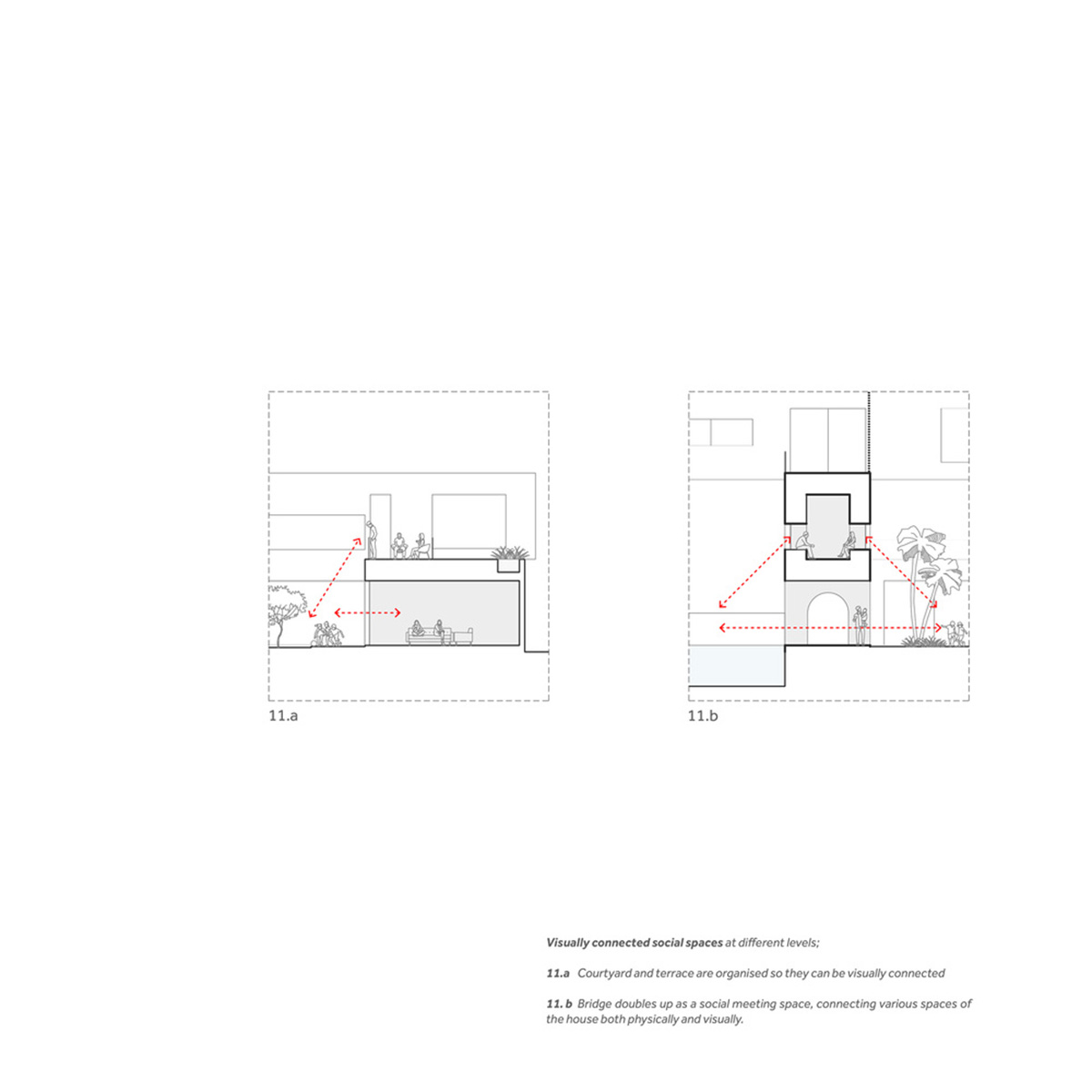 Conceptual diagrams in section
Climate diagrams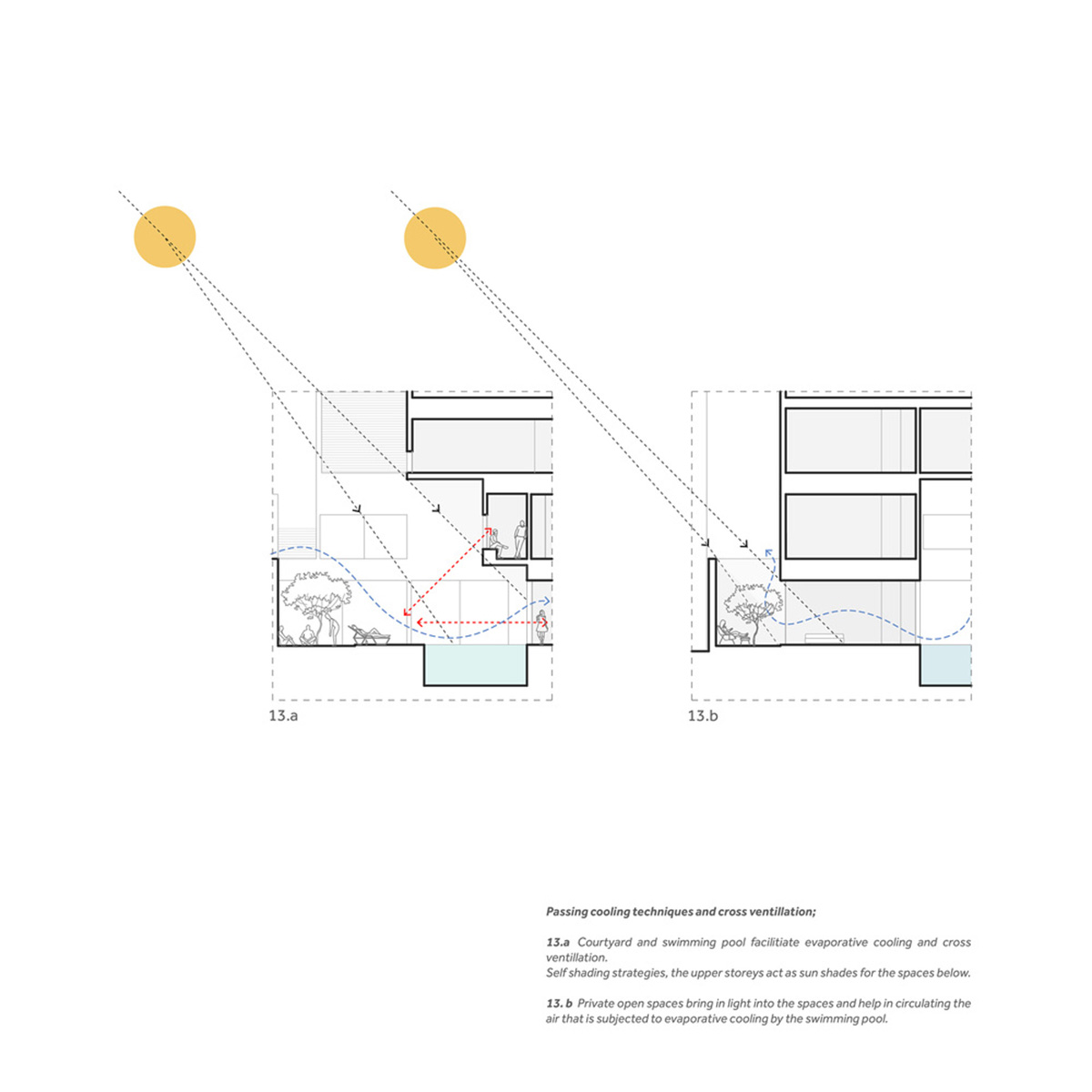 Climate diagrams
Site plan
Ground floor plan
First floor plan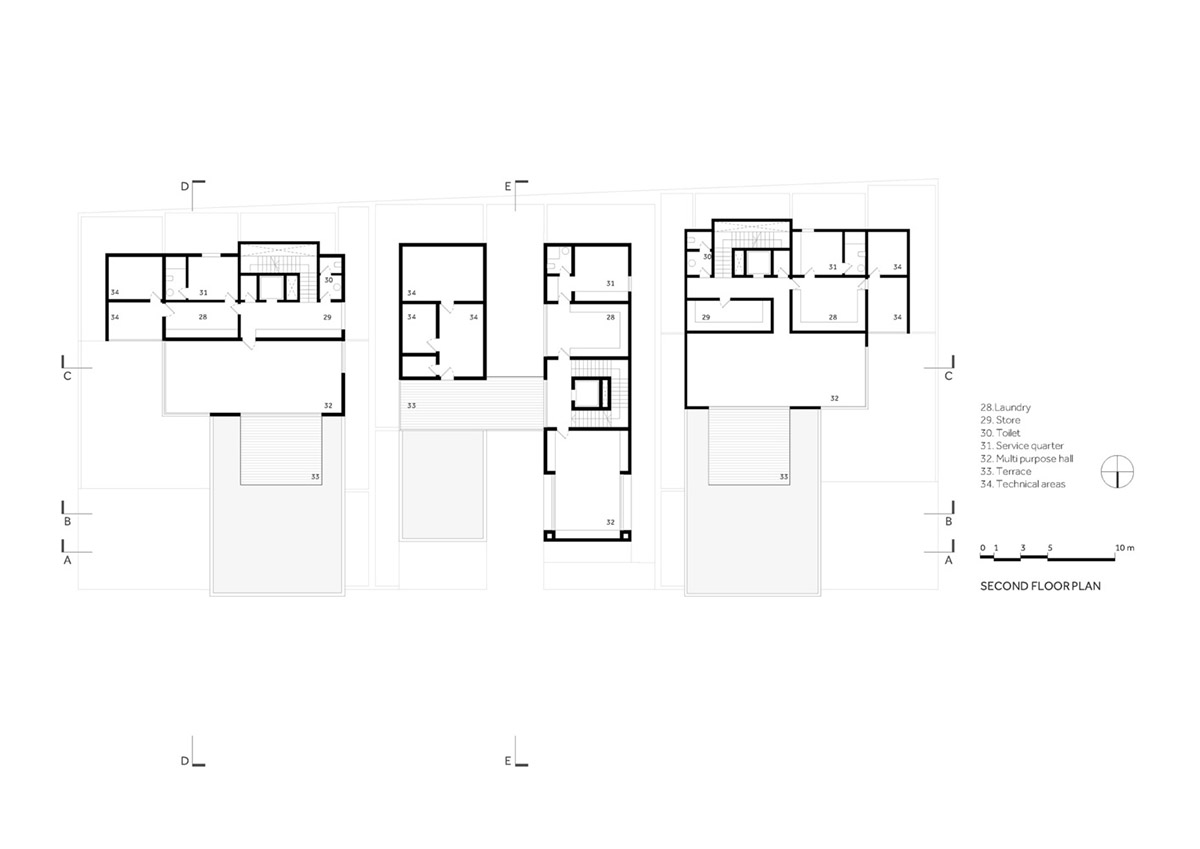 Second floor plan
Section AA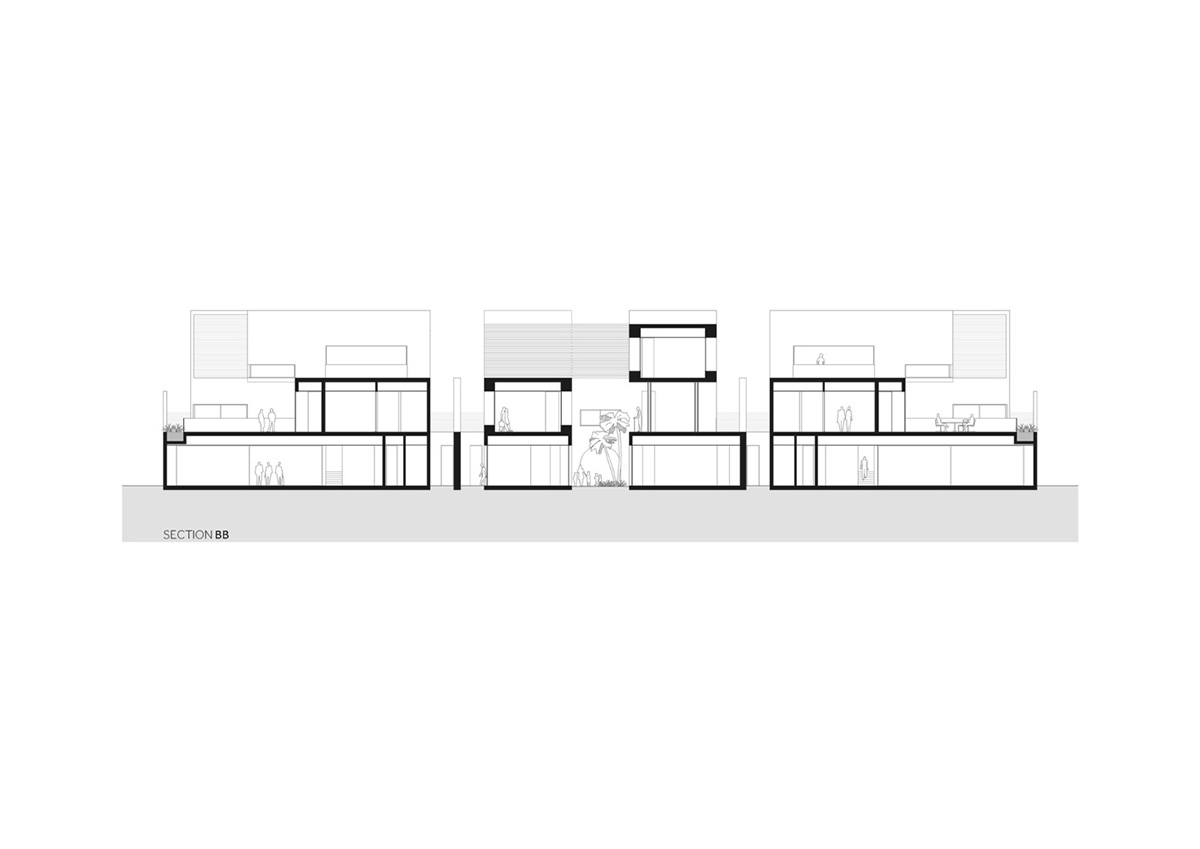 Section BB
Section CC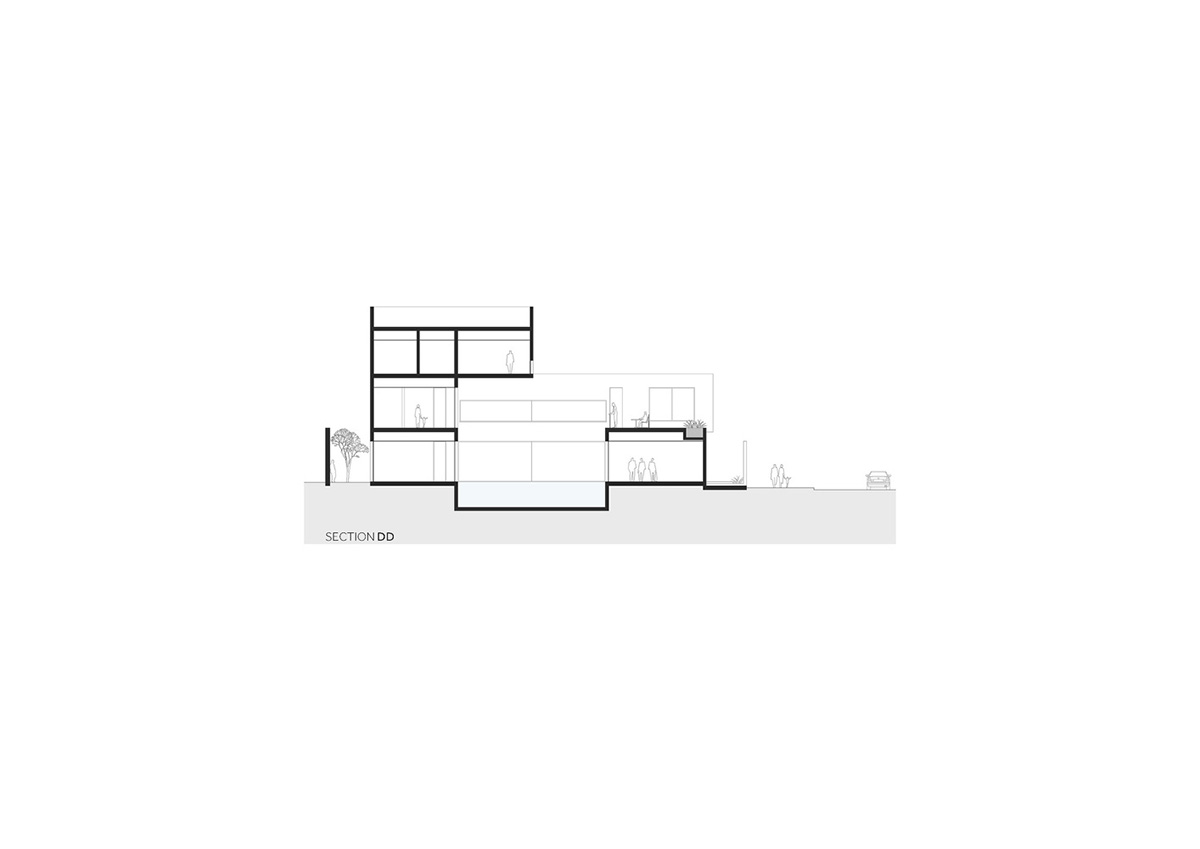 Section DD
Section EE
Studio Toggle was established in 2011 by Architects Hend Almatrouk and Gijo Paul George, during their graduate studies at the Universität für Angewandte Kunst, Vienna.
In 2012, they moved to Kuwait to be closer to the projects and in 2015 they joined forces with Rui Gonçalves and Pedro Varela and established Studio Toggle Porto.
The practice's main design approach is based on logical design and problem-solving techniques with a specific emphasis on Architecture and Urban Design.
Project facts
Project name: Ternion Three Villas
Architects: Studio Toggle
Location: Al-Bidea, Kuwait
Size: 2841 m2
Date: 2020
All images © Gijo Paul George
All drawings © Studio Toggle
> via Studio Toggle