Christopher Cabaldon on Regenerating Cities and Transforming Communities in reSITE's podcast
Christopher Cabaldon, the longest-serving mayor in West Sacramento's history, is the seventh guest of reSITE's podcast series, titled "Design and the City" which was announced in February 2020.
The podcast series "Design and the City", was launched by reSITE and features conversations with outstanding architects held during the 2019 REGENERATE conference as part of the conference's theme.
In the seventh episode, Christopher Cabaldon discusses how he changed the history of West Sacramento and made it as the most liveable city through urban regeneration.
Image courtesy of reSITE
Cabaldon, the longest-serving mayor in West Sacramento's history, an LGBTQ+ advocate, and the man behind the city's outstanding urban regeneration that put it on the map as one of the most livable small towns in America, Christopher Cabaldon is a model city official.
During his on-going, 20-year-long office, the California capital's adjacent city underwent an incredible transformation from a former industrial town to an urbanized, livable community.
West Sacramento is the old industrial city at the core of the Sacramento region in California. Sacramento is the capital of California. The city was the forgotten, abandoned industrial city at the core of the entire region. Cabaldon explains how he remade the city from its roots.
Image courtesy of Christopher Cabaldon
"West Sacramento has become a fascinating story of regeneration in the most fundamental way. About a place remaking itself along a whole bunch of dimensions but still being the same in terms of its people and its heart," said Cabaldon.
"It's been an incredible journey and it's highly unusual in the US for a mayor to serve as long as I have, but it's been a labor of love and in the end, I'm really proud of where we've come."
Christopher Cabaldon in conversation with Martin Barry, Founder of reSITE. Image © Jakub Cervenka
While explaining the term "regenerate" what it actually means for Cabaldon, he said: "regeneration is something that happens in a place, by a place. It's not exactly predictable - what it is going to turn out to be - in a way that the development feels very much linear and planned."
"Generation is also planned to some extent but there is more of a sense of delightful surprise in regeneration, in an understanding that the forces that shape a place are more nuanced, more complex, more interesting than just the planners," he added.
Image courtesy of Christopher Cabaldon
In his talk, Cabaldon also draws attention a mix of the new and the presence of different generations in which he sees this notion as a positive contribution to urban space.
He explains: "It's a mix of people living together in ways that we didn't experience much. It's more urban than prior patterns in the Sacramento region have been. It's urban in a way where there's subsidized housing for low-income folks living right next door to a judge, to the mayor, to a university chancellor combined with art for the first time."
Talking about the affordability crisis, Cabaldon adds that "California invests in building subsidized affordable housing but also California is recognized to its credit that it's not just about the four walls, you're creating a community for people to live in."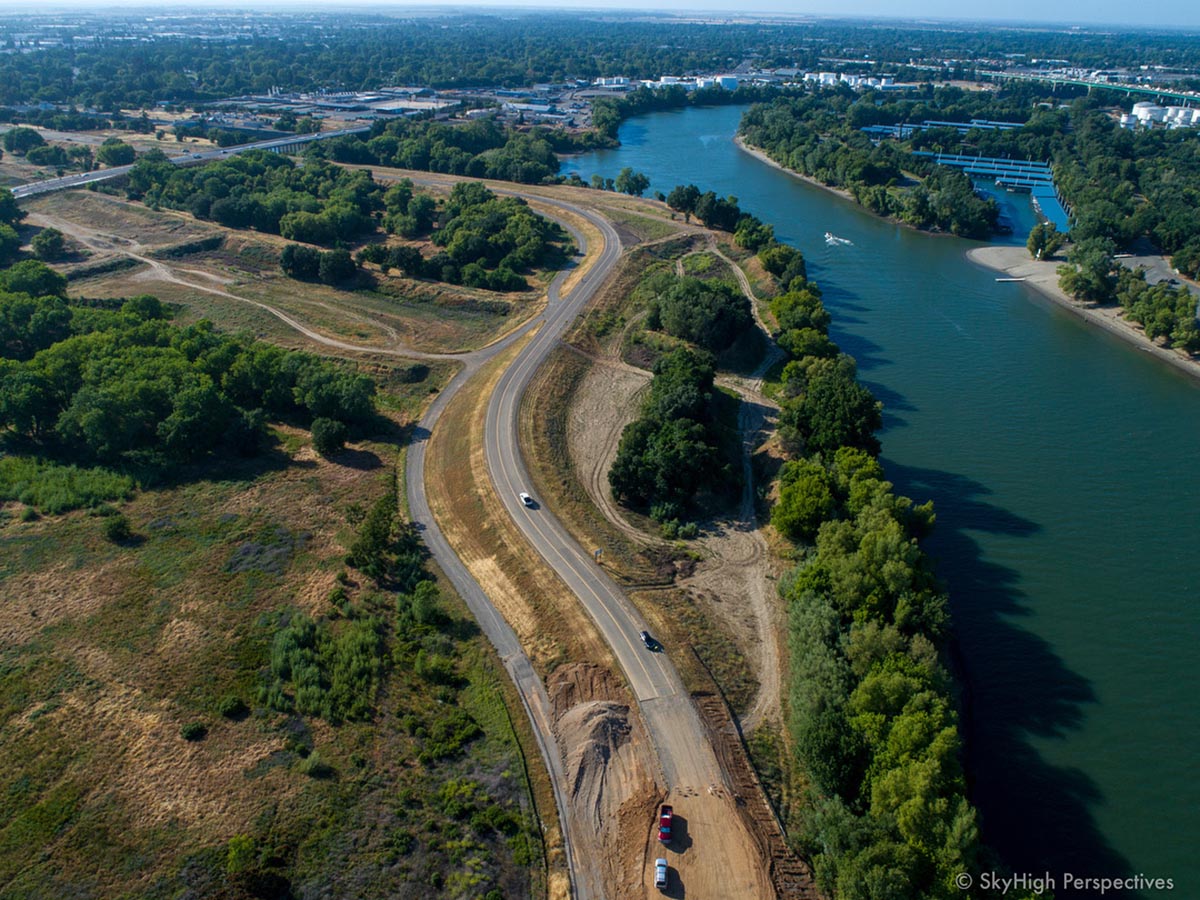 Image courtesy of Christopher Cabaldon
"Our challenge is that we're trying to deal with the affordability crisis just in our own city but also, with thousands of people coming from San-Francisco who cannot find a place to live there."
"It's a double whammy, we have both our own indigenous problems with affordability and then we have all these housing refugees, basically, from San-Francisco that are coming. We're building fast, my city's doubled in population and we'll double again but it's not enough in order to keep the prices affordable," he explained.
"I think part of our challenge is building a lot more and that's some part of that is on land use regulations and on financing but we're not going to crack that until we also deal with the cost of housing that we've created."
Image courtesy of Christopher Cabaldon
Design and the City is a podcast series produced by reSITE, aiming to find the ways we can use design and to make cities more livable and lovable.
As a global non-profit organization, reSITE acts to improve the urban environment, both on the stage at our events, and off. The organization works at the intersection of architecture, urbanism, politics, culture, and economics, acting as a catalyst for social action and innovative leadership.
WAC will be releasing a new podcast from reSITE 2019 with a new guest.
World Architecture Community was Media Partner of reSITE 2019 and covered the summit in detail. Read more about WAC's previous coverage about speakers, discussions and sessions on WAC's Urbanism page.
Top image © Jakub Cervenka
> via reSITE