HENN unveils design for innovation center for medical devices with X-shaped building in Guangzhou
Munich, Berlin and Beijing-based architecture studio HENN has unveiled design for an innovation center for medical devices in the heart of Guangzhou's bio-tech district in China.
Called Medview Regenerative Medicine Innovation Center, the 59,000-square-metre building has started construction and is expected to be completed 2021.
Conceived as X-shaped form, the structure will comprise a hybrid office and laboratory building that functions both as a headquarters and communication centre, and as a development and production platform for start-ups.
"The design concept of the "Knowledge Weave" permeates the entire project and symbolizes the future and growth-oriented vision of the company," said the office in its project description.
In the X-shaped structure, three are different zones separated by sky gardens and are unfold from bottom to top, which is analogous to the development process of an idea towards its application.
The first zone, situated on the ground level, will be the public "testing" area with its own show laboratory. The second zone will contain the development floors with multifunctional rooms. The third zone will be the headquarters and include office areas.
The sky gardens, cutting the building in two lateral axis, will provide employees large green public space, recreation areas and event spaces overlooking the city. Two development cores span the vertical air spaces in the centre of the building.
"The facade plays with the contrast between the recessed, transparent surfaces and the translucent areas facing outwards," added the studio.
"The cuts allow insights to be gained into the company's diverse working environments and for them in turn to have an external impact."
"A special design feature is the interplay between one- and two-storey spaces. This creates a spirally interwoven spatial continuum that connects the different working areas with each other."
HENN will work with local planning partner GADI on the project.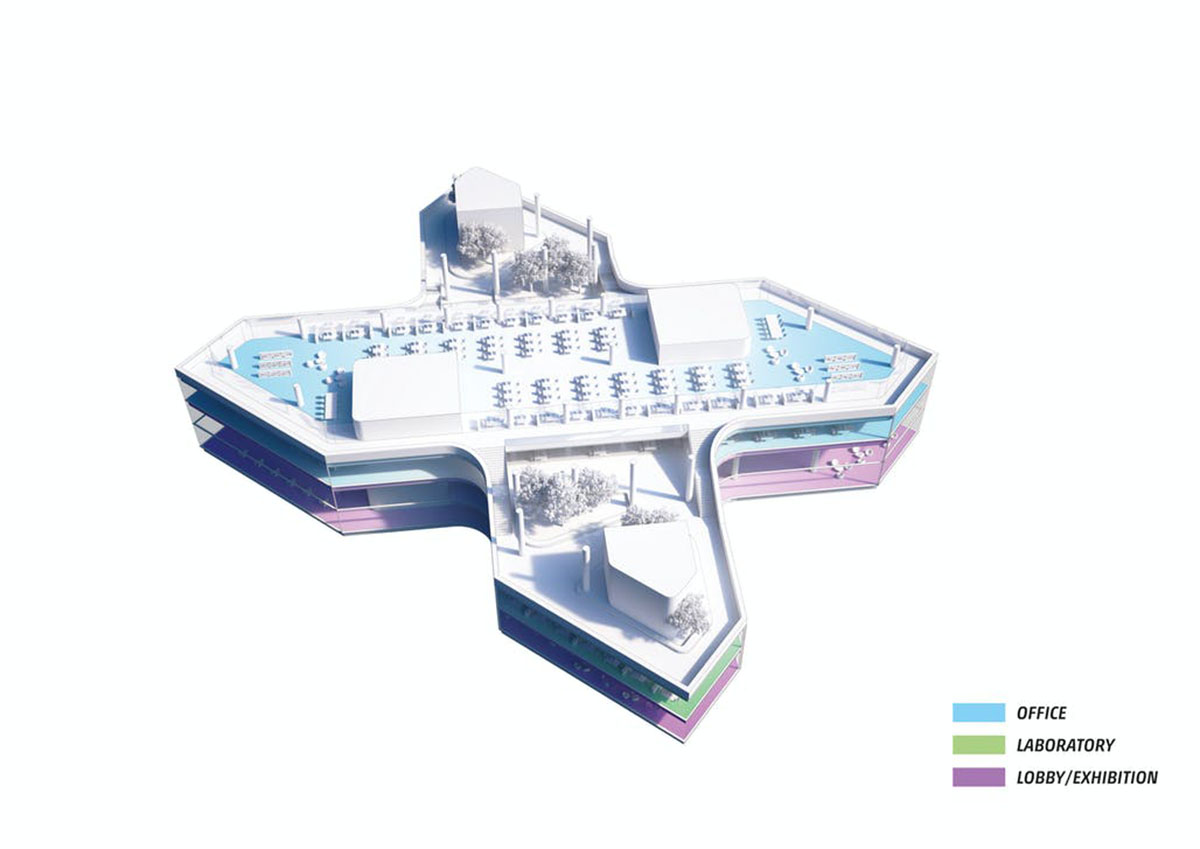 Axonometric plan
Exploded massing diagram
Ground floor plan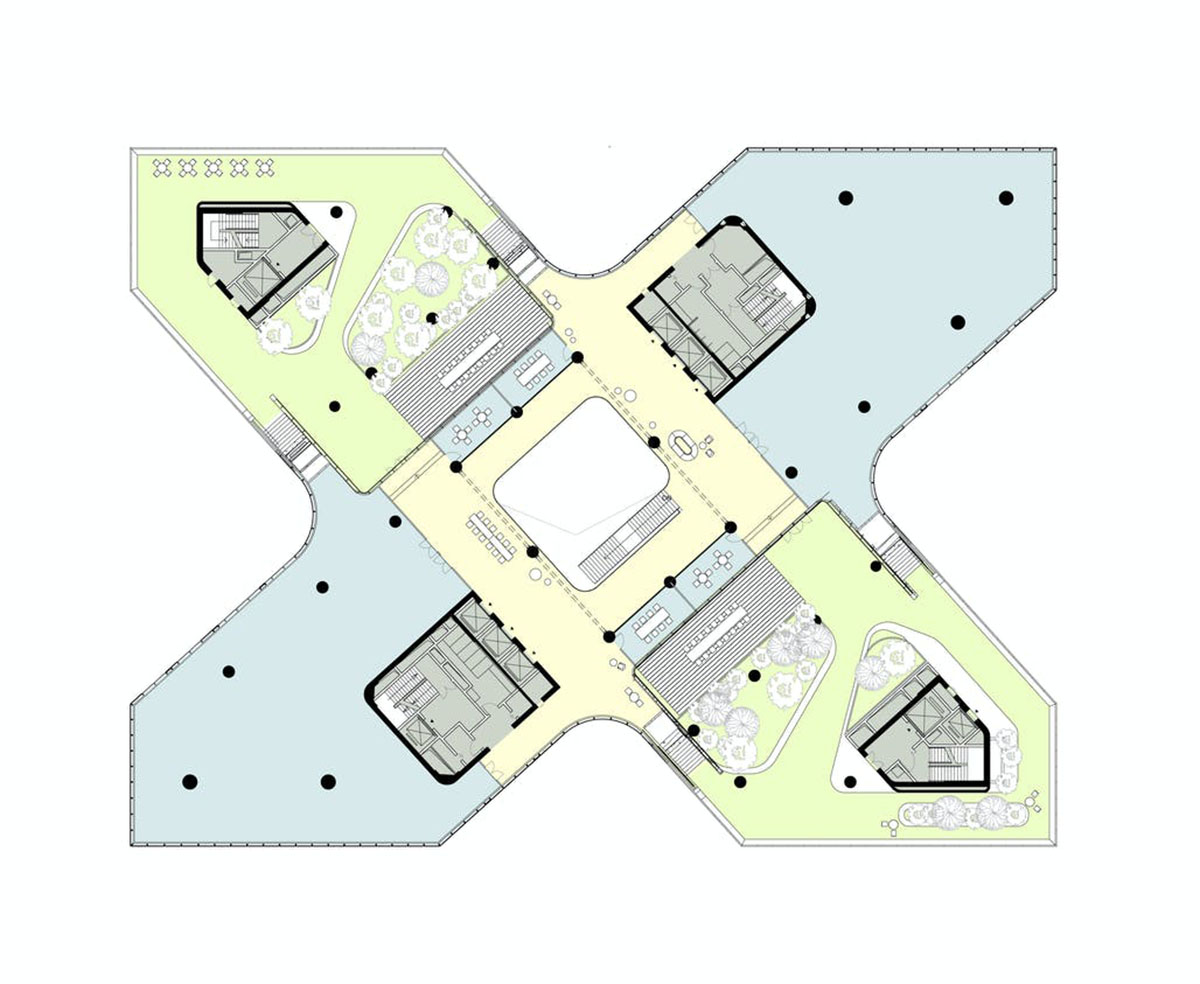 Floor plan showing sky gardens
Floor Plan with labs and project spaces
HENN, led by Gunter Henn, is an international architecture office in Munich, Berlin and Beijing with more than 70 years of expertise in the fields of work space, culture, health, education and research as well as production and master planning.
HENN is currently working on a Sino-French Aviation University Campus masterplan in Hangzhou, China.
All images courtesy of HENN
> via HENN