Marc Thorpe reveals brutalist Case Study 2020 house with flat roof studded with plants in LA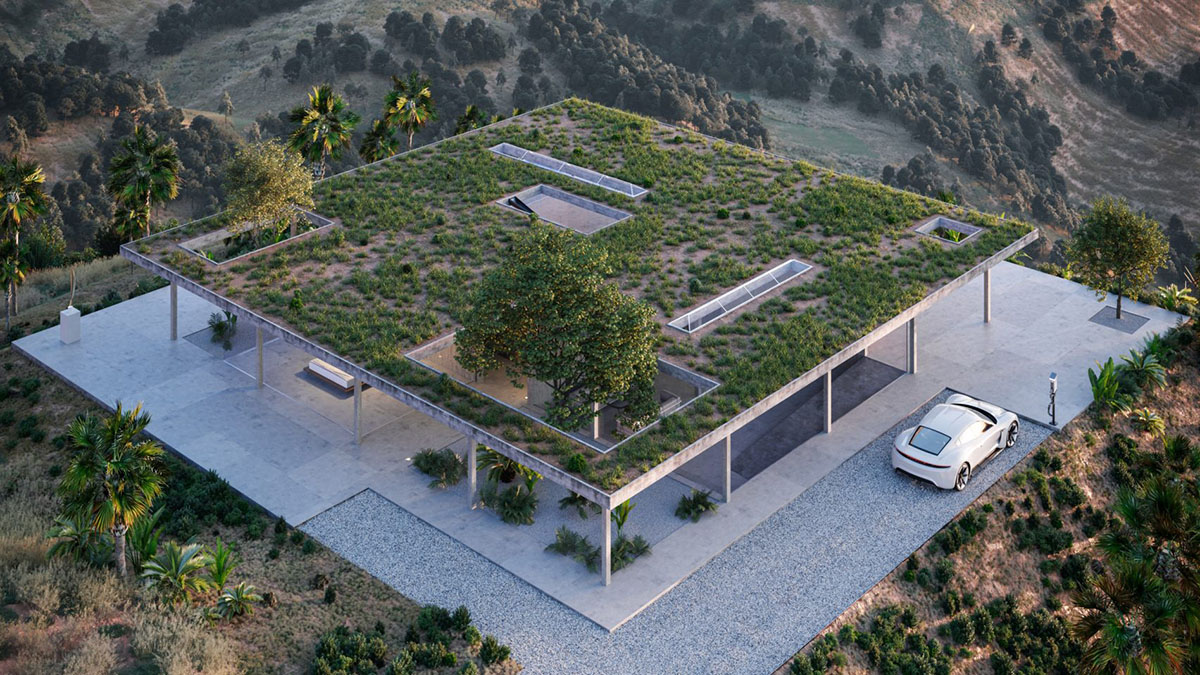 American architecture and industrial design firm Marc Thorpe Design has revealed a new brutalist house perched on the Hollywood Hills overlooking Los Angeles and absorbing nature with its openness.
Named Case Study 2020, the 5,000-square-foot (465-square-metre) private residence addresses to the case study houses of the 1950's and 1960's homes in Los Angeles.
Marc Thorpe's Case Study 2020 house takes cues from the ethos of traditional modernist architecture within it takes place.
Single-storey house includes gardens, terrace, entry hall, kitchen, dining area, gallery, courtyard, bedroom, garden, bathrooms, service, utility & storage and pool.
The main character of the house is its flat roof that features big holes for trees and is studded with plants, brushes and sand. The house is built from only four materials; concrete, steel, wood and glass.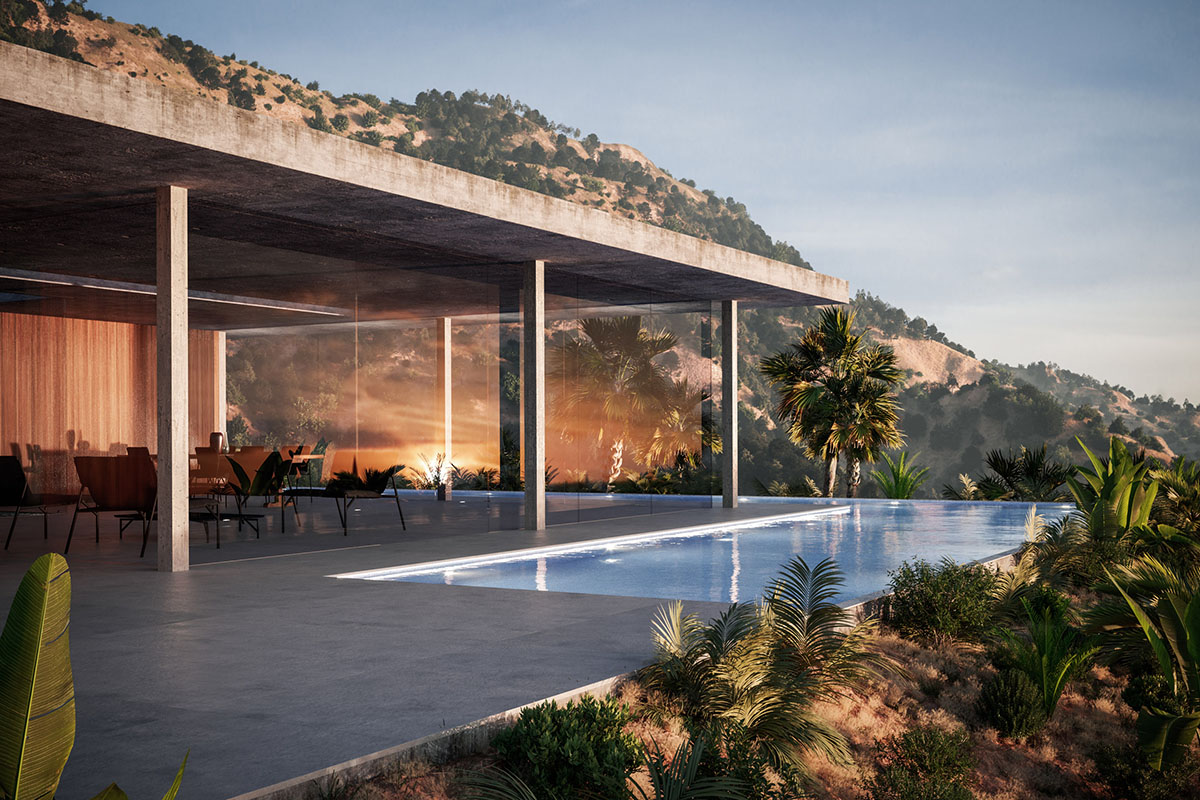 As the architect highlights on his website, the connections, details and lighting are designed to be concealed through the use of recess and soffit. The house is divided into three main programmatic volumes: living, sleeping and gallery.
"Hosting the programmed volumes is the circulation or passageways unifying the spaces," said Marc Thorpe.
"The passages transition from exterior patio to interior hallway seamlessly, blurring the boundaries of the house."
The house, designed as open and flexible as possible, is shaped around a continuous terrace and the rest of the areas define interior spaces.
The architect punctuates the program and circulation through the interior gardens, offering yet another opportunity to bring the landscape into the house.
"The architecture is an act of physical and perceptual invisibility," added Thorpe. "Perceptually through its translucency and minimal use of materials and physically through its use of off-grid sustainable systems, such as solar, water harvesting and composting."
"The house works in perfect balance with its environment."
Construction on the home is slated to begin sometime in late 2020.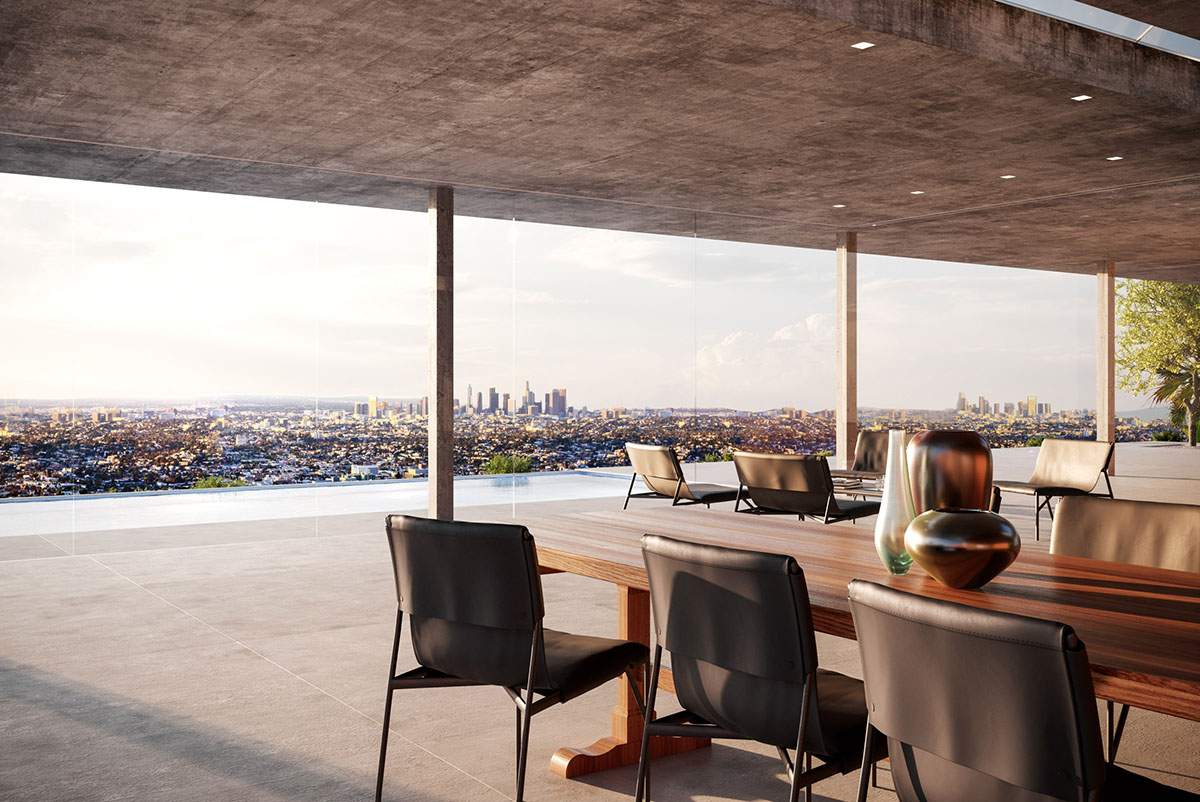 Programmatic diagram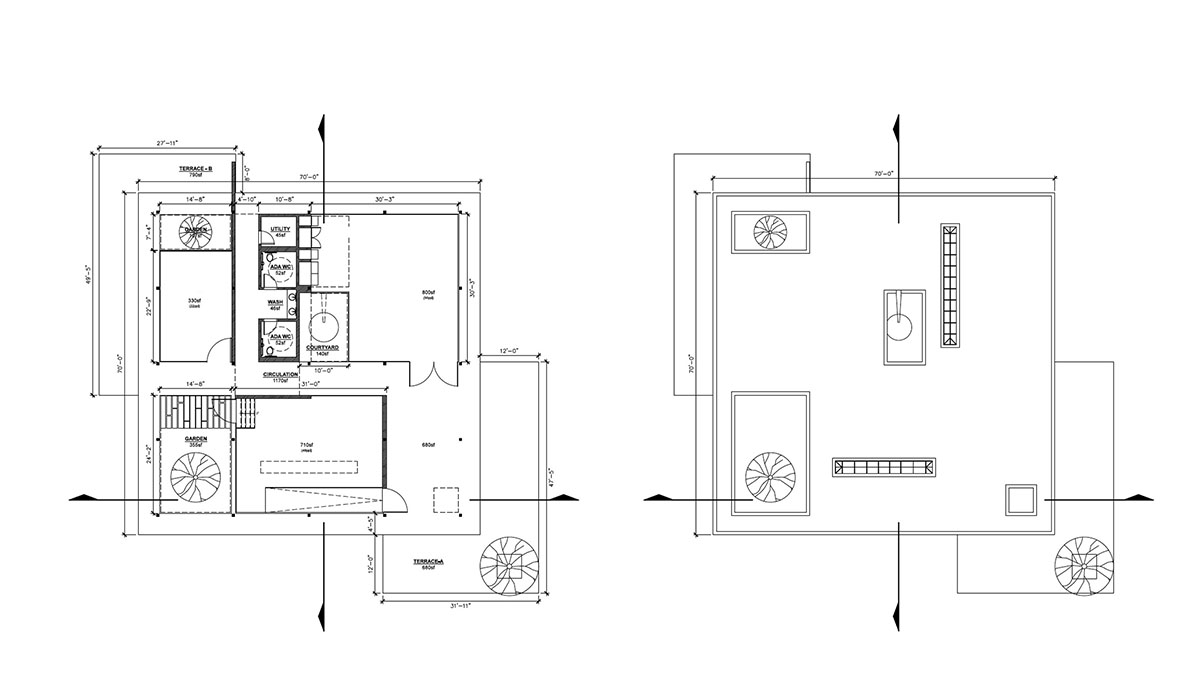 Floor plans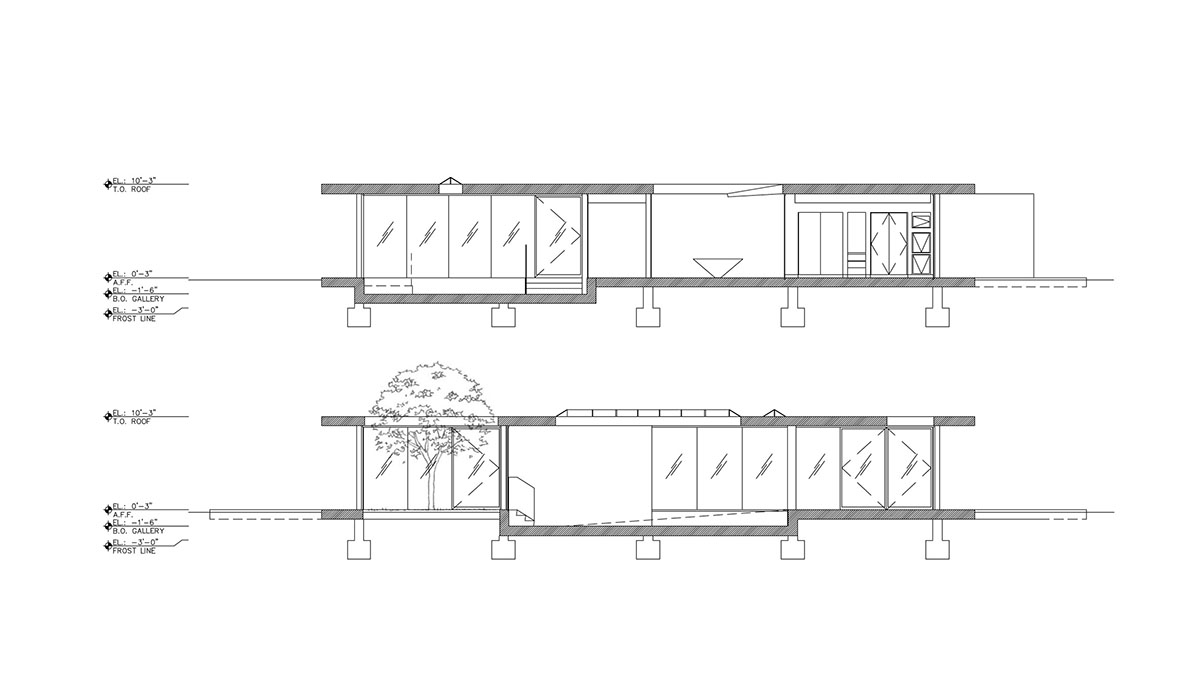 Sections
Marc Thorpe Design recently designed earth brick houses for makers of a furniture brand in Senegal.
Marc Thorpe Design was established in 2010 by architect and industrial designer Marc Thorpe. Thorpe is known internationally for his innovative and dynamic work, taking rigorous approach to the integration of architecture, design and technology.
All images © Truetopia, courtesy of Marc Thorpe Design
All drawings © Marc Thorpe Design
> via Marc Thorpe Design