PPAA Arquitectos' simplistic holiday home within a forest takes you away from busy life
Mexican architecture studio PPAA Arquitectos has built a simplistic holiday home within a forest in Aculco, Mexico - a town located in the Atlacomulco Region of the State of Mexico.
The retreat, called Aculco, has been designed by two brothers, they discovered this site during their rock-climbing trip. They loved the site and wanted to build a new retreat to escape sometime.
Aculco house, covering only 90-square-metre area, has been designed as a holiday home surrounded by nature in the middle of nowhere. "It is the ideal place to get some rest from modern living in a natural environment, that has some impressive cliffs close by," said PPAA Arquitectos.
Respecting the qualities of the forest and natural surrounding, the studio wanted to establish a reciprocal dialogue between the construction and its natural surroundings.
So the studio wanted to design something that is simple and minimal meeting maintenance and intimacy with the panorama and the land itself. The house is made of block walls of quarry stone from the area, clay floors, wood and glass.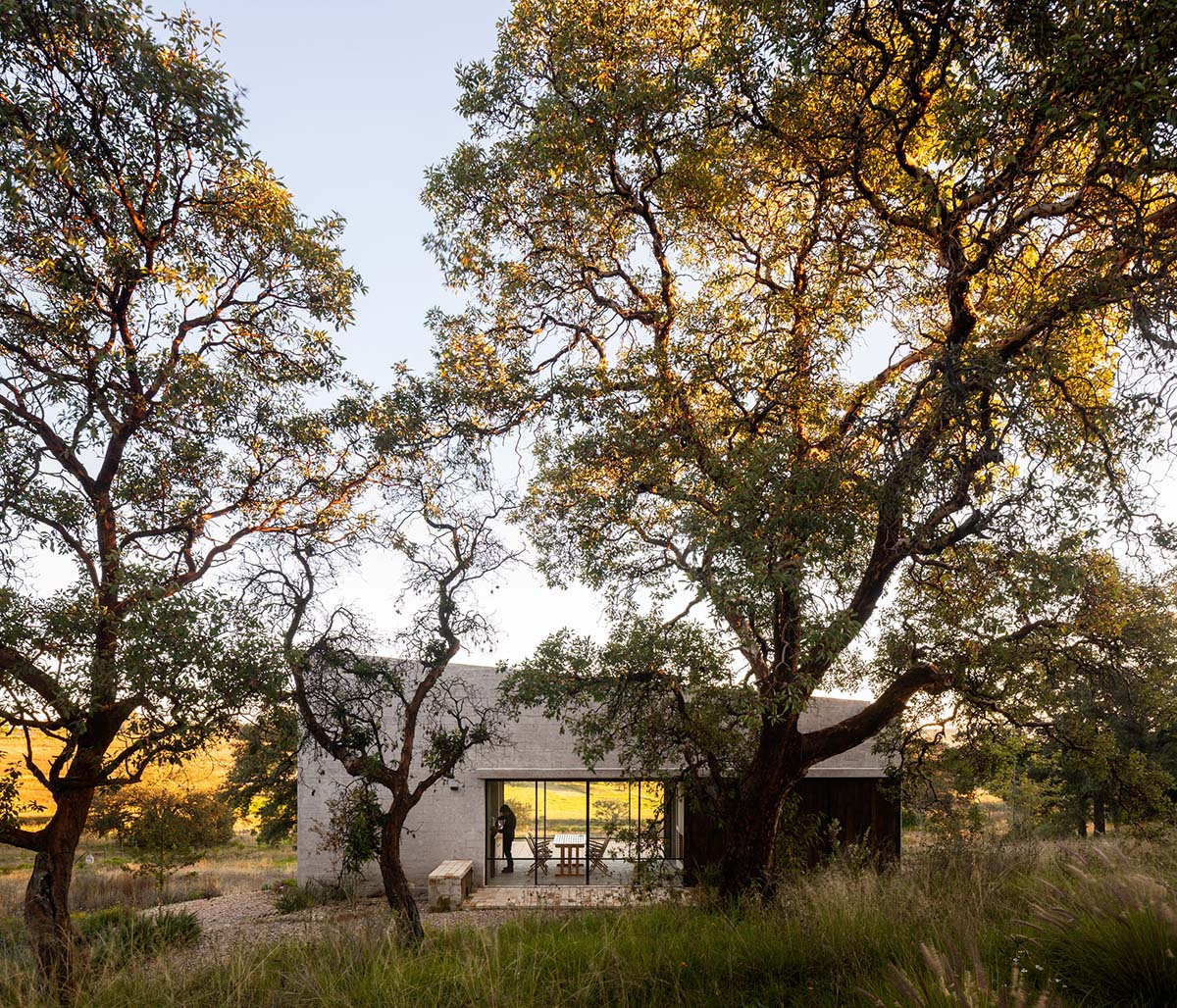 The architects left every material in its raw state without covering it. The construction's clear spaces become almost solely a container of views.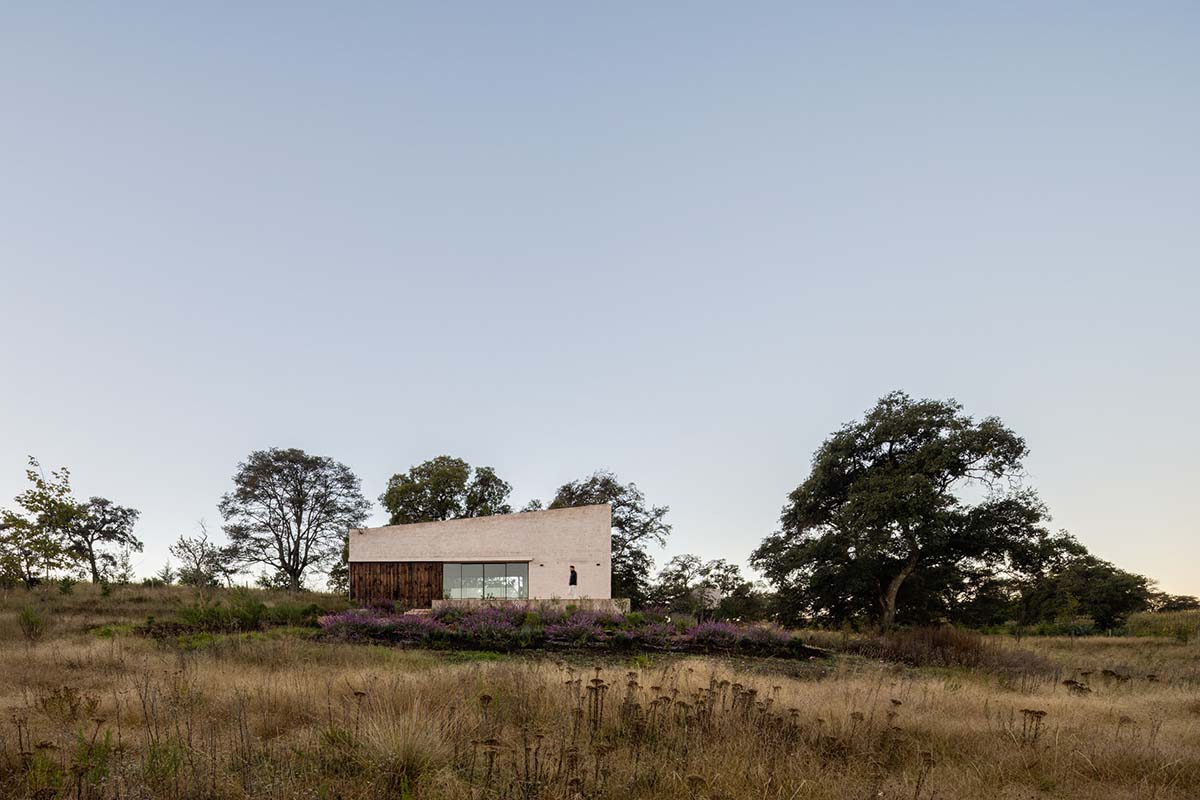 "We found ourselves before a major challenge during the construction; this is, to cause the less possible impact on the environment, while we also had to procure ourselves the necessary workforce and materials in an isolated place," said the studio.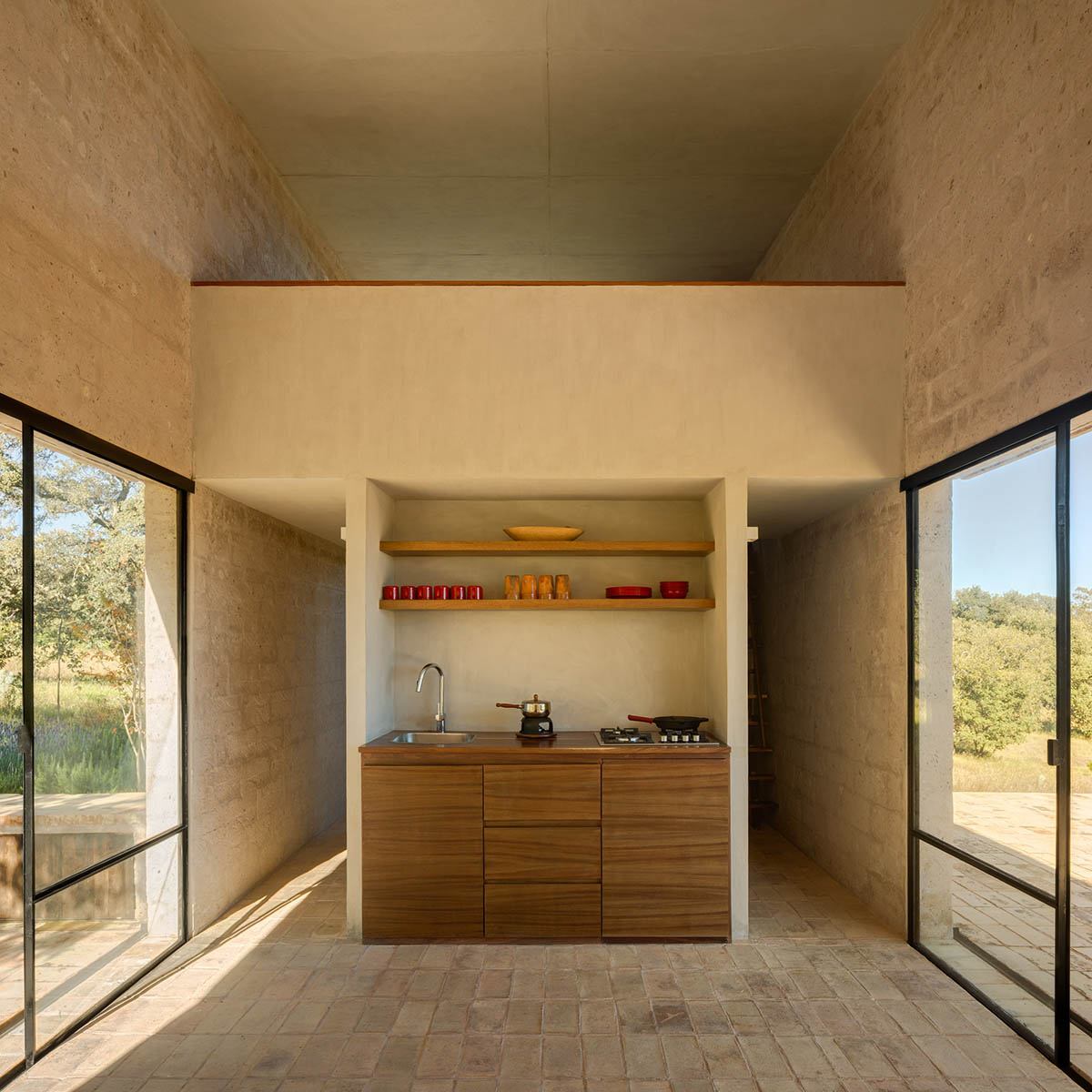 A simple rectangular volume features large windows on both facades to take daylight directly from the sun. All the functional elements, like kitchen or bedroom box is placed at the center so that each volume can create its own circulation.
In the middle part, there is a living room looking towards this untouched surrounding. In the left part, the bedroom is opened up to the nature, while the kitchen and wc are placed in the other part as a closed box. In the mezzanine floor, there is another small bedroom looking the main volume.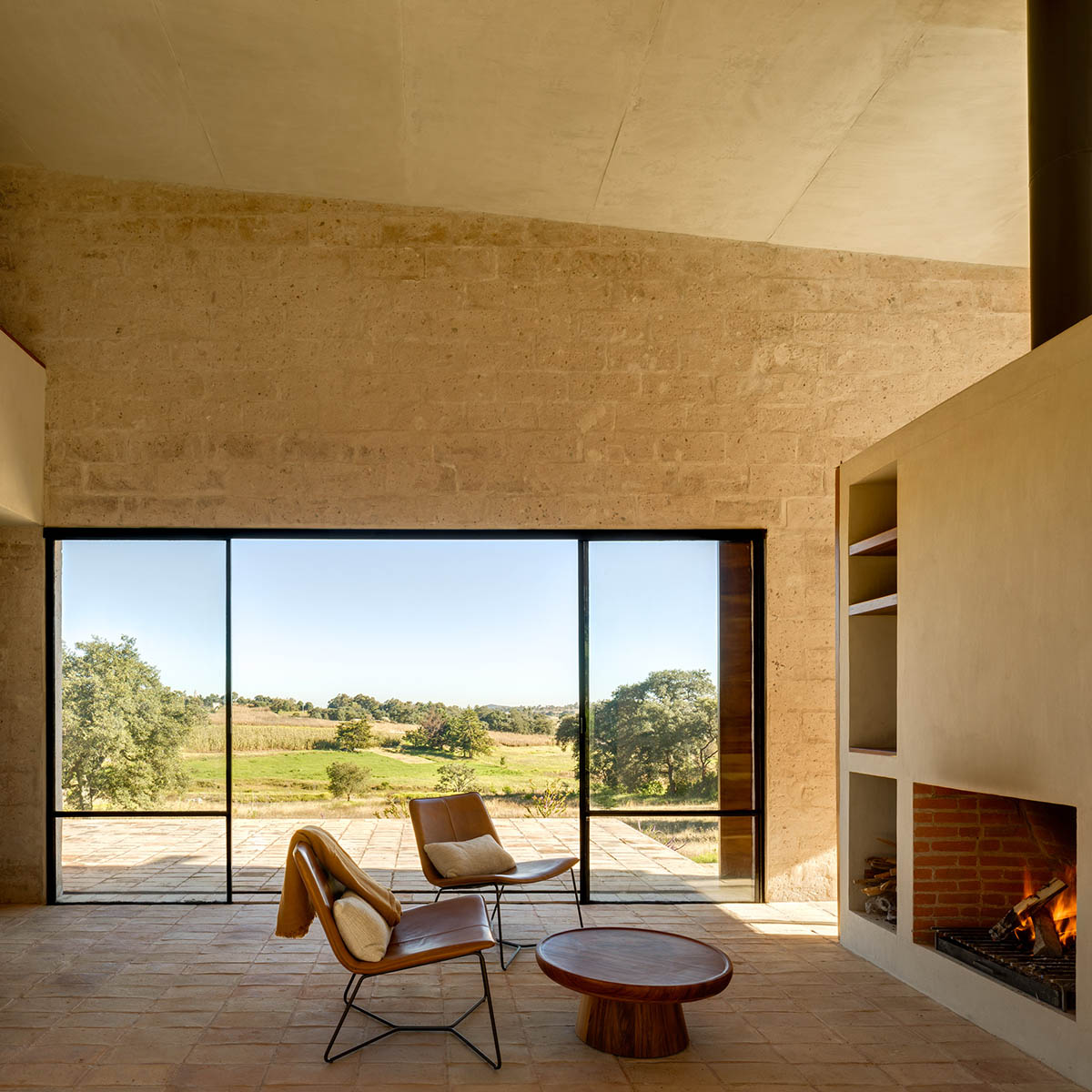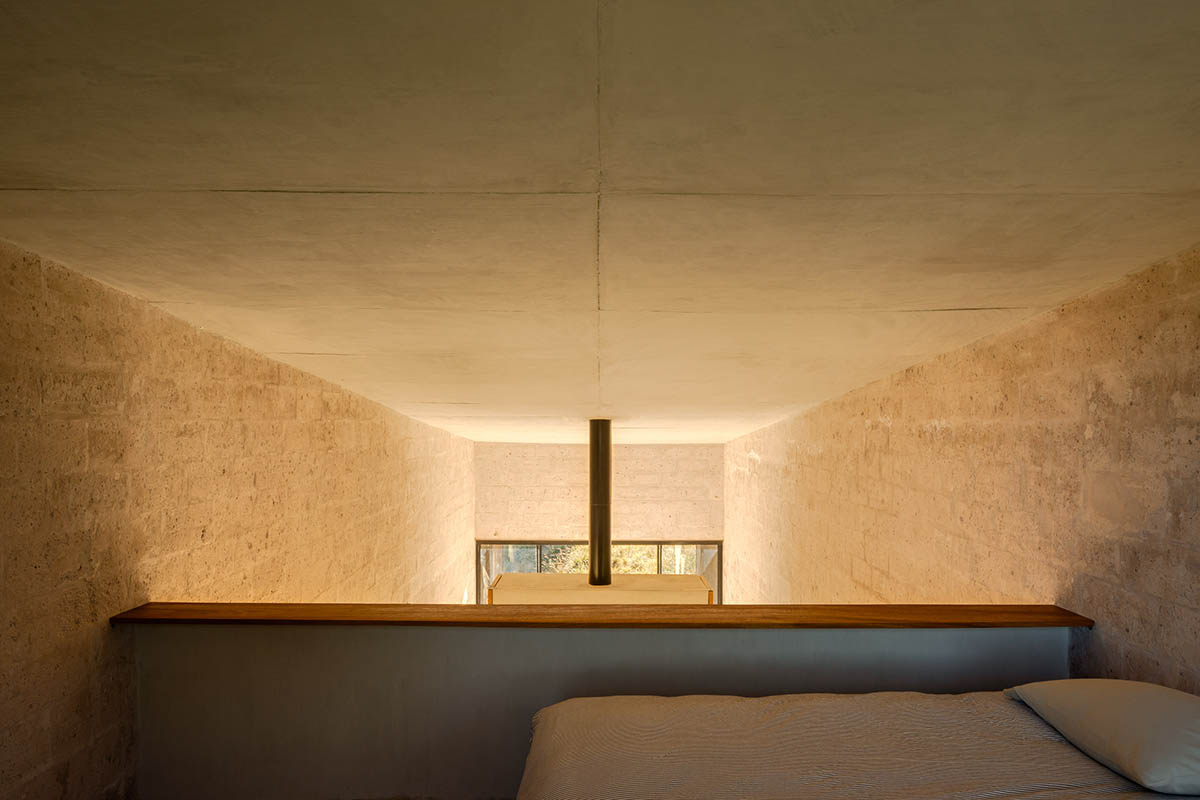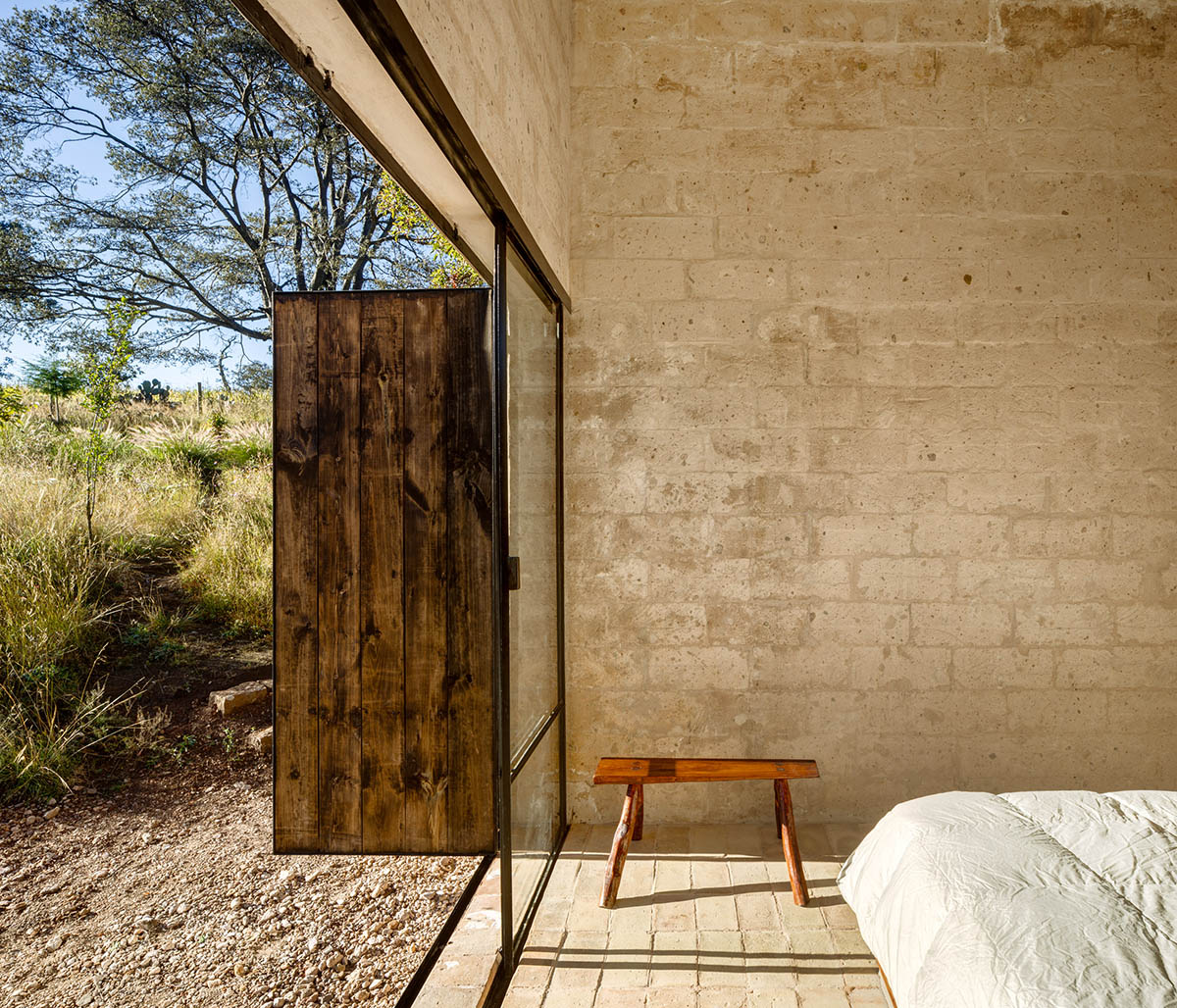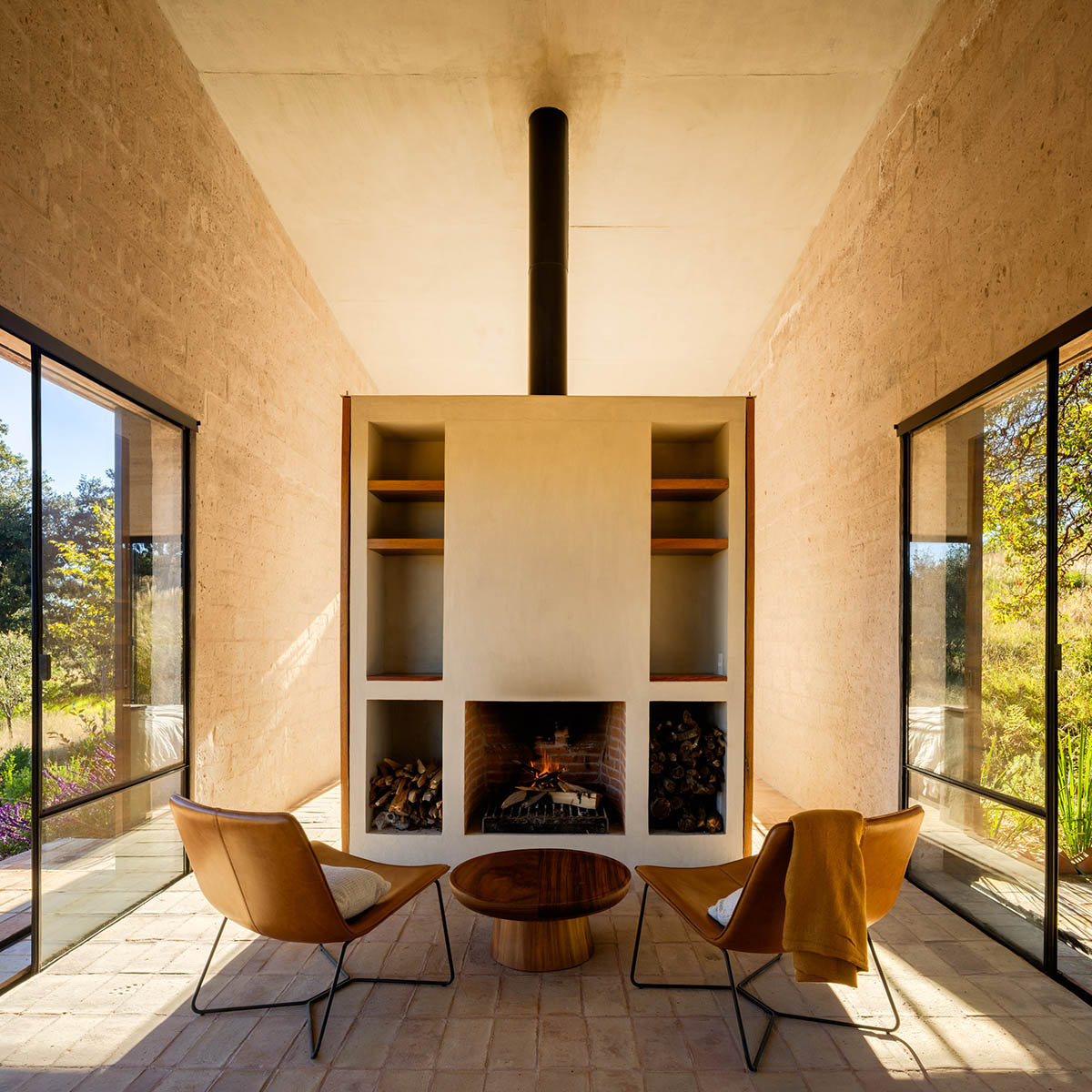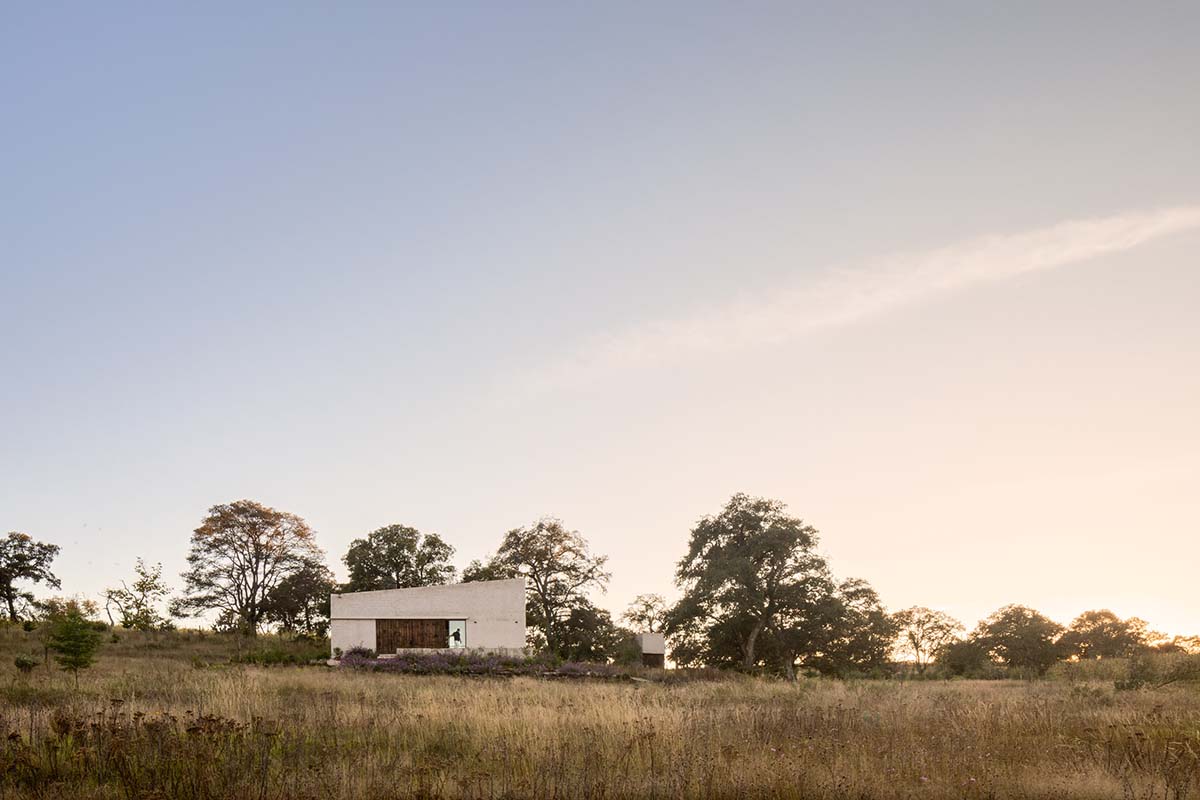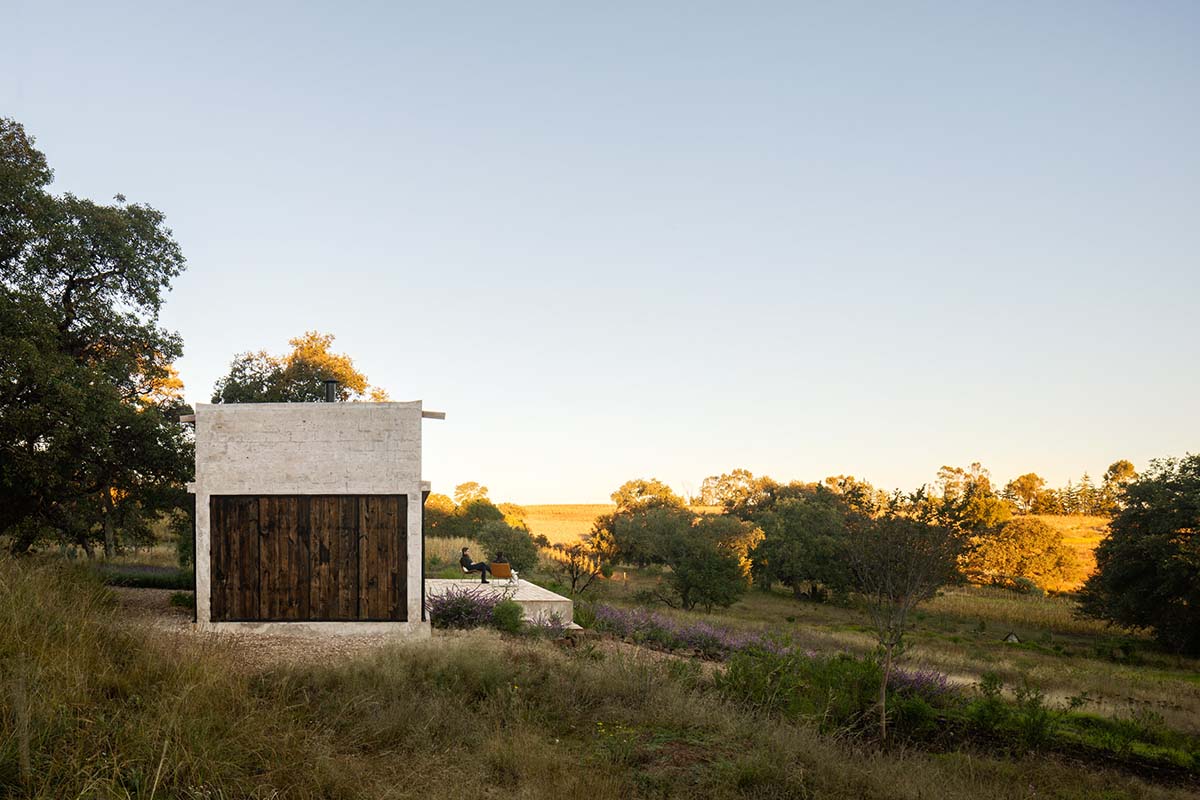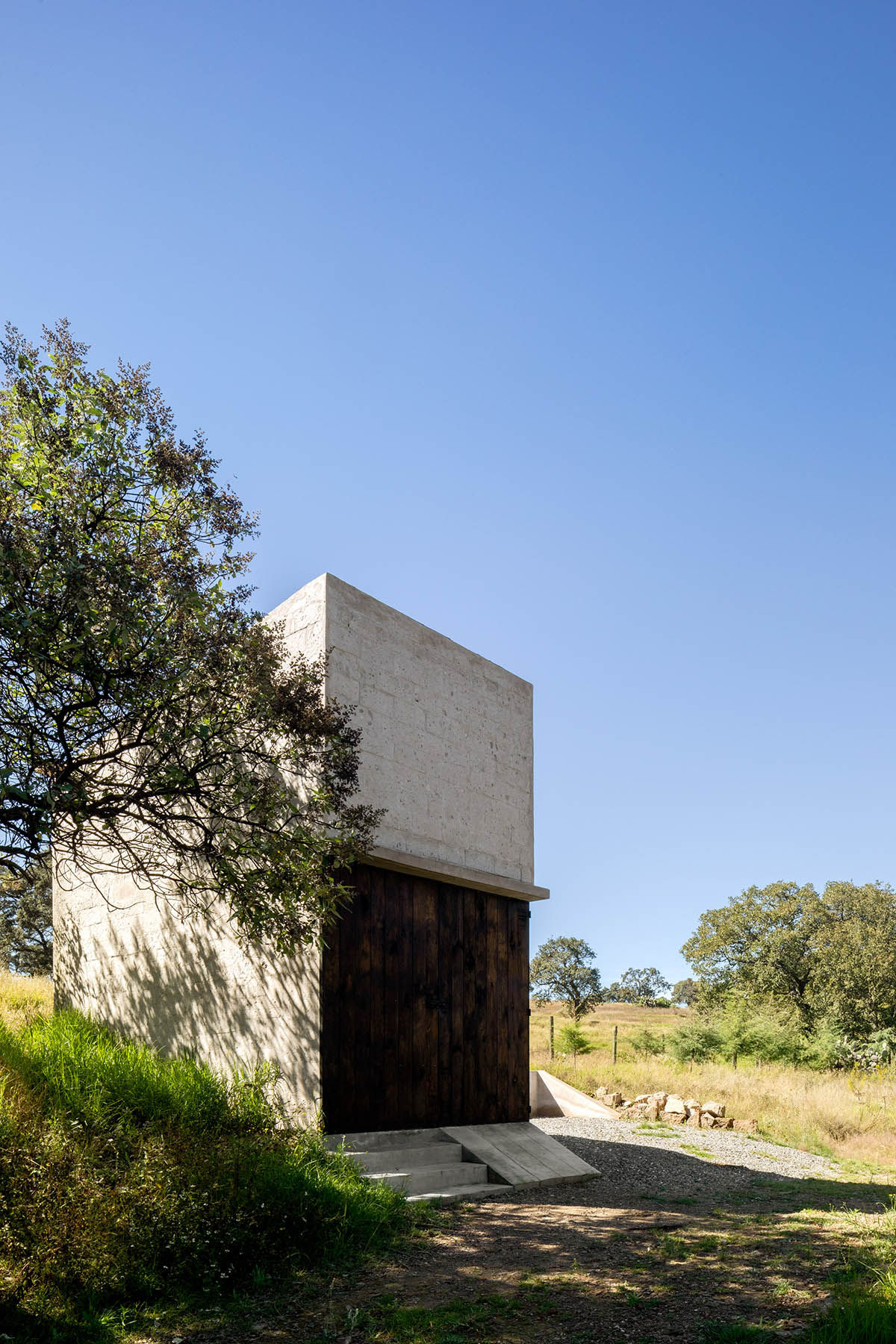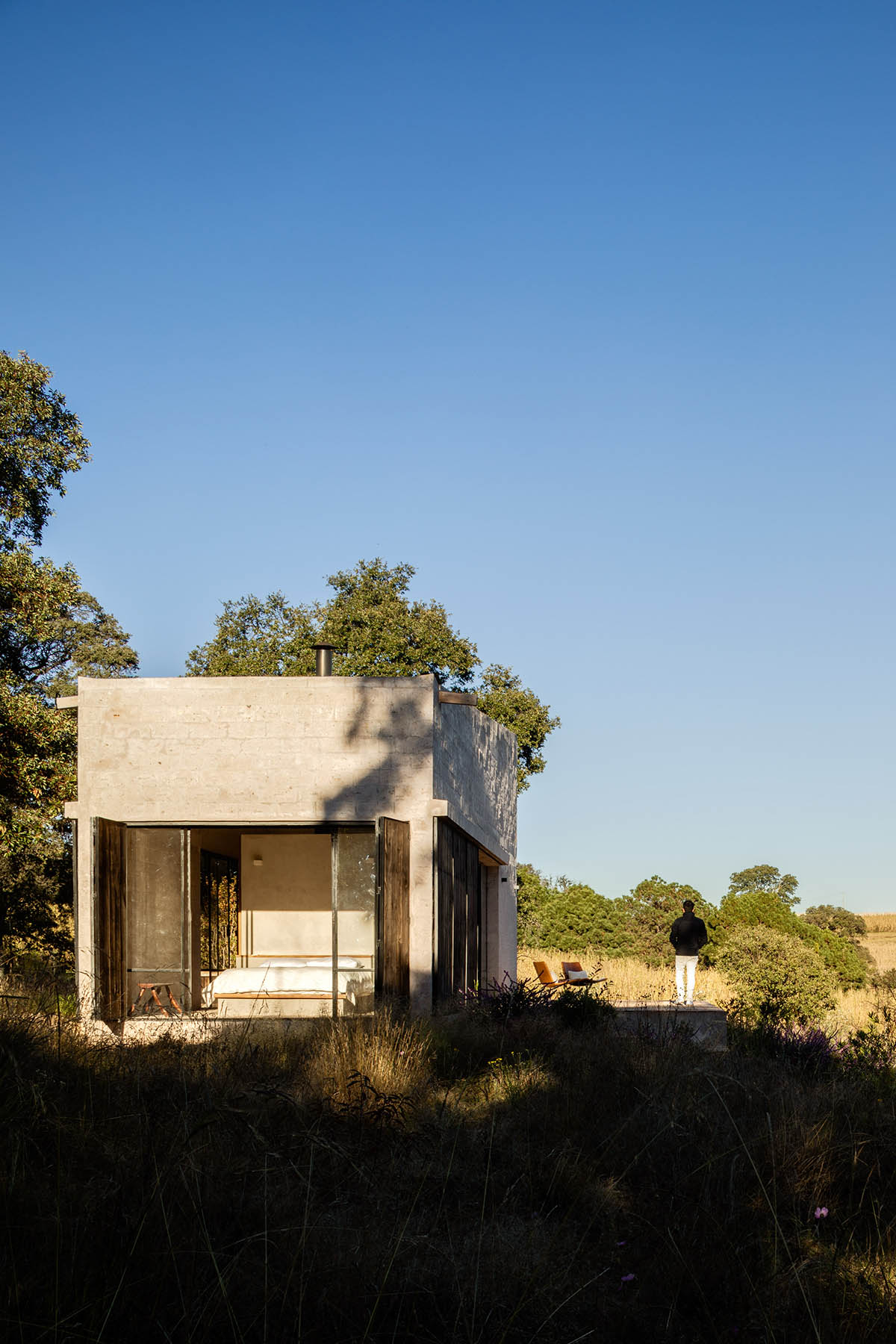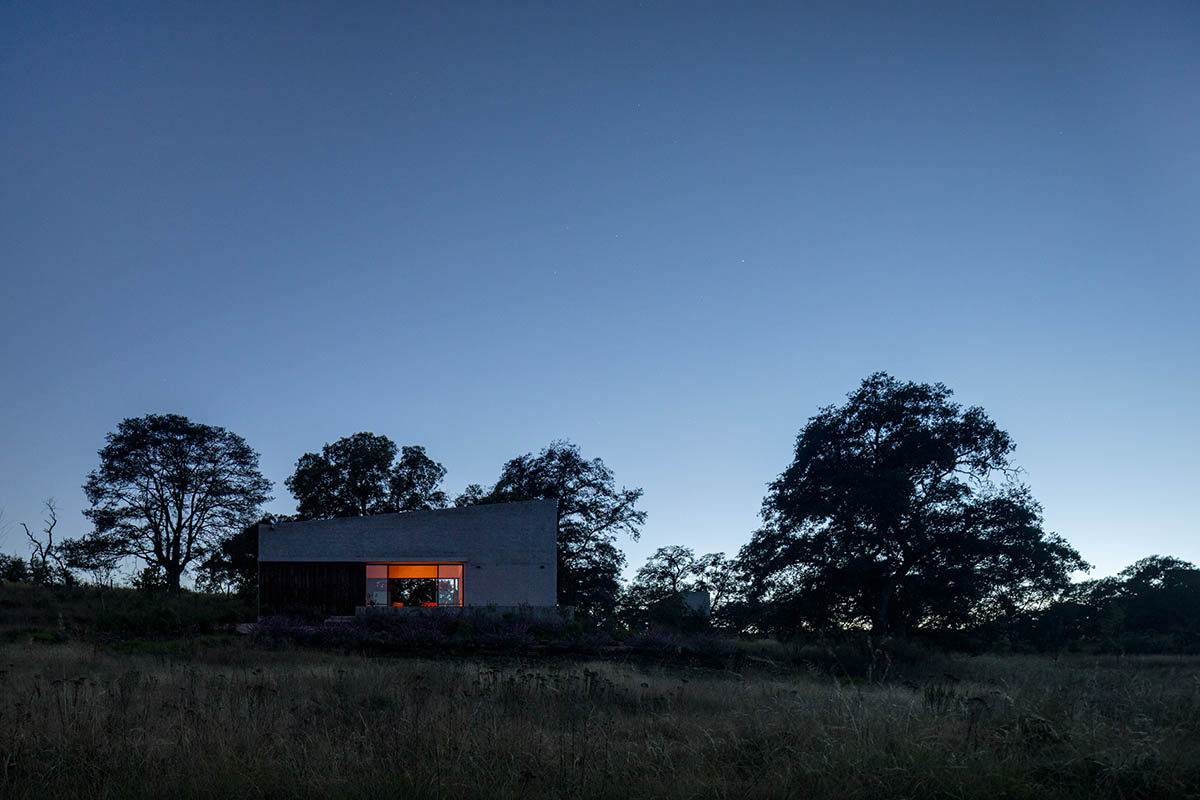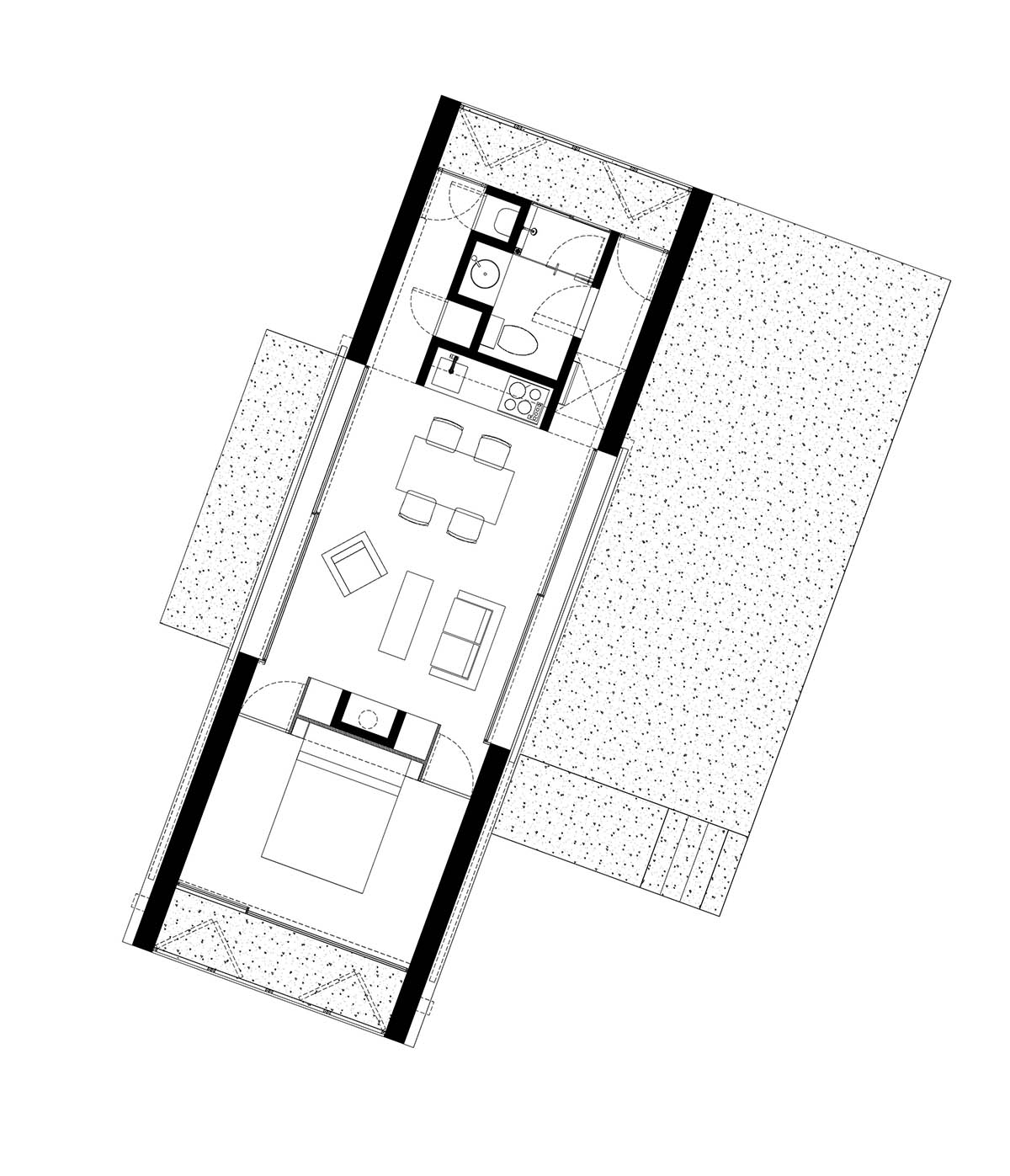 Ground floor plan
Mezzanine floor plan
Project facts
Location: Aculco, State of Mexico
Year: 2018
Construction: 90 m2
Team: Pablo Pérez Palacios + Alfonso de la Concha Rojas, Miguel Vargas, José Luis Jiménez
All images © Rafael Gamo
> via PPAA Arquitectos