Atelier Tsuyoshi Tane Architects creates amphitheatre-like restaurant with tropical atmosphere
Paris-based architecture studio Atelier Tsuyoshi Tane Architects (ATTA) has designed an amphitheatre-like restaurant filled with plants and trees to create a tropical forest feeling inside.
Called GYRE.FOOD Restaurants & Shops, the 1,000-square-metre restaurant, located in Tokyo, Japan, draws a dark and brown-colored interiors but is lightened with green infills creating a contrast.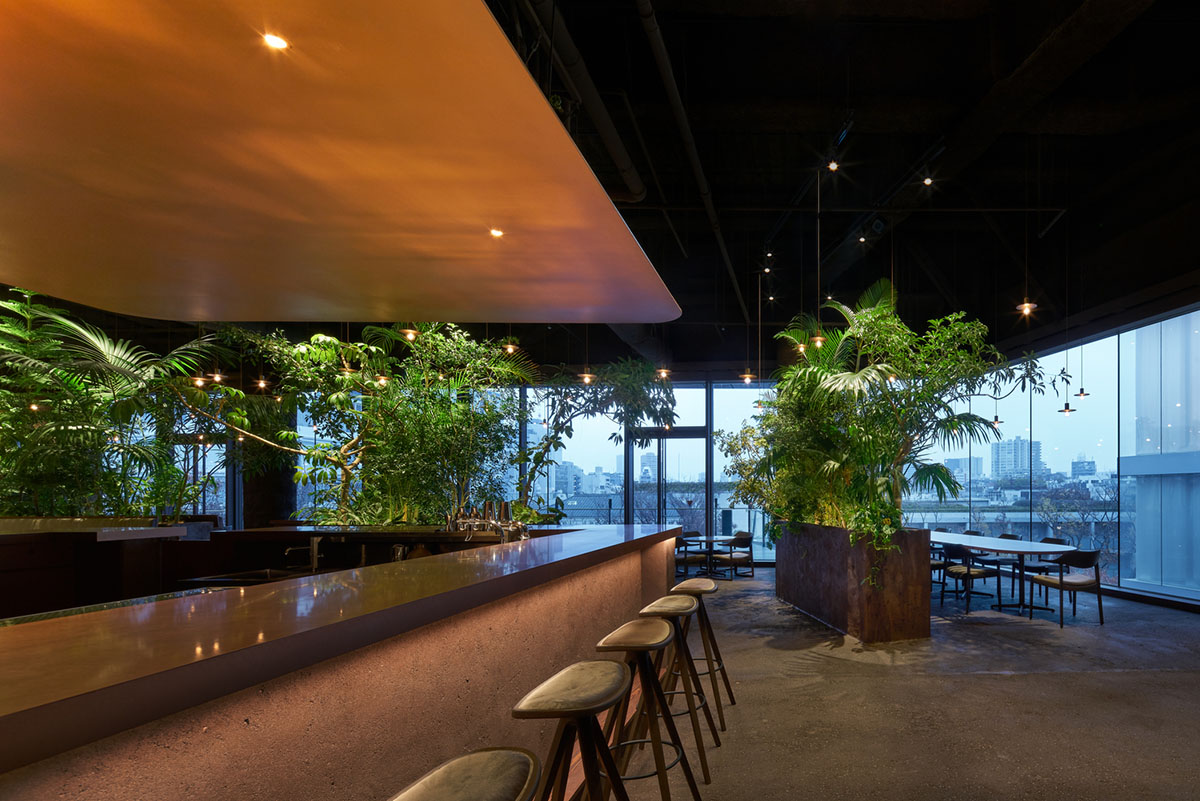 Based on the idea of "one floor, one concept", ATTA designed this restaurant on the 4th floor of GYRE building designed by MVRDV in 2007 and the space was reborn as a new shop and restaurant in November 2019.
"MVRDV, had the philosophy of "SHOP & THINK" with the meaning of "living while being aware of topical issues of the world", said ATTA.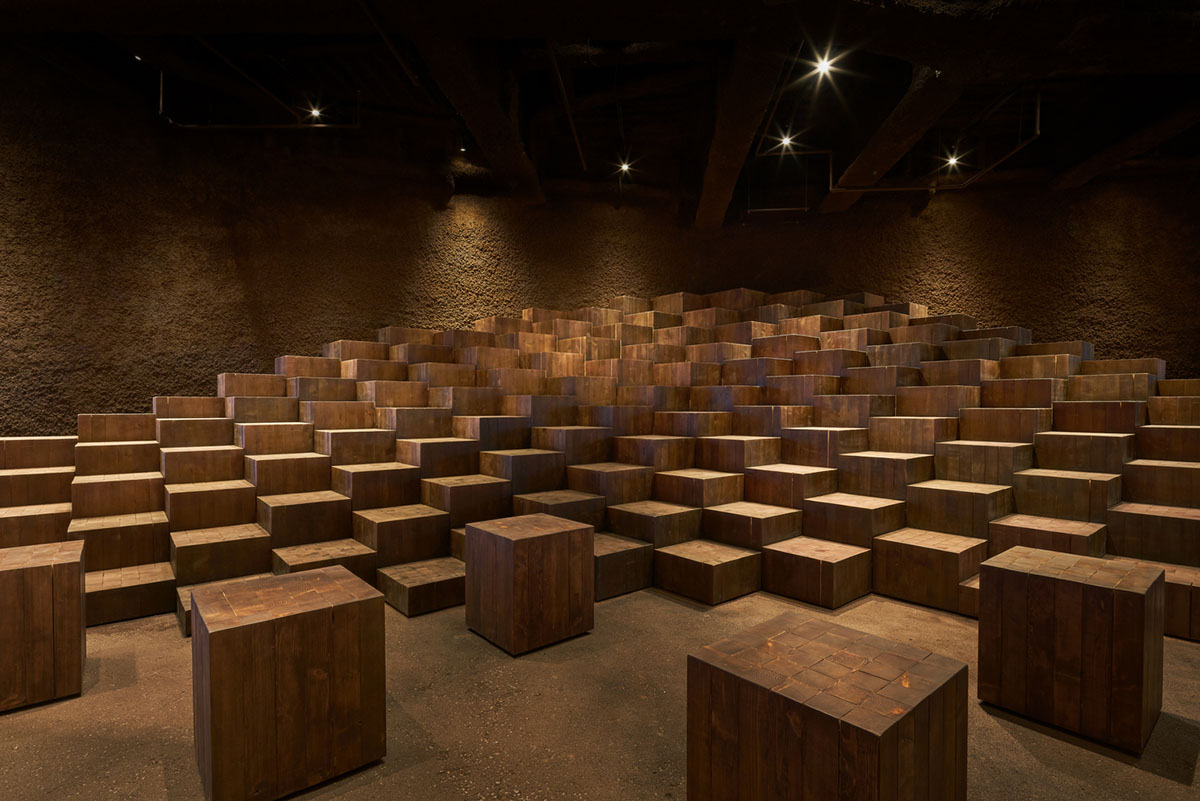 The design of GYRE.FOOD is inspired by soil – which is vital to the circulation of life. Its floor and walls are covered with soils that are reminiscent of a cave in the back of a dense forest, a tropical jungle, and ancient city ruins. This integrated floor space includes restaurants, shops, bars and will host events.
Through its design, ATTA aims to question food culture for the future based on past eating habits. Creating the future of Tokyo's food culture, ATTA hopes to give an opportunity for guests to think about the climate, life cycles and environmental issues while enjoying a meal.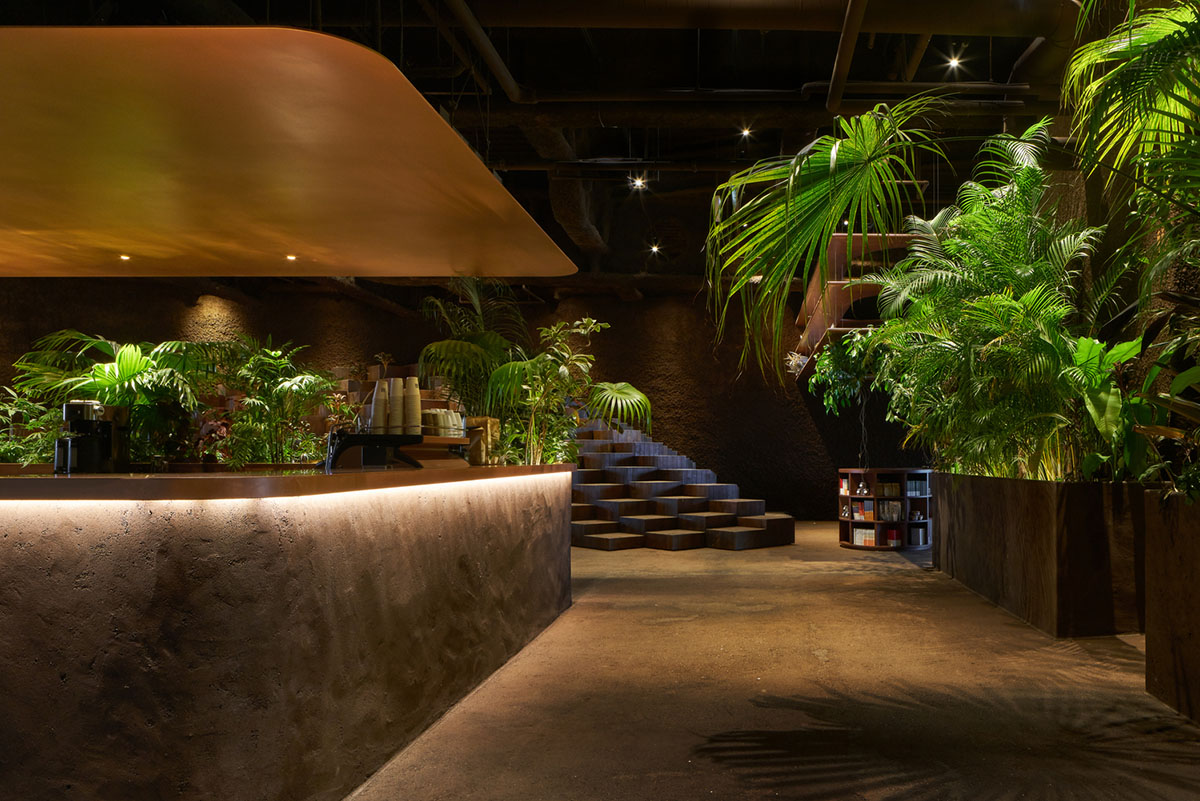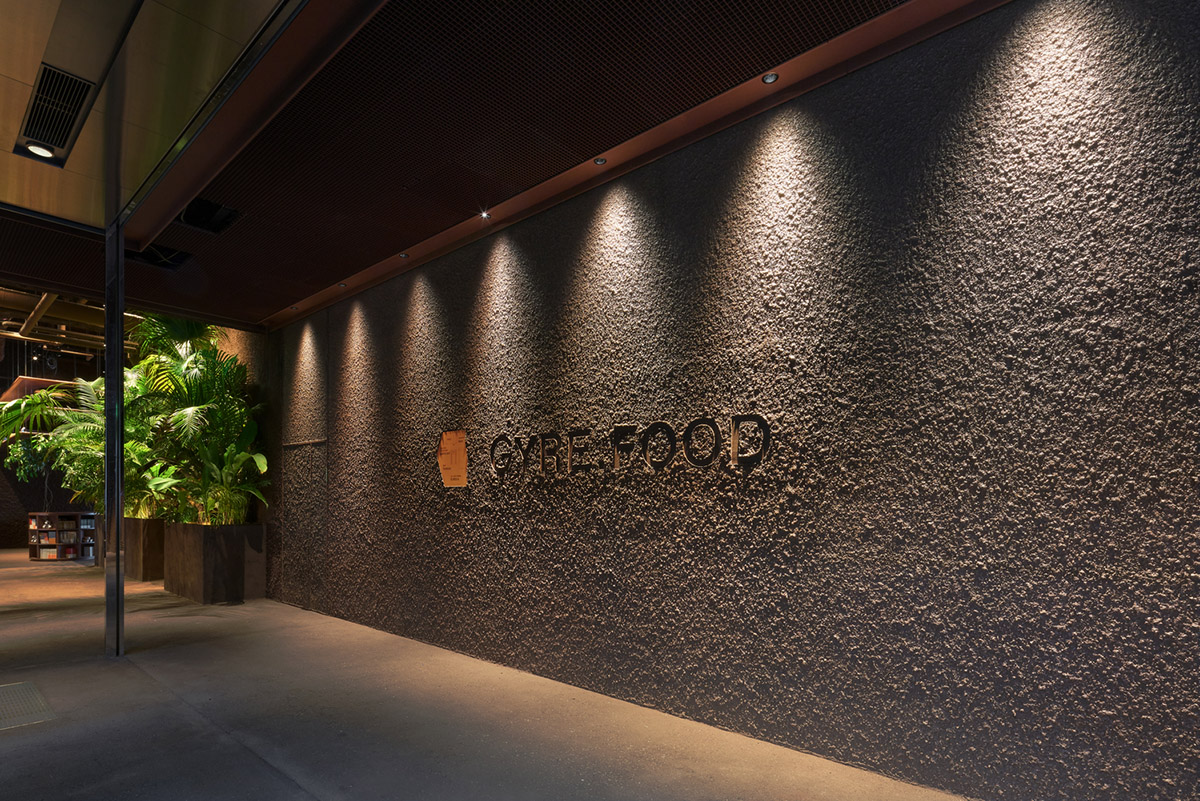 Floor plan
Elevation
All images © Daici Ano